Album Title : "Good Rockin' Tonight"
Catalogue Number : SVL2 - 0824
Year Release : March 1988
Side A : Good Rockin' Tonight - Jailhouse Rock - Blue Suede Shoes - Little Sister - Tryin' To Get To You - Lawdy Miss Clawdy - Heartbreak Hotel - That's All Right
Side B : Hound Dog - Tutti Frutti - Hard Headed Woman - I Got A Woman - Baby Let's Play House - I Feel So Bad - Mean Woman Blues - I Got Stung
Side C : One Night - It Feels So Right - Fever - I Want You, I Need You, I Love You - Too Much - Money Honey - Rip It Up - Down In The Alley
Side D : Mystery Train - Ready Teddy - A Big Hunk O' Love - (Marie's The Name) His Latest Flame - So Glad You're Mine - Like A Baby - I Was The One - Soldier Boy
Brief History :
This very rare album was only sold through an RCA television mail order ad! It was only available for a short time and then it was deleted. It contains 32 songs.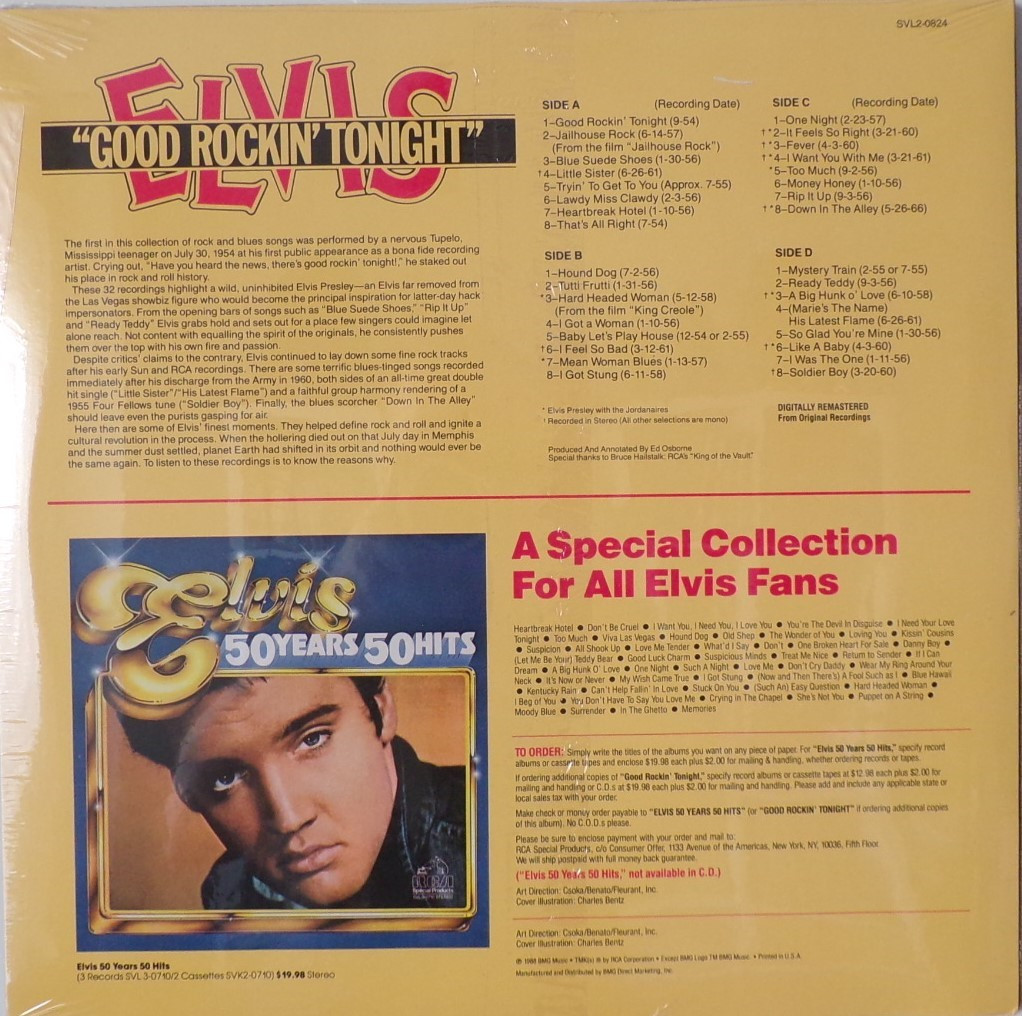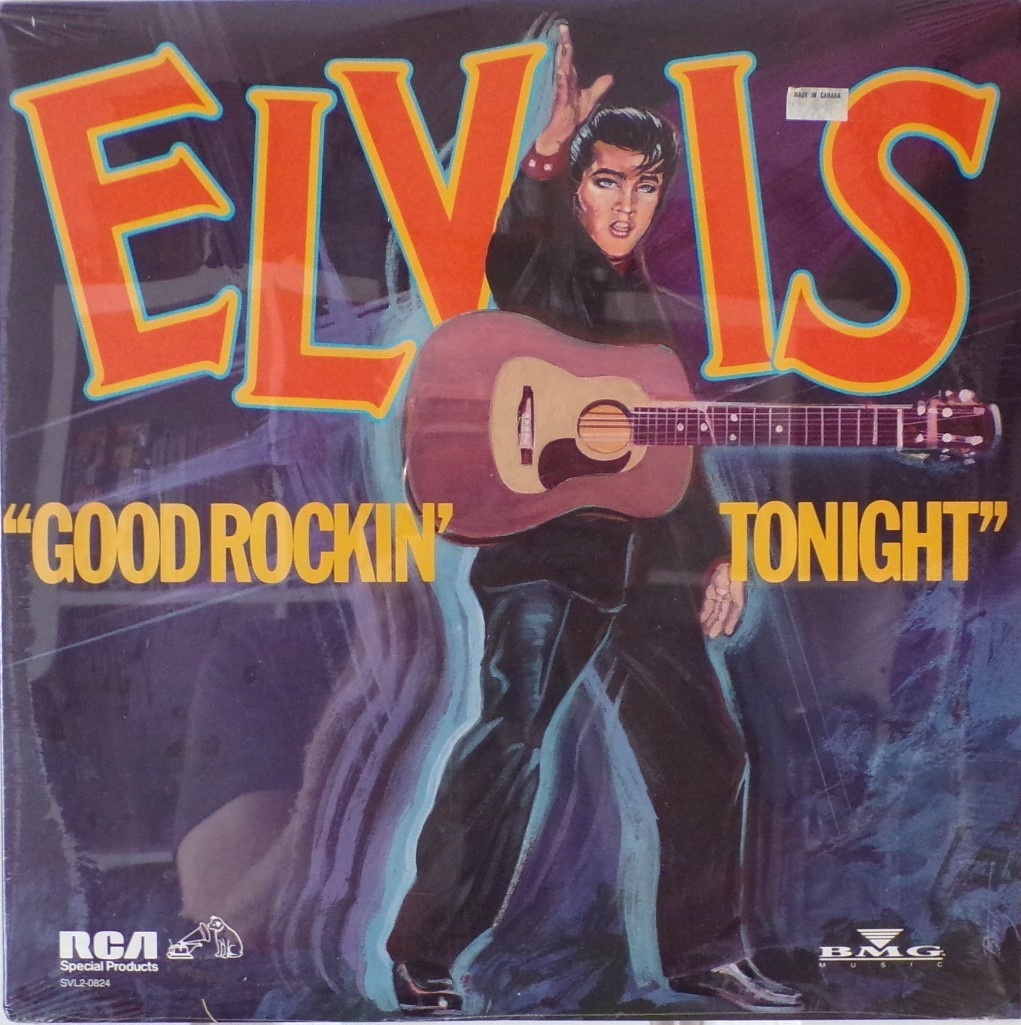 Details : 1988 Release
Front Cover : Elvis artist photo. Title across centre. Catalogue number bottom left.
Rear Cover : Advert for "50 Years 50 Hits" album. Title top left. Catalogue number top right. Printed in U.S.A. bottom right.
Label : Black dog near top.
Side A : RCA logo & Special Products at top.
Side B : RCA logo & Special Products at top.
Pressing Plant : Unknown
Matrix Number Side A : Unknown
Matrix Number Side B : Unknown
*NOTE* This copy is sealed.