Album Title : Country Music
Catalogue Number : STW - 106
Year Release : 1981
Side 1 : Blue Moon Of Kentucky - Old Shep - When My Blue Moon Turns To Gold Again - Are You Lonesome Tonight? - Your Cheatin' Heart
Side 2 : Wooden Heart - Suspicious Minds - Little Cabin On The Hill - U.S. Male
Brief History :
Elvis Country Music album was only sold through a select grocery store chain in the spring of 1981. It was released through Time Life and was only available for a short time and was deleted after 14 days. This was the only Elvis album released in this series and it contains 9 songs.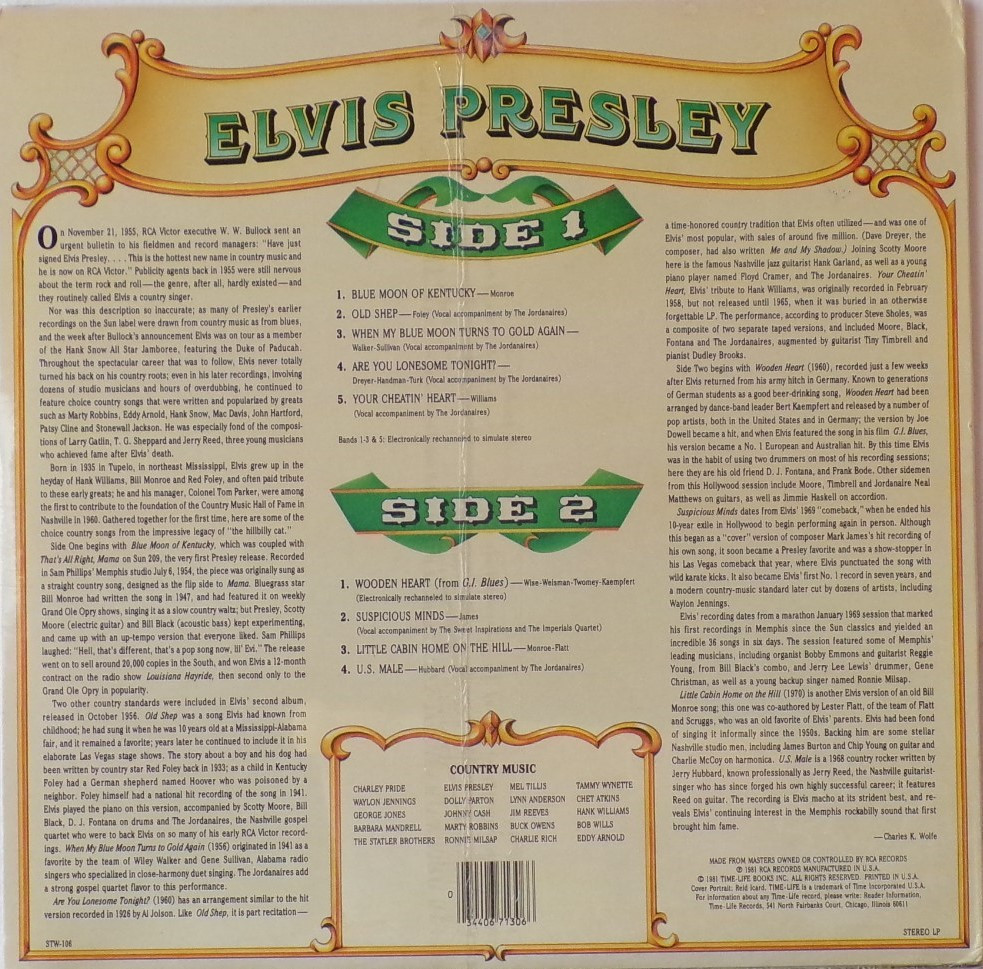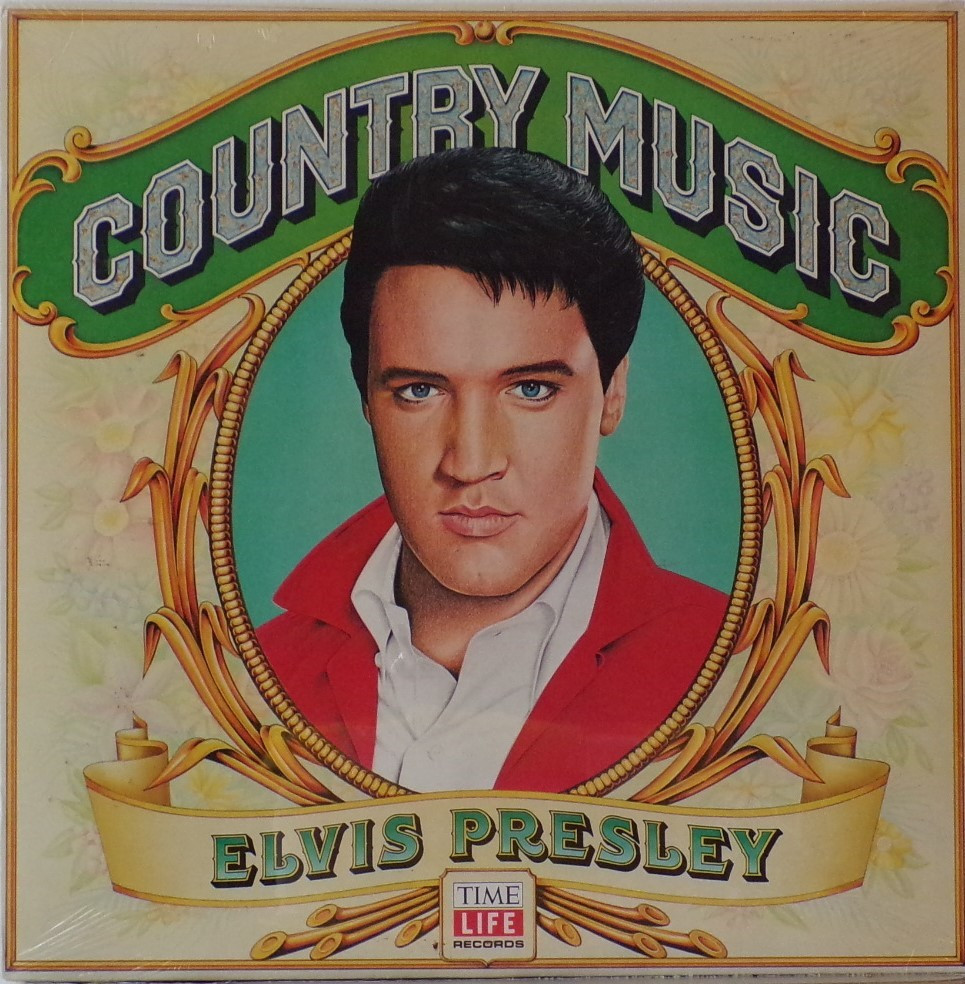 Details : 1981 Release
Front Cover : Photo of Elvis. Title across top.
Rear Cover : All text back. Catalogue number bottom left. Printed in U.S.A. bottom right.
Label : Brownish colour.
Side 1 : Time Life logo top center above title.
Side 2 : Time Life logo top center above title.
Pressing Plant : Unknown
Matrix Number Side 1 : Unknown
Matrix Number Side 2 : Unknown
*NOTE* Released through Time Life. This copy is sealed.