Elvis Presley "Perfect For Parties" Highlight Album (EP)
Catalogue Number : RCA Victor SPA - 7 - 37
Year Release : November 1956
Side 1 : Love Me - Anchors Away - That's A Puente
Side 2 : Rock Me But Don't Roll Me - Happy Face Baby - Prom To Prom
Brief History : Single EP release. Though only one song on this EP is Elvis, I included it here instead of in the "Promos - Specials" section, as there is so much content regarding Elvis especially on the rear. Also the front cover gives the look of an Elvis Presley only EP. The first song "Love Me" by Elvis is followed by 5 other artists in order the songs are listed, Tony Cabot, Tito Puente, Tony Scott, The Three Suns & Dave Pell.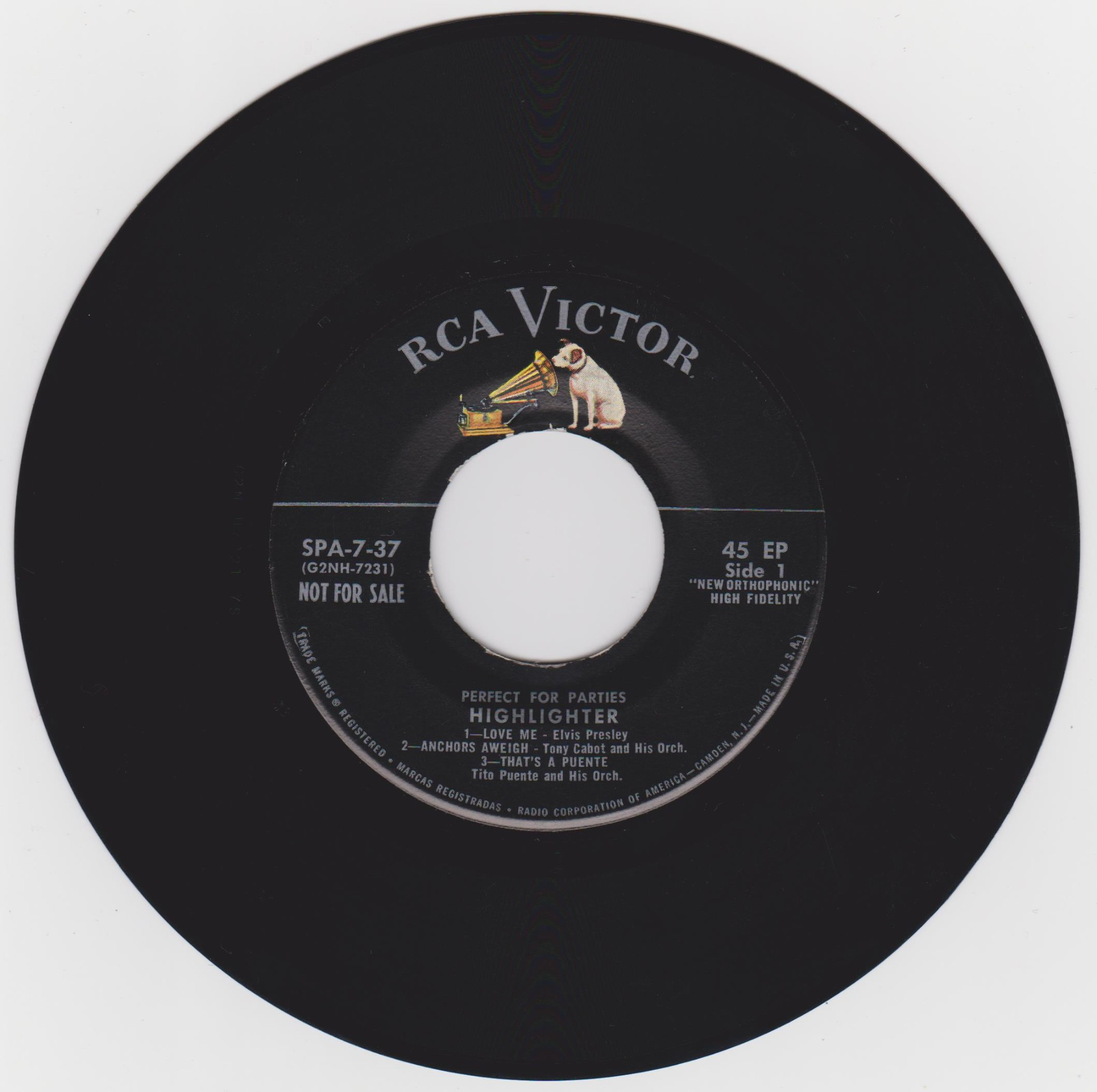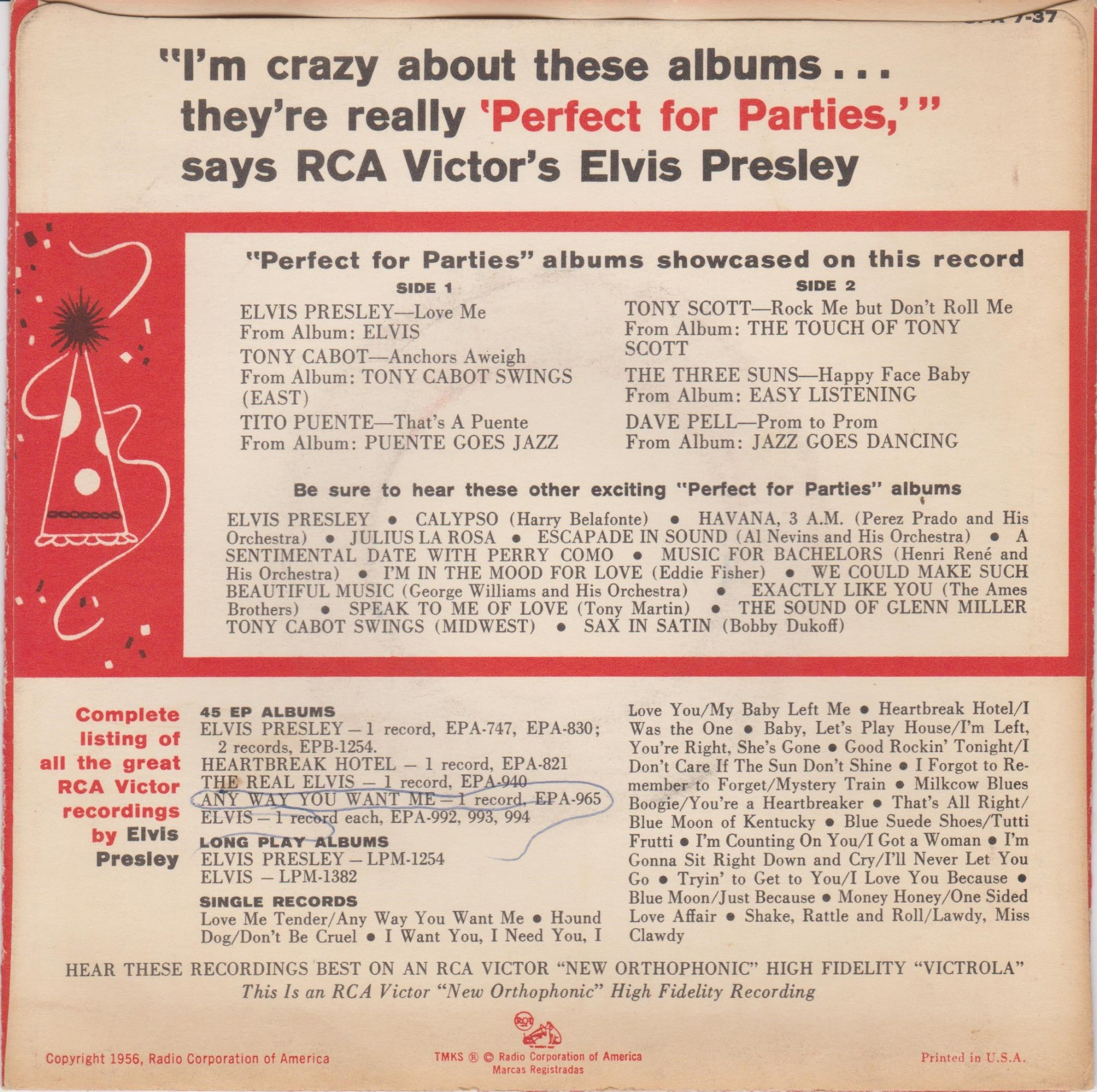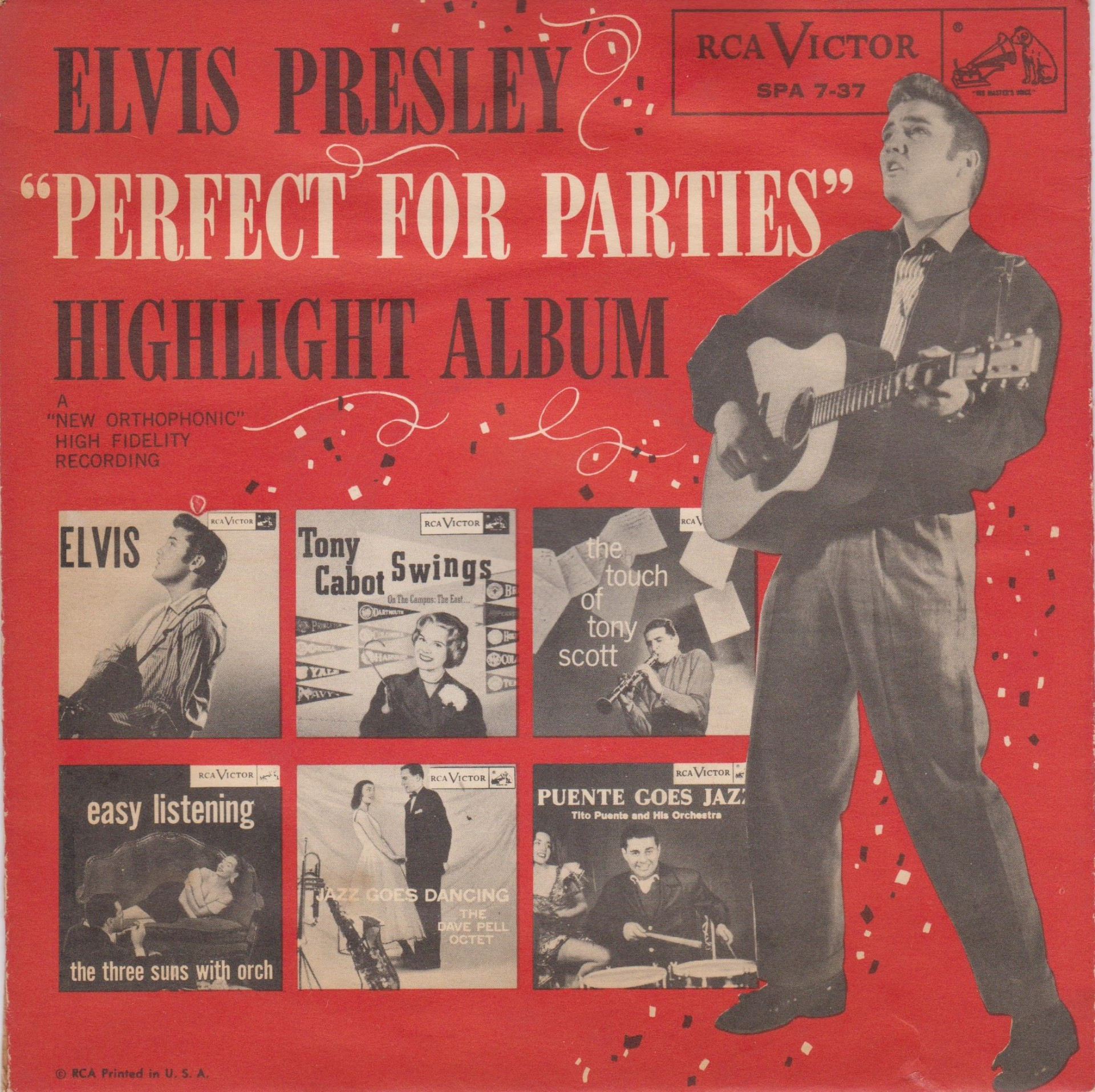 Details :
Front Cover : Picture sleeve.
Rear Cover : All text back.
Label : Black with silver lettering, dog on top & horizontal line.
Pressing Plant : Rockaway
Matrix Number Side 1 : G2 - NH 7231 - 7S A3 RCA E (Machine Stamped)
Matrix Number Side 2 : G2 - NH 7232 - 5S A2 RCA D (Machine Stamped)
*NOTE*