Album Title : Elvis Sings Inspirational Favorites
Catalogue Number : RDA - 181 / D
Year Release : 1983
Side One : How Great Thou Art - Somebody Bigger Than You And I - In The Garden - It Is No Secret (What God Can Do) - His Hand In Mine - Take My Hand, Precious Lord
Side Two : Crying In The Chapel - (There'll Be) Peace In The Valley (For Me) - Put Your Hand In The Hand - Where Did They Go, Lord - I Believe - You'll Never Walk Alone
Brief History :
This limited edition 12-track LP, was available by mail order only from Reader's Digest magazine.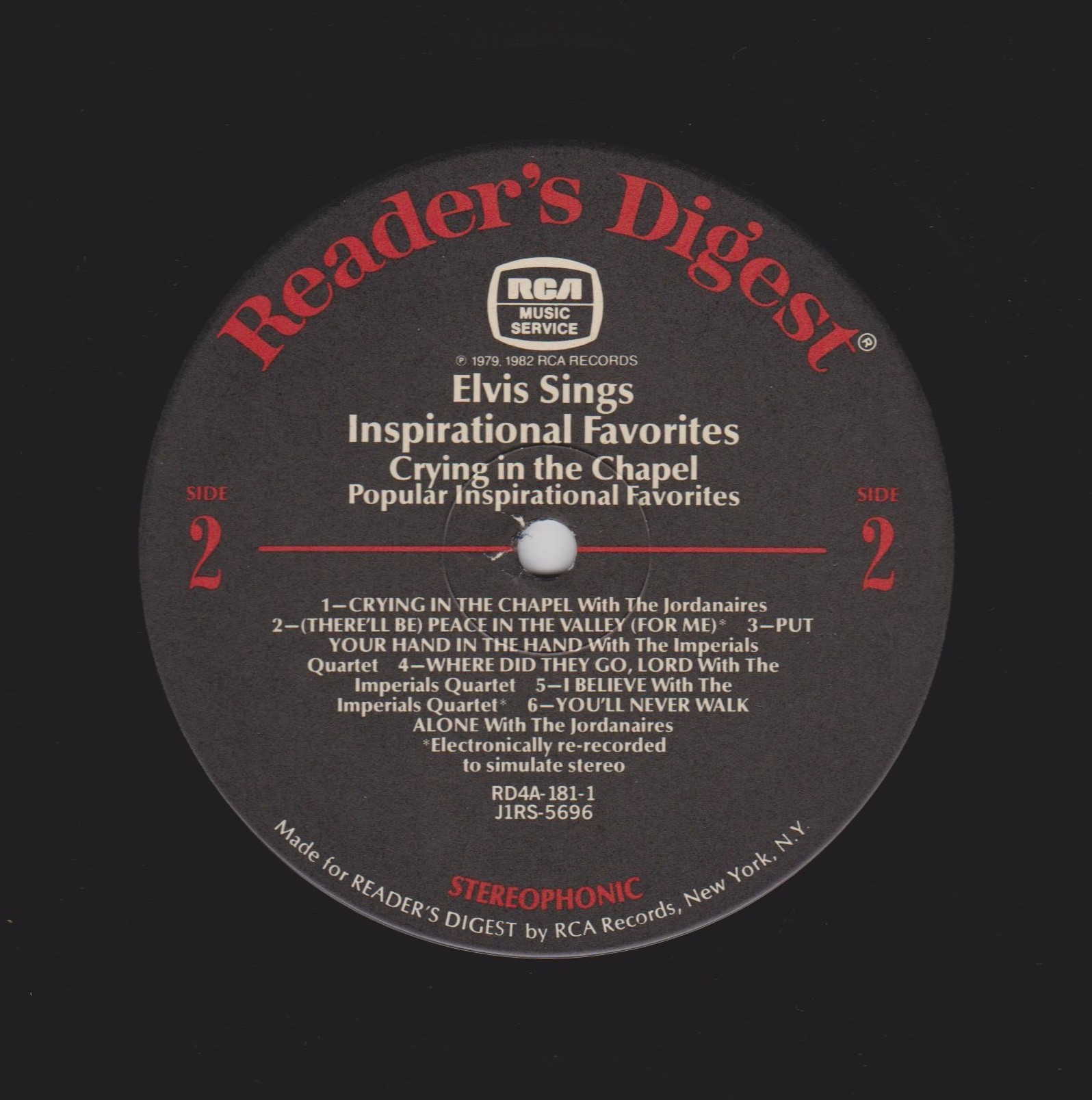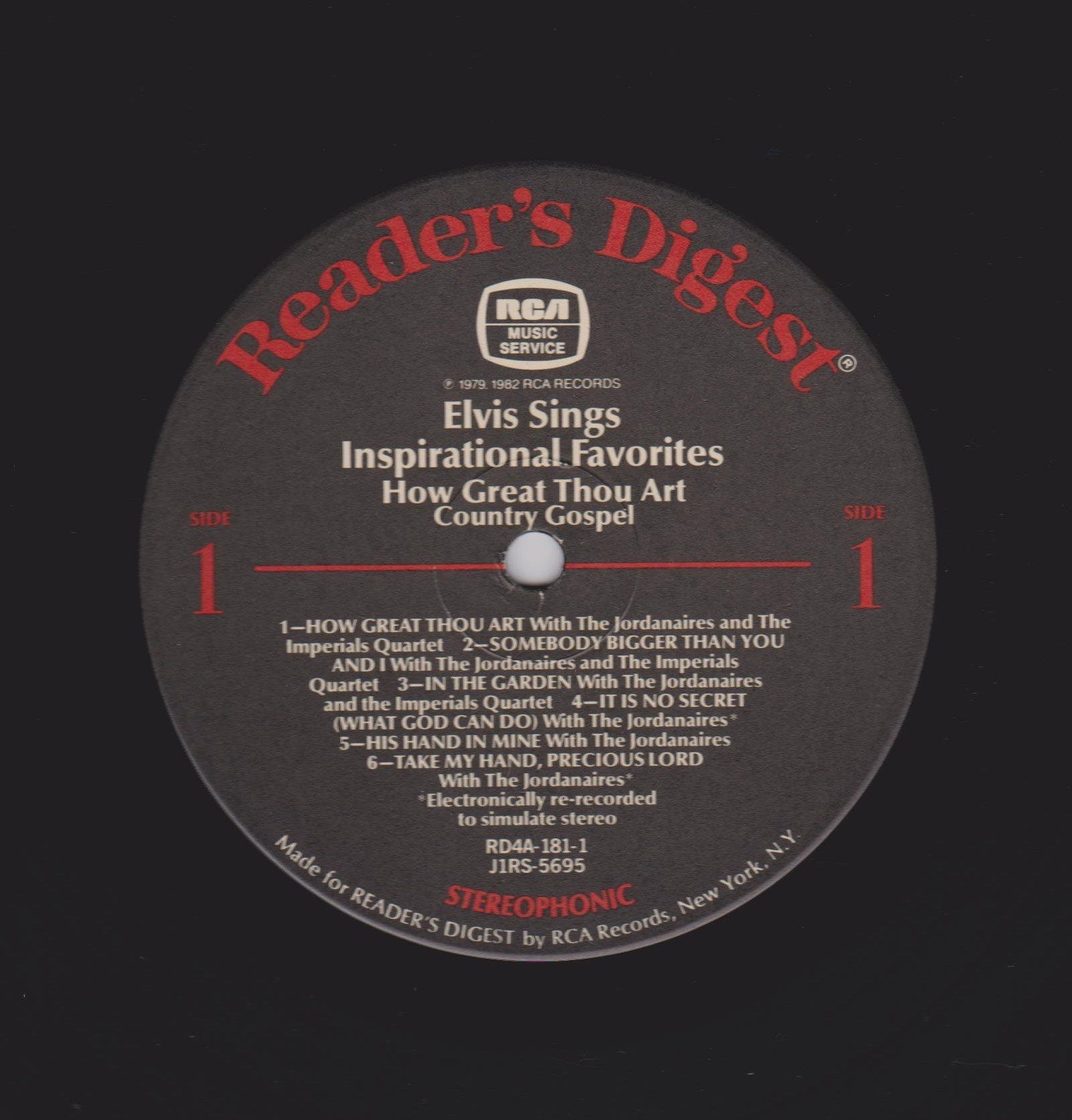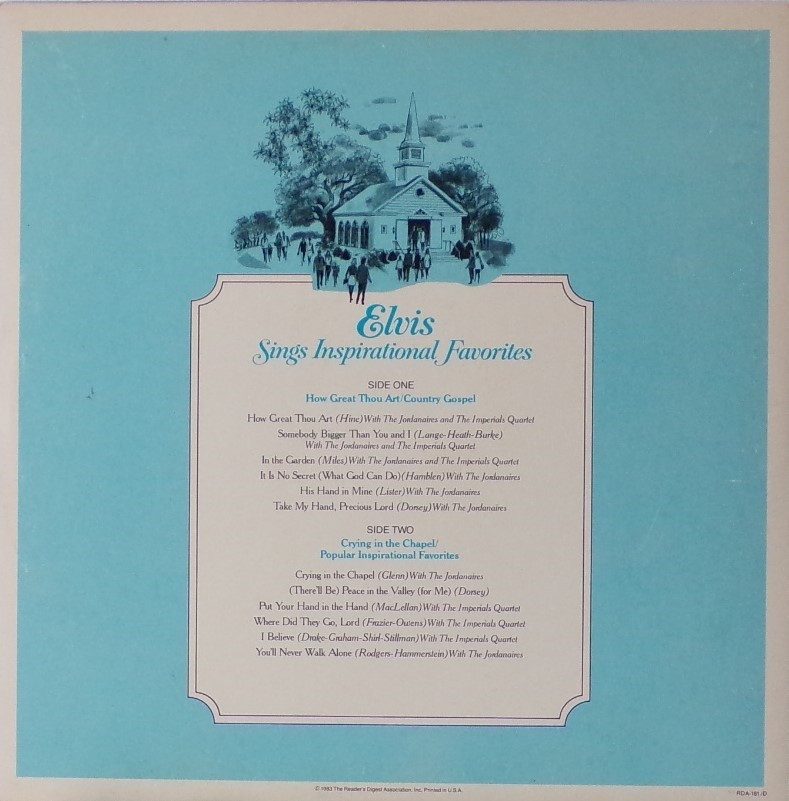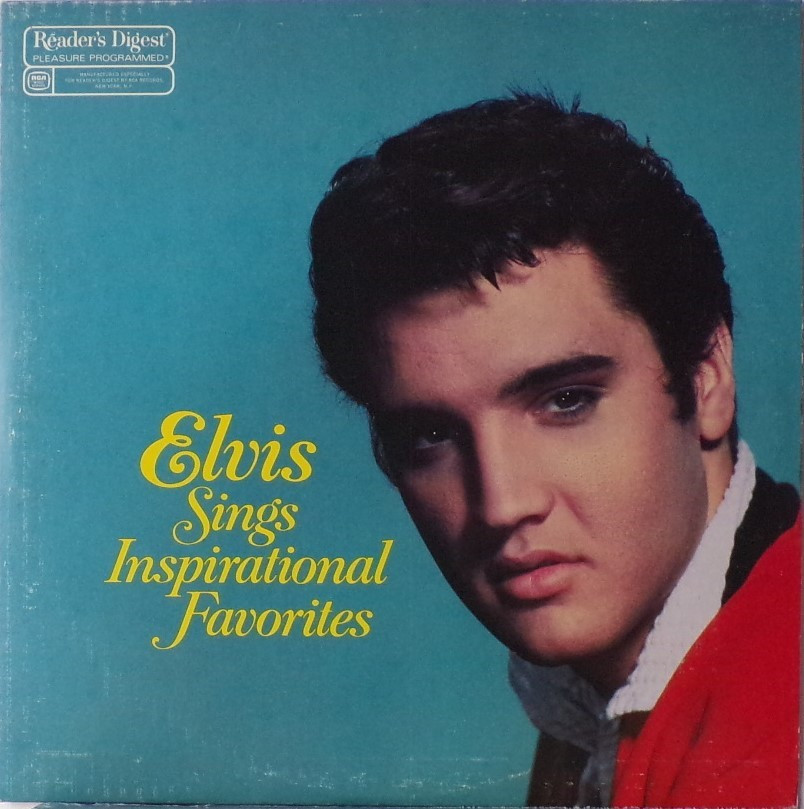 Details : 1983 Release
Front Cover : Photo of Elvis. Title bottom left. Catalogue number top right.
Rear Cover : Catalogue number bottom right. Title mid centre. Printed in U.S.A. bottom centre.
Label : Black with red & white lettering. Flexible vinyl.
Side 1 : Reader's Digest at top in red text.
Side 2 : Reader's Digest at top in red text.
Pressing Plant : Indianapolis
Matrix Number Side 1 : J1RS - 5695 4 A1 - (Machine Stamped) N (Hand Etched)
Matrix Number Side 2 : J1RS - 5696 1 A1 - (Machine Stamped) B (Hand Etched)
*NOTE* The catalogue number on the rear cover RDA-181/D differs from the record label which is RD4A-181-1. Readers Digest is referenced on front cover top left.