The Elvis Medley - Always On My Mind
Catalogue Number : RCA PB - 13351
Year Release : 22nd October 1982
Side A : The Elvis Medley
Side B : Always On My Mind
Brief History : Always On My Mind was released previous & The Elvis Medley was made up of the following songs : Jailhouse Rock, (Let Me BE Your) Teddy Bear, Hound Dog, Don't Be Cruel, Burning Love & Suspicious Minds.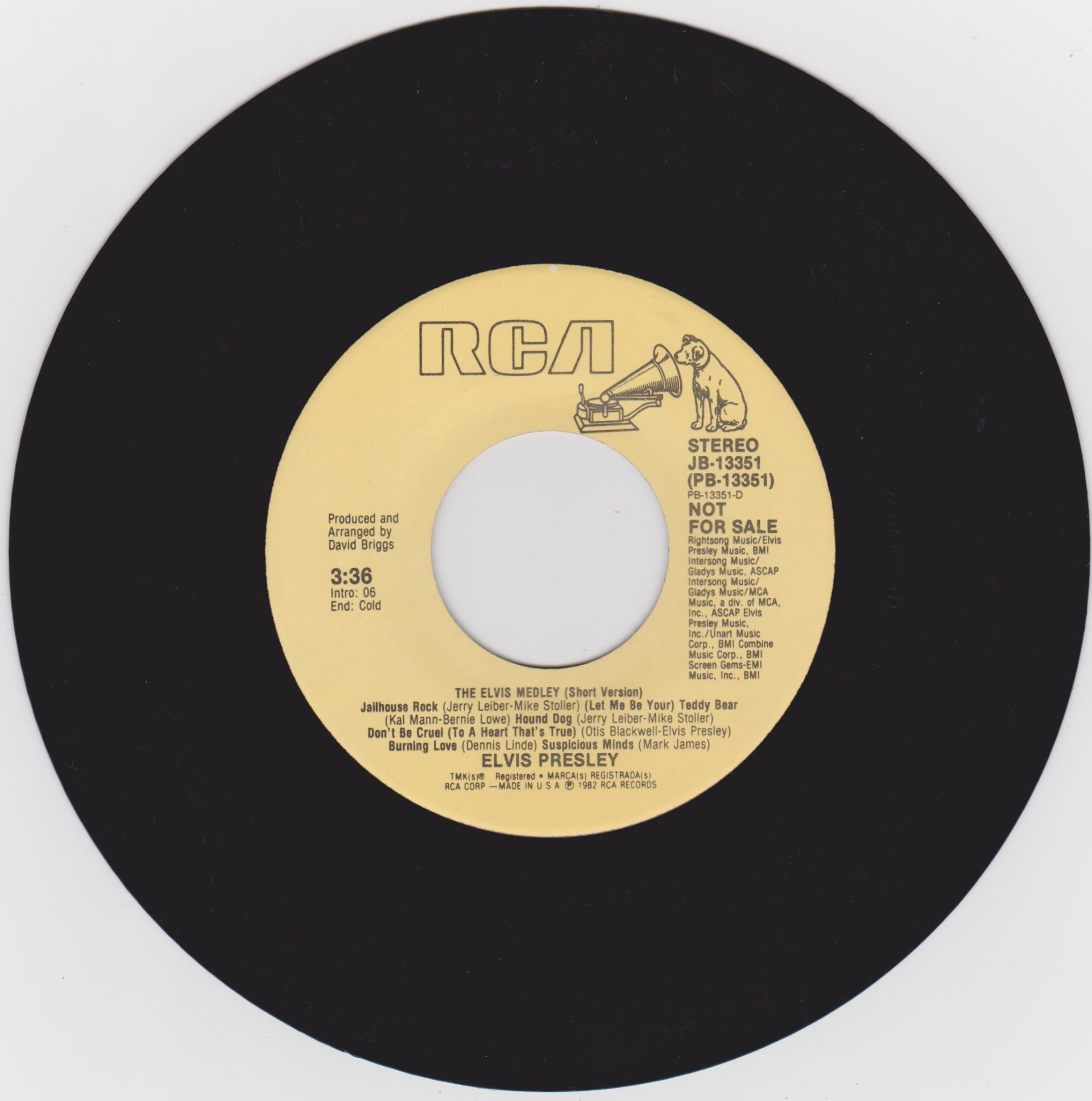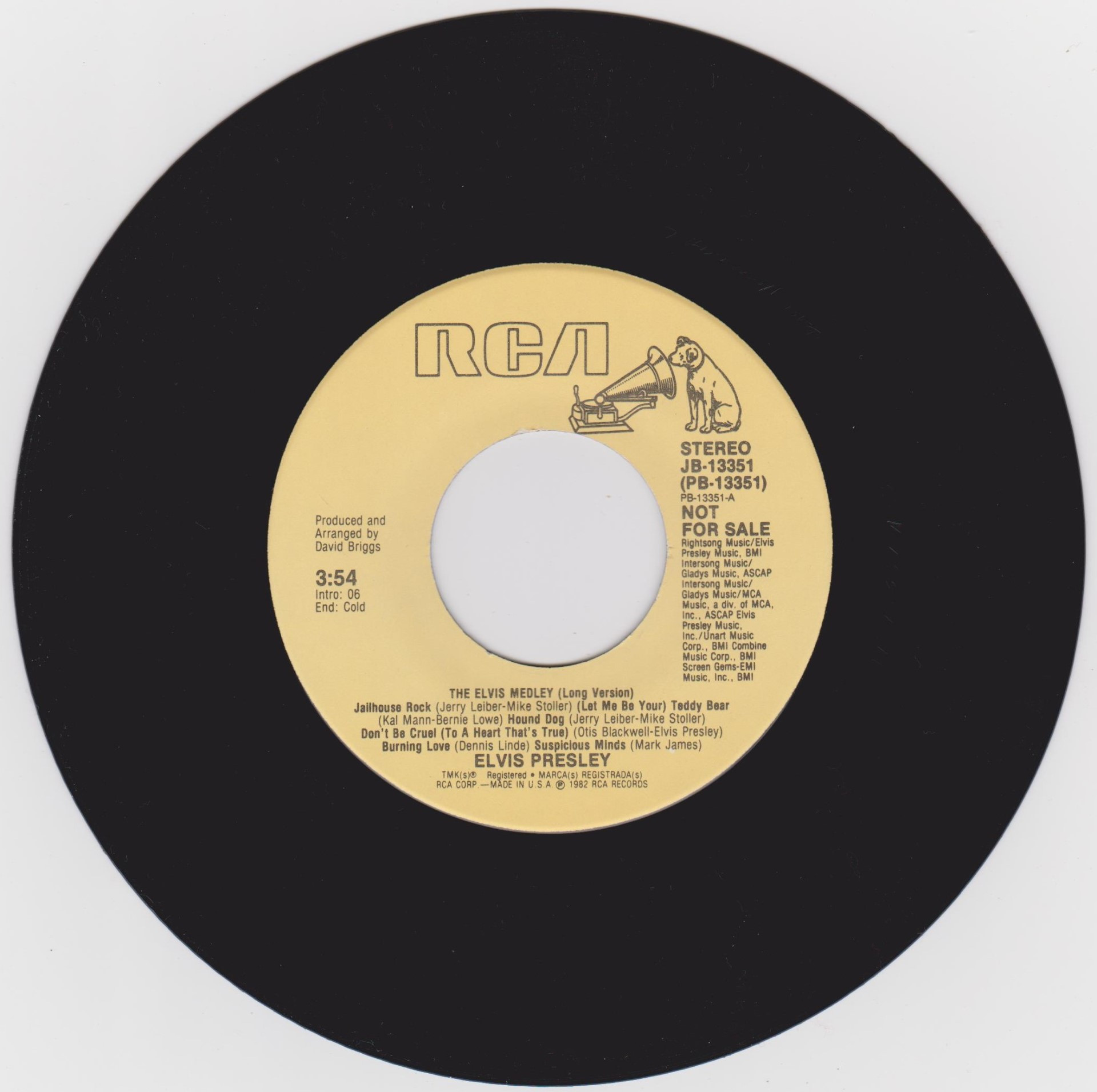 Details :
No Picture Sleeve with this release.
Label : Pale Yellow with black lettering
Pressing Plant : Unknown
Matrix Number Side A : PB 13351 A 3 Denny Woodland MR 108020 (Hand Etched)
Matrix Number Side B : PB 13351 D 3 MR 108020 Denny Woodland (Hand Etched)
*NOTE* "Not For Sale" copy. Side A Long version & Side B Short version.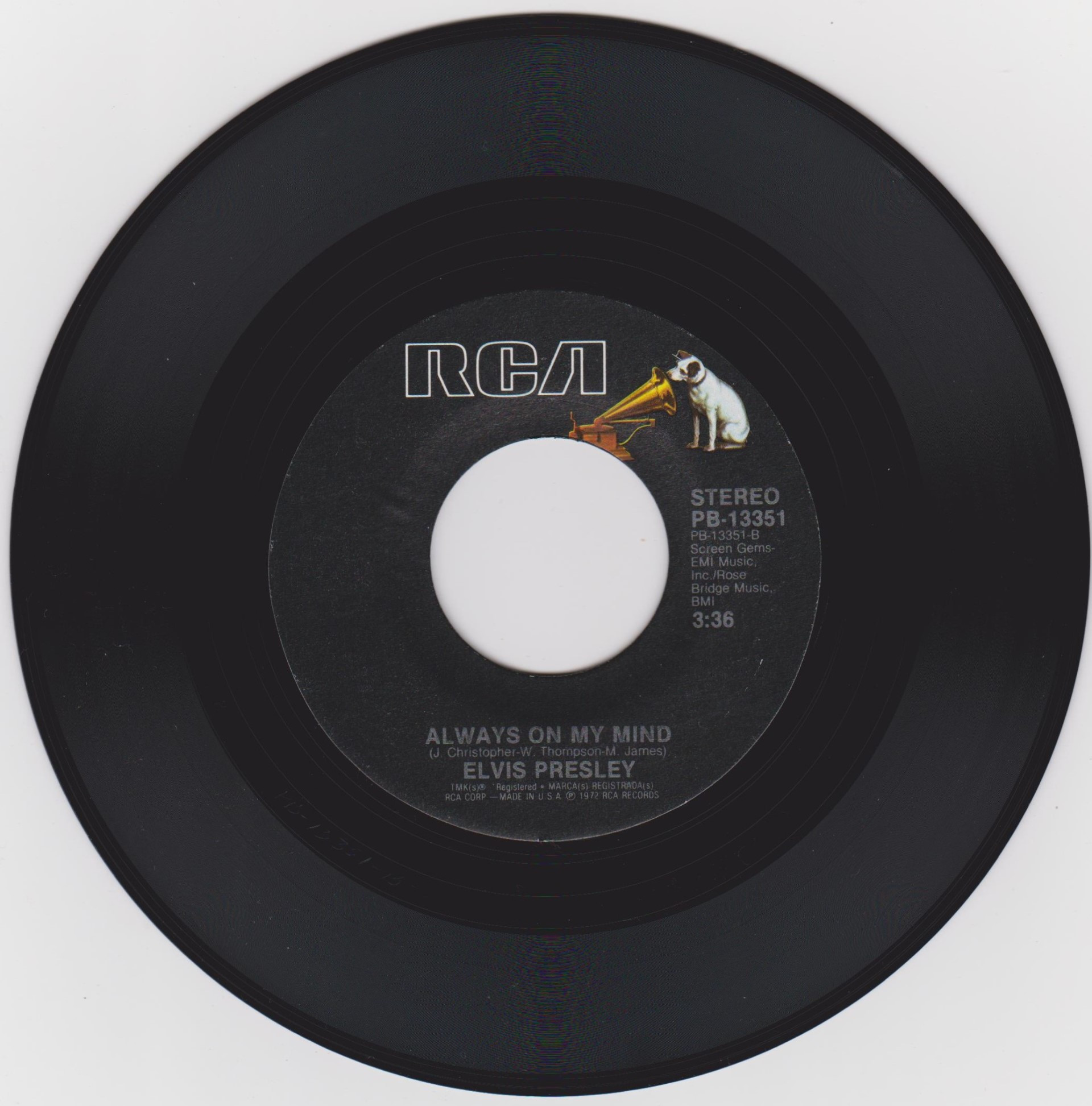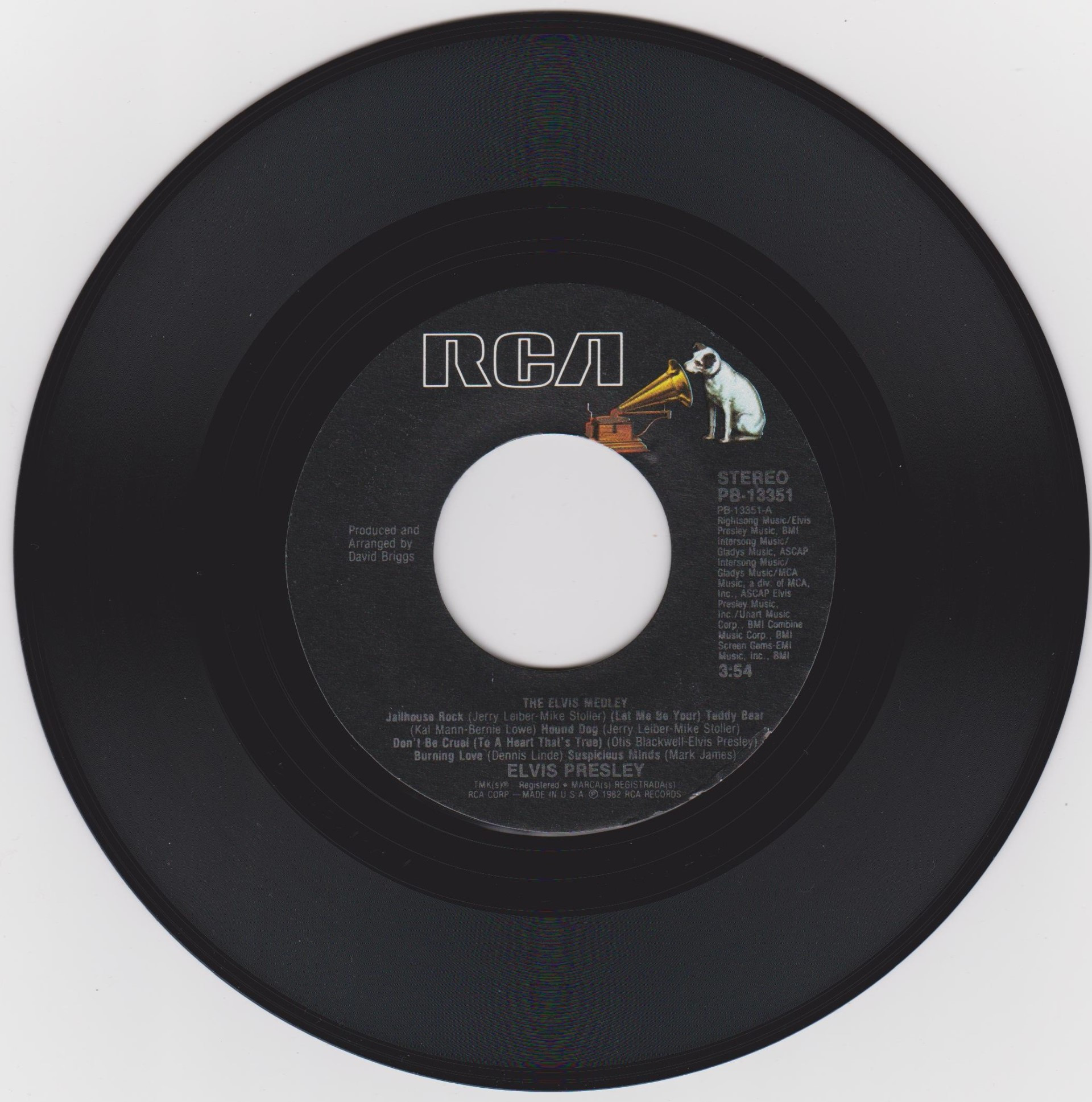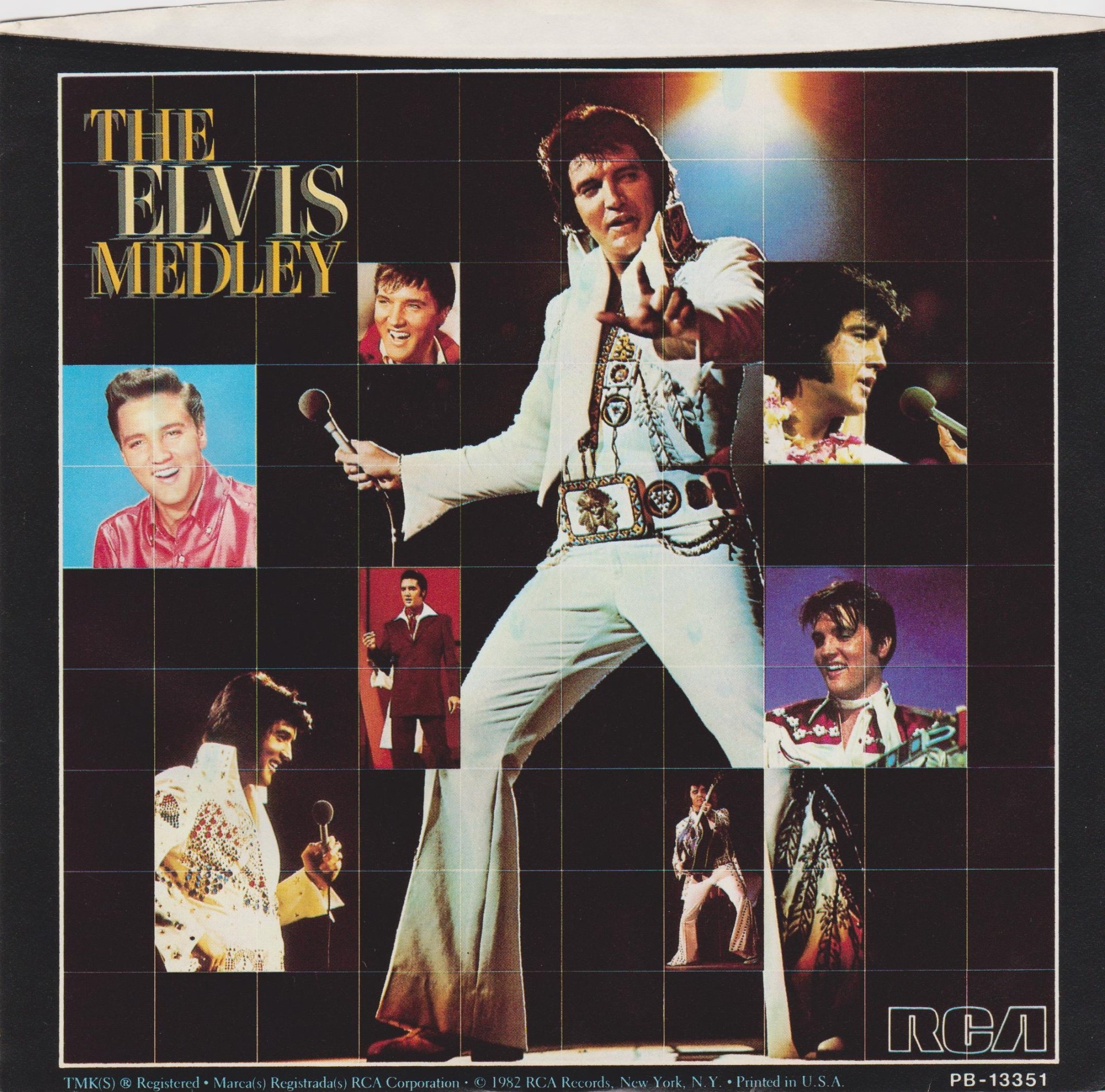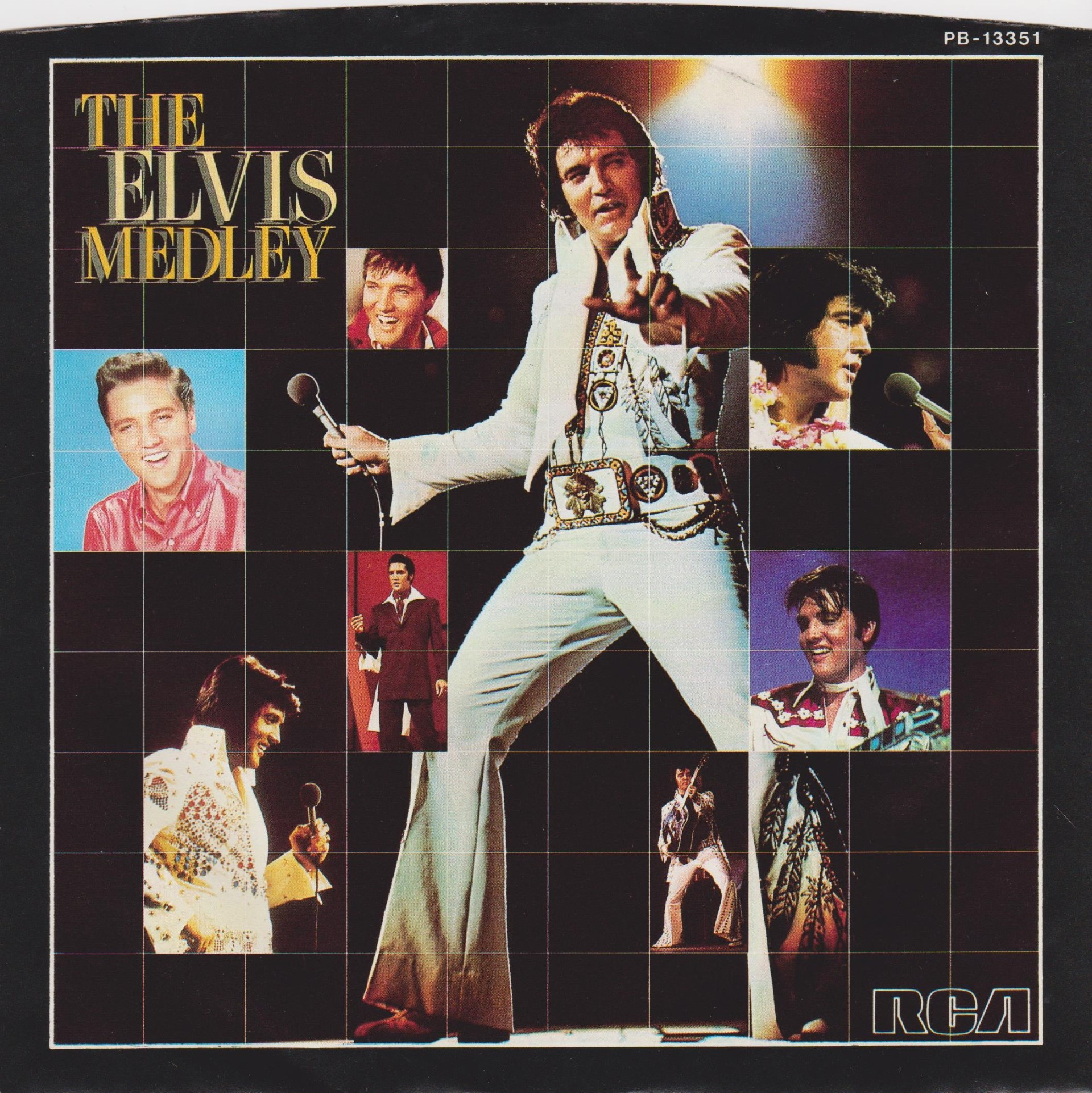 Details :
Front Cover : Picture Sleeve.
Rear Cover : Picture Sleeve
Label : Black
Pressing Plant : Indianapolis
Matrix Number Side A : PB 13351 A 1 Denny Woodland (Hand Etched) A1 (Machine Stamped)
Matrix Number Side B : PB 13351 B 1 Denny Woodland (Hand Etched) A2 (Machine Stamped)
*NOTE*