Lovin' Arms - You Asked Me To
Catalogue Number : RCA PB - 12205
Year Release : 27th March 1981
Side A : Lovin' Arms
Side B : You Asked Me Too
Brief History : Lovin' Arms was re-recorded November 11th, 1980 at Young'un Sound Studio, Nashville, Tennessee & You Asked Me To was re-recorded October 14th, 1980 at the same location.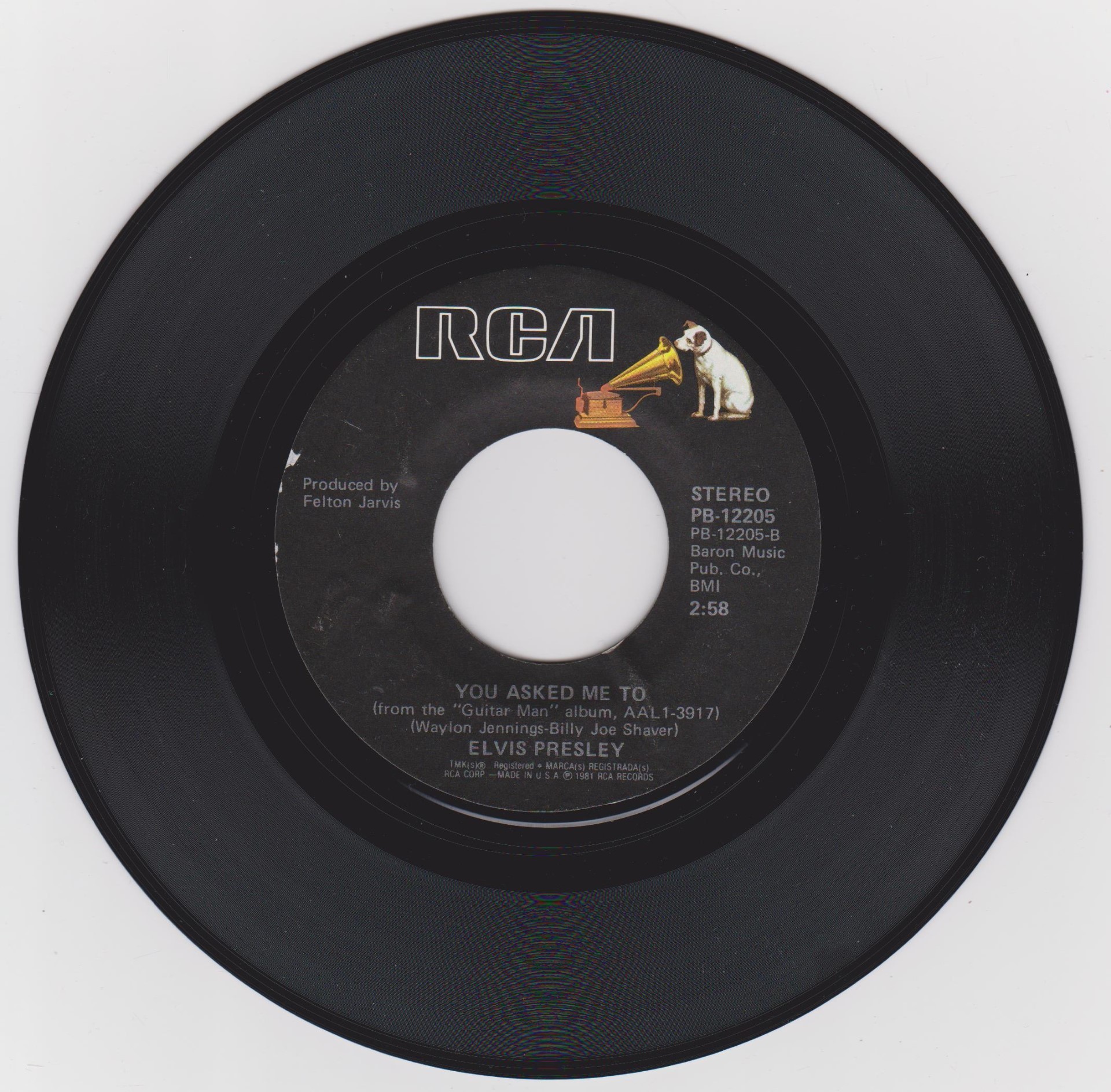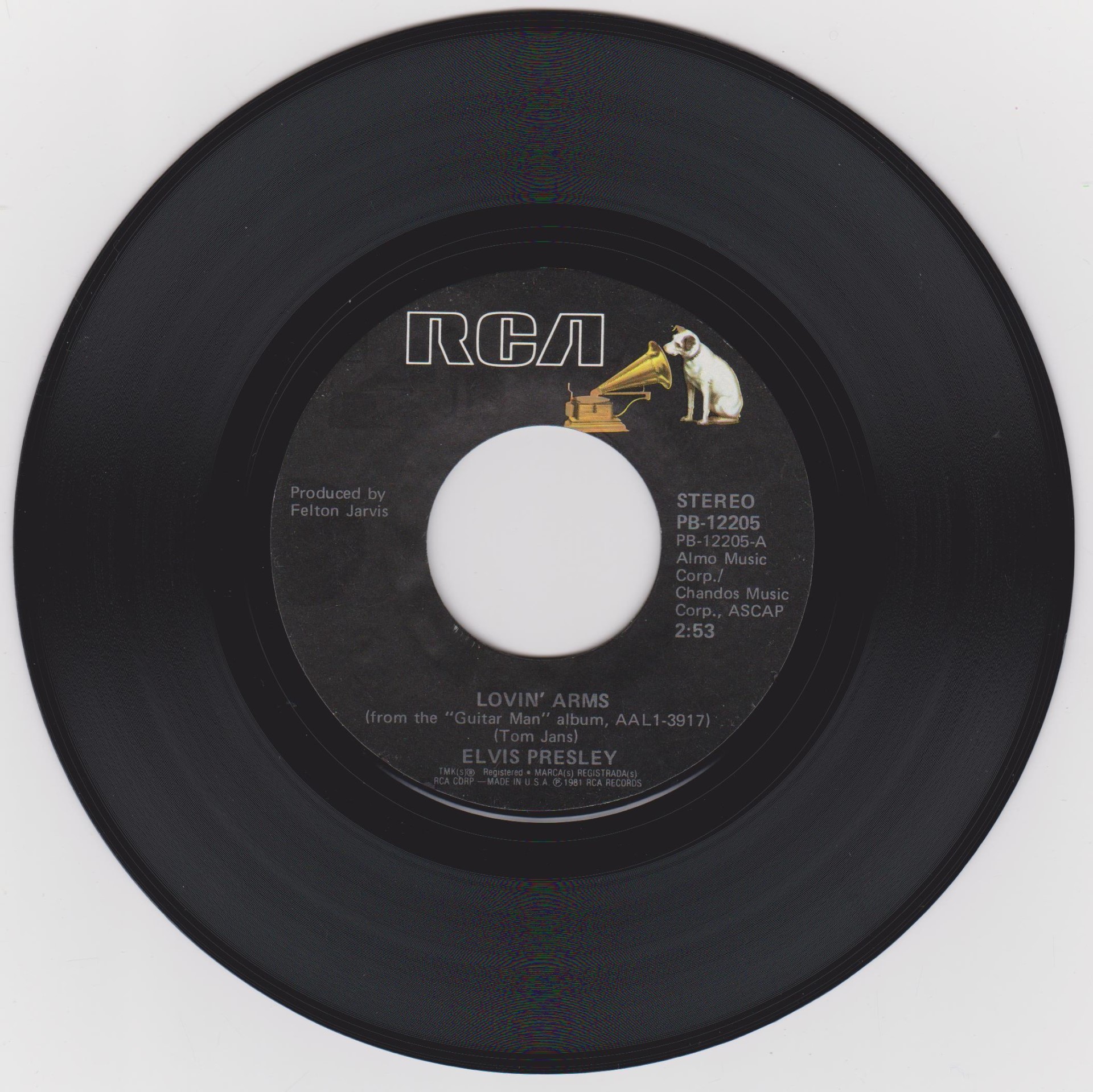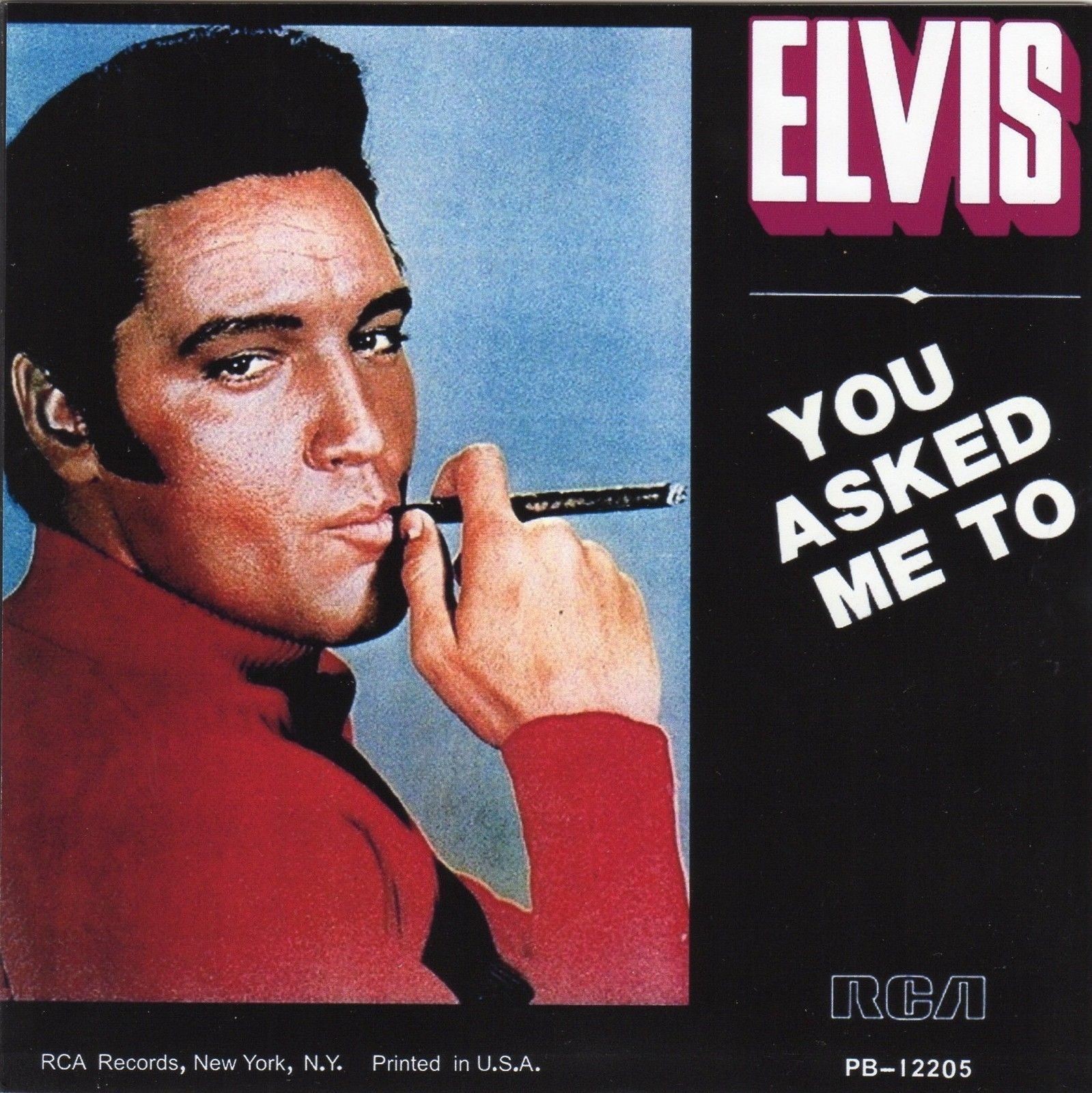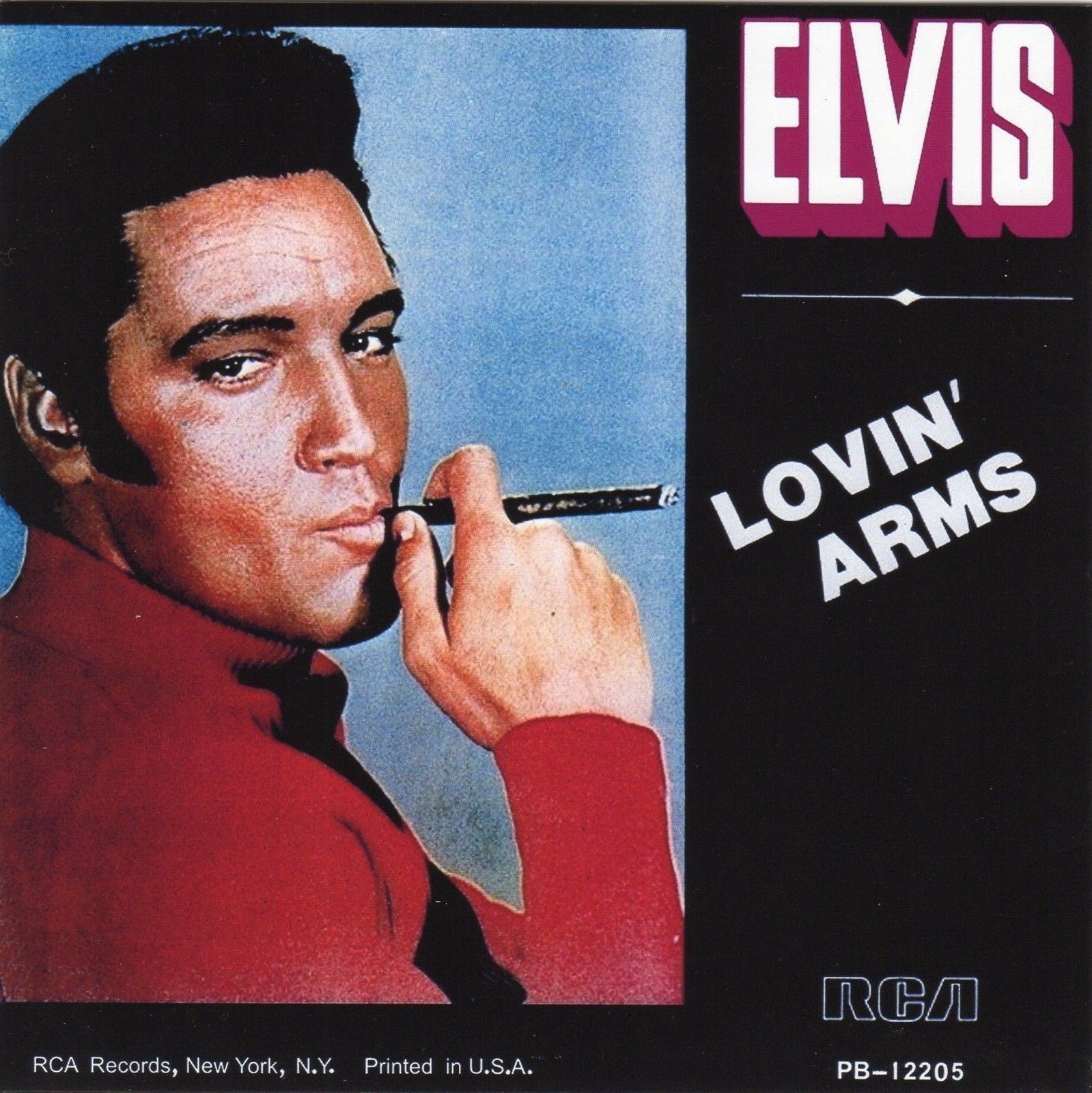 Details :
No Picture Sleeve with this release.
Label : Black with silver lettering & dog on side.
Pressing Plant : Indianapolis
Matrix Number Side 1 : PB - 12205 A - 2S
Matrix Number Side 2 : PB - 12205 B - 2S A5 *NOTE* "Randy Roost" engraved on side A. "RR" engraved on side B. Also for the first time since 1956 a standard 45 Elvis Presley release came without a picture sleeve. The above picture sleeve is a bootleg.