Way Down - Pledging My Love
Catalogue Number : RCA PB 10998
Year Release : 06th June 1977
Side A : Moody Blue
Side B : Pledging My Love
Brief History : Both songs were recorded between October 29th & 30th, 1976 at Graceland, Memphis.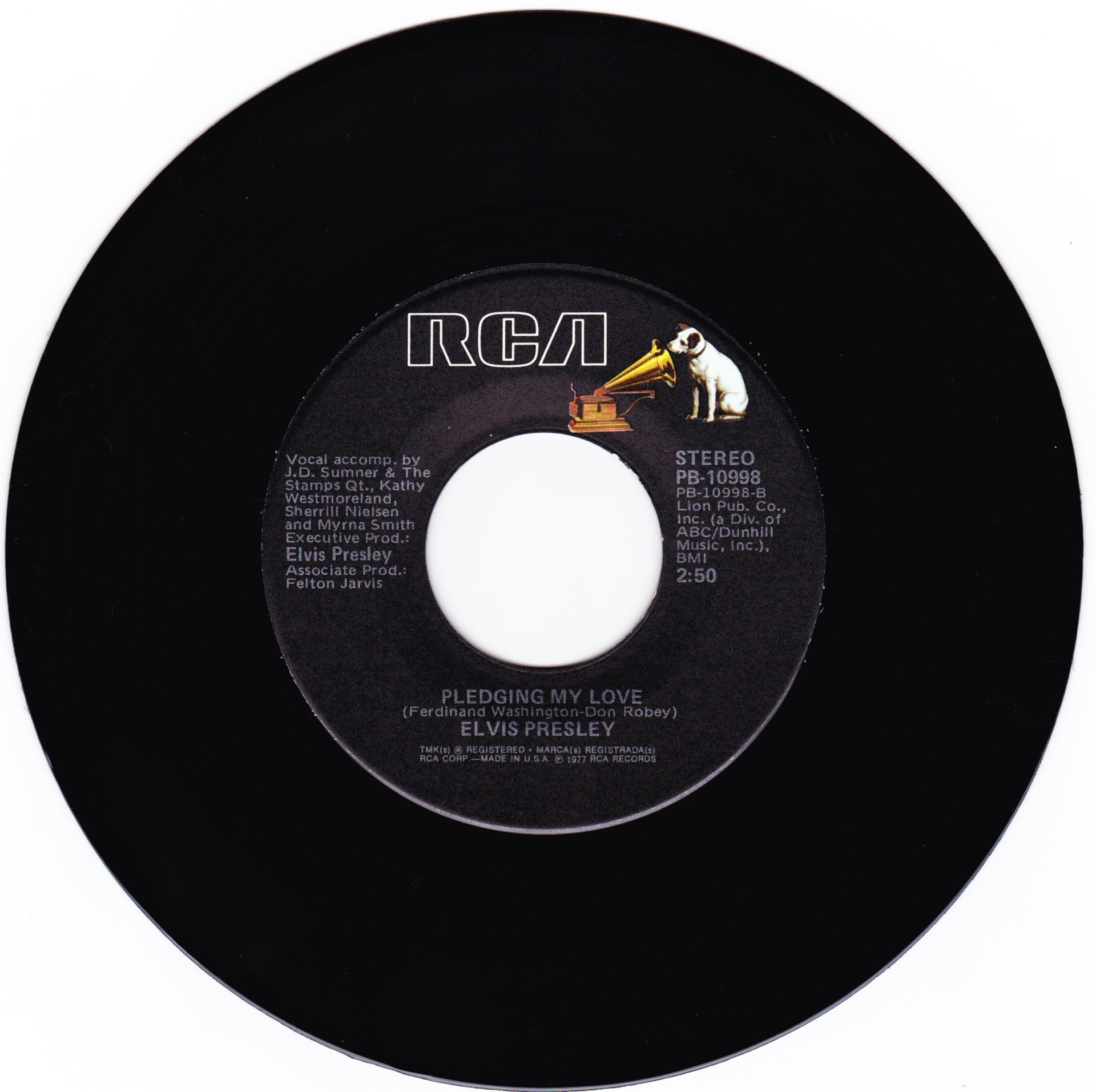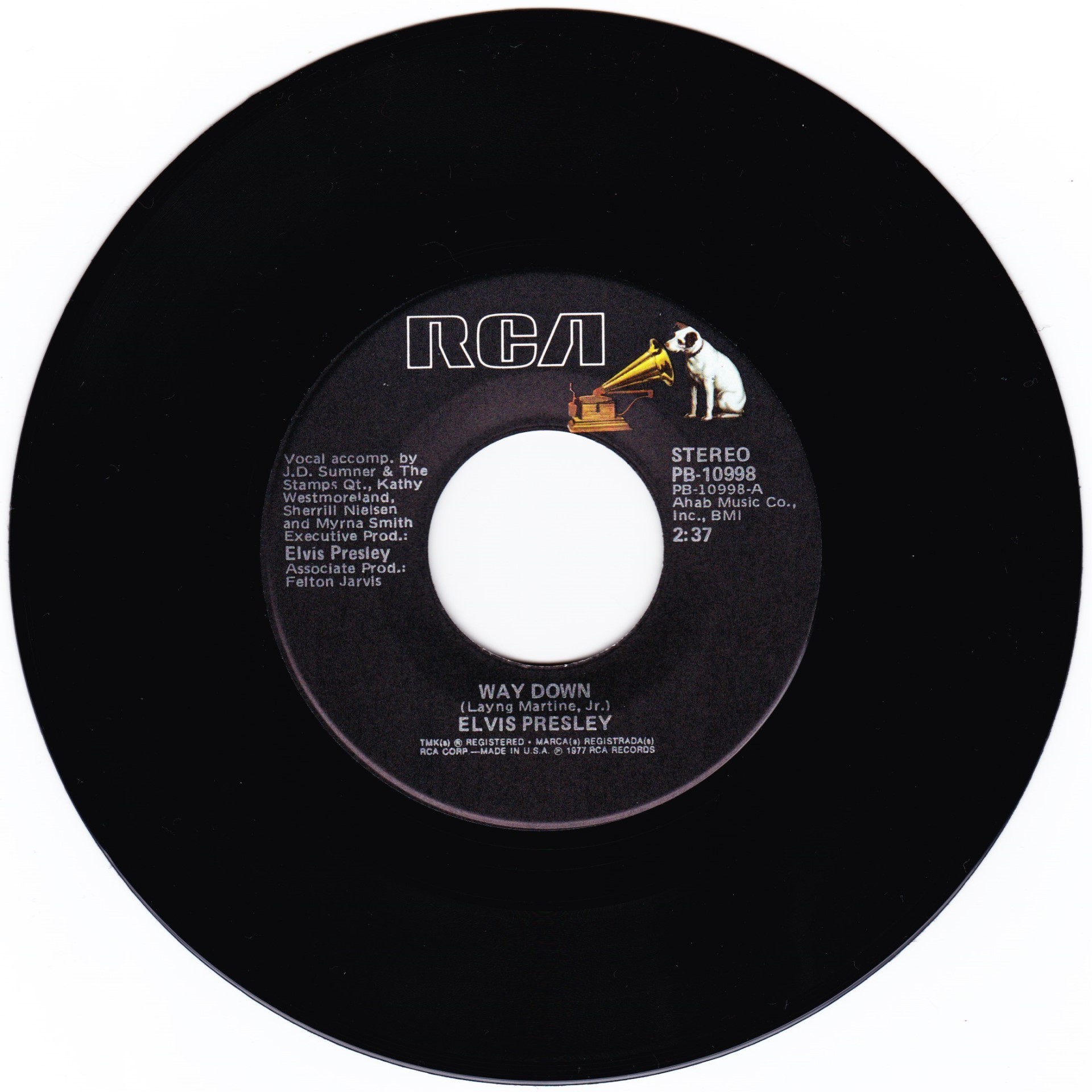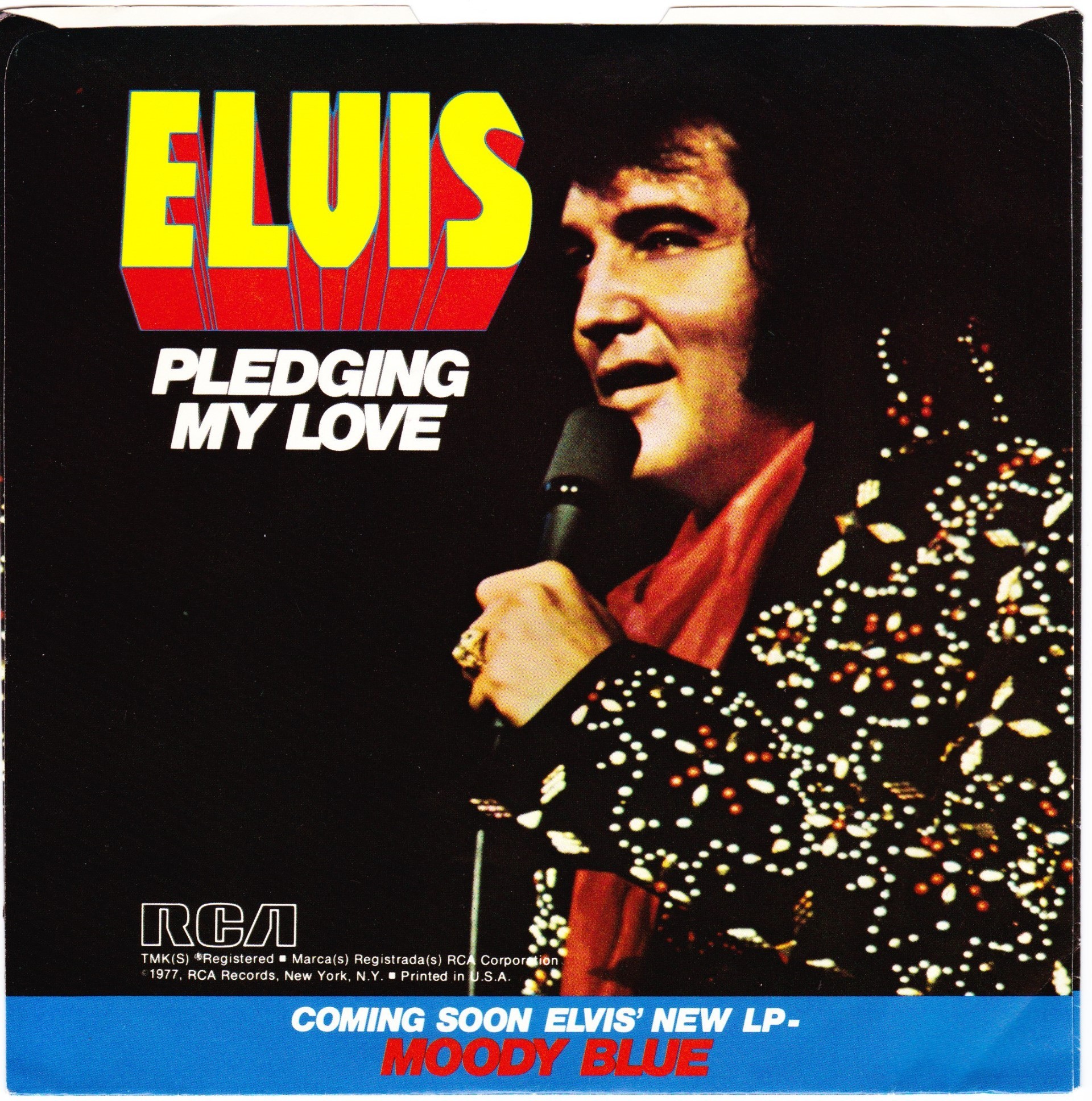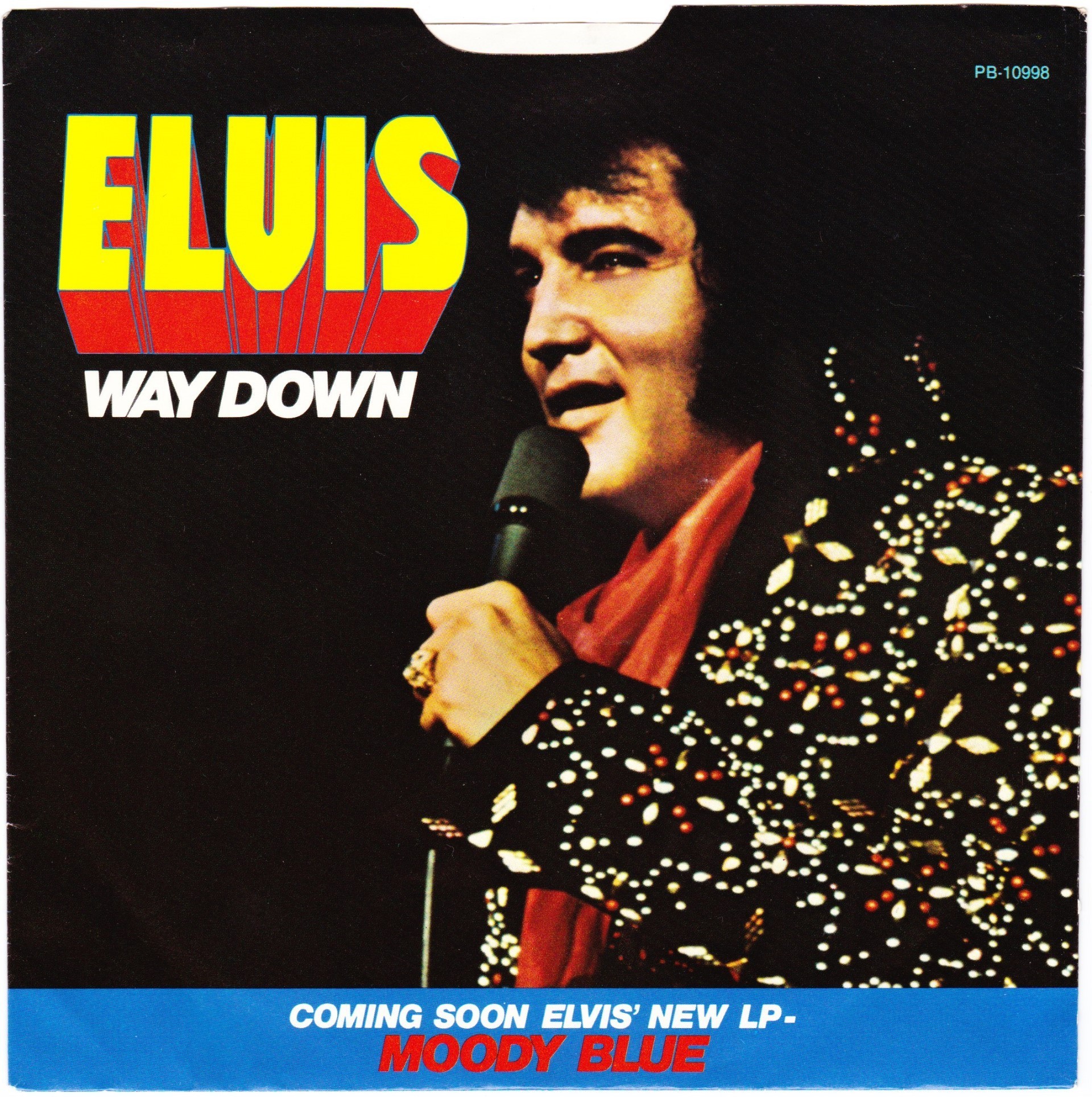 Details :
Front Cover : Picture Sleeve.
Rear Cover : Picture Sleeve.
Label : Black
Pressing Plant : Indianapolis
Matrix Number Side 1 : PB - 10998 - A 1S B1 (Machine Stamped)
Matrix Number Side 2 : PB - 10998 - B 1S A6 (Machine Stamped) *NOTE* This was to be the last Elvis Presley release while he was alive. Two months after this release August 16th, 1977 Elvis Presley died at his Graceland Mansion. He was 42 years old. His death was a shock to the world and the music world had lost it's "KING".