Love Me Tender - Anyway You Want Me
Catalogue Number : RCA 47 - 6643
Year Release : 14th September 1956
Side G2WW 4767 : Love Me Tender
Side G2WW 5937 : Anyway You Want Me
Brief History : Love Me Tender the title of the first movie Elvis made. The movie was originally named "The Reno Brothers", but once Elvis was drafted in to act in it, the title was changed to suit Colonel Tom Parker to get Elvis as much billing as possible. Love Me Tender was recorded August 24th ,1956 at 20th Century Fox Studios, Hollywood. It was not due for release for another couple of months after recording it, but with advanced sales nearing 1 million orders, RCA rushed released it along side the excellent double sided Hound Dog & Don't Be Cruel that was still selling well. Fearing less sales for the latter, need not have worried anyone as Elvis was so strong now his record sales were excellent for both releases.
The flip side Anyway You Want Me was recorded July 2nd, 1956 at RCA Studios, New York. This release was only the second time RCA released an Elvis 45 with a sleeve.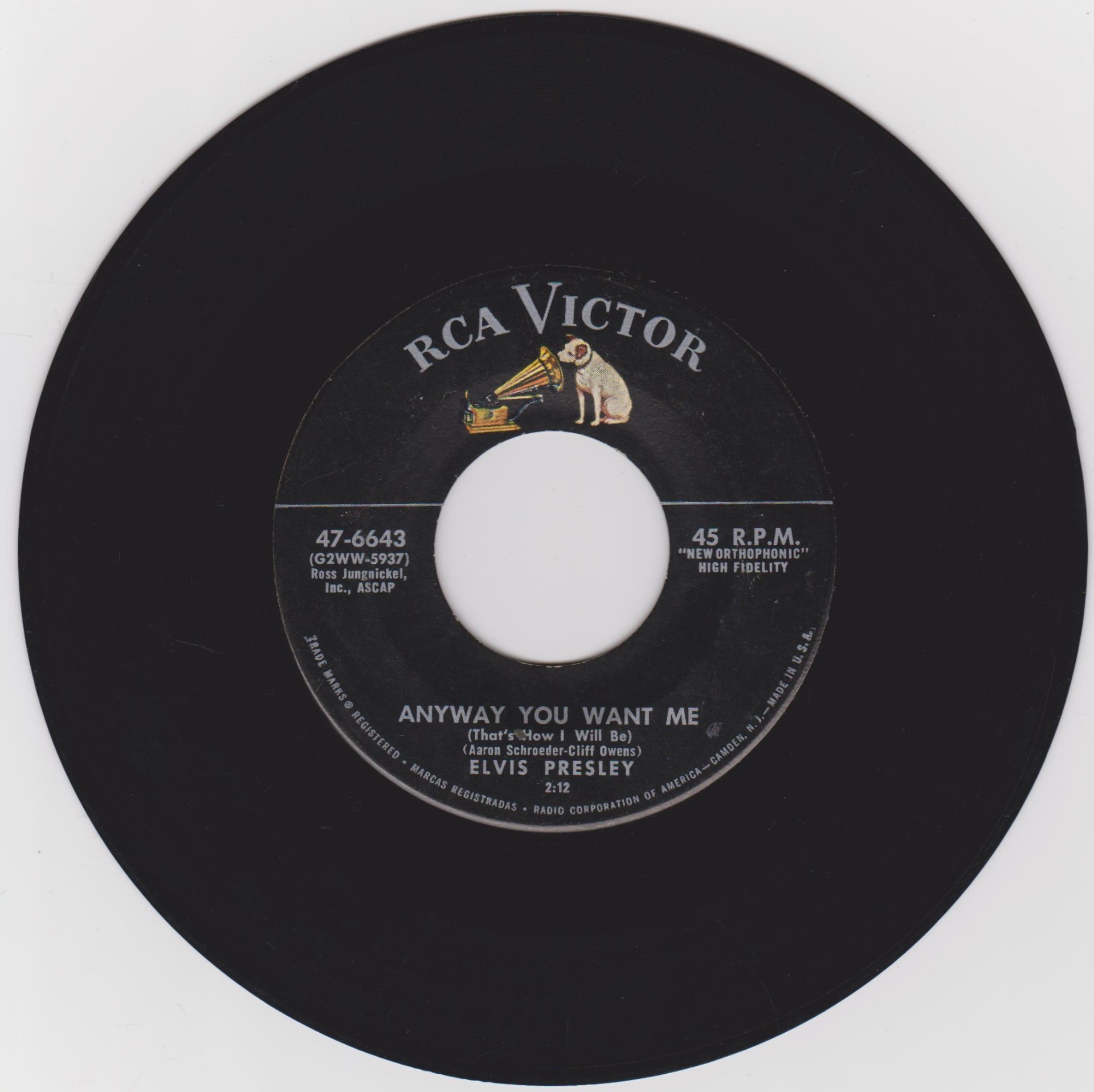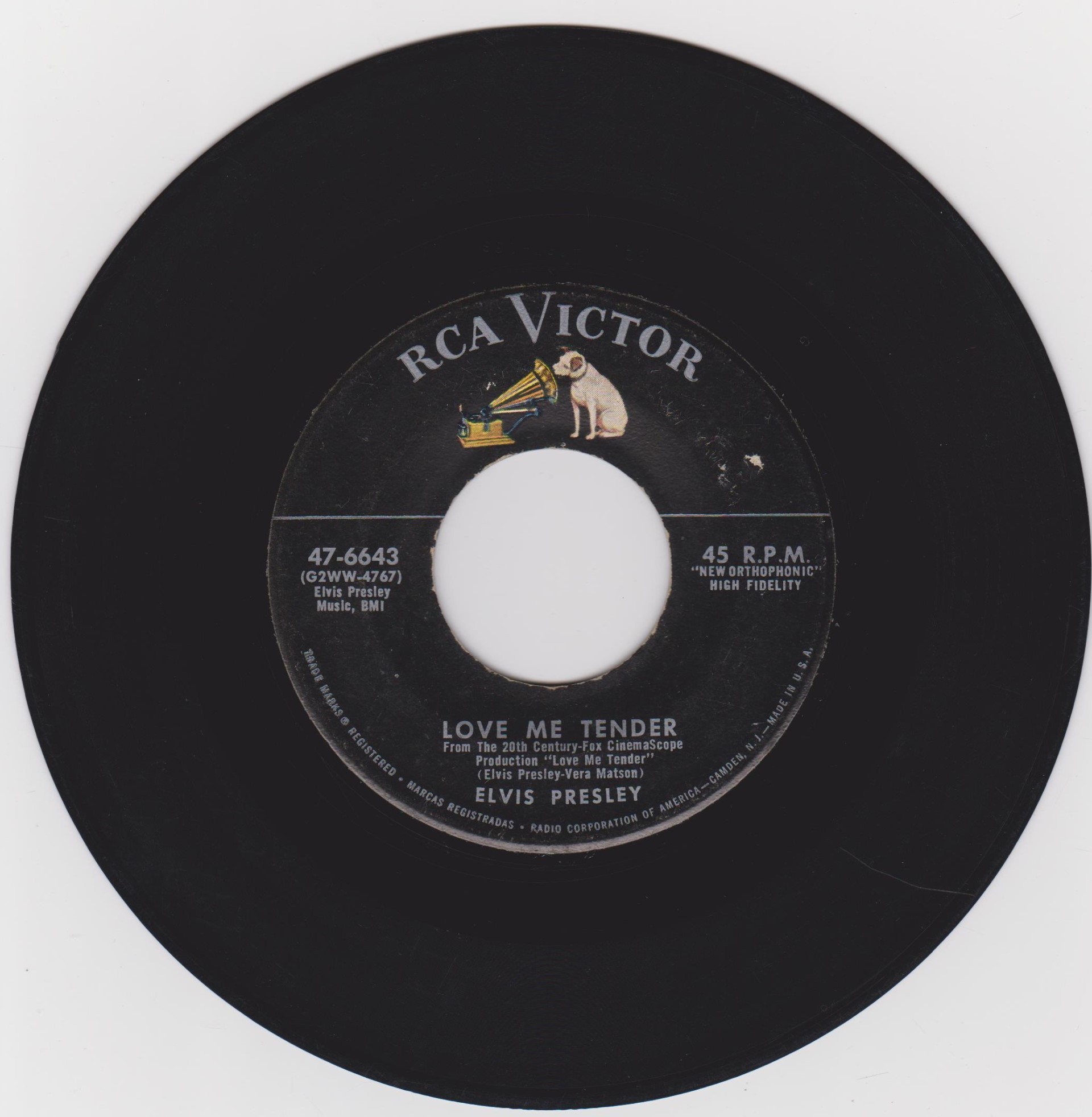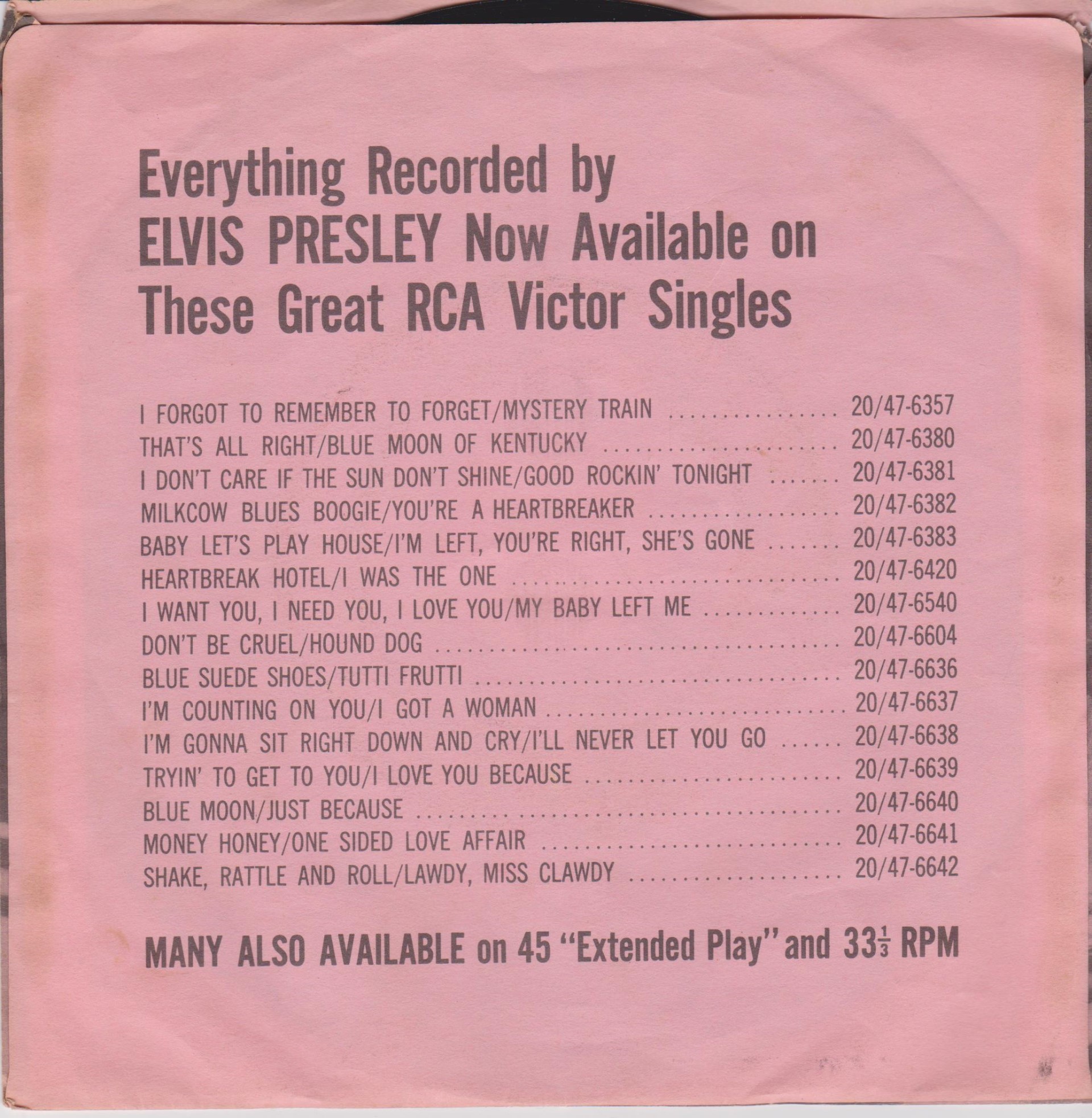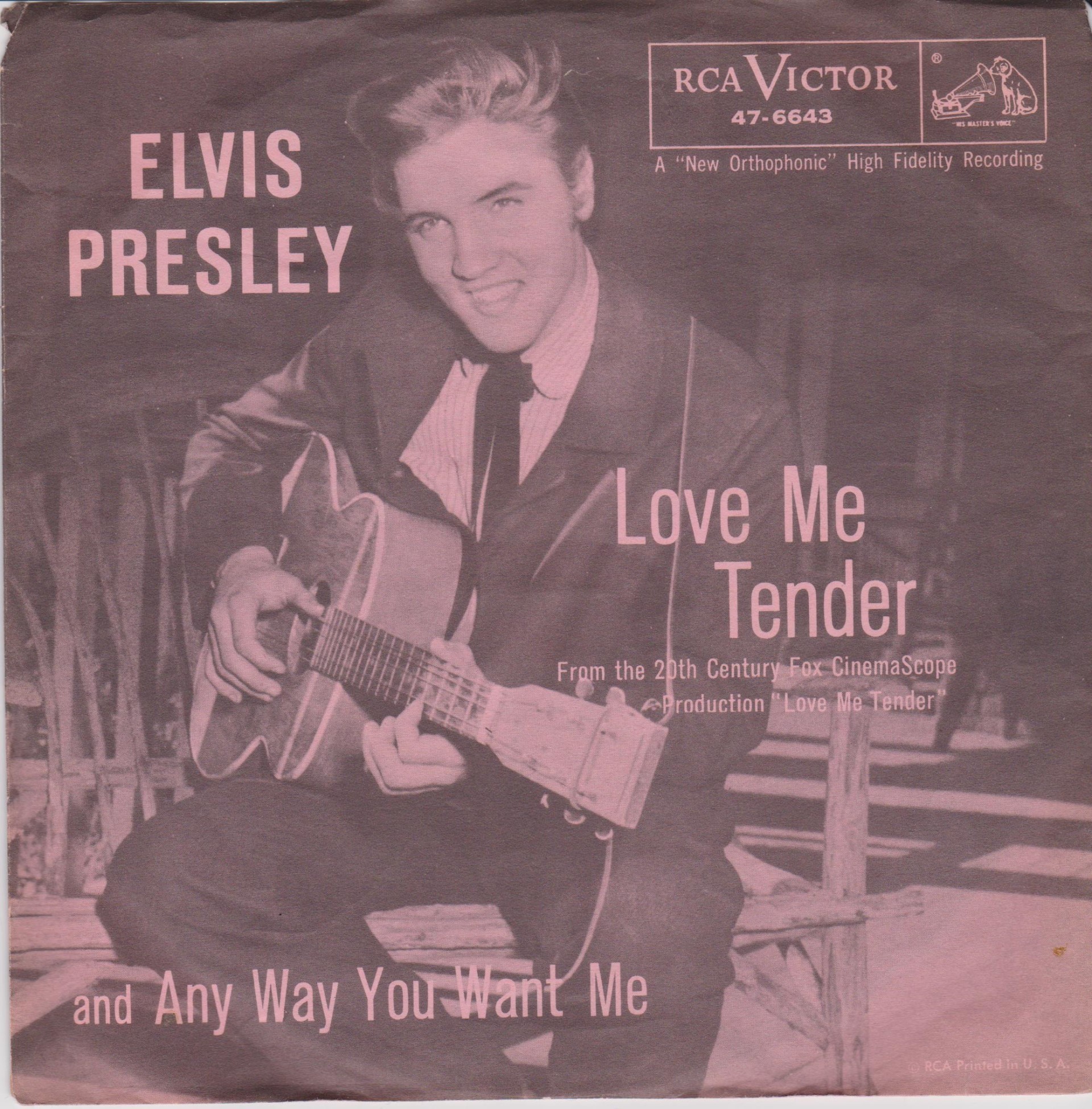 Details :
Front Cover : Picture Sleeve.
Rear Cover : Text
Label : Black with silver lettering, dog on top & horizontal line.
Pressing Plant : Indianapolis
Matrix Number Side 1 : G2 - WW 4767 - 13S G RCA (Machine Stamped)
Matrix Number Side 2 : G2 - WW 5937 - 12S B RCA (Machine Stamped)
*NOTE* This sleeve was issued in four different colours, dark pink, light pink, green and white. This is the light pink version.