Heartbreak Hotel - I Was The One
Catalogue Number : RCA 47 - 6420
Year Release : 27th January 1956
Side G2WW 0209 : Heartbreak Hotel
Side G2WW 0218 : I Was The One
Brief History : This first historic 45 release from Elvis Presley for RCA was recorded at RCA Studios, Nashville January 10th, 1956. I Was The One was recorded the day after. Along with Elvis, Scotty & Bill, were Chet Atkins on guitar, Floyd Cramer on piano & D.J. Fontana on Drums.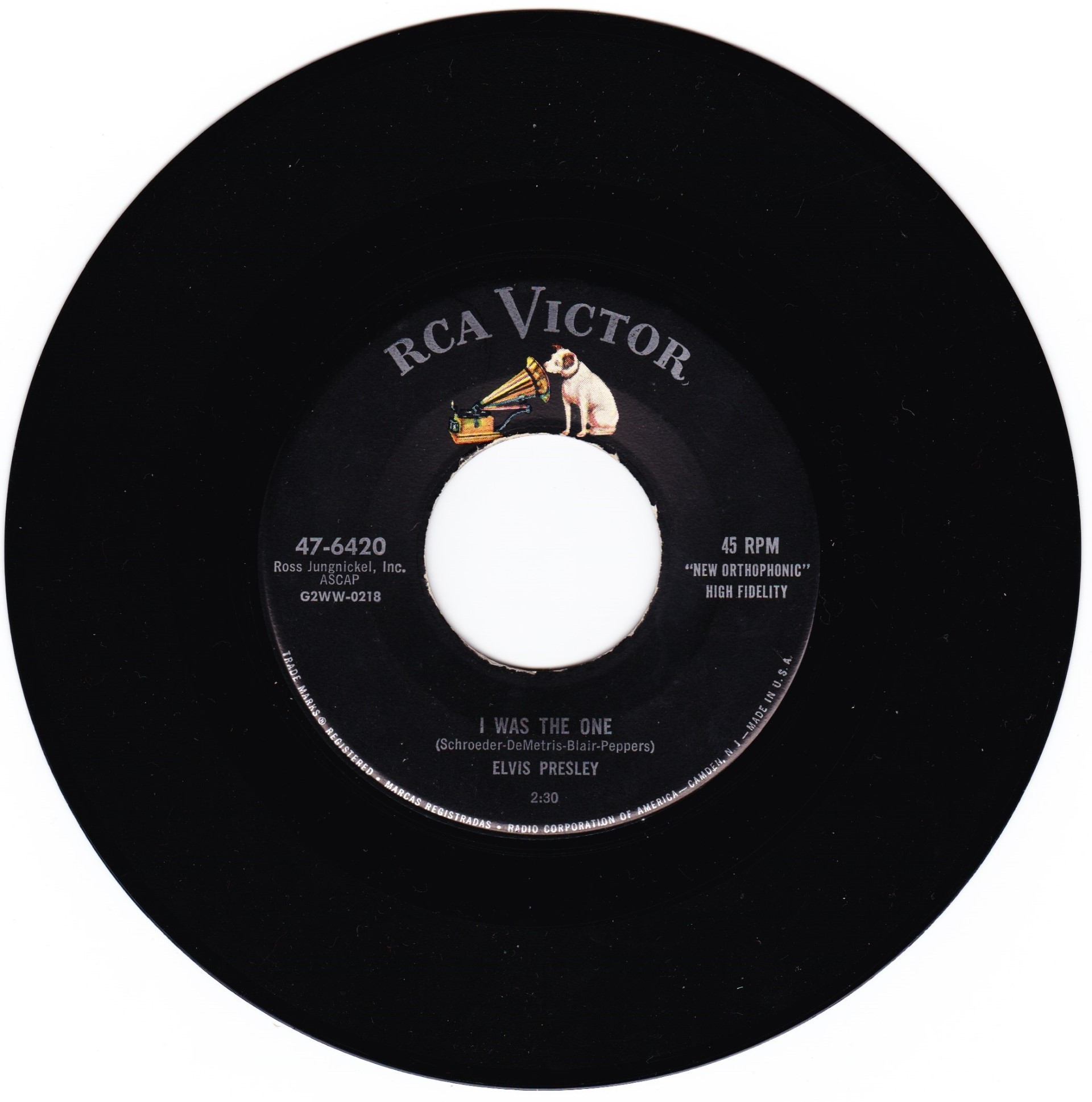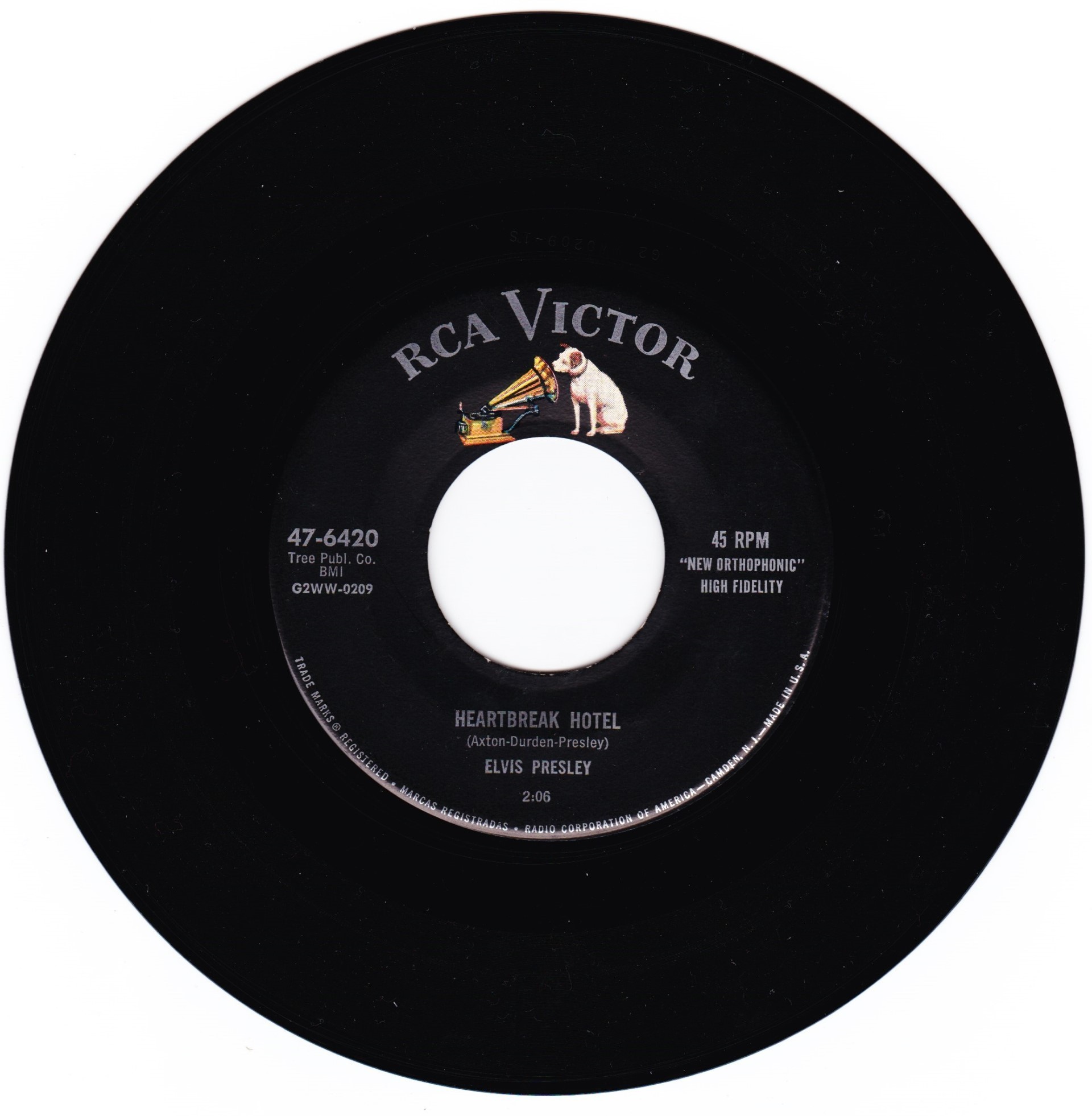 Details :
No Picture Sleeve with this release.
Label : Black with silver lettering & dog on top.
Pressing Plant : Indianapolis
Matrix Number Side 1 : G2 - WW 0209 - 1S F6
Matrix Number Side 2 : G2 - WW 0218 - 2S B3
*NOTE*