Album Title : From Elvis In Memphis
Catalogue Number : LSP - 4155
Year Release : 17th June 1969
Side 1 : Wearin' That Loved On Look - Only The Strong Survive - I'll Hold You In My Heart (Till I Can Hold You In My Arms) - Long Black Limousine - It Keeps Right On A-Hurtin' - I'm Movin' On
Side 2 : Power Of My Love - Gentle On My Mind - After Loving You - True Love Travels On A Gravel Road - Any Day Now - In The Ghetto
Brief History :
From Elvis in Memphis is the thirty-fifth album by American rock and roll icon Elvis Presley, released on RCA Records LSP 4155, in June 1969. Recorded at American Sound Studio in Memphis, between January 13–16 and 20–23, and February 17–22, 1969. The recording of the album was a consequence of the success of Elvis Presley's 1968 Christmas television special and its soundtrack, and marked the definite return of Presley to non-soundtrack albums, after finishing his movie contract with Paramount Pictures. Motivated by his early influences in country, rhythm and blues, gospel and soul, the latest music trend in Memphis, Presley chose to record his next songs at the American Sound Studio, directed by music producer Chips Moman.
Nearly half of the recordings from the sessions were not released on this album, but were instead released on the double album From Memphis to Vegas/From Vegas to Memphis in October of the same year (see 1969 in music).
The album peaked at #13 on the Billboard 200 and #1 in United Kingdom, and has been certified Gold on 1/28/1970 by the RIAA. In 2003, the album was ranked number 190 on Rolling Stone magazine's list of the 500 greatest albums of all time.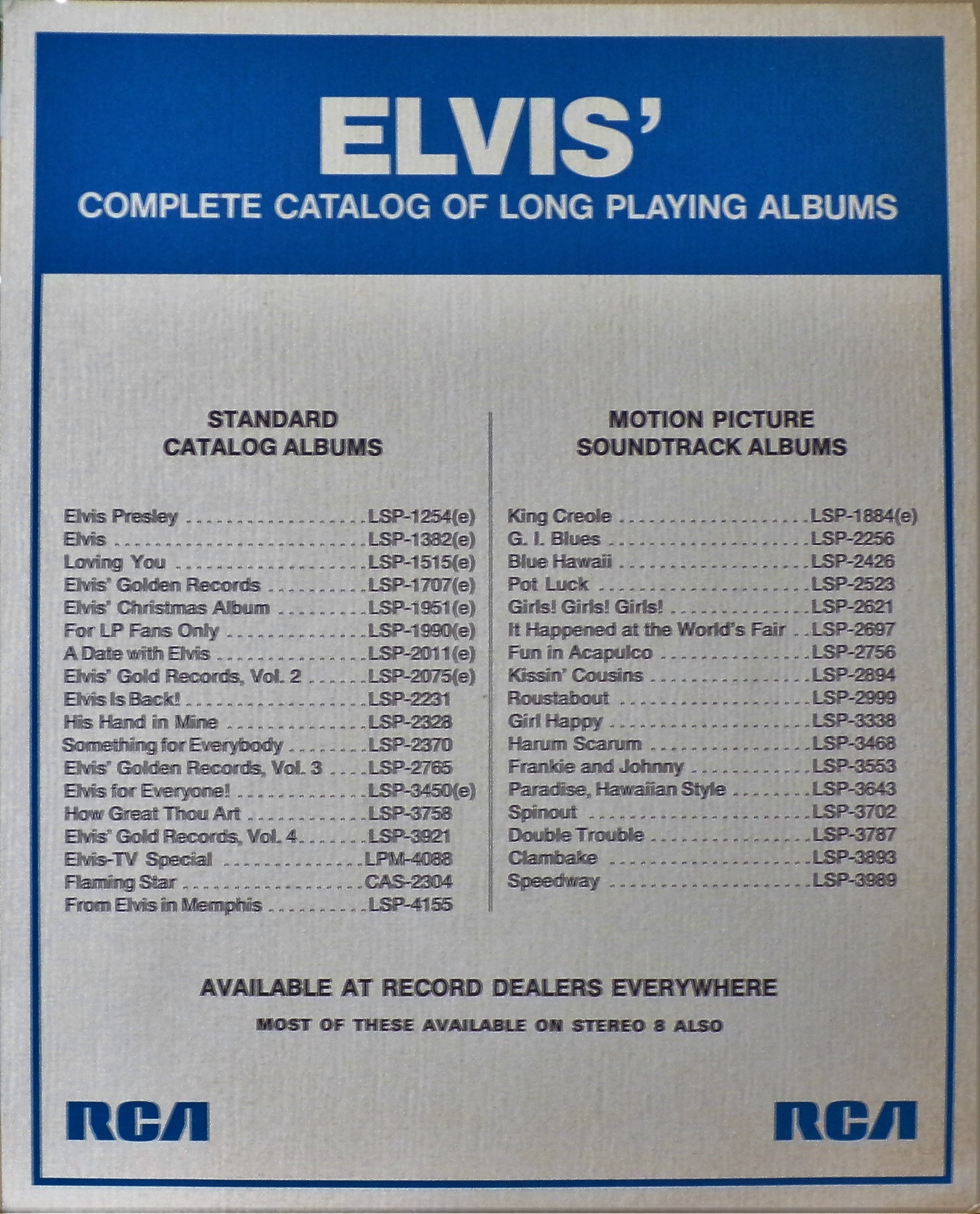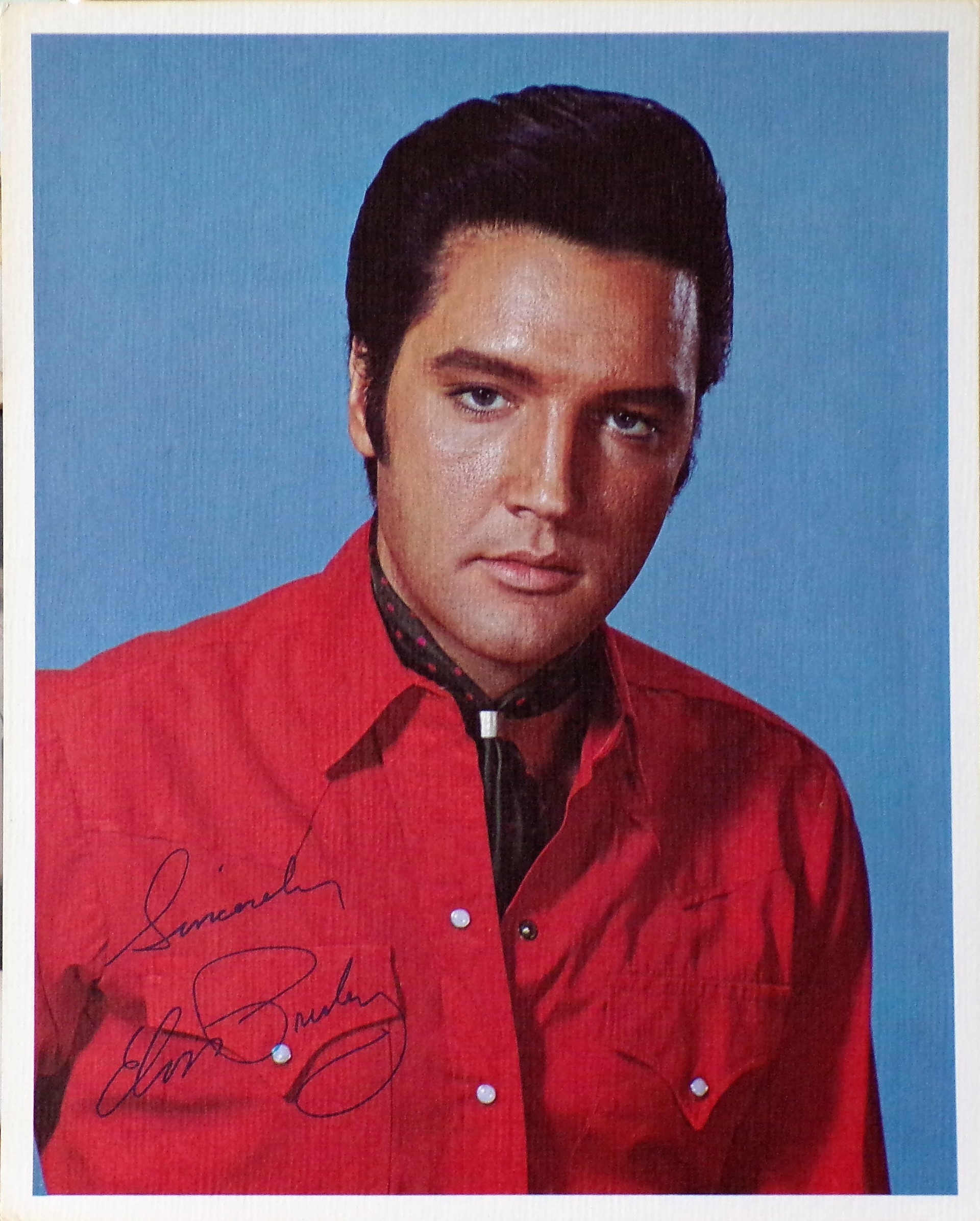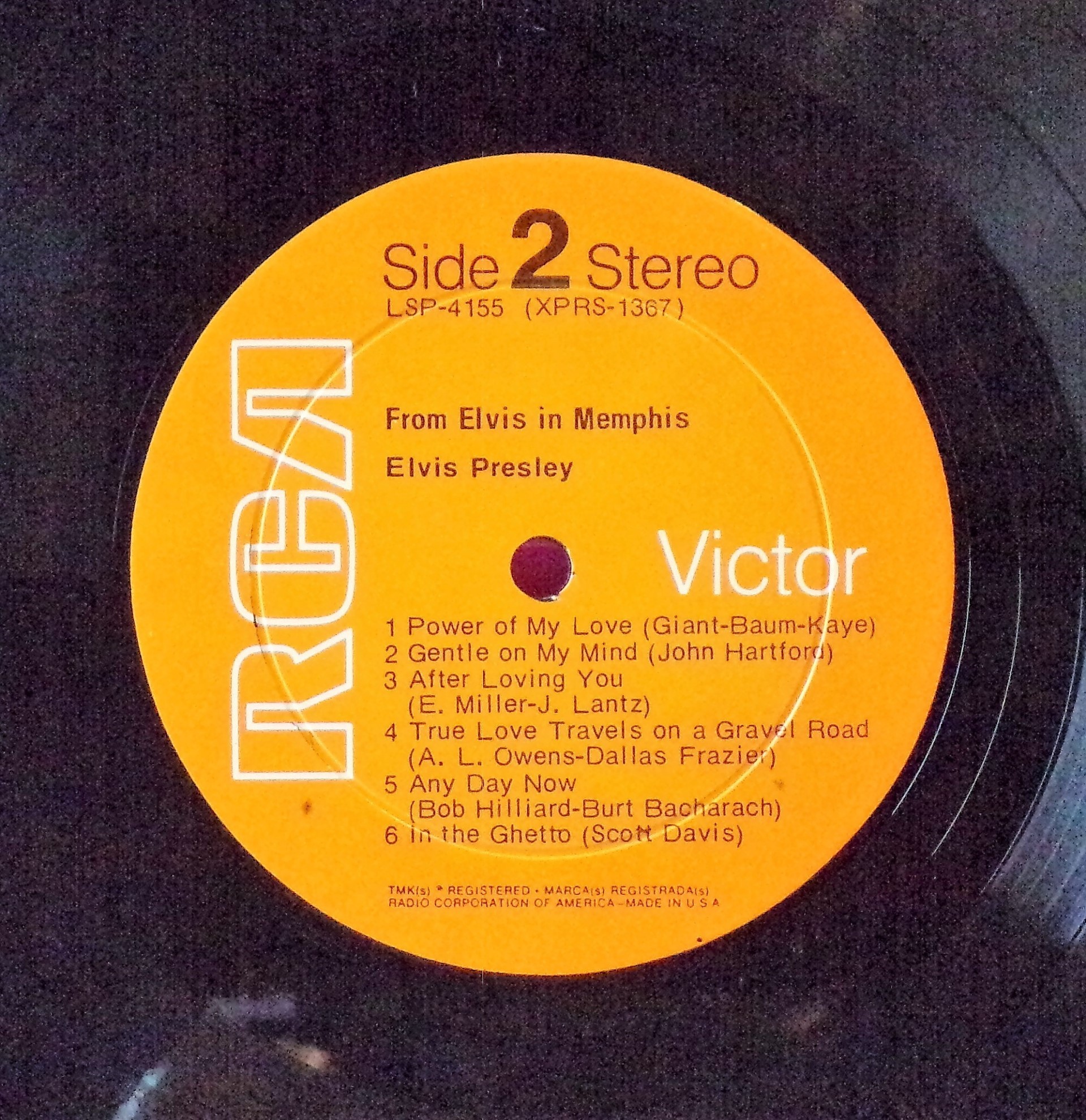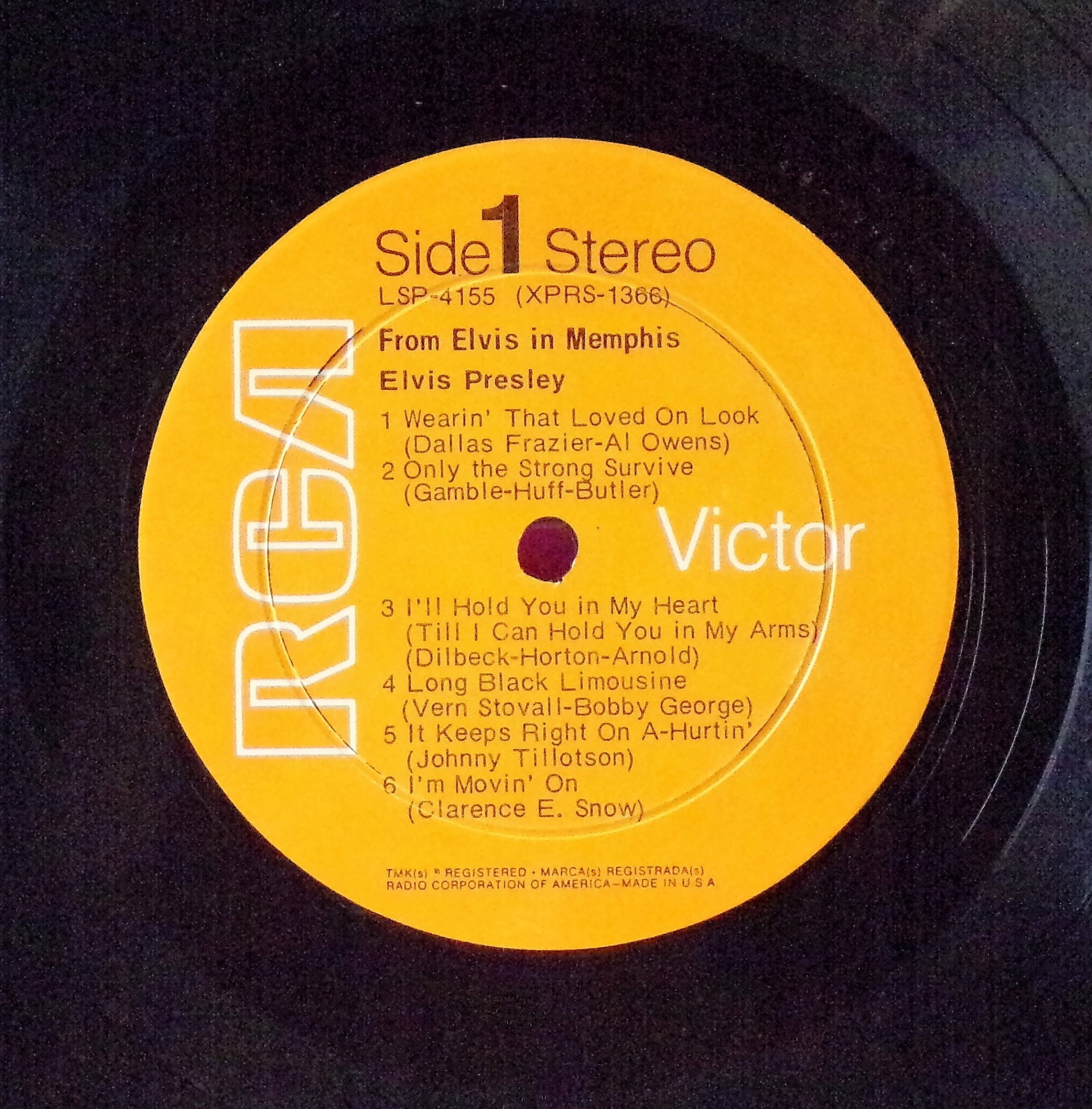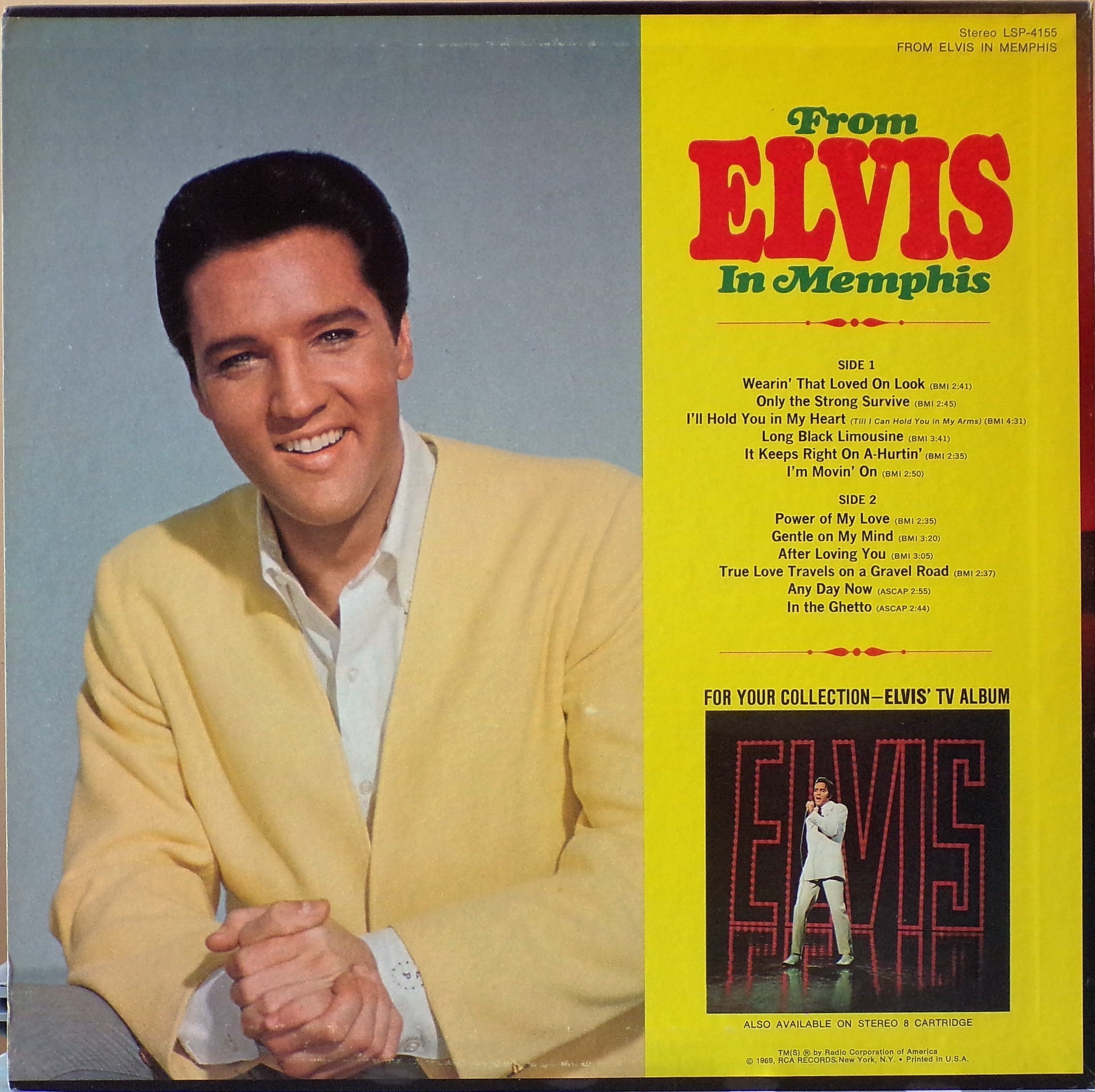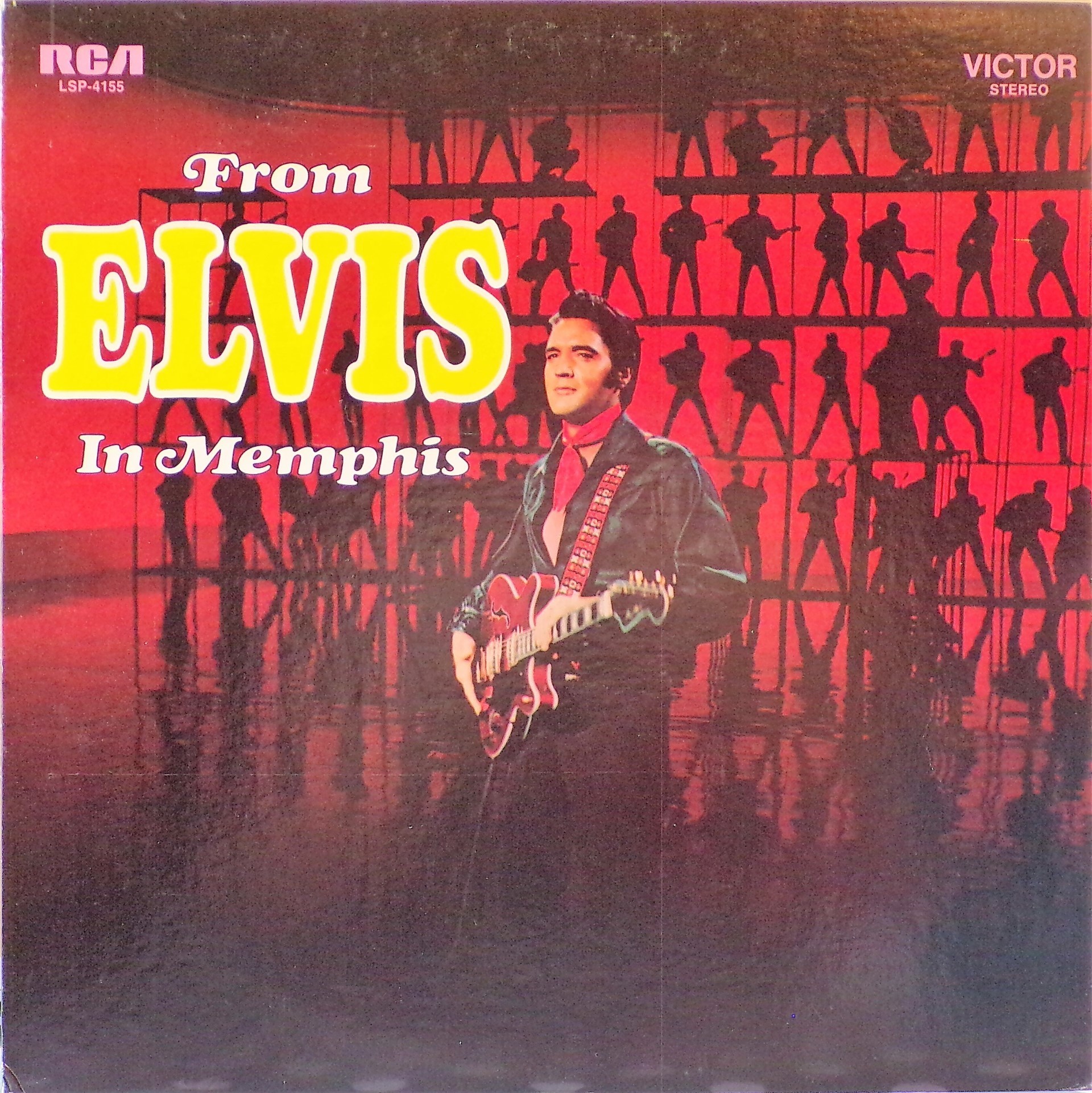 Details :
Front Cover : Photo of Elvis. Title to the left. Catalogue number top left.
​​Rear Cover : Advert for Elvis's TV album. Elvis photo to left. Catalogue number top right. Printed in U.S.A. bottom right.
Label : Orange. Rigid vinyl.
Side 1 : Stereo on top.
Side 2 : ​Stereo on top.
​Pressing Plant : Hollywood
​​​Matrix Number Side 1 : XPRS - 1366 - 6S (Machine Stamped)
Matrix Number Side 2 : XPRS - 1367 - 6S (Machine Stamped)
*NOTE* A 10 X 8 inch photo was given away free for a period during this release. It was enclosed inside the album.
Details : 1970 Release
Front Cover :
​​Rear Cover :
Label : Orange. Non-flexible vinyl.
Side 1 :
Side 2 :
​Pressing Plant :
​​​Matrix Number Side 1 : XPRS - 1366 -
Matrix Number Side 2 : XPRS - 1367 -
*NOTE*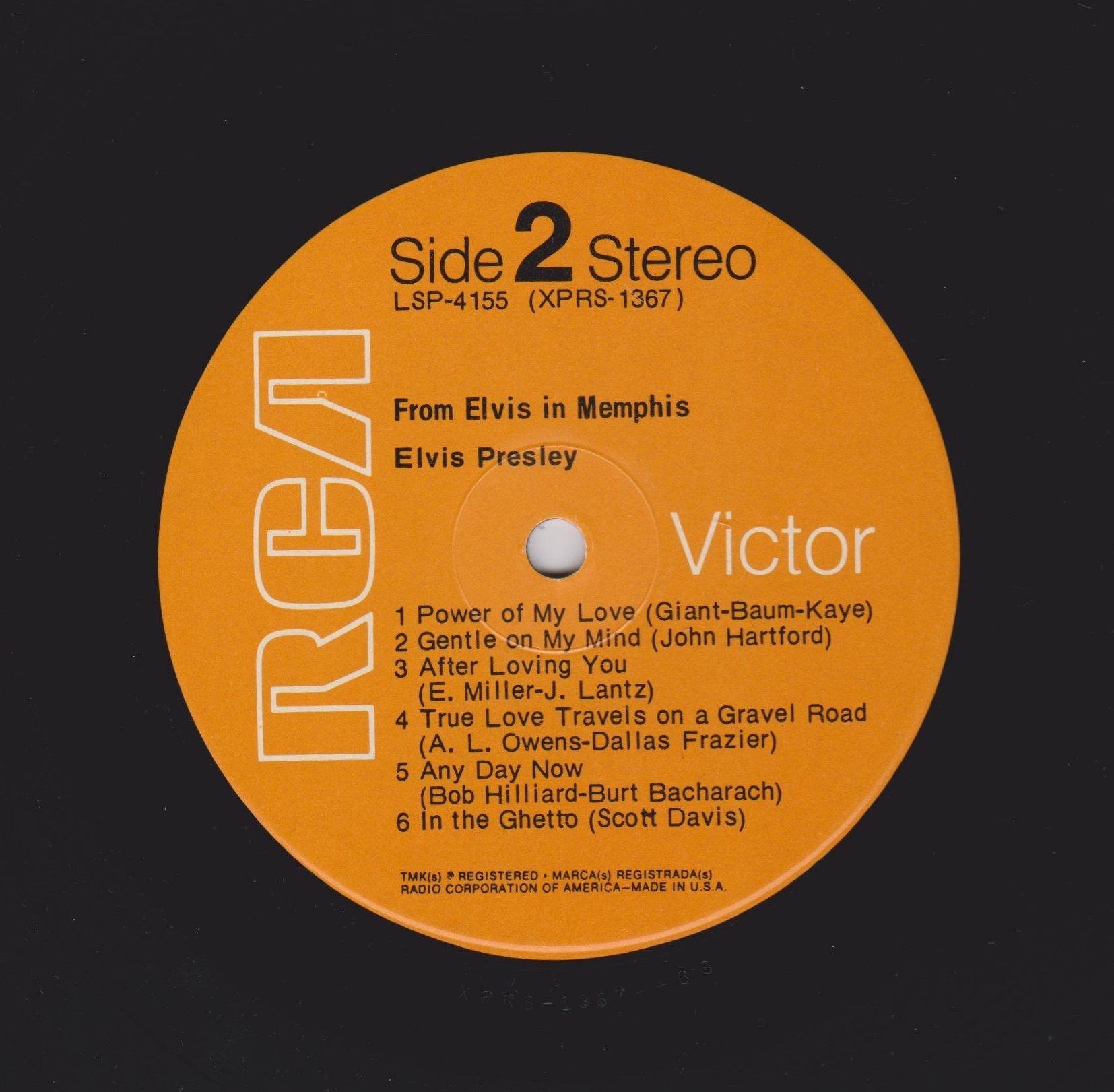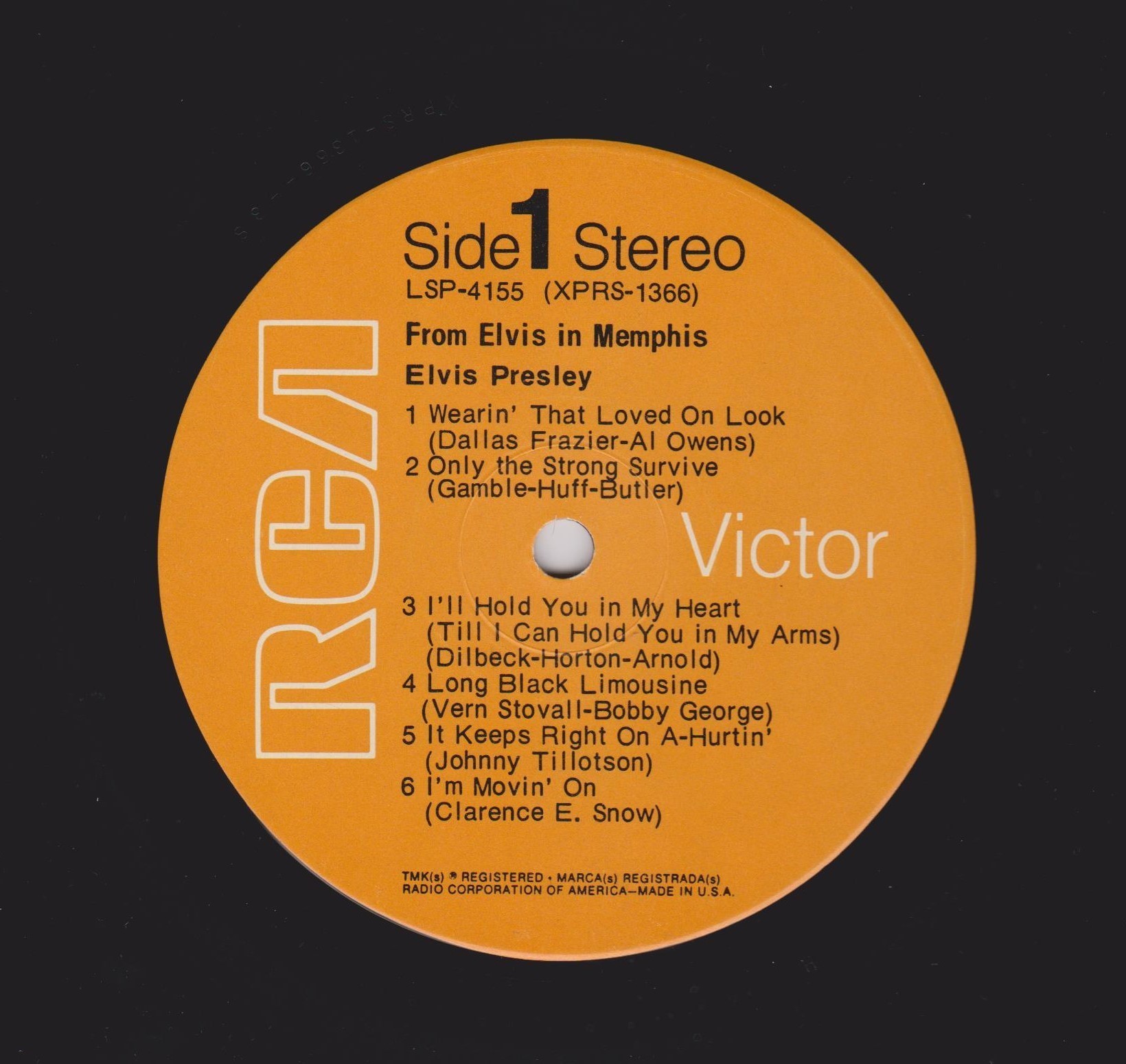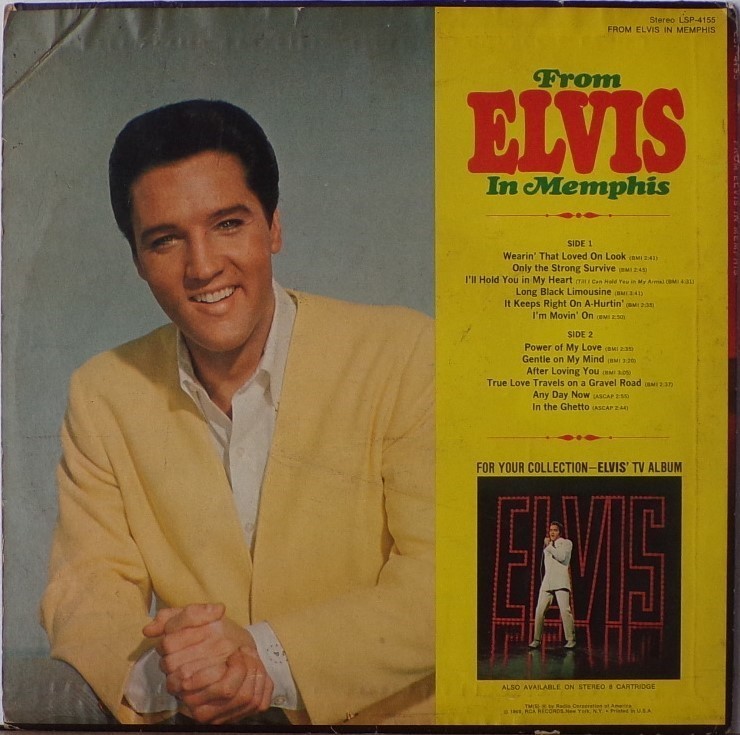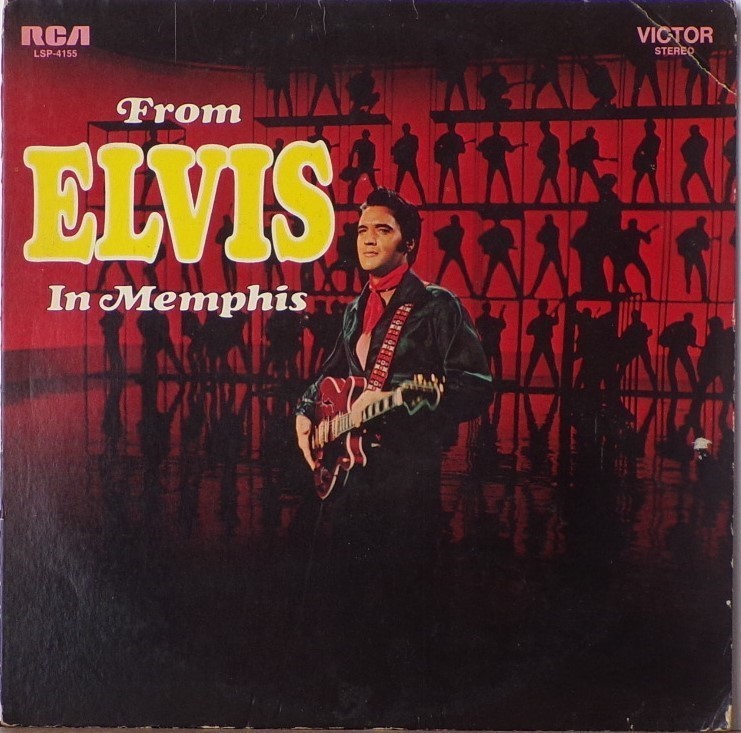 Details : 1971 Release
Front Cover : Photo of Elvis. Title to the left. Catalogue number top left. Victor top right with Stereo beneath.
​​Rear Cover : Advert for Elvis's TV album. Elvis photo to left. Catalogue number top right. Printed in U.S.A. bottom right.
Label : Orange. Flexible vinyl.
Side 1 : Side 1 Stereo on top.
Side 2 : ​Side 2 Stereo on top.
​Pressing Plant : Hollywood
​​​Matrix Number Side 1 : XPRS - 1366 - 3S (Machine Stamped)
Matrix Number Side 2 : XPRS - 1367 - 3S (Machine Stamped)
*NOTE*