Album Title : For LP Fans Only
Catalogue Number : LPM - 1990
Year Release : 6th February 1959
Side 1 : That's All Right - Lawdy, Miss Clawdy - Mystery Train - Playing For Keeps - Poor Boy
Side 2 : My Baby Left Me - I Was The One - Shake, Rattle And Roll - I'm Left, You're Right, She's Gone - You're A Heartbreaker Brief History :
For LP Fans Only is the seventh album by Elvis Presley, issued on RCA Victor Records (LPM 1990) in February 1959. It is a compilation of material from an August 1956 recording session at 20th Century Fox Stage One, a September 1956 session at Radio Recorders in Hollywood, sessions on January 10 and 11 at RCA Studios in Nashville, two more at RCA Studios in New York, and multiple sessions at Sun Studio. The album reached #19 on the Billboard Top Pop Albums chart.
After Presley's induction into the army on March 24, 1958, RCA and Presley's manager Colonel Tom Parker were faced with the prospect of keeping his name before the public for two years with no possibility of live performances or movies, and few unissued marketable recordings in the vault. A recording session was arranged for two days in June, which yielded enough items for five more single sides, singles being the commercial focus for rock and roll in the 1950s. Four of those tracks would be issued on 45s in 1958 and 1959 during his absence while doing military service.
Presley, however, also did well in the albums market. Each of his previous six LPs charted no lower than #3, and RCA wished to continue promoting albums by their hot commodity given his sales record. Much of Presley's material had not been released on LP. For this album, RCA collected nine tracks previously available in single form only, as well as "Poor Boy" from the Love Me Tender EP. Four of the tracks had been issued on Sun Records with limited release, and were very difficult to come by outside of the south.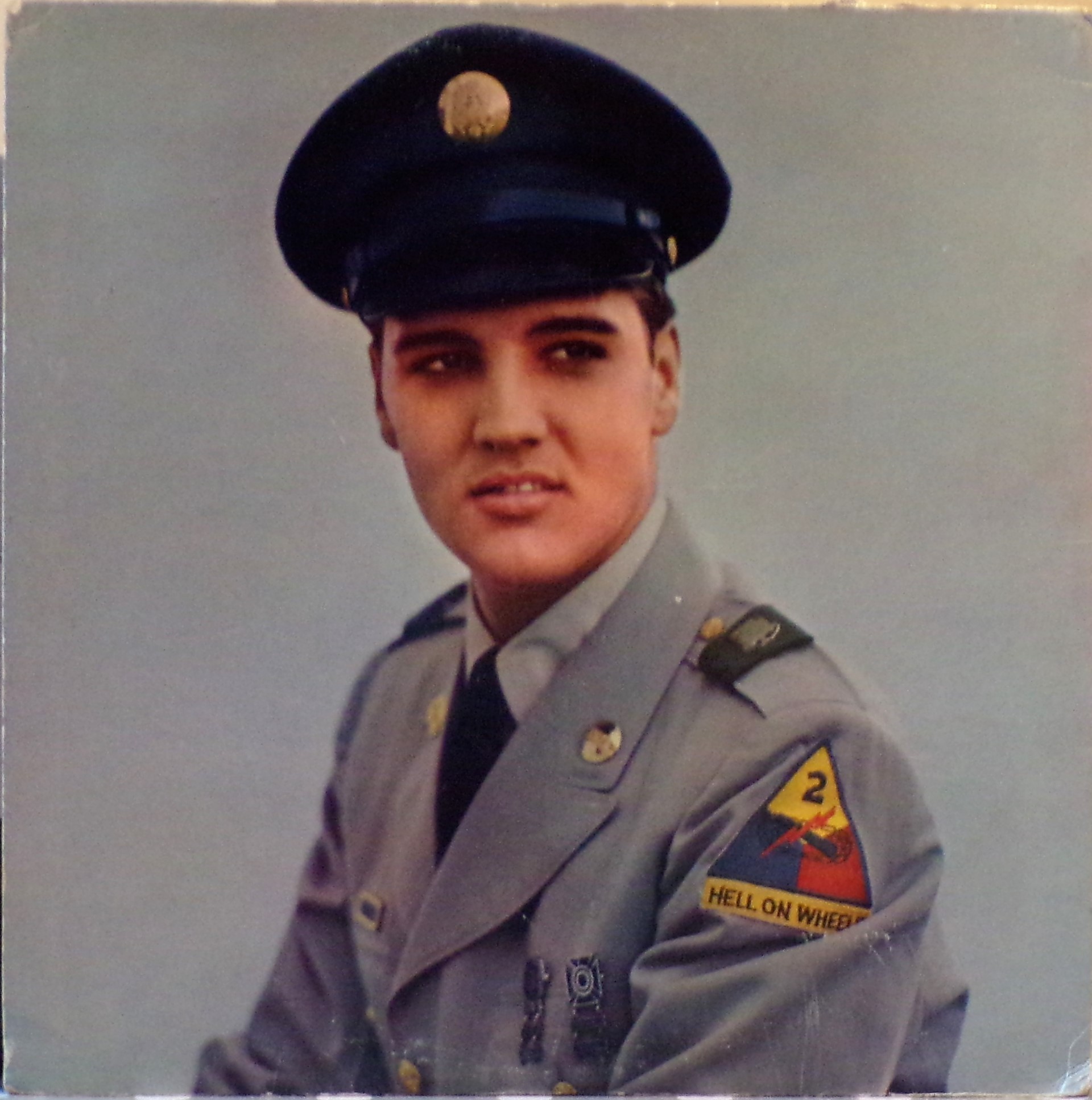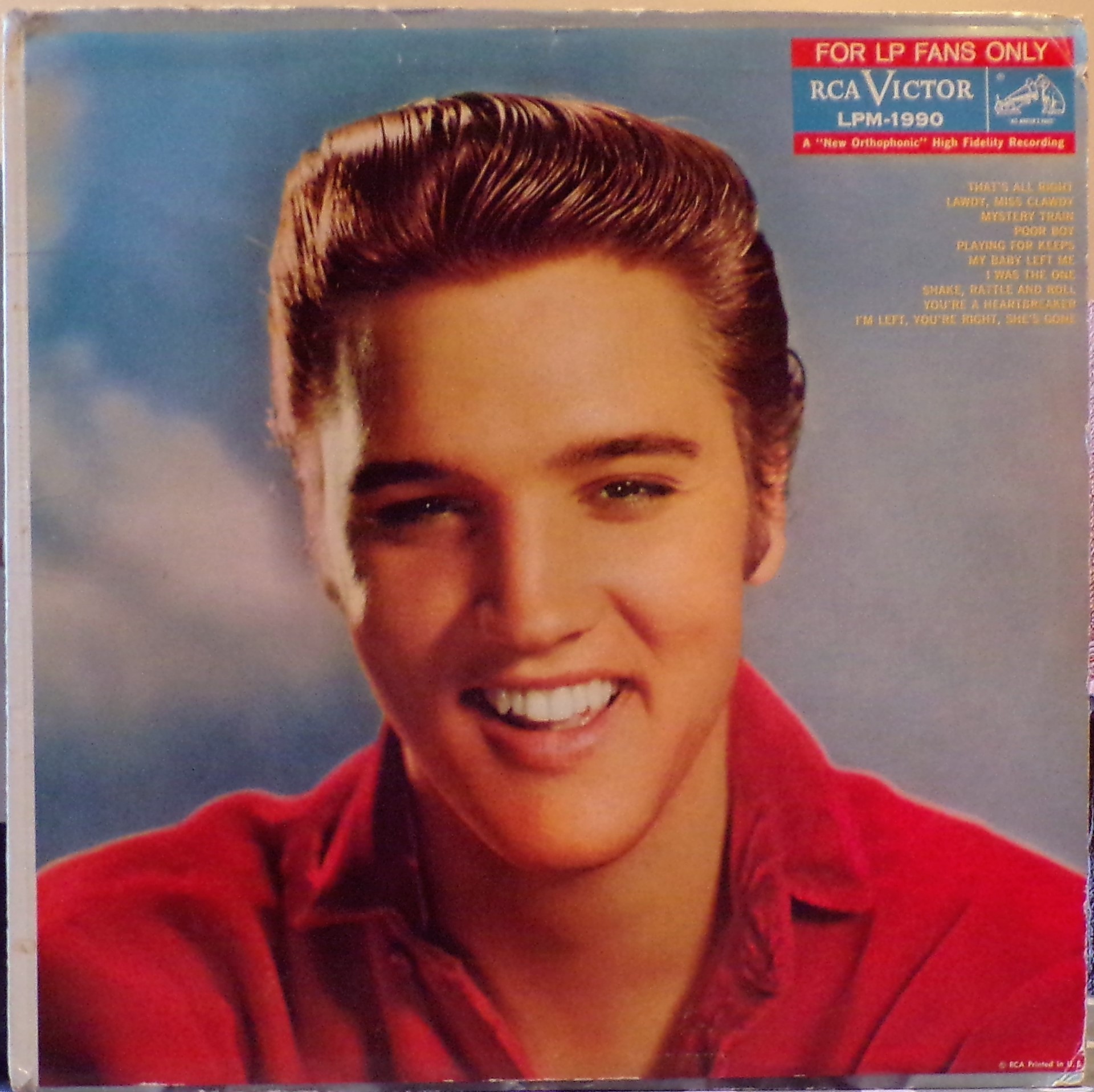 Details :
Front Cover : Elvis photo. Catalogue number top right in light blue box with text in white. Album title in white with red background. Song titles to right in yellow text. Printed in U.S. bottom right corner.
​Rear Cover : Coloured army photo no text.
Label : Black with silver lettering & dog on top. Long Play at bottom. Camden N.J. at bottom.
Side 1 : Right side has "New Orthophonic" High Fidelity under the number 1. Catalogue number to left.
Side 2 : ​Right side has "New Orthophonic" High Fidelity under the number 2. Catalogue number to left.
Pressing Plant : Indianapolis
Matrix Number Side 1 : J2PP - 8070 - 1S AC (Machine Stamped)
Matrix Number Side 2 : J2PP - 8071 - 1S B3 (Machine Stamped)