Album Title : From Elvis Presley Boulevard, Memphis, Tennessee
Catalogue Number : FRM - 1506
Year Release : 01st April 2016
Side A : Hurt - Never Again - Blue Eyes Crying In The Rain - Danny Boy - Last Farewell
Side B : For The Heart - Bitter They Are Harder They Fall - Solitaire - Love Coming Down - I'll Never Fall In Love Again
Brief History :
Reissue with new catalogue number.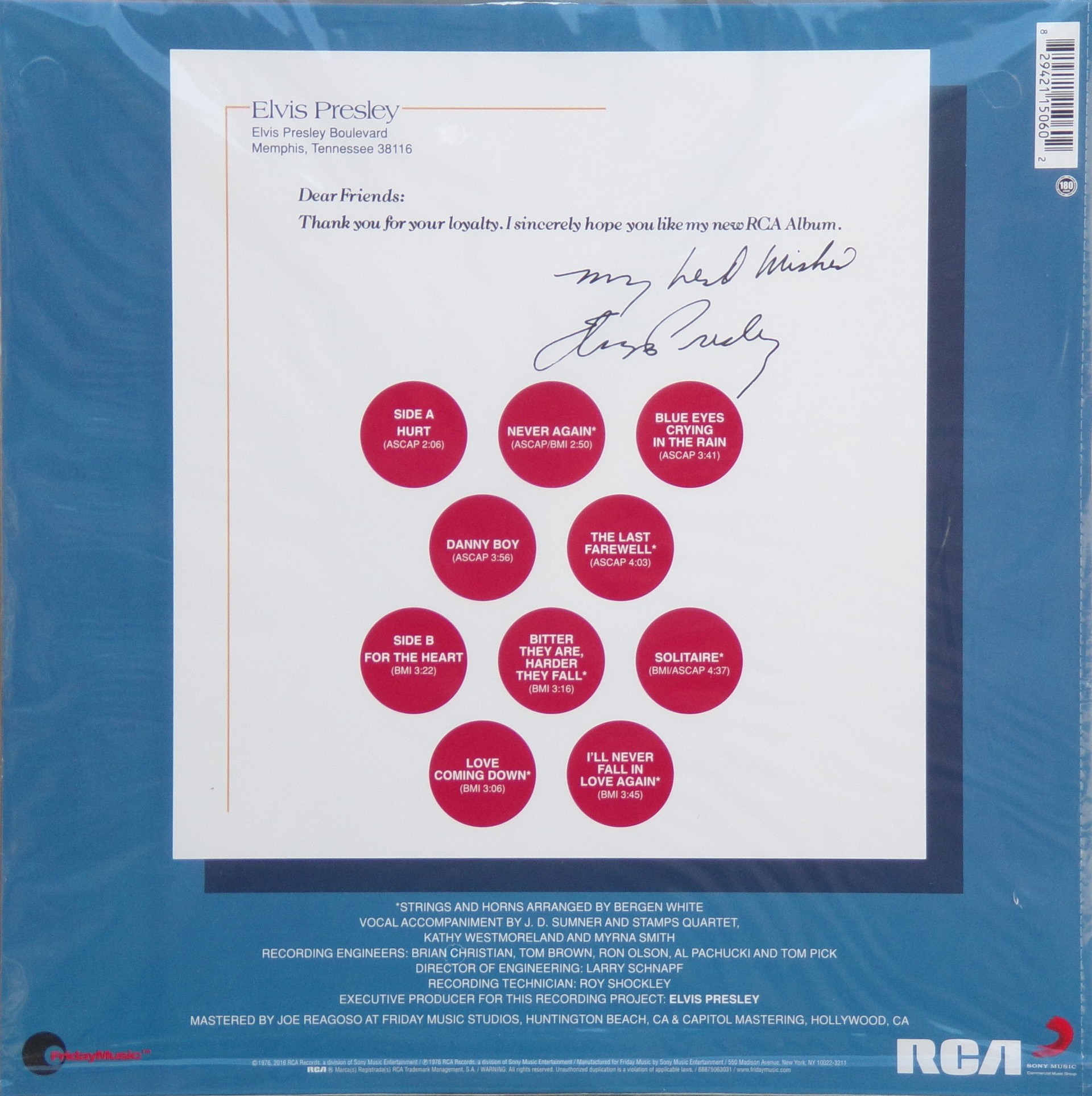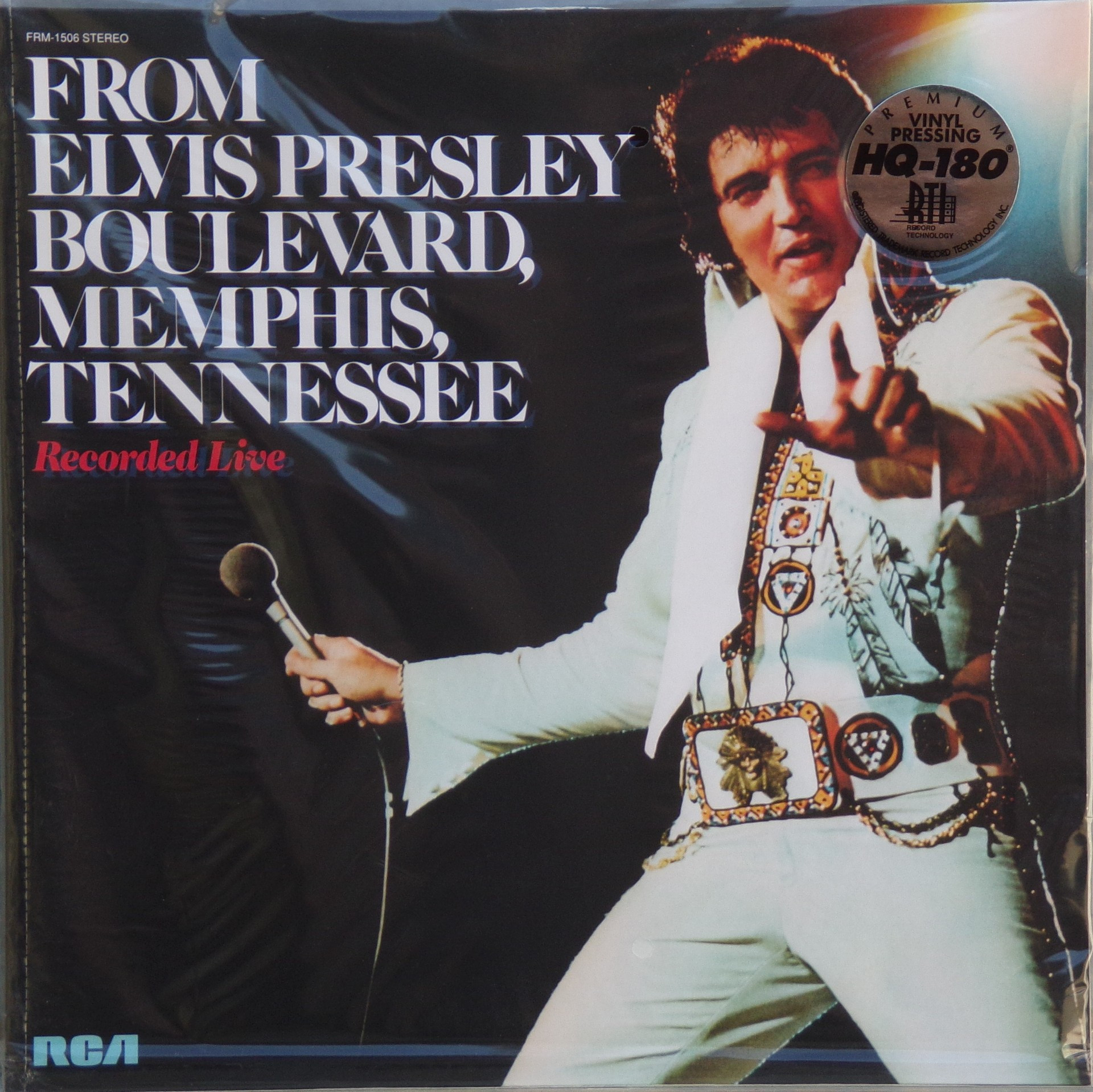 Details : Gatefold 2016 Release
Front Cover : Photo of Elvis. Title top left. Catalogue number top left.
Rear Cover : All text back. Friday Music logo bottom left.
Label : Unknown
Side A : Unknown
Side B : Unknown
Pressing Plant : Unknown
Matrix Number Side A : Unknown
Matrix Number Side B : Unknown
*NOTE* Released through Friday Music. Hype sticker states "Premium Vinyl Pressing HQ-180 RTI".