Album Title : The Legendary Magic of Elvis Presley
Catalogue Number : DVL1 - 0461
Year Release : 1980
Side A : The Wonder Of You - (You're So Square) Baby I Don't Care - My Wish Came True - Suspicious Minds - I Want You, I Need You, I Love You - Little Sister - It's Now Or Never - Too Much - Are You Lonesome Tonight?
Side B : Burning Love - (Now And Then There's) A Fool Such As I - Hard Headed Woman - In The Ghetto - When My Blue Moon Turns To Gold Again - Don't Cry Daddy - Jailhouse Rock - (Marie's The Name) His Latest Flame - One Night
Brief History :
This is not a companion album. This is the first of two single LP's that were released by the candlelite music collection series that was not fitted in to a box set. It was sold as a single LP only. It was only sold through direct mail order and magazine ads! It was only available for a short time and then it was deleted. It contains 18 songs.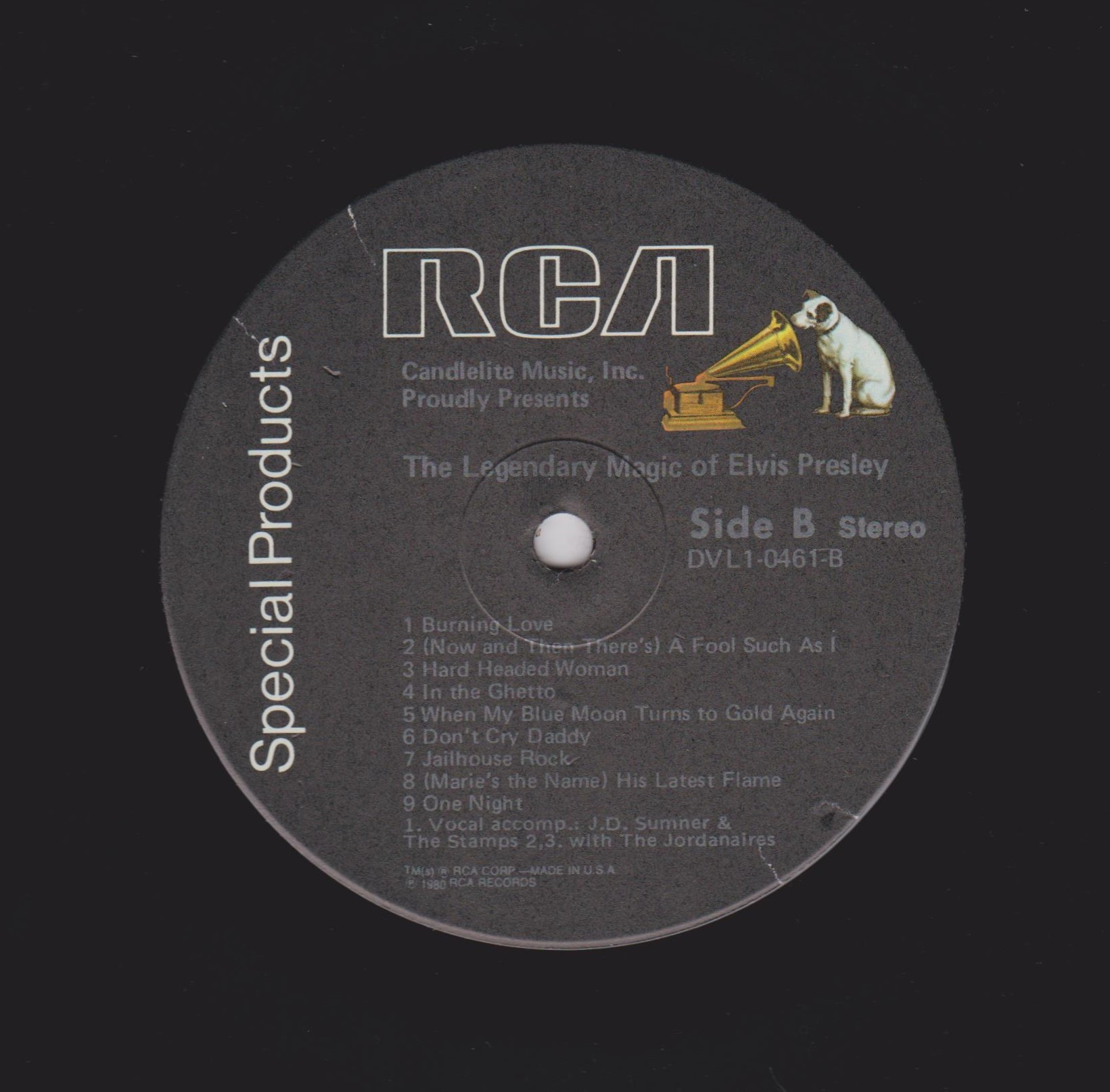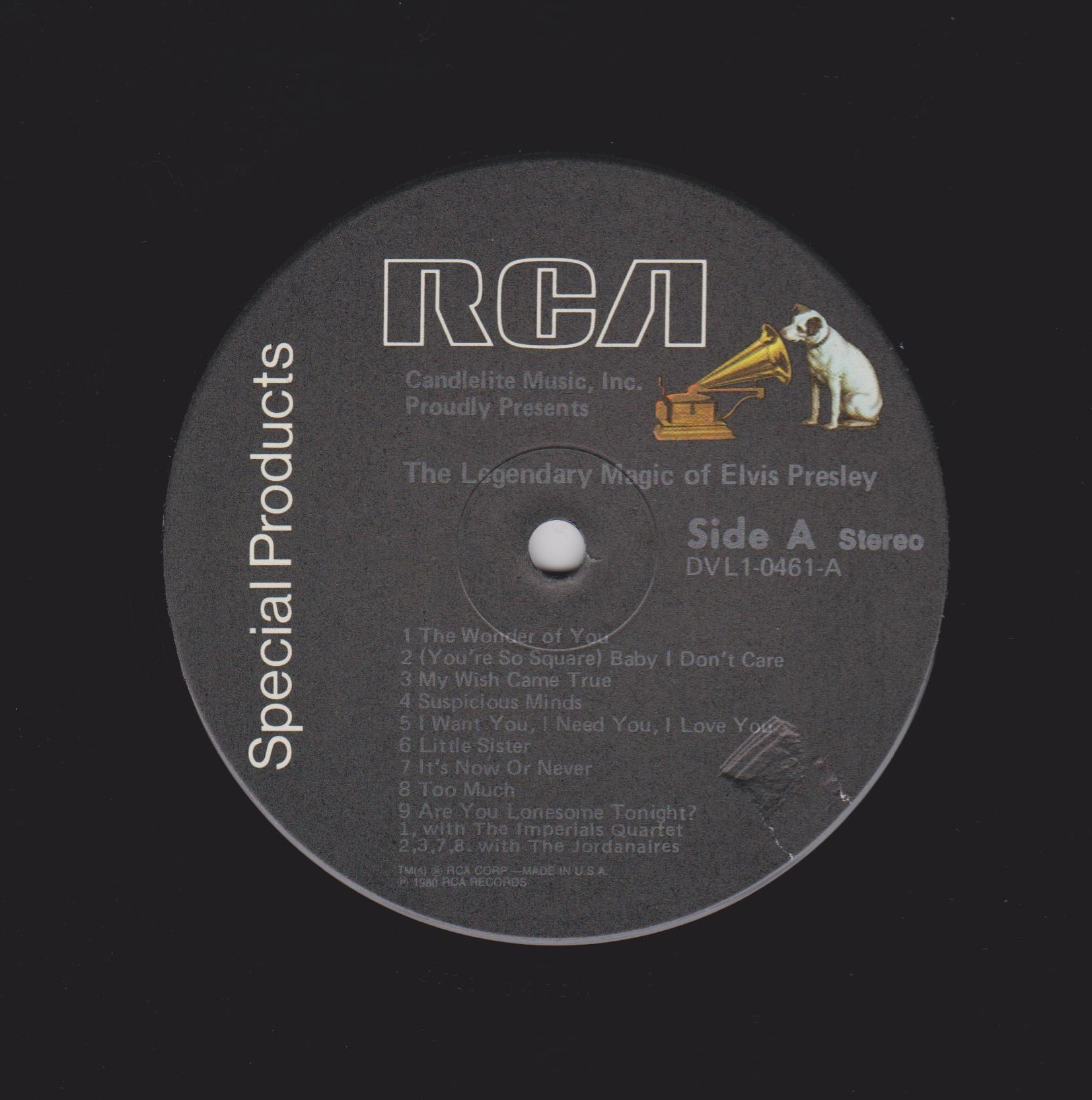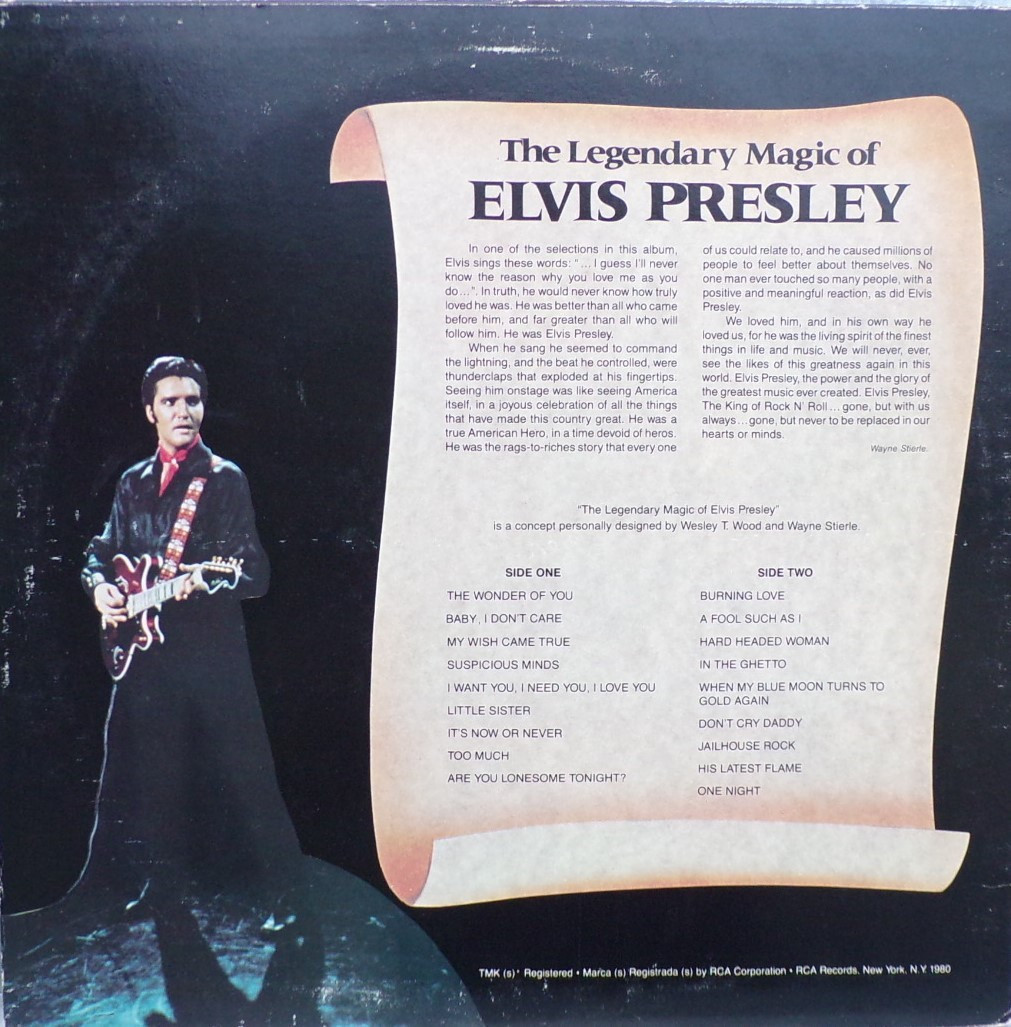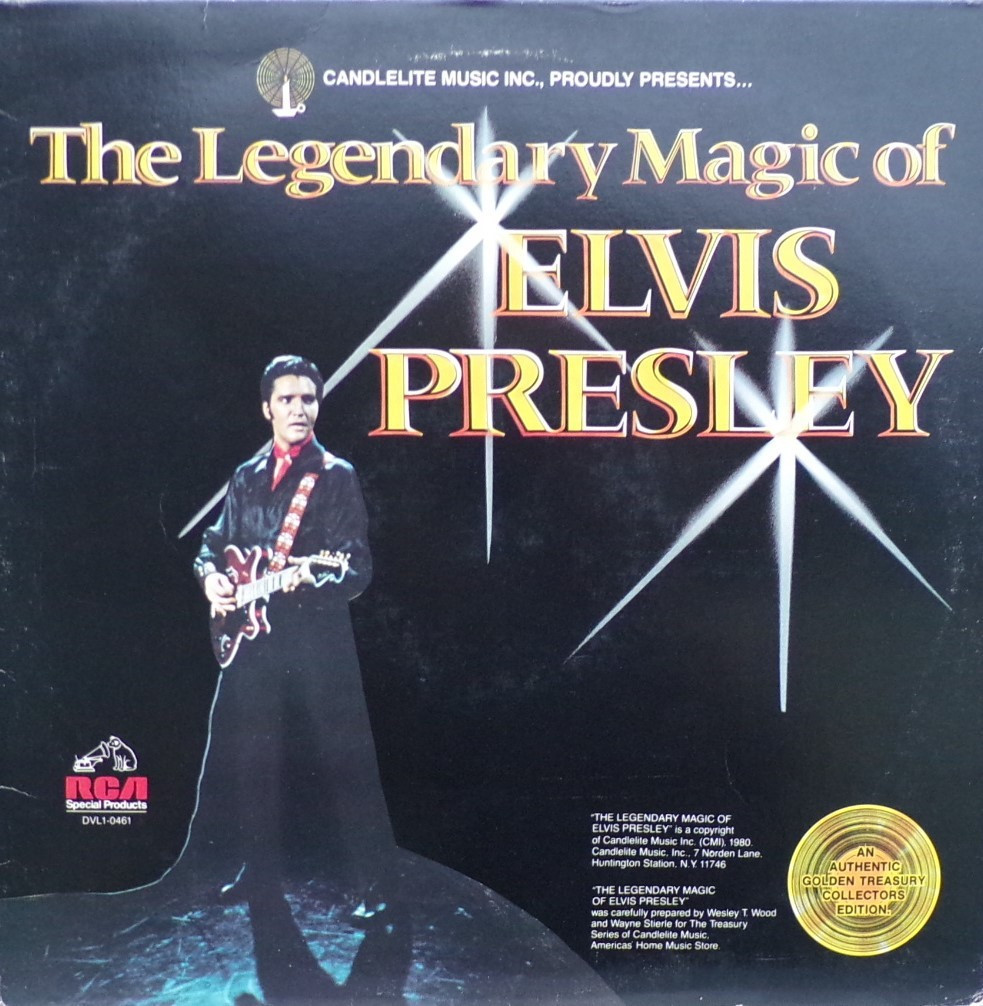 Details : 1980 Release
Front Cover : Photo of Elvis. Title across top. Catalogue number bottom left under RCA Logo in red.
Rear Cover : Song titles and text in scroll.
Label : Black dog near top. Flexible vinyl.
Side A : RCA logo at top.
Side B : RCA logo at top.
Pressing Plant : Indianapolis
Matrix Number Side A : dVL1 - 0461 - A1 B1 (Machine Stamped) G (Hand Etched)
Matrix Number Side B : dVL1 - 0461 - B1 A2 (Machine Stamped) G (Hand Etched)
*NOTE* Copyright text front cover bottom right with further text & gold disc with "An Authentic Golden Treasury Collections Edition".