If I Can Dream - Edge Of Reality
Catalogue Number : DRE - 11947
Year Release : 1997
Side A : If I Can Dream
Side B : Edge Of Reality
Brief History : Collectables is a budget record label founded in 1980 by Jerry Greene. This release is part of the collectables "Back To Back Hit Series". It was released by the Collectable Record Corporation.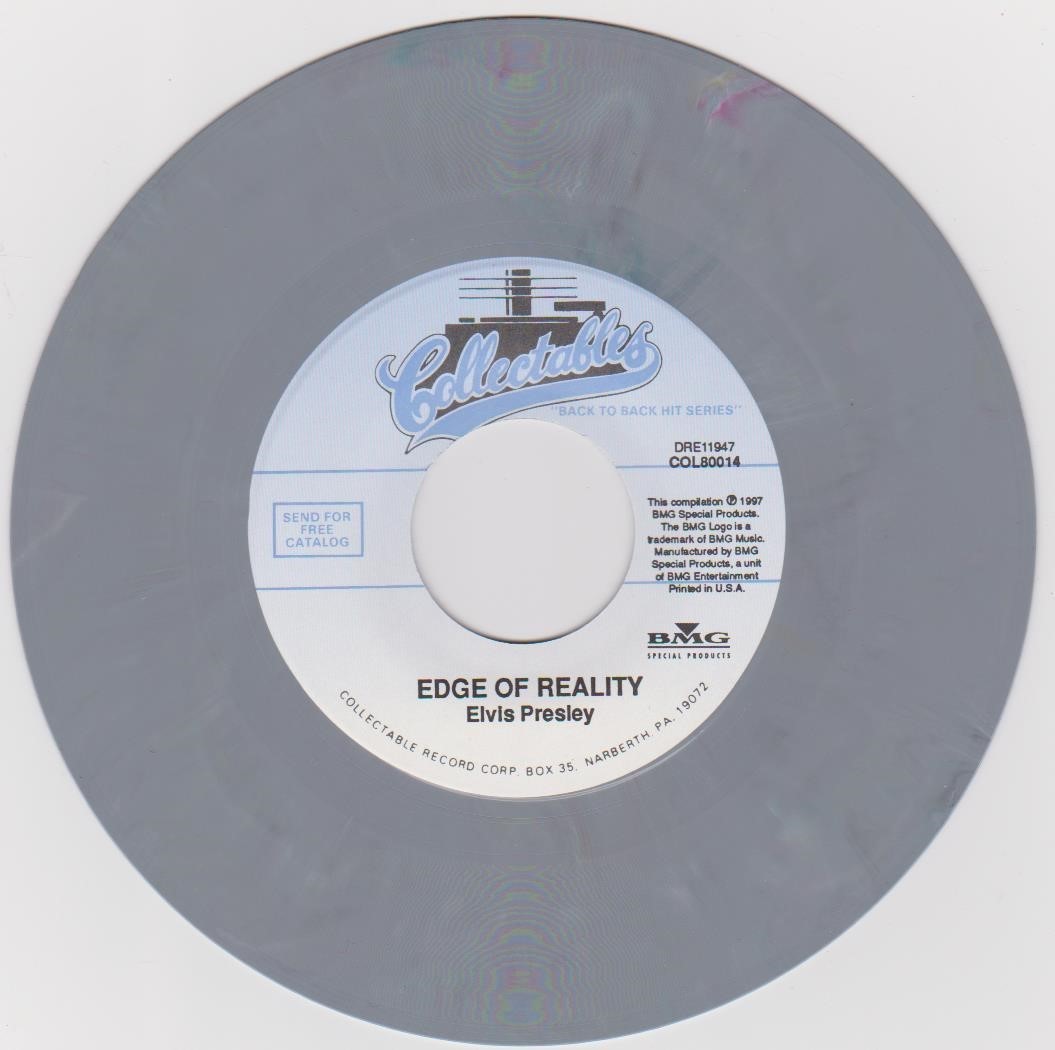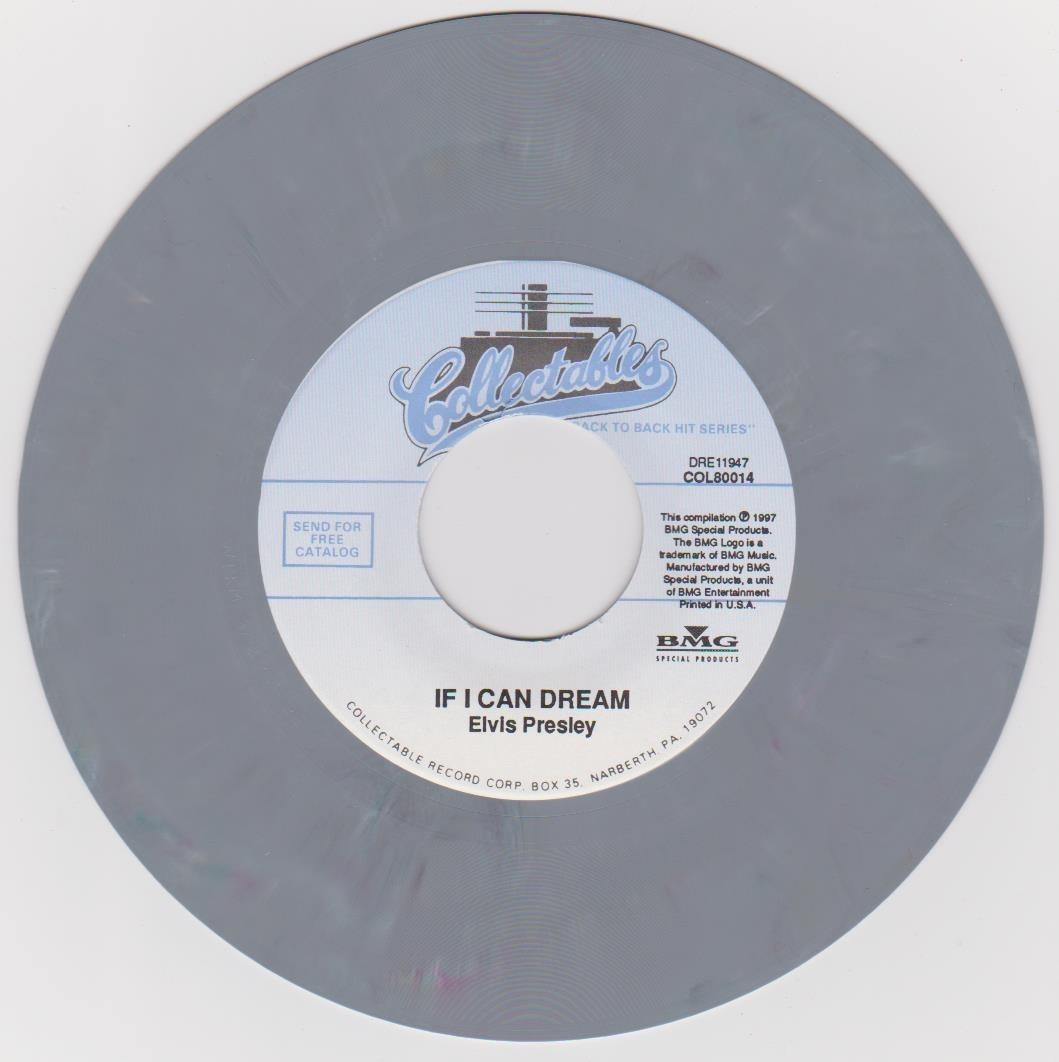 Details : Reissue with new catalogue number
No Picture Sleeve with this release. Generic Company Sleeve
Label : White
Pressing Plant : United Record Pressing LLC
Matrix Number Side 1 : WPKM - 8029 22 A1 (Hand Etched)
Matrix Number Side 2 : WPKM - 5769 21 (Machine Stamped)
*NOTE* The pressing plant confirmed by Customer Service @ oldies.com & Beth Proctor @ United Record Pressing LLC.