Album Title : Memories Of Elvis
Catalogue Number : DPL5 - 0347
Year Release : October 1978
Side A : One Broken Heart For Sale - Young And Beautiful - A Mess Of Blues - The Next Step Is Love - I Gotta Know - Love Letters
Side B : When My Blue Moon Turns To Gold Again - If Every Day Was Like Christmas - Steamroller Blues - Anyway You Want Me (That's How I Will Be) - (Such An) Easy Question - That's When Your Heartaches Begin
Side C : Kentucky Rain - Money Honey - My Way - Girls! Girls! Girls! - Lonely Man - U.S. Male
Side D : My Wish Came True - Kiss Me Quick - As Long As I Have You - Bossa Nova Baby - I Forgot To Remember To Forget - Such A Night
Side E : I Really Don't Want To Know - Doncha' Think It's Time - His Hand In Mine - That's All Right - Medley: - Nothingville - Dialogue / Big Boss Man / Guitar Man / Little Egypt / Trouble / Guitar Man - (You're So Square) Baby I Don't Care
Side F : Playing For Keeps - King Of The Whole Wide World - Don't Ask Me Why - Flaming Star - I'm Left, You're Right, She's Gone - What'd I Say
Side G : There Goes My Everything - Patch It Up - Reconsider Baby - Good Rockin' Tonight - You Gave Me A Mountain - Rock-A-Hula Baby
Side H : Mean Woman Blues - It Hurts Me - Fever - I Want To Be Free - Viva Las Vegas - Old Shep
Side I : Anything That's Part Of You - My Baby Left Me - Wild In The Country - Memphis Tennessee - Don't Leave Me Now - I Feel So Bad
Side J : Separate Ways - Polk Salad Annie - Fame And Fortune - Trying To Get To You - I've Lost You - King Creole
Brief History :

Memories Of Elvis was only sold through Direct Mail Order and Magazine ads! This 5 LP box set was only available for a short time and then it was deleted.
This is another landmark release because it is only the second time RCA had allowed another company to produce and market an Elvis Presley record.
This box set was issued in October, 1978 for that years Promotion. On this Candlelite Box Set the 5 LP's are in an inner box. On the side of the inner box is a list of all 60 songs on these 5 LP's along with a short story about how Elvis Presley happened to record each song.
Details :
Front Cover : Photo of Elvis. Title across top. Catalogue number top right.
Rear Cover : Blank.
Label : Black dog near top.
Side A through to Side J RCA logo at top.
Pressing Plant : Unknown
Matrix Number Side A : DML5 - 0347 - A
Matrix Number Side B : DML5 - 0347 - B
Matrix Number Side C : DML5 - 0347 - C
Matrix Number Side D : DML5 - 0347 - D
Matrix Number Side E : DML5 - 0347 - E
Matrix Number Side F : DML5 - 0347 - F
Matrix Number Side G : DML5 - 0347 - G
Matrix Number Side H : DML5 - 0347 - H
Matrix Number Side I : DML5 - 0347 - I
Matrix Number Side J : DML5 - 0347 - J
*NOTE* This copy is sealed. Details are from boxes already seen open. The inside of the box slips out from the outer box. The inner box when slipped out reveals one side with all the song titles with the album title & copyright information to the bottom left. The other side is blank. "Special Products" on side to left of each label. The pressing plant is unknown.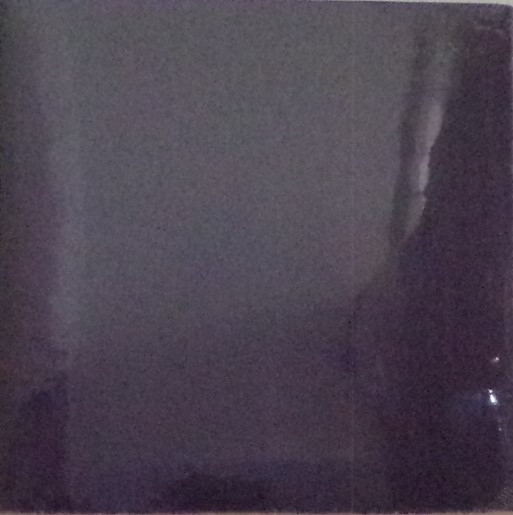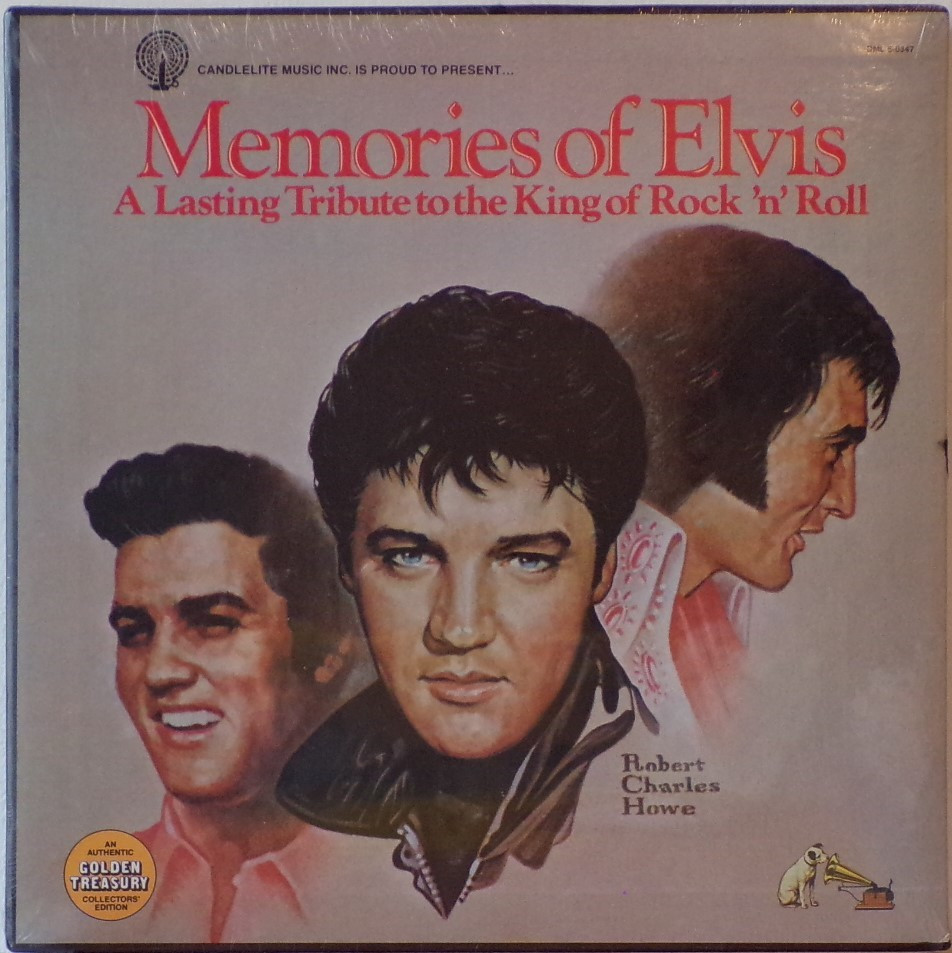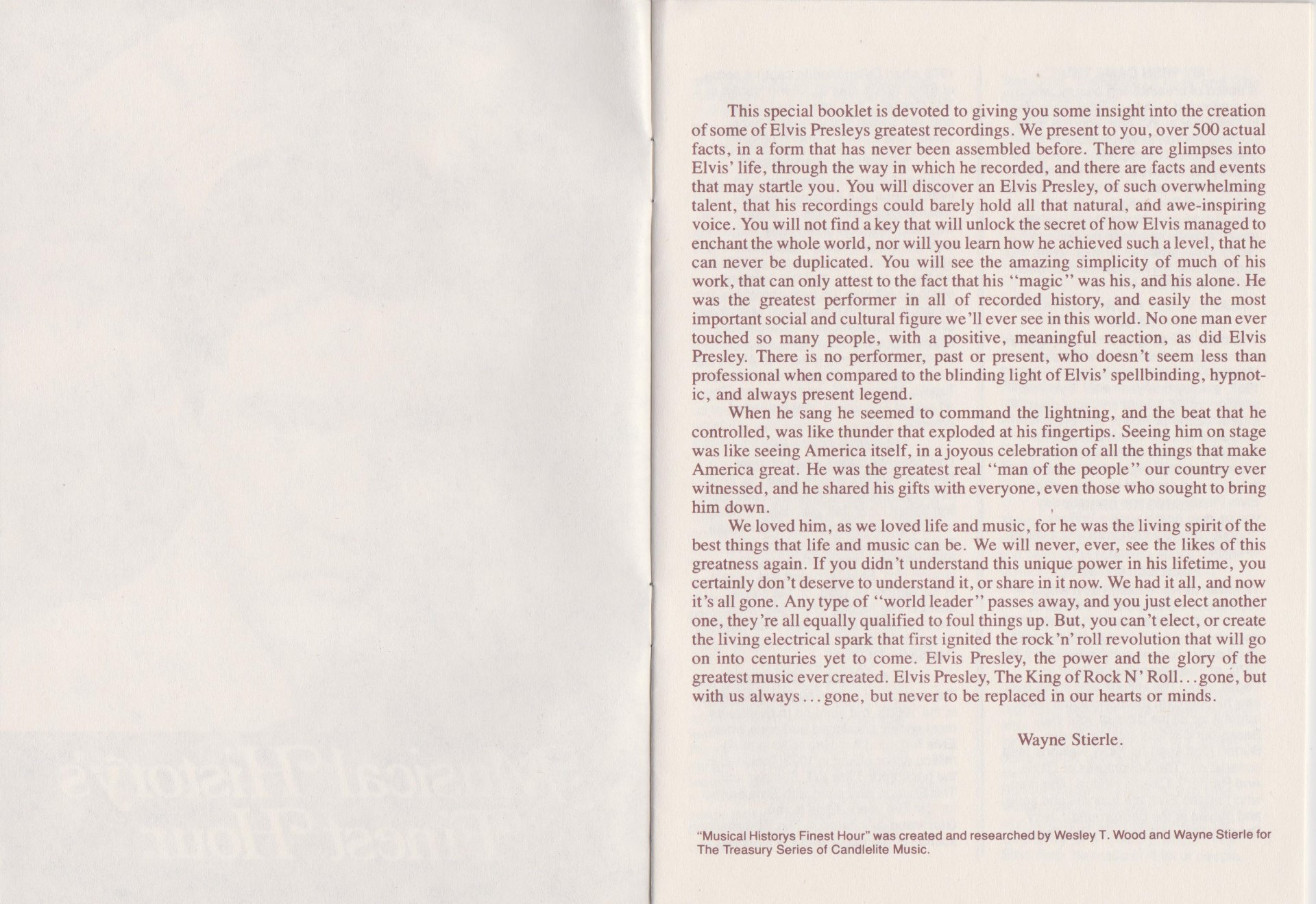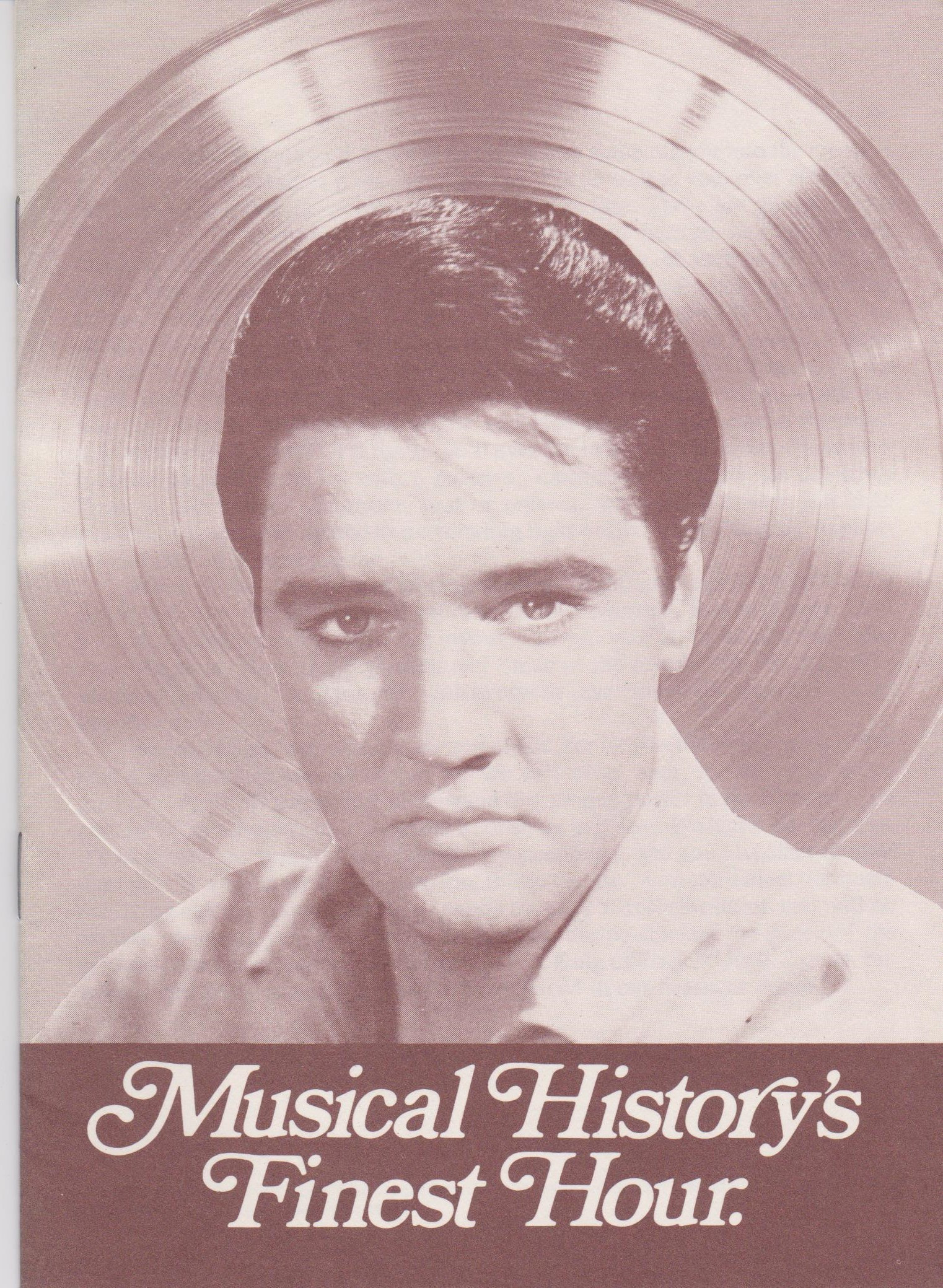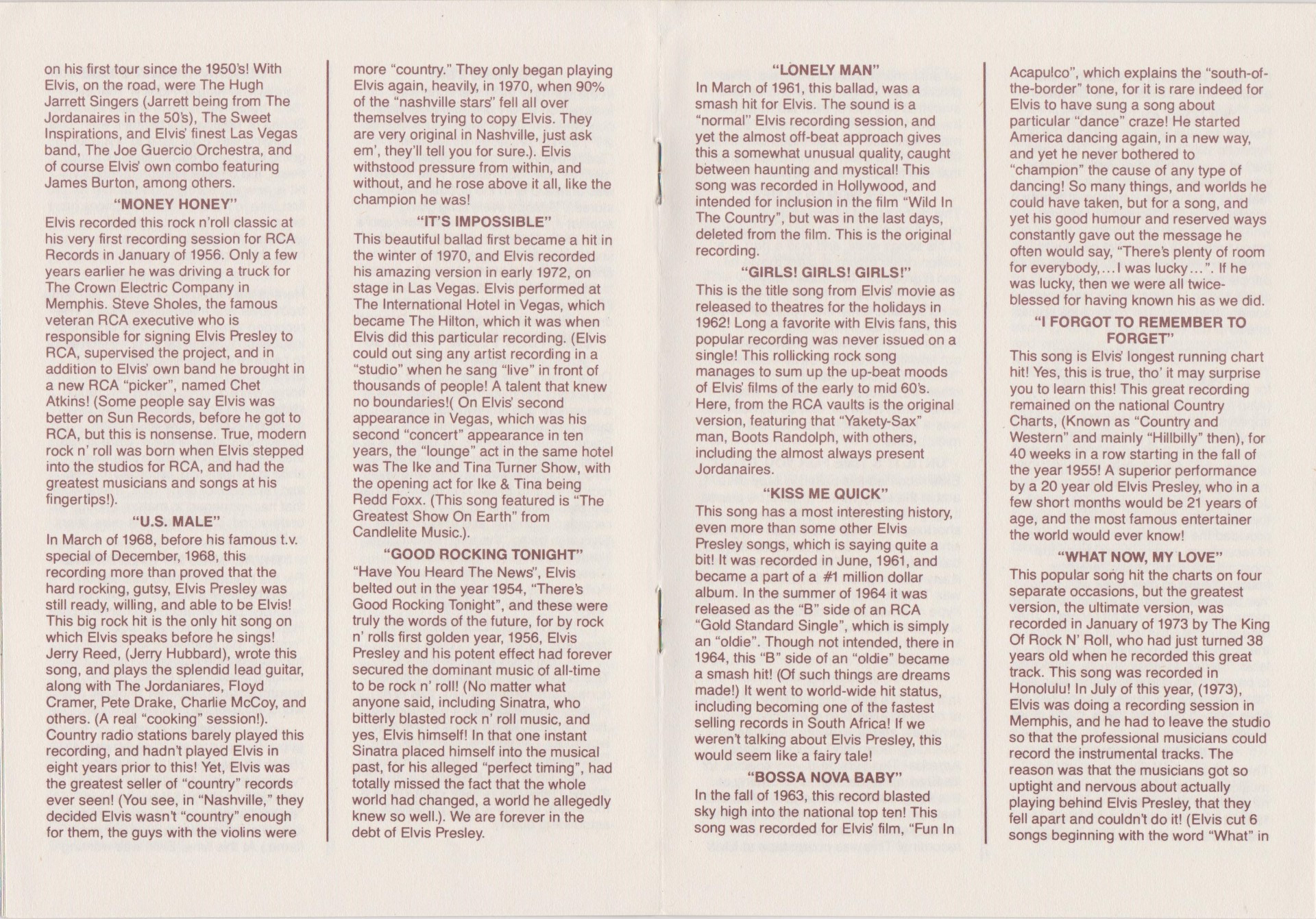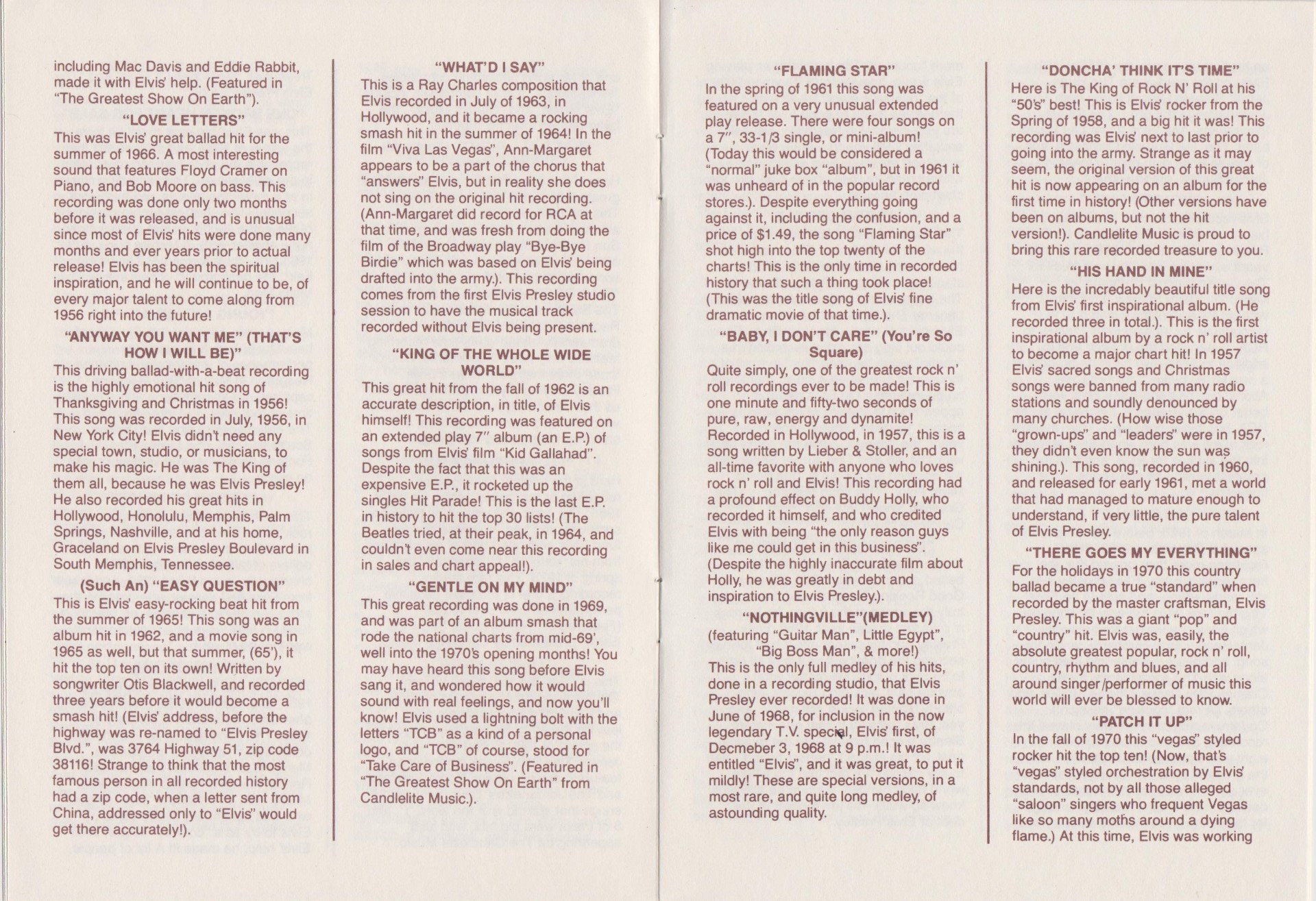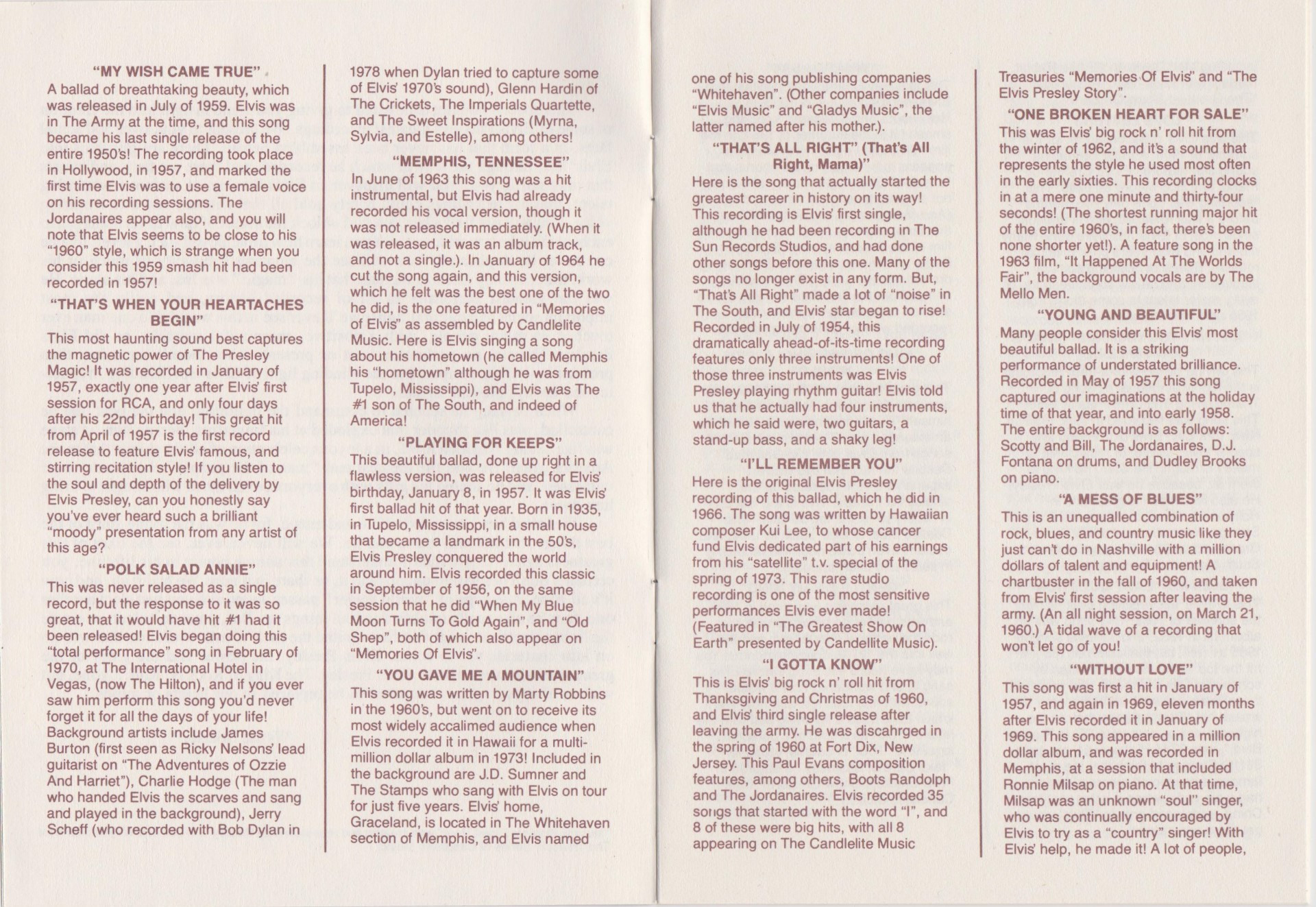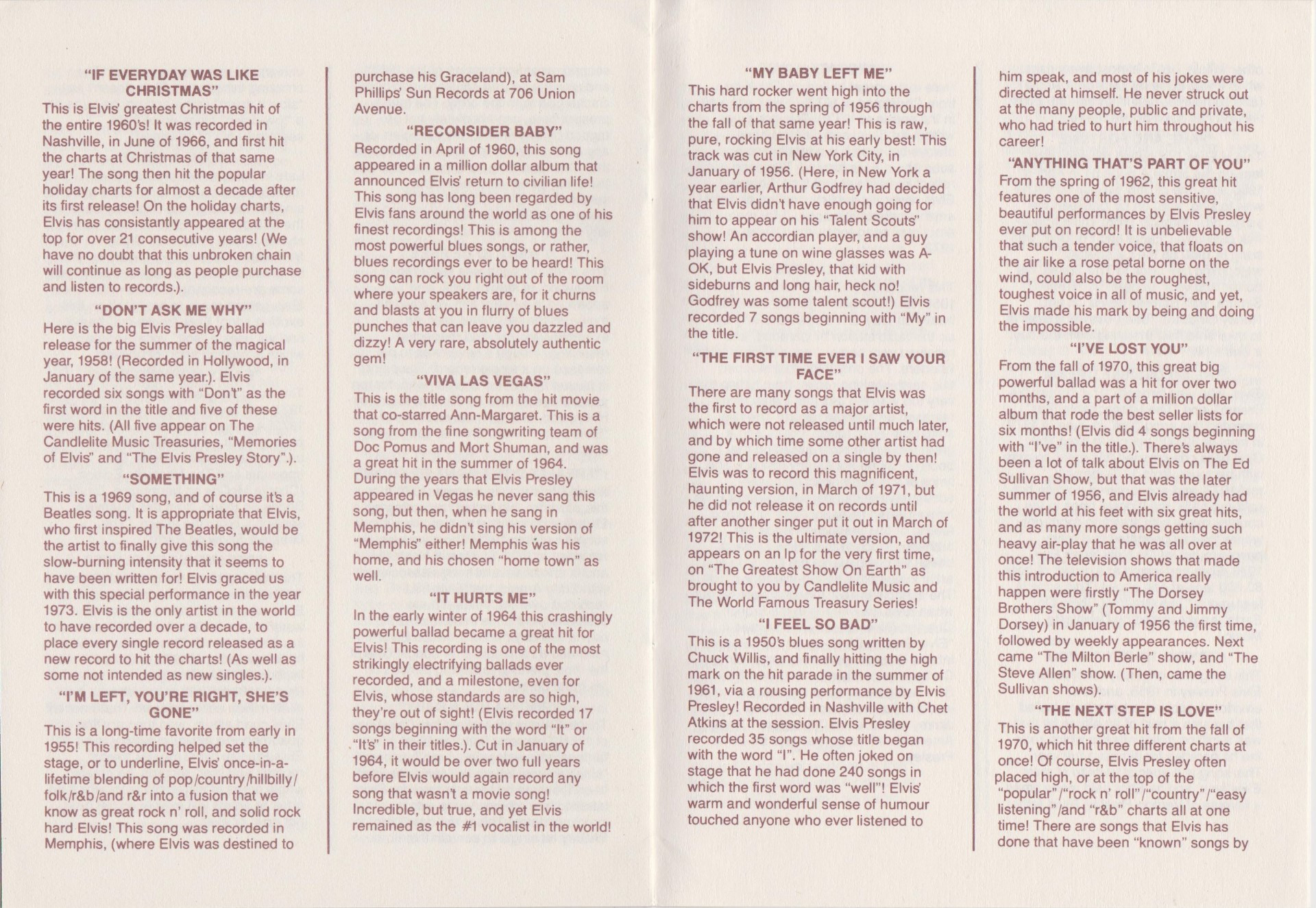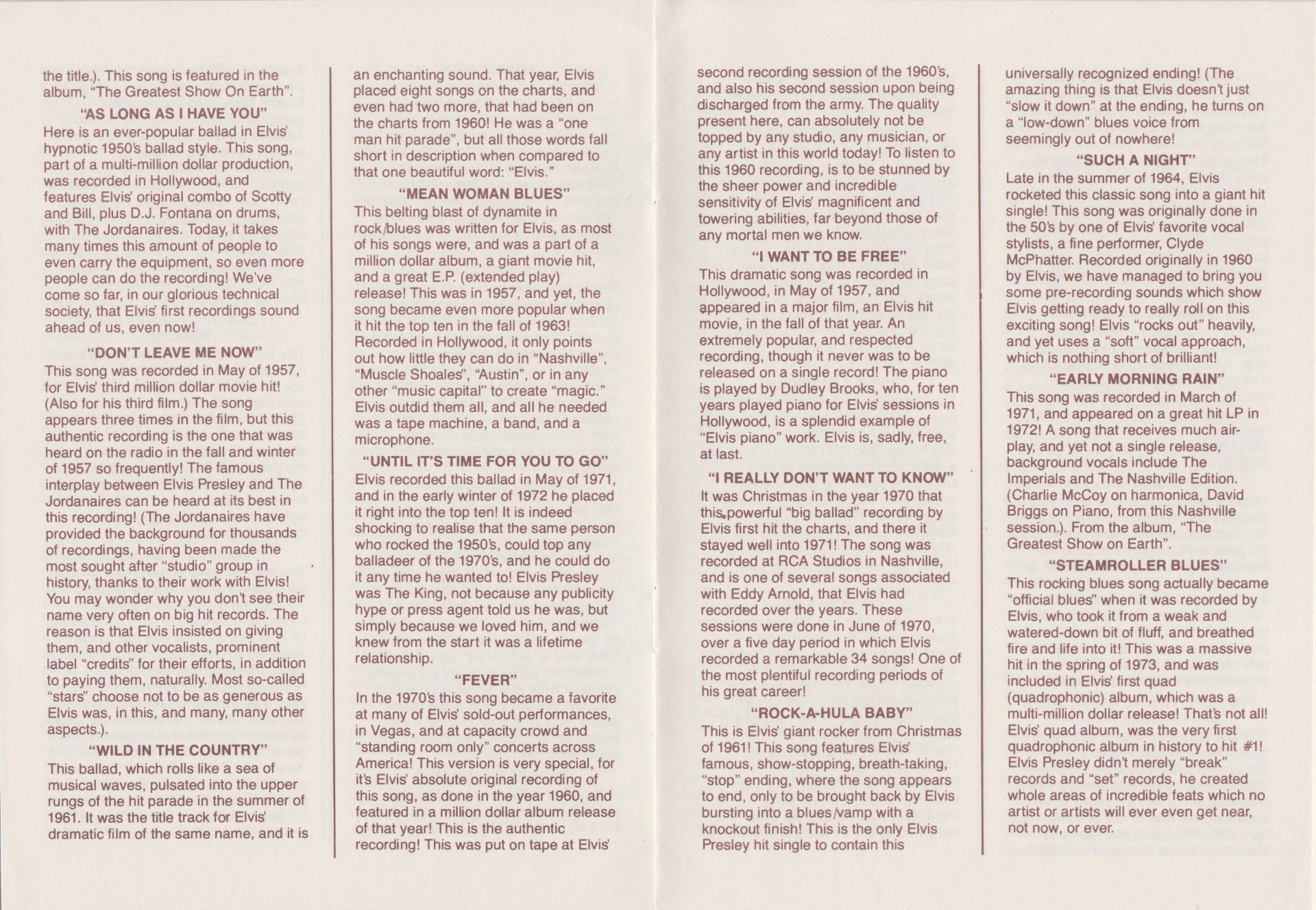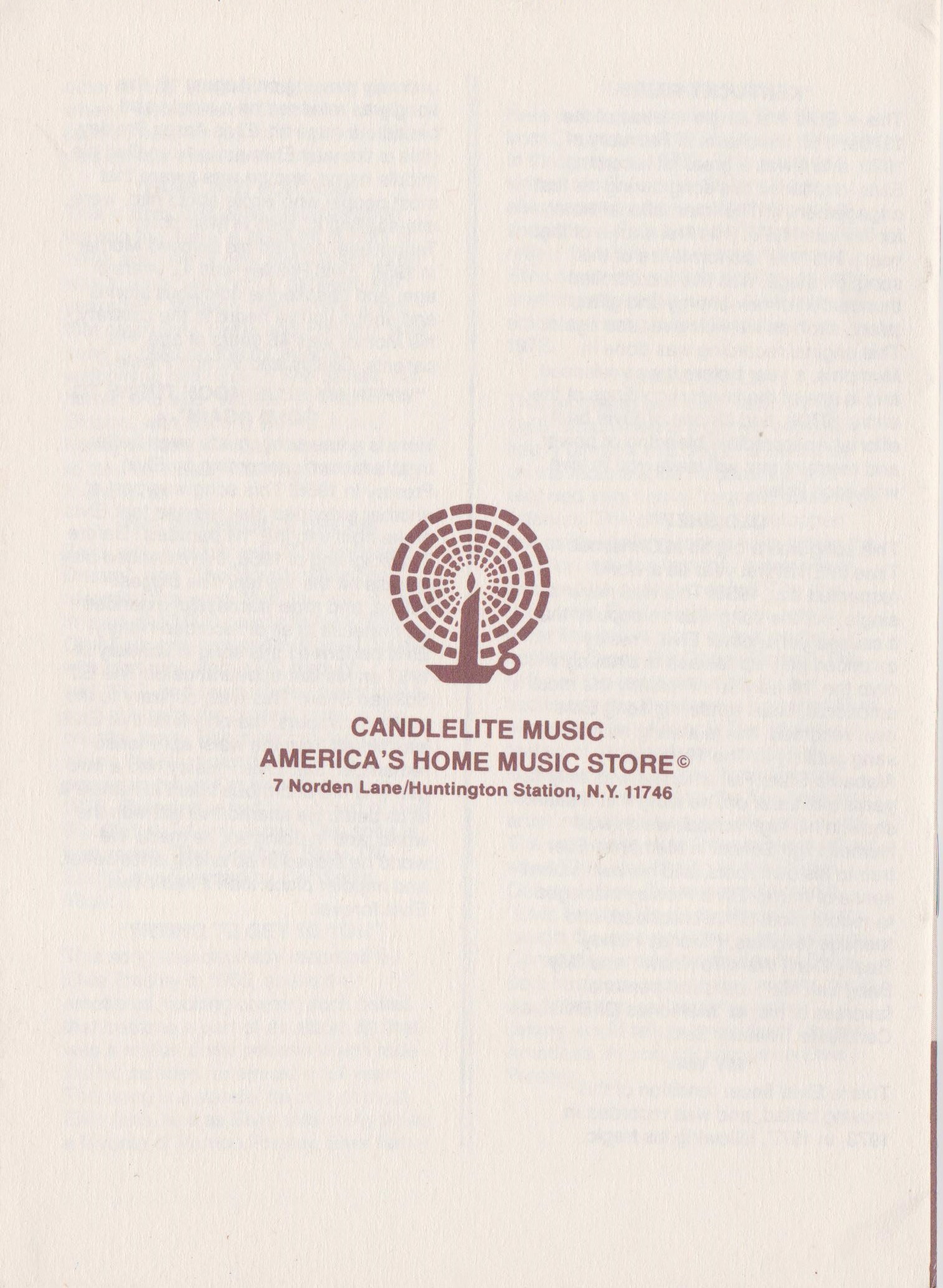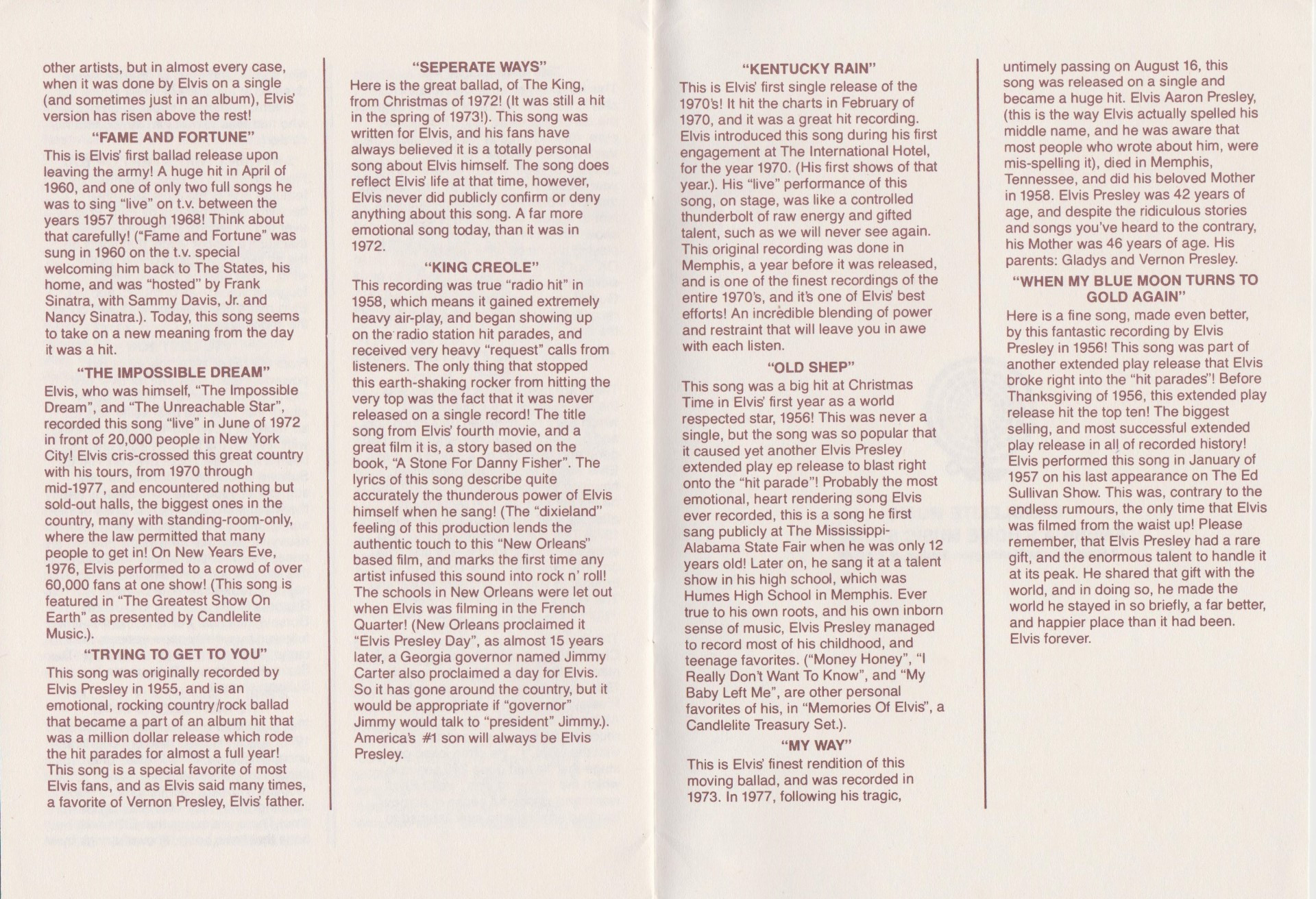 *NOTE* The above booklet is associated with this sealed release. Information from Eric Vandermeersch.