Album Title : Elvis Country
Catalogue Number : DPL1 - 0647
Year Release : 1984
Side A : Are You Lonesome Tonight - Suspicion - Your Cheatin' Heart - Blue Moon Of Kentucky - Don't - I Forgot To Remember To Forget - Help Me Make It Through The Night
Side B : Kentucky Rain - I Really Don't Want To Know - Hurt - There's A Honky Tonk Angel (Who Will Take Me Back In) - Always On My Mind - Green, Green Grass Of Home
Brief History : 13 track compilation from 1984. This is a different release than the 1970's release with the same title. It was only sold by the ERA record company in conjunction with RCA records, as part of their 1984 spring promotion. This LP was only available for approximately one month in a few selected record stores and then deleted.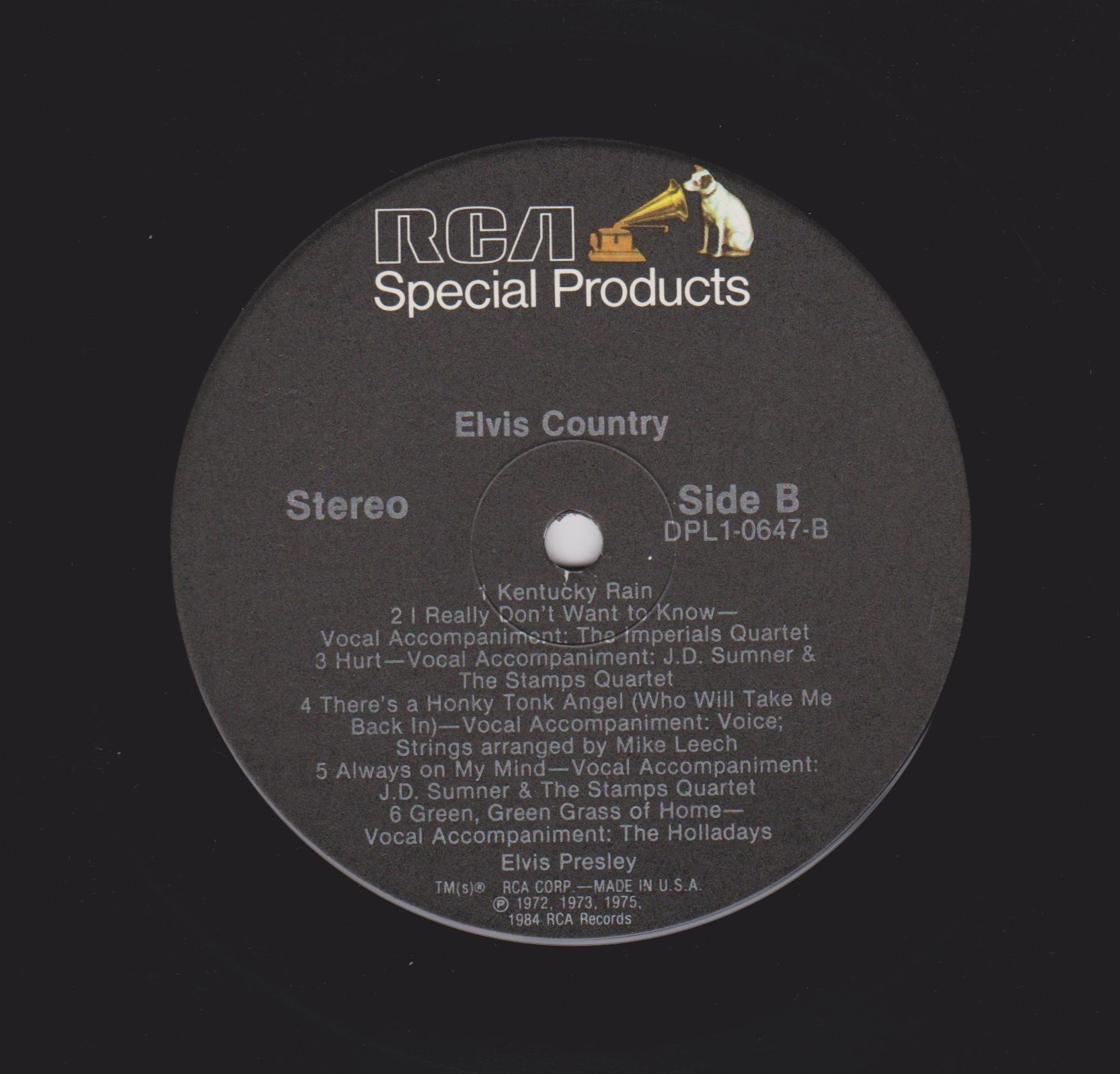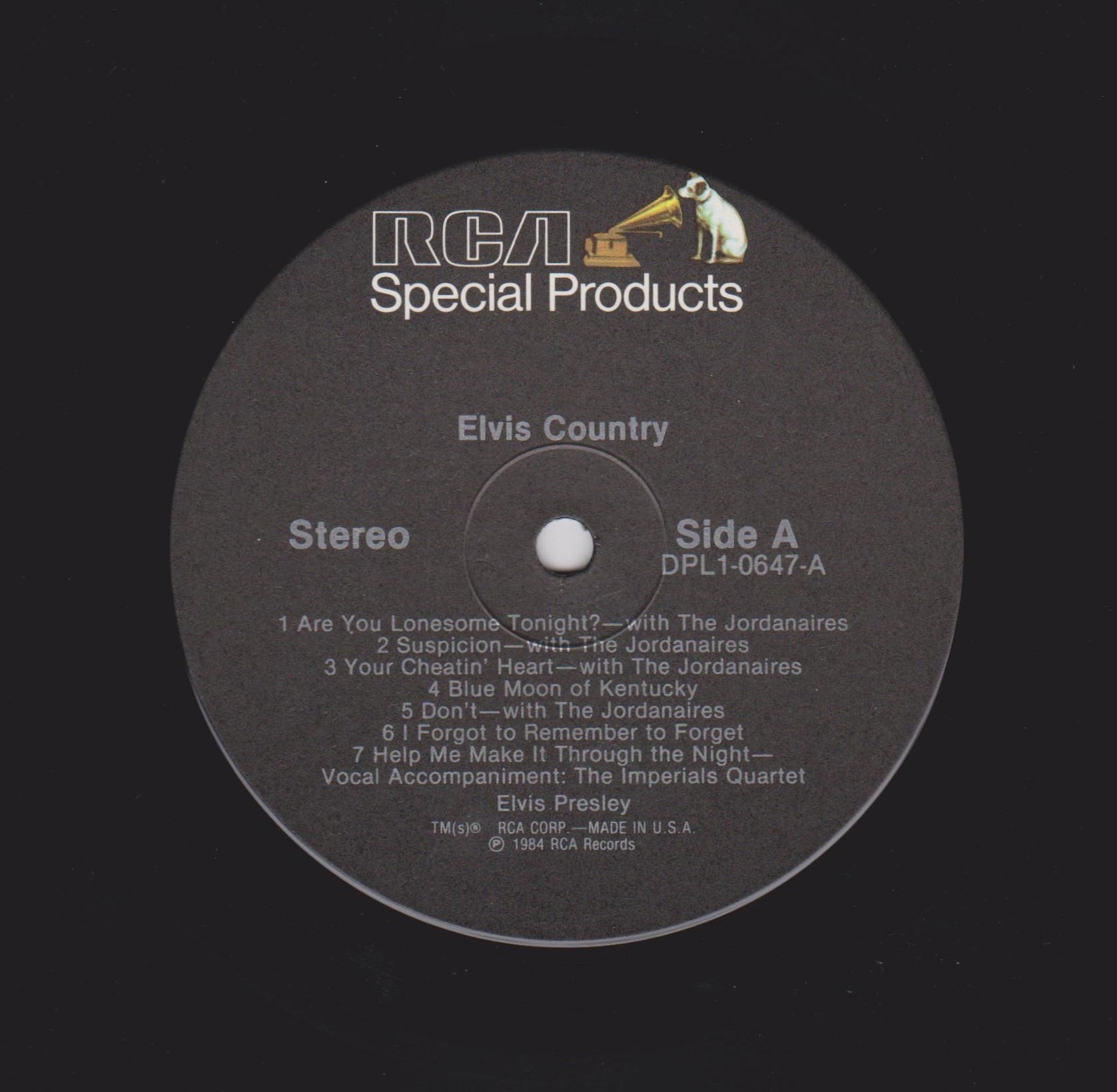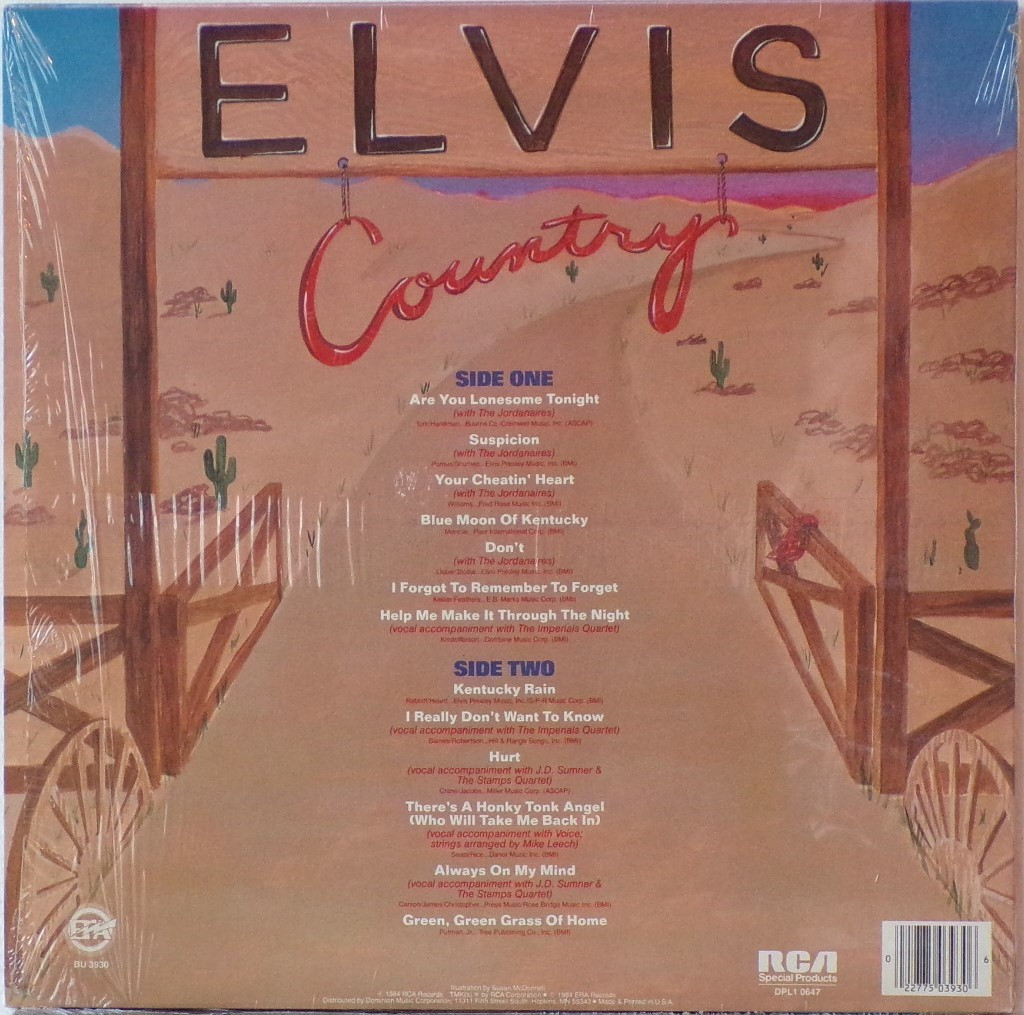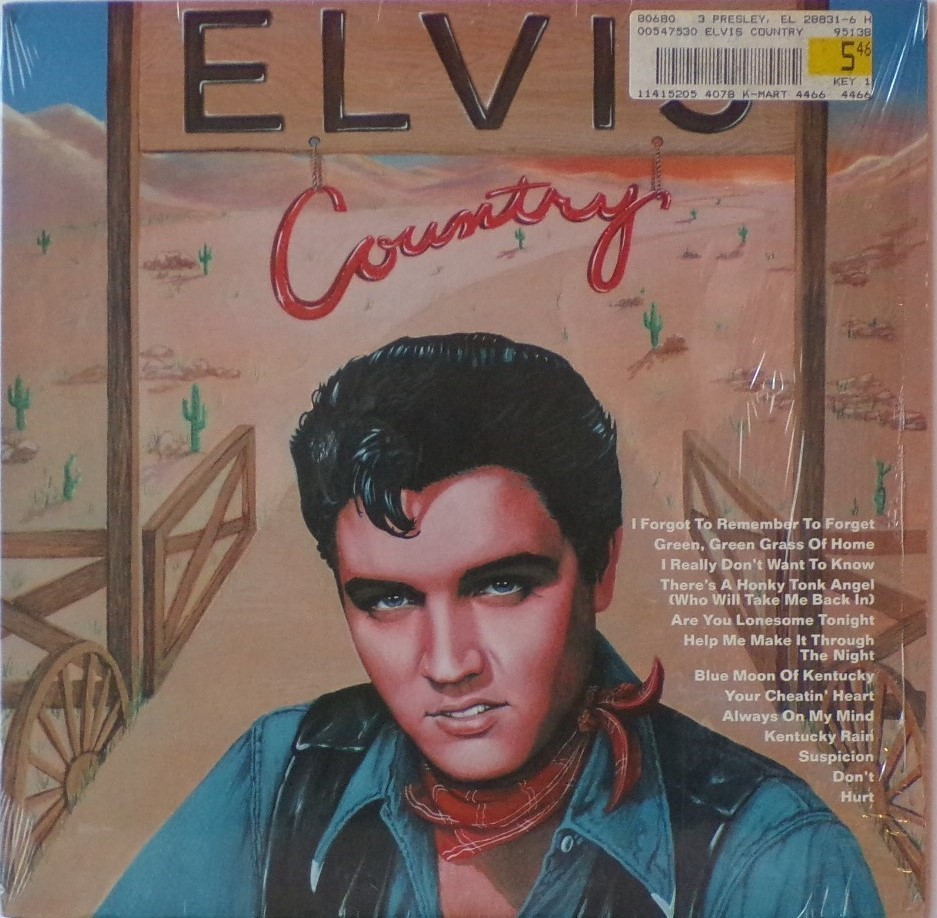 Details : 1984 Release
Front Cover : Photo of Elvis. Title top centre.
Rear Cover : All text back. Title top centre. Catalogue number bottom right. Printed in U.S.A. bottom.
Label : Black dog near top. Flexible vinyl.
Side A : Special Products top of label.
Side B : Special Products top of label.
Pressing Plant : Indianapolis
Matrix Number Side A : dPL1 - 0647 - A1 A1 (Machine Stamped) F (Hand Etched)
Matrix Number Side B : dPL1 - 0647 - B1 A (Machine Stamped) A (Hand Etched)
*NOTE* Rear cover "ERA" logo bottom left with code underneath "BU3930".