Old Shep - You'll Never Walk Alone
Catalogue Number : DPE1 - 1018
Year Release : December 1986
Side A : Old Shep
Side B : You'll Never Walk Alone
Brief History : Collectables is a budget record label founded in 1980 by Jerry Greene. This release is part of the collectables "Back To Back Hit Series". It was released by the Collectable Record Corporation. This is a first time release for this 45 though both songs were released previously.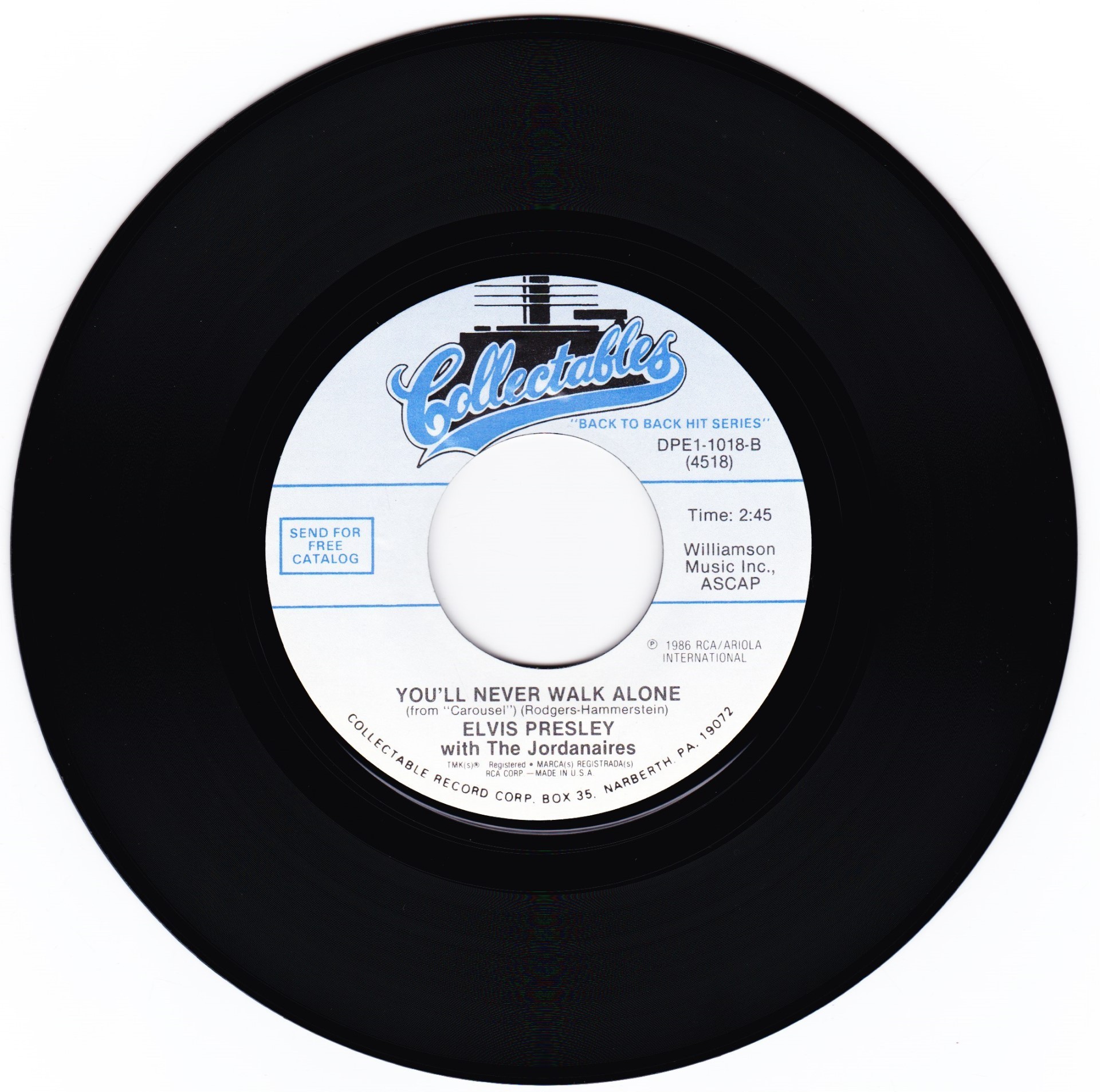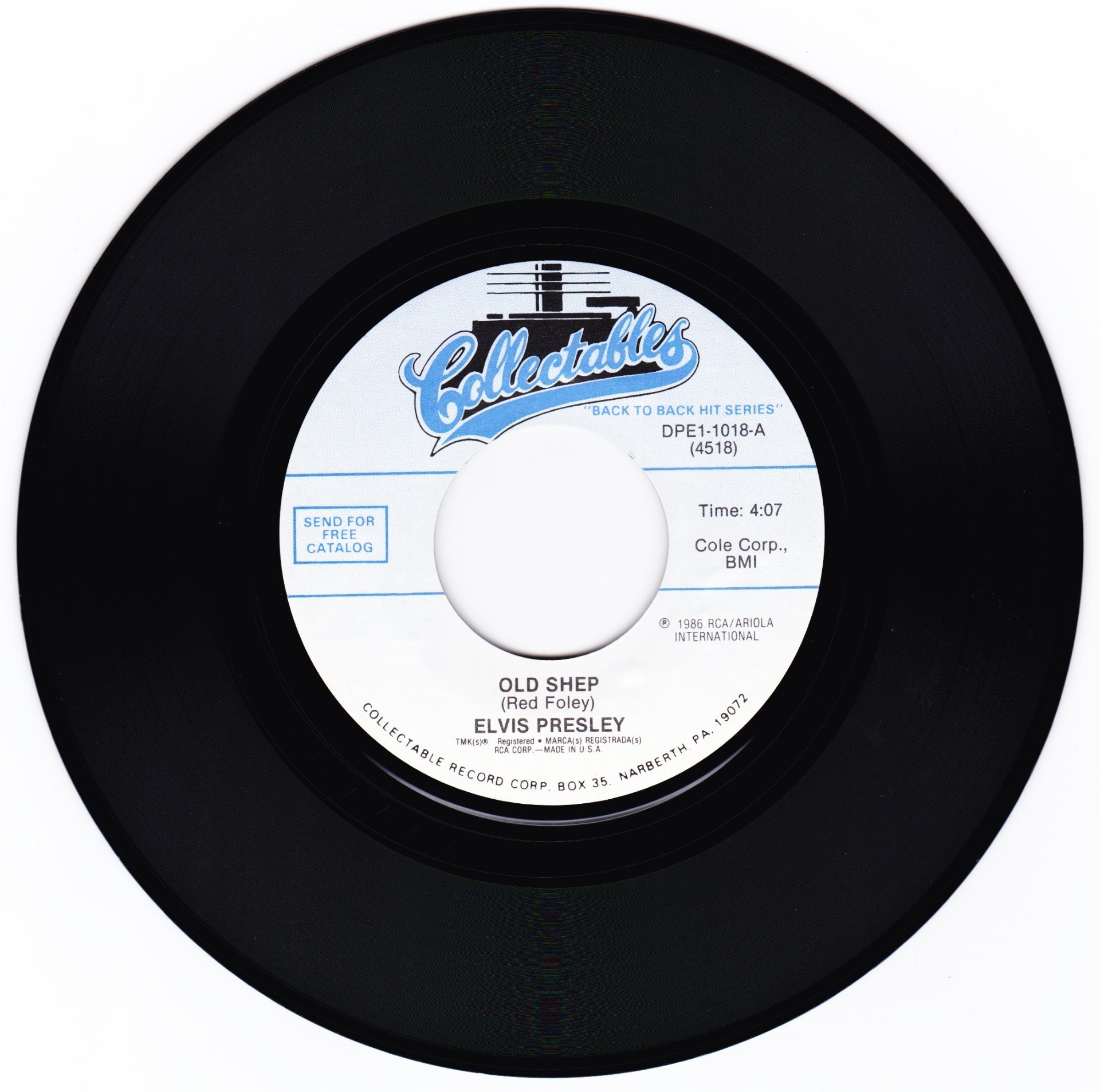 Details :
No Picture Sleeve with this release. Generic Company Sleeve
Label : White
Pressing Plant : Indianapolis
Matrix Number Side 1 : DPE1 - 1018 A 1 (Hand Etched) A1 (Machine Stamped)
Matrix Number Side 2 : DPE1 - 1018 B 2 GA (Hand Etched) A1 (Machine Stamped)
*NOTE*