Album Title : Elvis Sings Flaming Star
Catalogue Number : CAS - 2304
Year Release : April 1969
Side 1 : Flaming Star - Wonderful World - Night Life - All I Needed Was The Rain - Too Much Monkey Business
Side 2 : Yellow Rose Of Texas / The Eyes Of Texas - She's A Machine - Do The Vega - Tiger Man
Brief History :
This release on the Camden label of the "Singer" album came the following year. Due to the success of this album in making the charts upon reissue, RCA elected to continue with Presley product on the budget Camden label through 1972, LPs containing less than the standard running time, with unused soundtrack recordings and reshuffled previously released items. It was reissued again in 1975 by Pickwick Records, on the Pickwick label.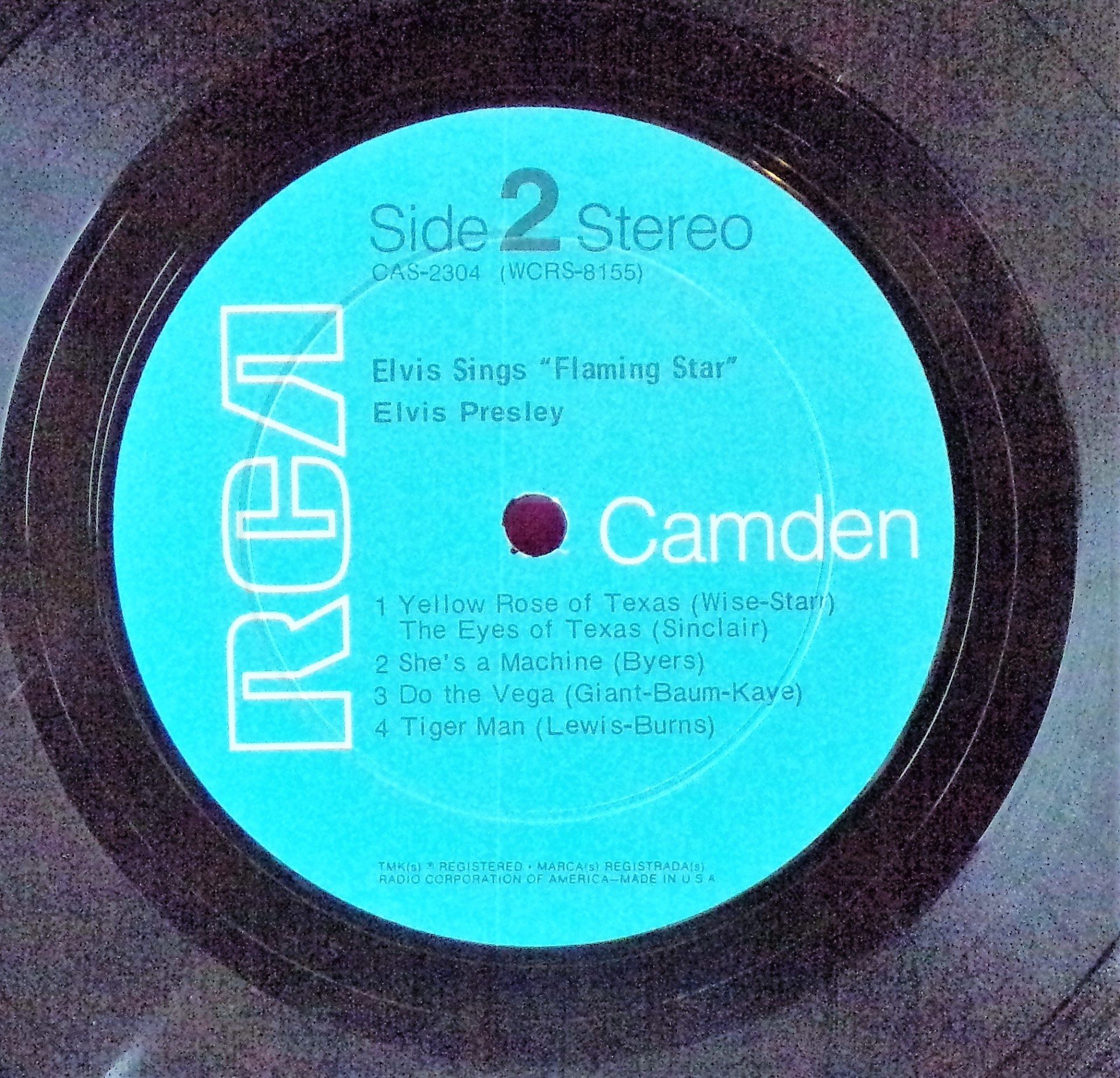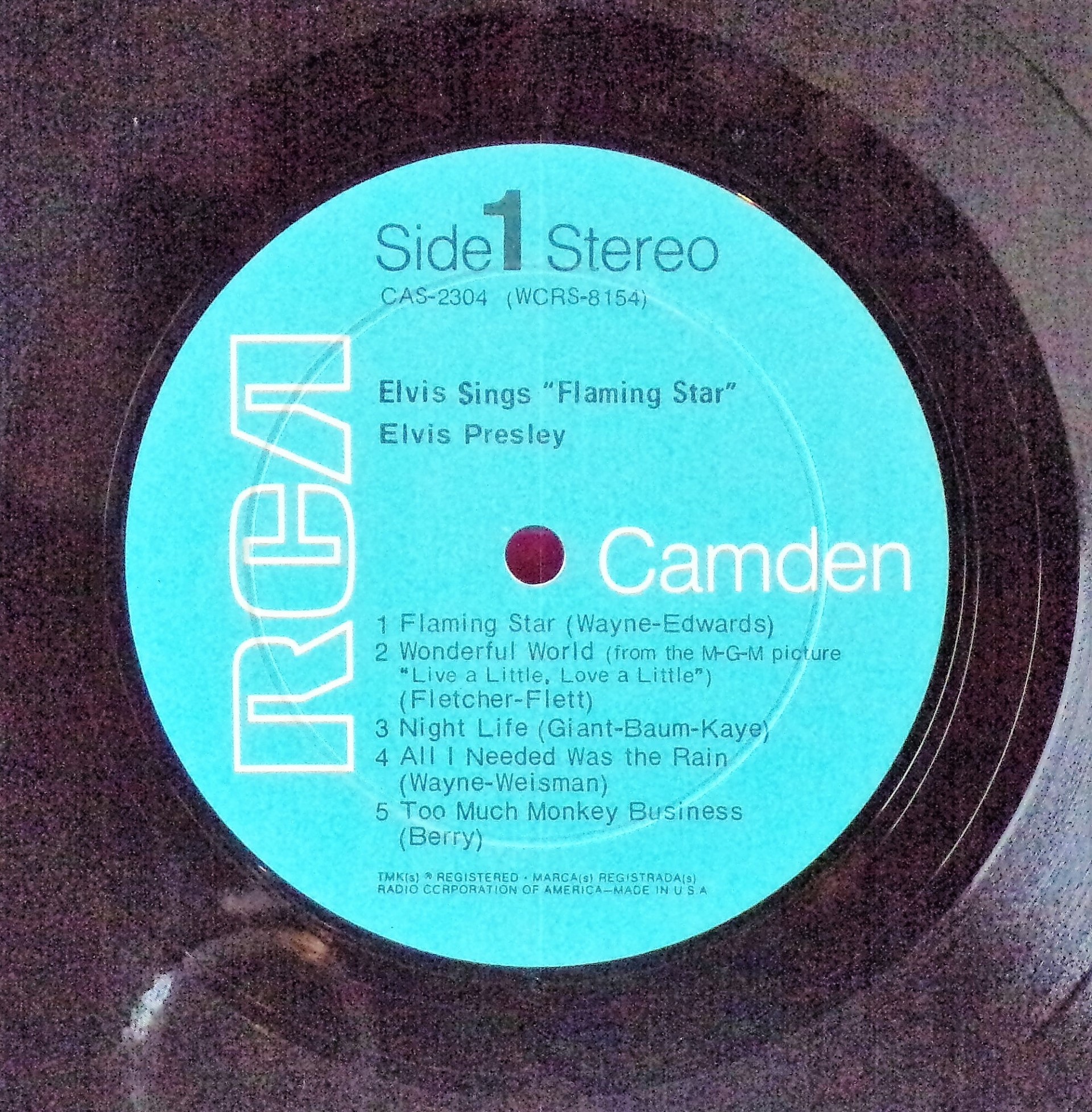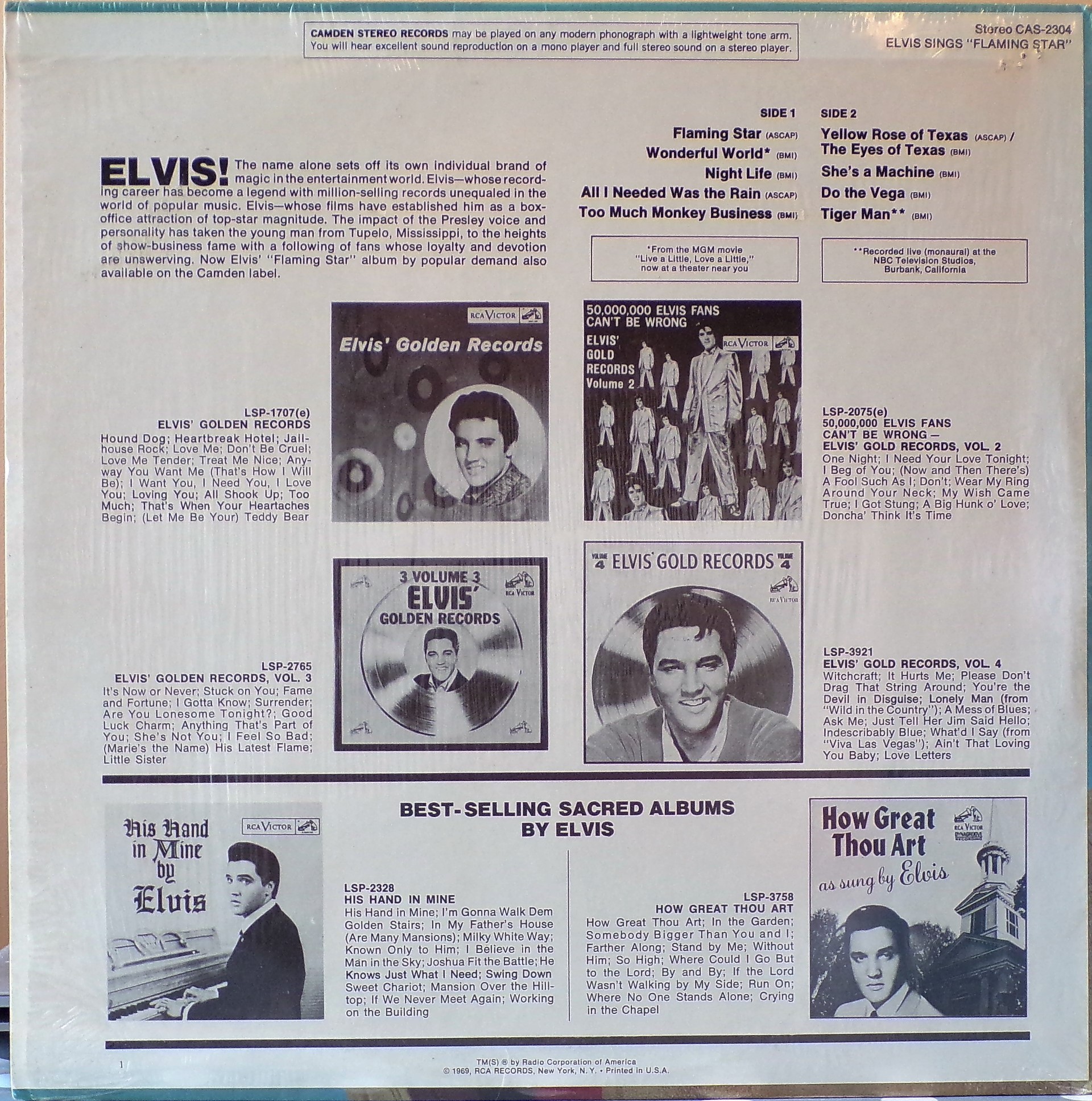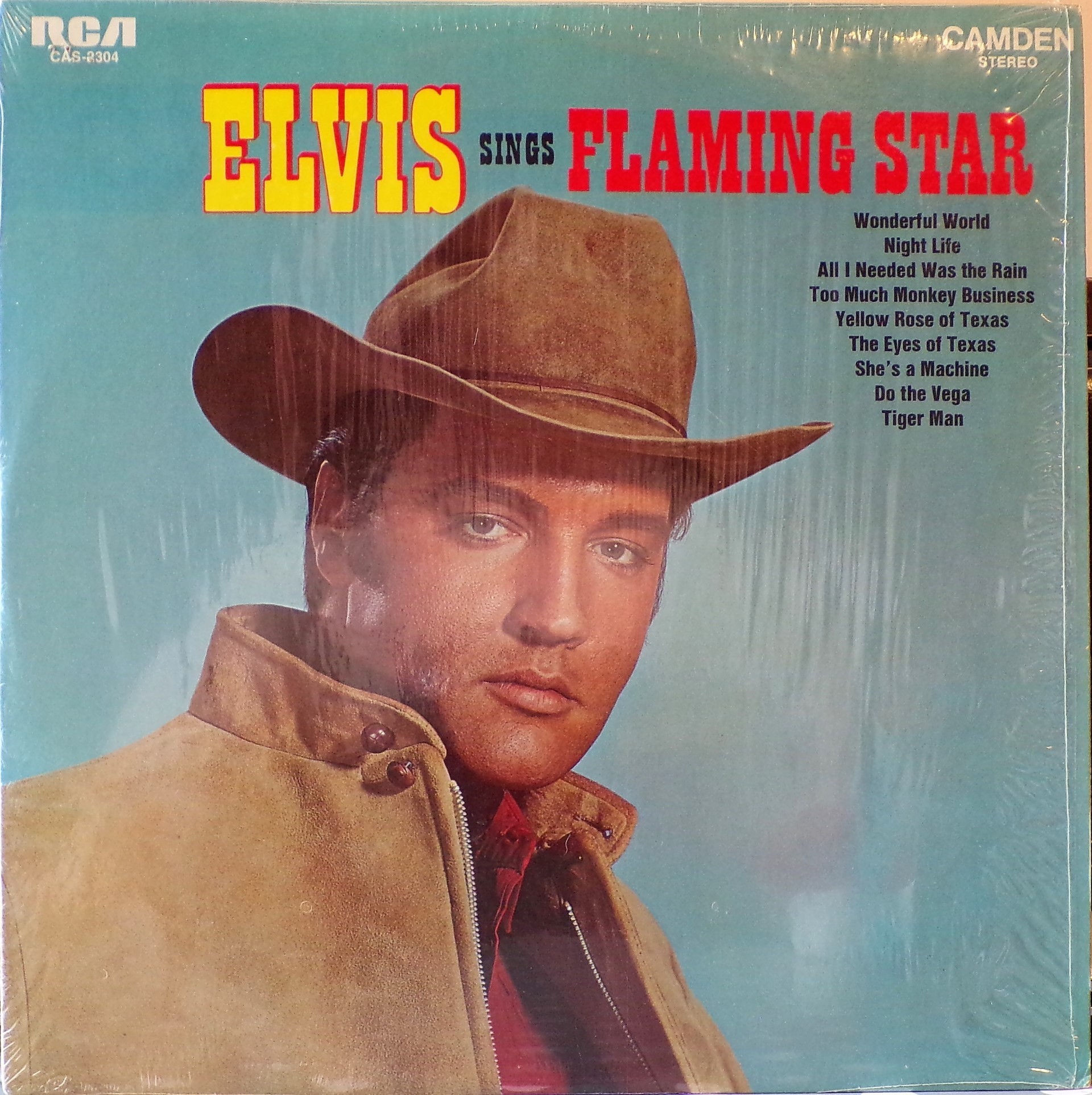 Details :
Front Cover : Photo of Elvis. Title on top. Catalogue number top left. Camden top right.
​​Rear Cover : Advert for 6 Elvis LP's. Catalogue number top right. Printed in U.S.A. bottom centre. Number "1" bottom left.
Label : Blue. Rigid vinyl.
Side 1 : Stereo at top.
Side 2 : ​Stereo at top.
​Pressing Plant : Rockaway
​​Matrix Number Side 1 : WCRS - 8154 - 4S (Machine Stamped) A3D (Hand Etched)
Matrix Number Side 2 : WCRS - 8155 - 2S (Machine Stamped) E1B (Hand Etched)
*NOTE* Reissue on the Camden label.