Album Title : Elvis' Christmas Album
Catalogue Number : CAS - 2428
Year Release : December 1986
Side 1 : Blue Christmas - Silent Night - White Christmas - Santa Claus Is Back In Town - I'll Be Home For Christmas
Side 2 : If Every Day Was Like Christmas - Here Comes Santa Claus (Right Down Santa Claus Lane) - O' Little Town Of Bethlehem - Santa Bring My Baby Back (To Me) - Mama Liked The Roses
Brief History :
This was an RCA special products release and made for and distributed by the Special Music Company. The songs are the same as the Camden & Pickwick releases. This album was only available during the 1986 Christmas season and then deleted. It was released with the old blue Camden label.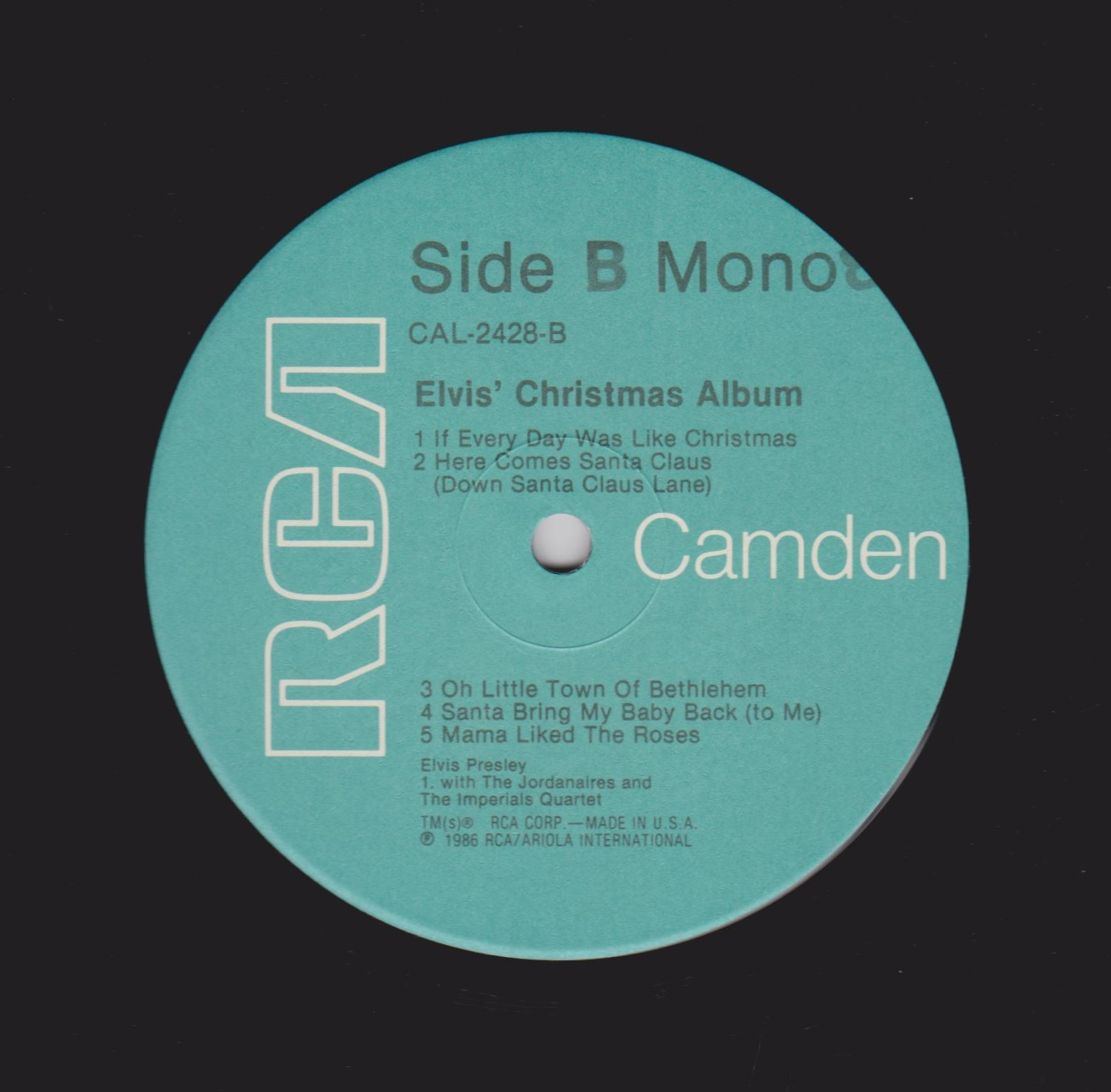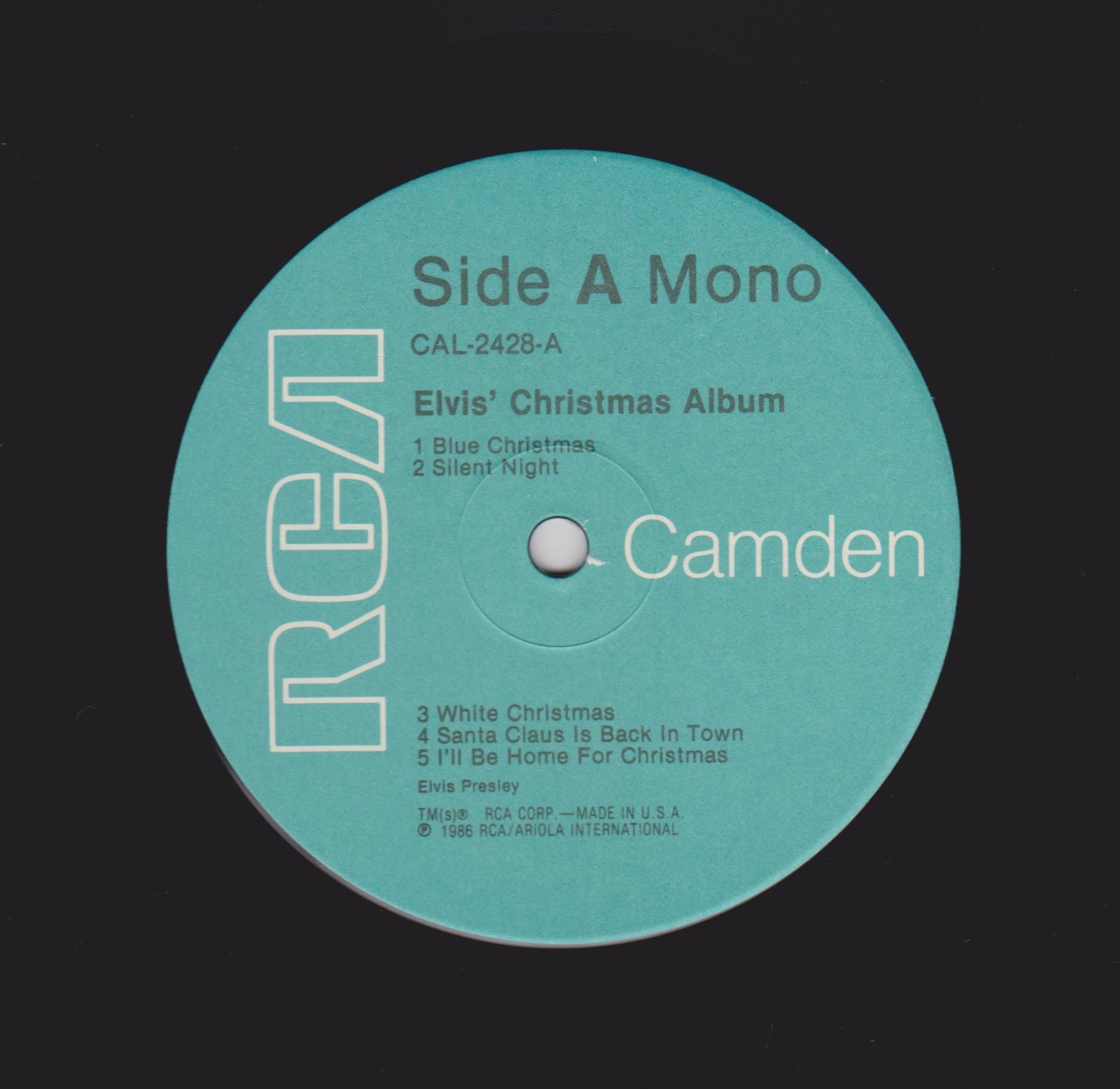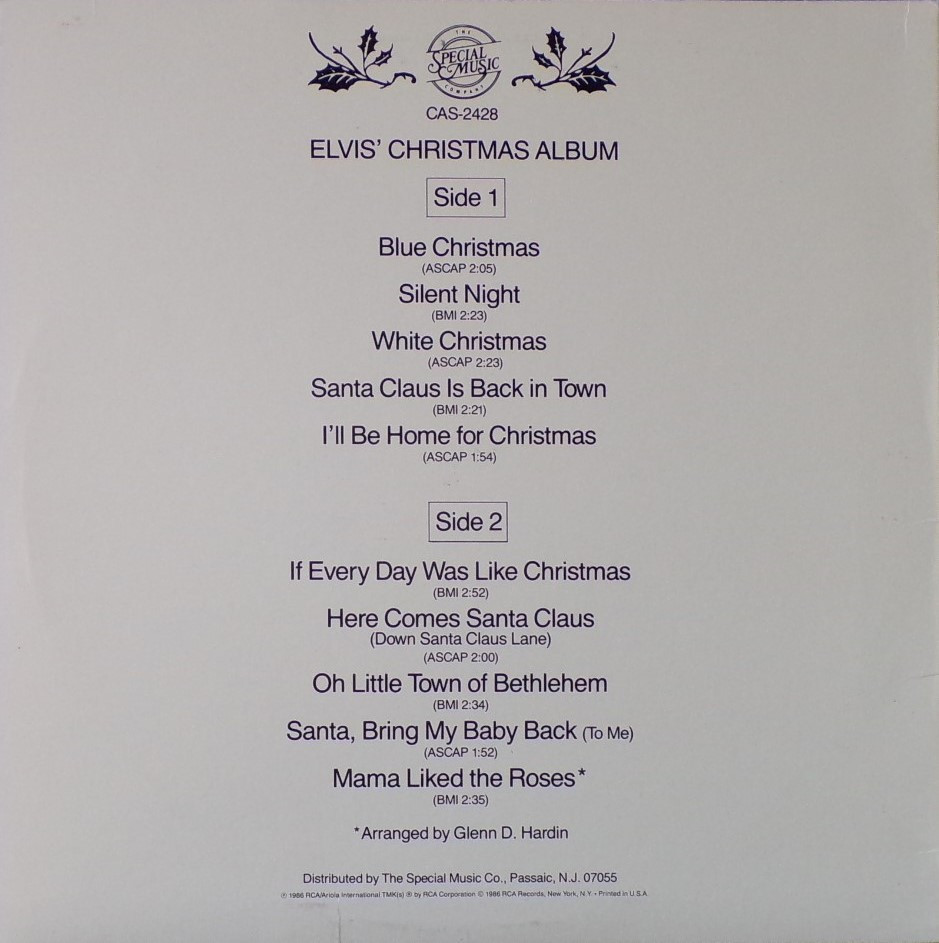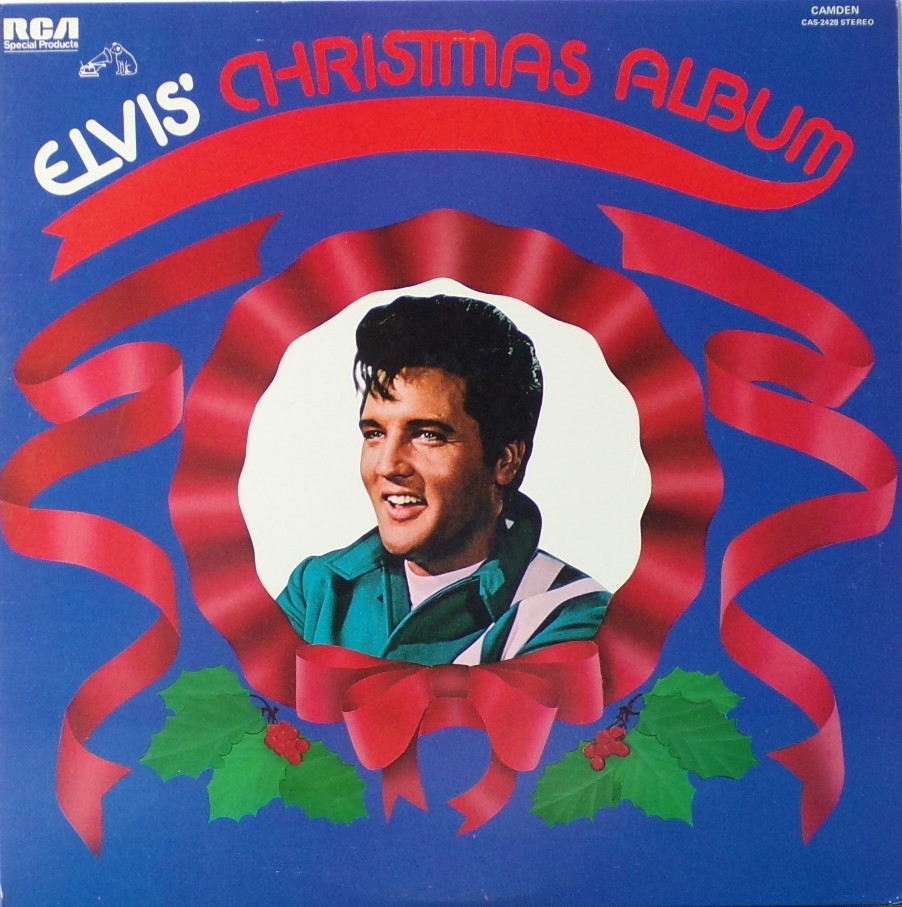 Details : 1986 Release
Front Cover : Photo of Elvis. Title across top . Catalogue number top right.
Rear Cover : All text. Catalogue number top centre. Printed in U.S.A. bottom centre.
Label : Blue.
Side 1 : Mono at top Camden mid right centre.
Side 2 : Mono at top Camden mid right centre.
Pressing Plant : Indianapolis
Matrix Number Side 1 : CAL - 2428 - A 38 R (Hand Etched) A2 (Machine Stamped)
Matrix Number Side 2 : CAL - 2428 - B 39 A3 (Hand Etched)
*NOTE* Pickwick removed from top right front cover now replaced with "Special Products". Different rear cover to Pickwick release. Top of rear cover The Special Music Company Logo. Bottom rear cover "Distributed by The Special Music Co., Passaic, N.J. 07055". Front cover says "Stereo". "Mono" on vinyl labels.