Album Title : I Got Lucky
Catalogue Number : CAL - 2533
Year Release : October 1971
Side 1 : I Got Lucky - What A Wonderful Life - I Need Somebody To Lean On - Yoga Is As Yoga Does - Riding The Rainbow
Side 2 : Fools Fall In Love - Love Machine - Home Is Where The Heart Is - You Gotta Stop - If You Think I Don't Need You
Brief History :
I Got Lucky is a compilation album by Elvis Presley. The album, released in October 1971, is a follow-up to the "C'mon Everybody" album as it features the remaining tracks from the soundtrack EP's (previously unissued on LP) of the same four films from the first compilation plus one non-movie/non-LP track. It was certified Gold on 1/6/2004 and Platinum on 9/15/2011 by the RIAA.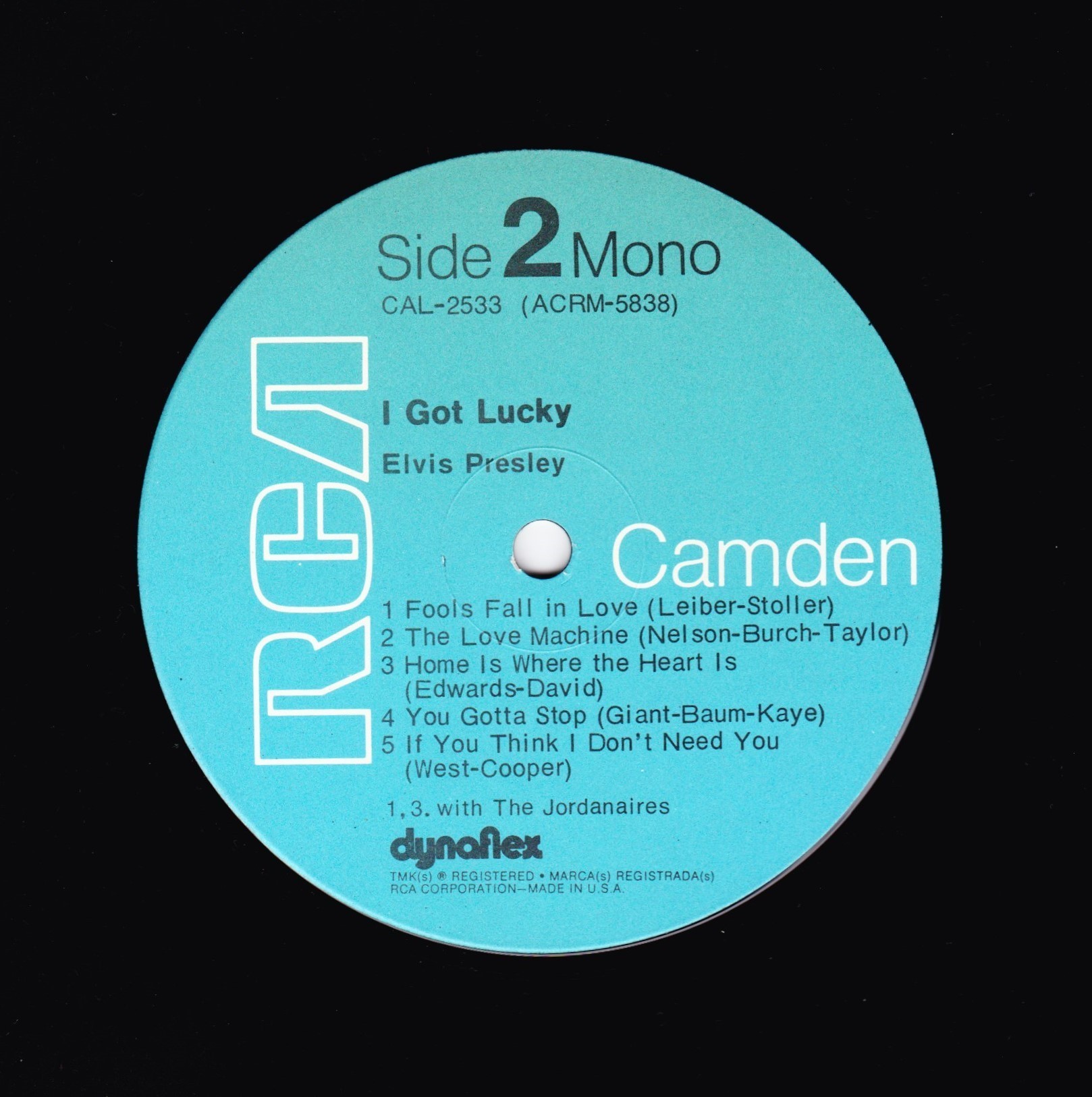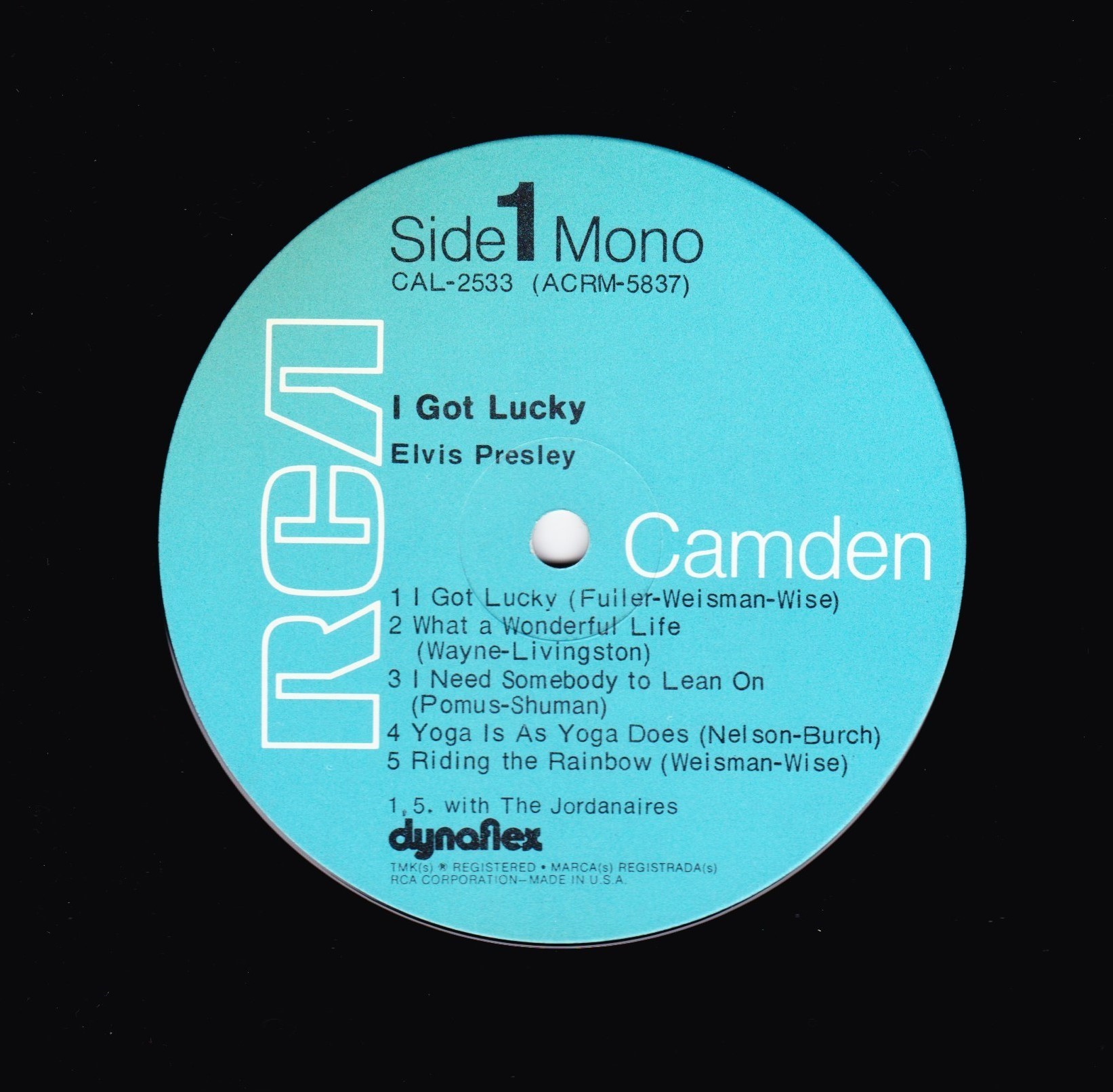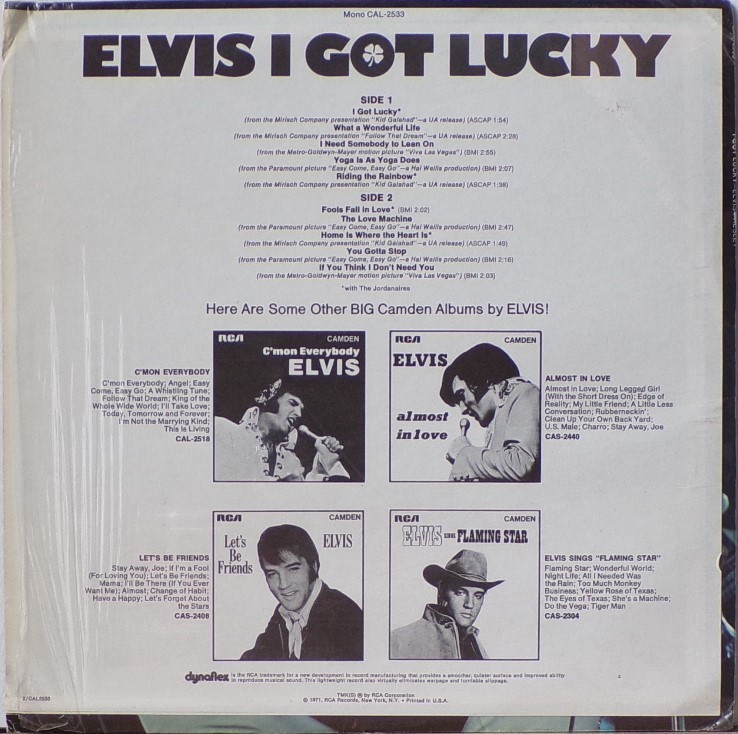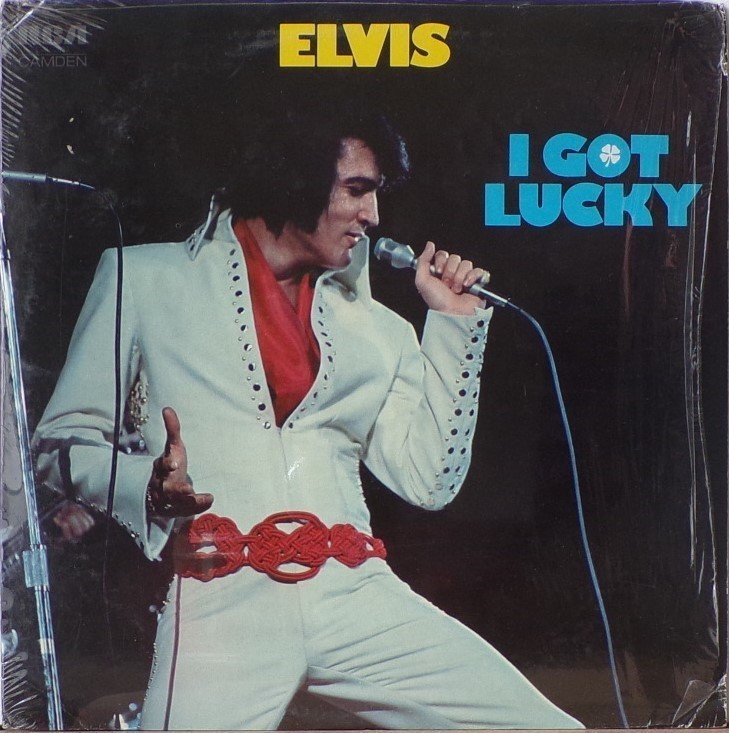 Details​​​ :
Front Cover : Photo of Elvis. Title top right. Catalogue number top left. Camden top left.
​​Rear Cover : Advertising for 4 budget Camden releases. Catalogue number top centre. Printed in U.S.A. bottom centre.
Label : Blue. Dynaflex vinyl.
Side 1 : Mono at top.
Side 2 : ​Mono at top.
​Pressing Plant : Indianapolis
​​Matrix Number Side 1 : ACRM - 5837 - 2S B1 (Machine Stamped)
Matrix Number Side 2 : ACRM - 5838 - 2S C1 (Machine Stamped)
*NOTE* Rear cover number "2" bottom right.