Album Title : The Sun Sessions
Catalogue Number : AYM1 - 3893
Year Release : 1981
Side A : That's All Right - Blue Moon Of Kentucky - I Don't Care If The Sun Don't Shine - Good Rockin' Tonight - Milkcow Blues Boogie - You're A Heartbreaker - I'm Left You're Right - She's Gone - Baby Let's Play House
Side B : Mystery Train - I Forgot To Remember To Forget - I'll Never Let You Go (Little Darlin') - I Love You Because - Tryin' To Get To You - Blue Moon - Just Because - I Love You Because (2nd version)
Brief History :
Black Label Reissue with new catalogue number.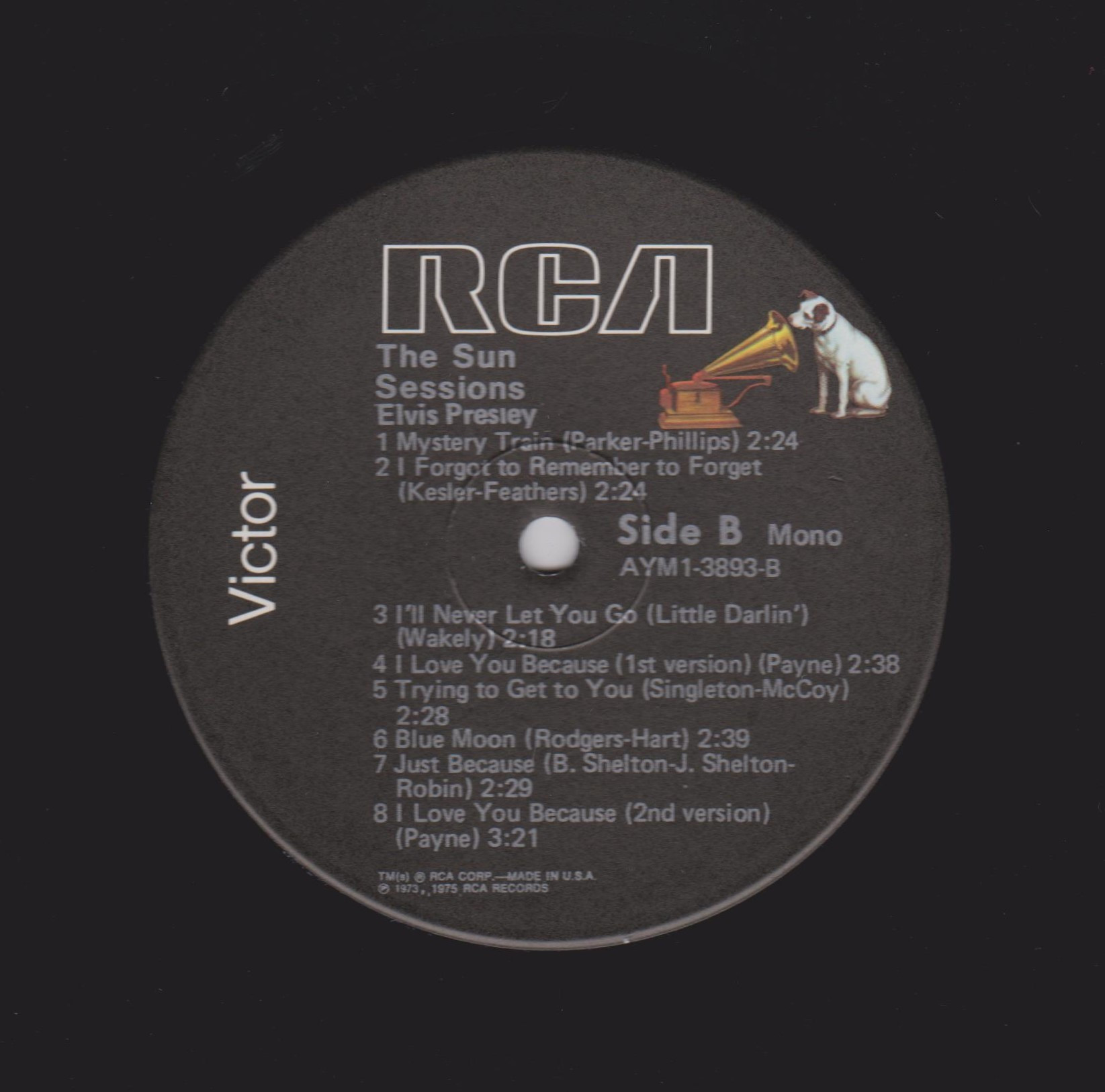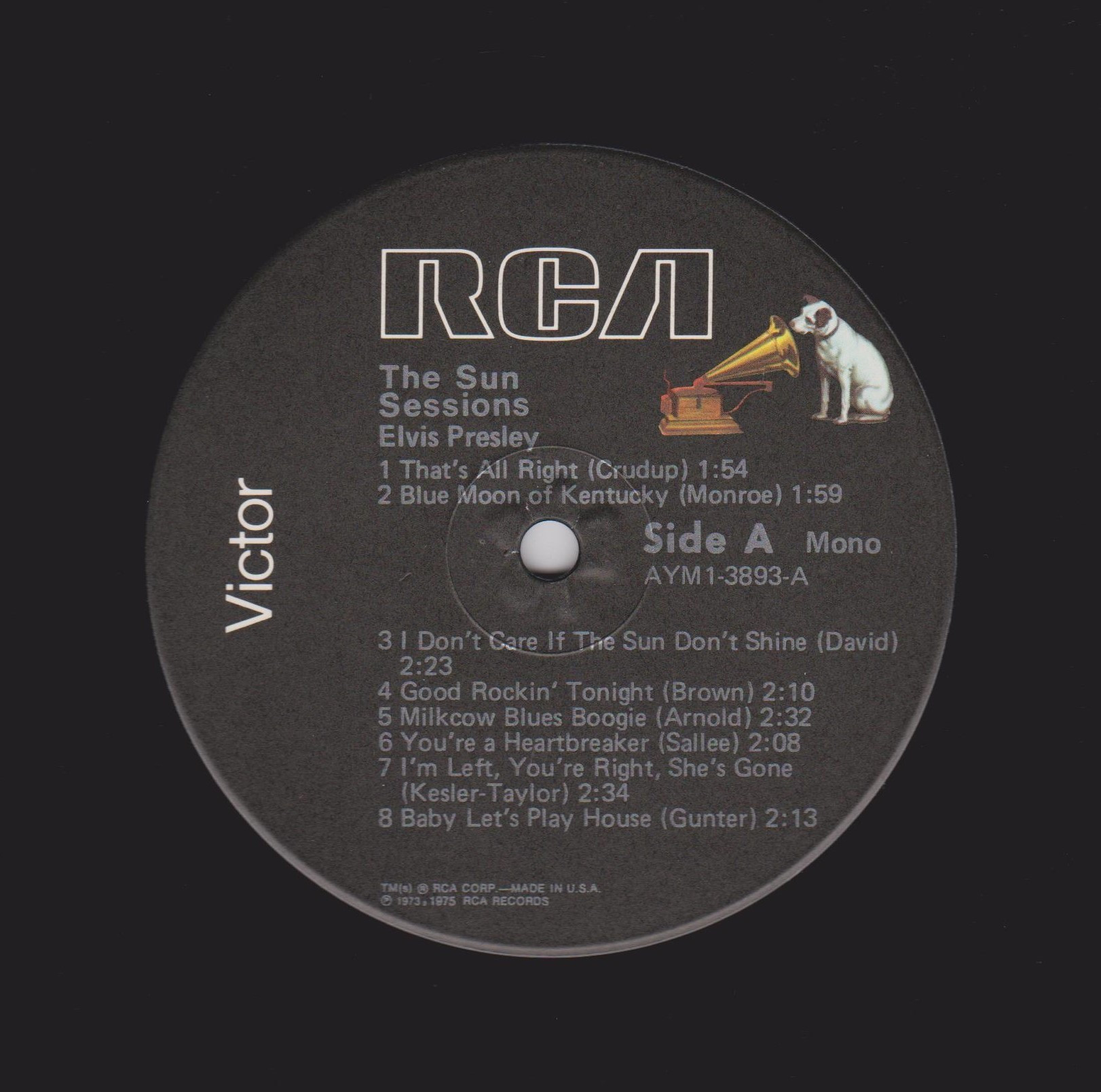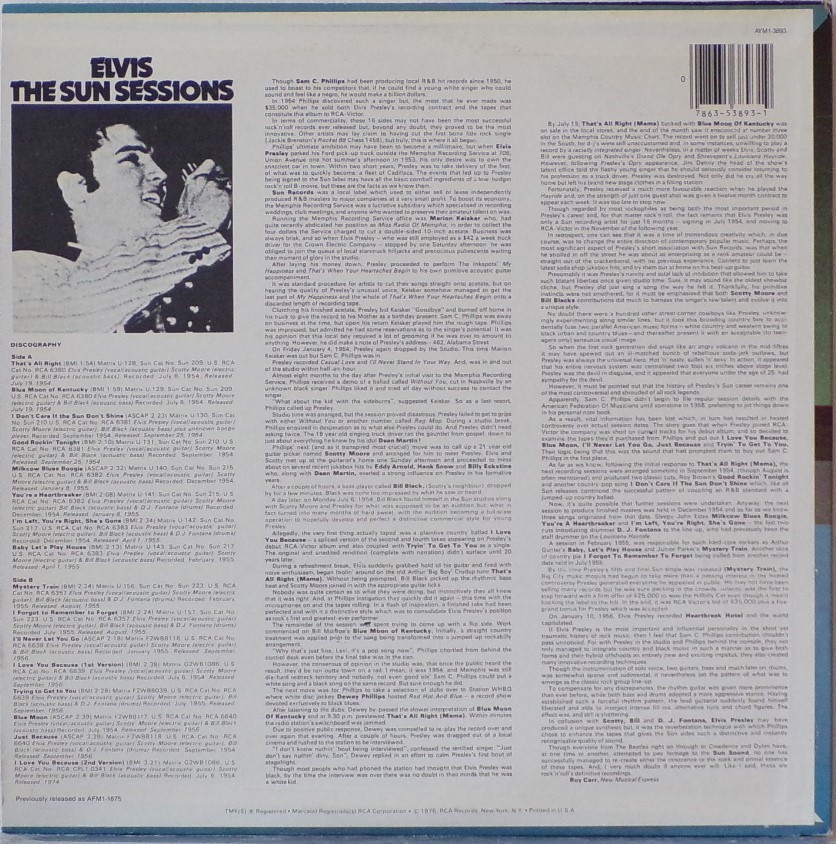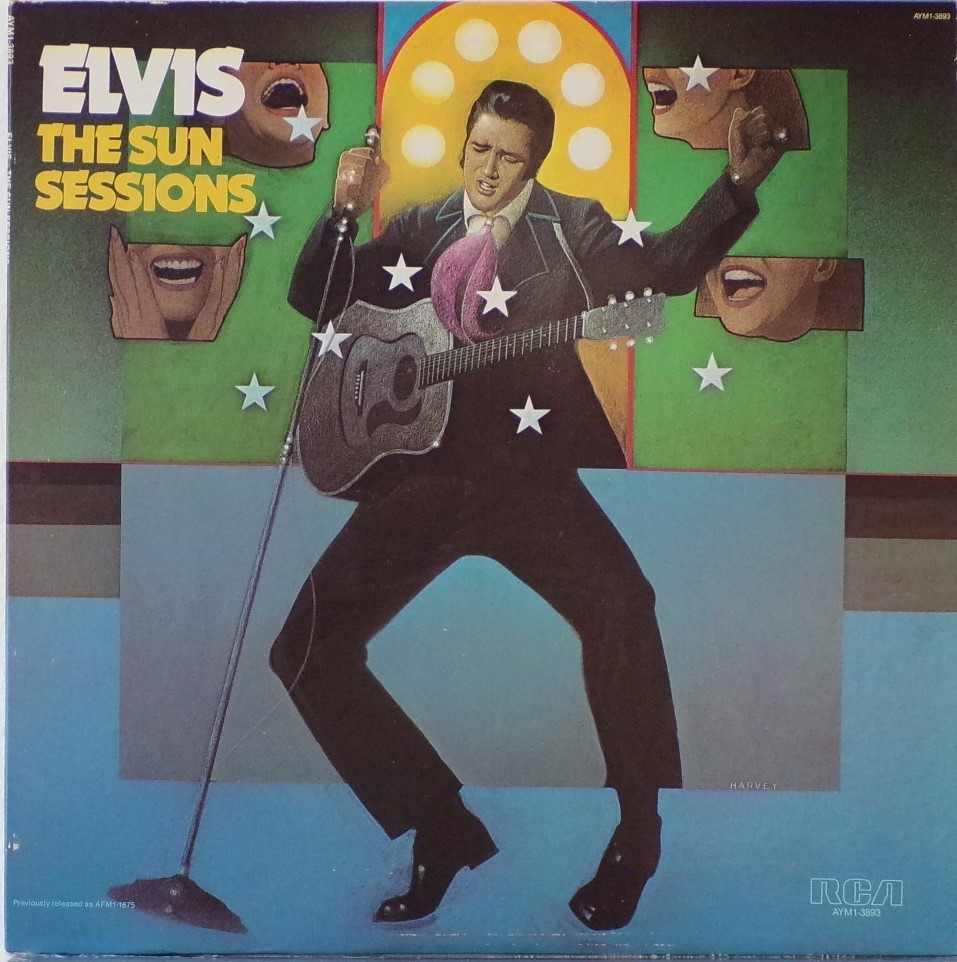 Details : 1981 Release
Front Cover : Photo of Elvis. Title top left. Catalogue number top & bottom right.
Rear Cover : Text with history of the Sun Sessions. Catalogue number top right. Printed in U.S.A. bottom.
Label : Black dog near top. Flexible vinyl.
Side A : RCA logo top.
Side B : RCA logo top.
Pressing Plant : Indianapolis
Matrix Number Side A : AYM1 - 3893 A - S (Hand Etched) A4 (Machine Stamped)
Matrix Number Side B : AYM1 - 3893 B - JJ (Hand Etched) A1 (Machine Stamped)
*NOTE* Front and Rear covers "Previously released as AFM1-1675" bottom left.