Album Title : His Hand In Mine
Catalogue Number : AYL1 - 3935
Year Release : March 1981
Side 1 : His Hand In Mine - I'm Gonna Walk Dem Golden Stairs - In My Father's House - Milky White Way - Known Only To Him - I Believe In The Man In The Sky
Side 2 : Joshua Fit The Battle - He Knows Just What I Need - Swing Down, Sweet Chariot - Mansion Over The Hilltop - If We Never Meet Again - Working On The Building
Brief History :
Yellow Label Reissue with new catalogue number.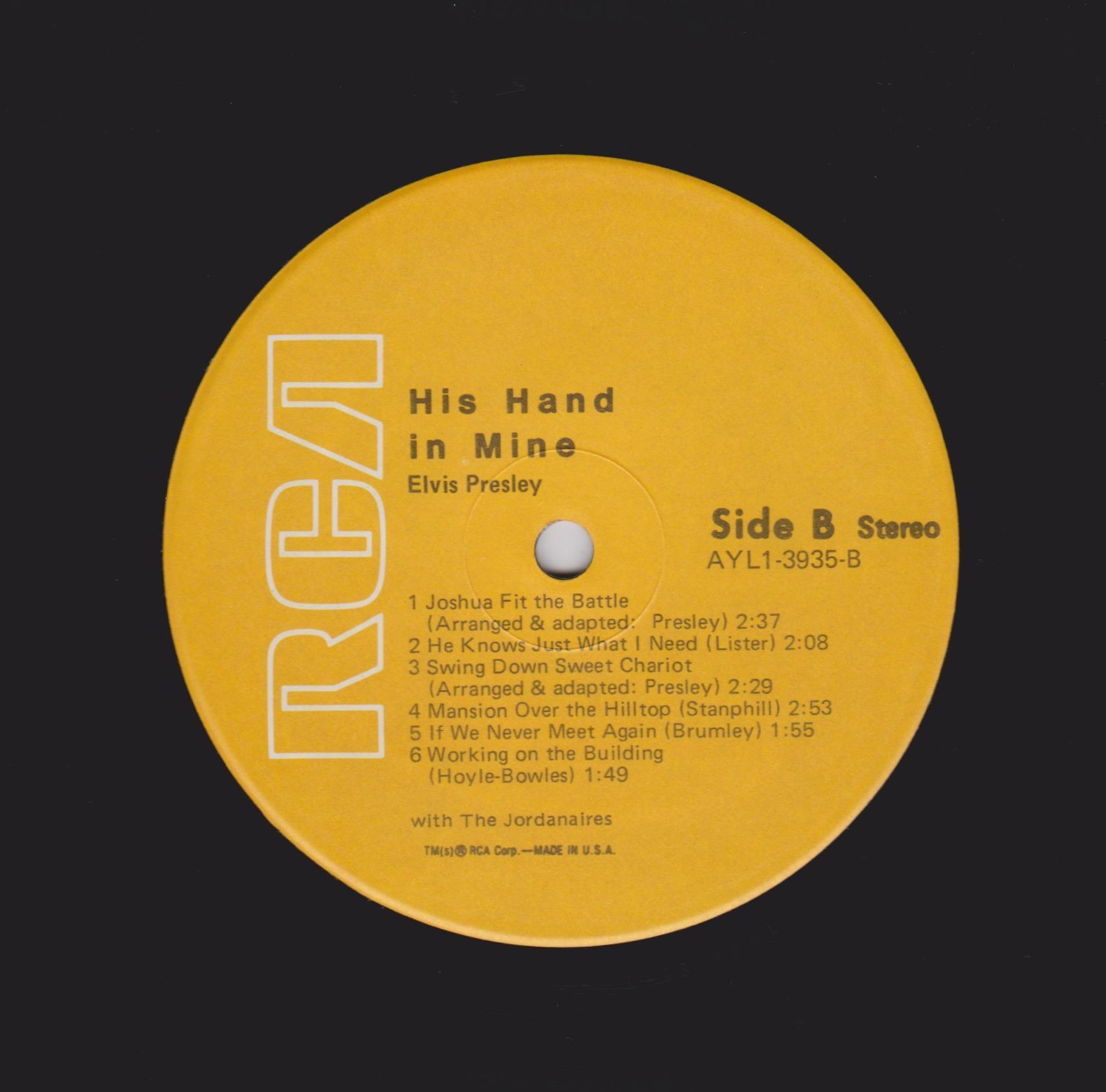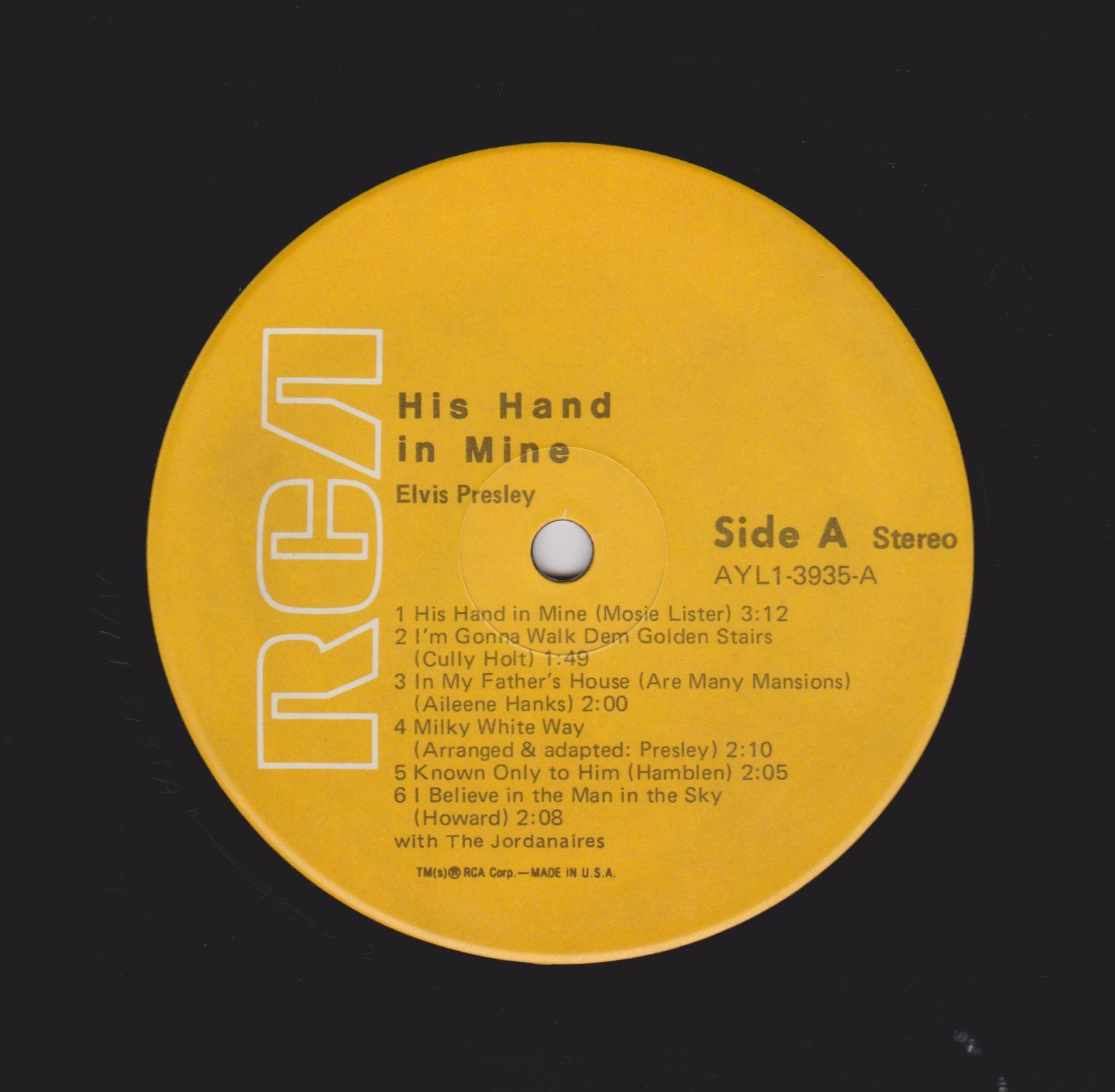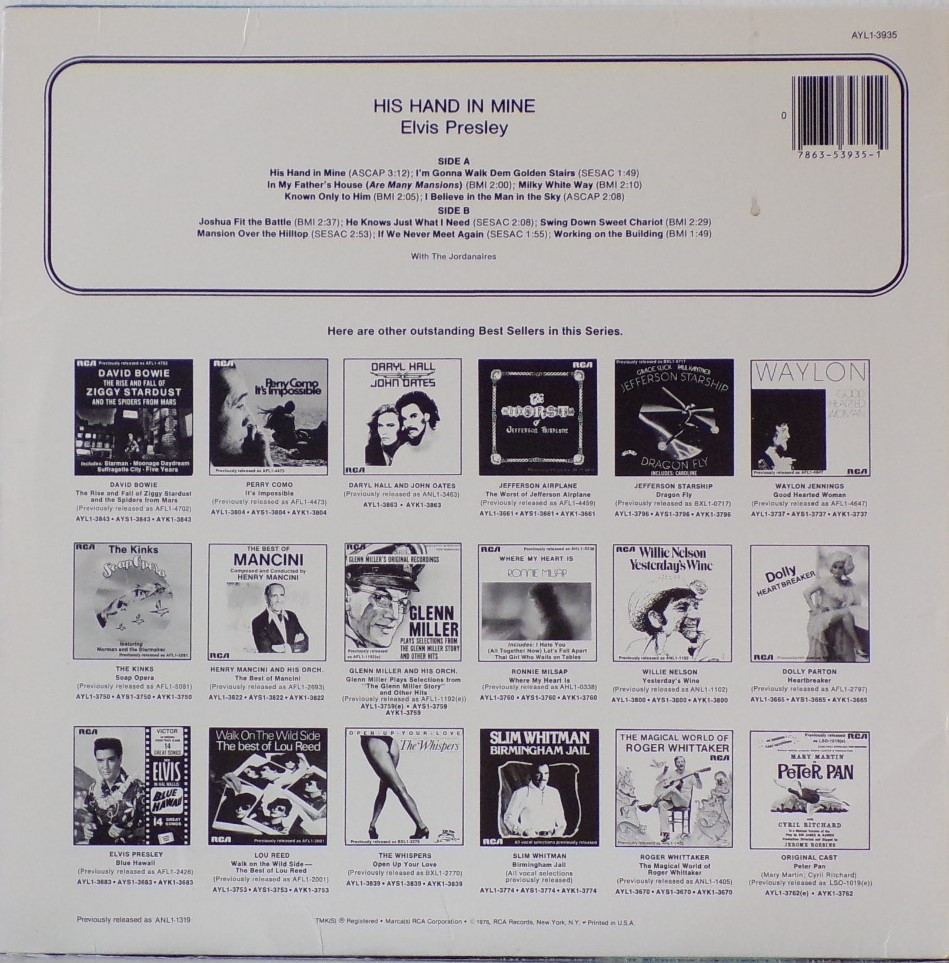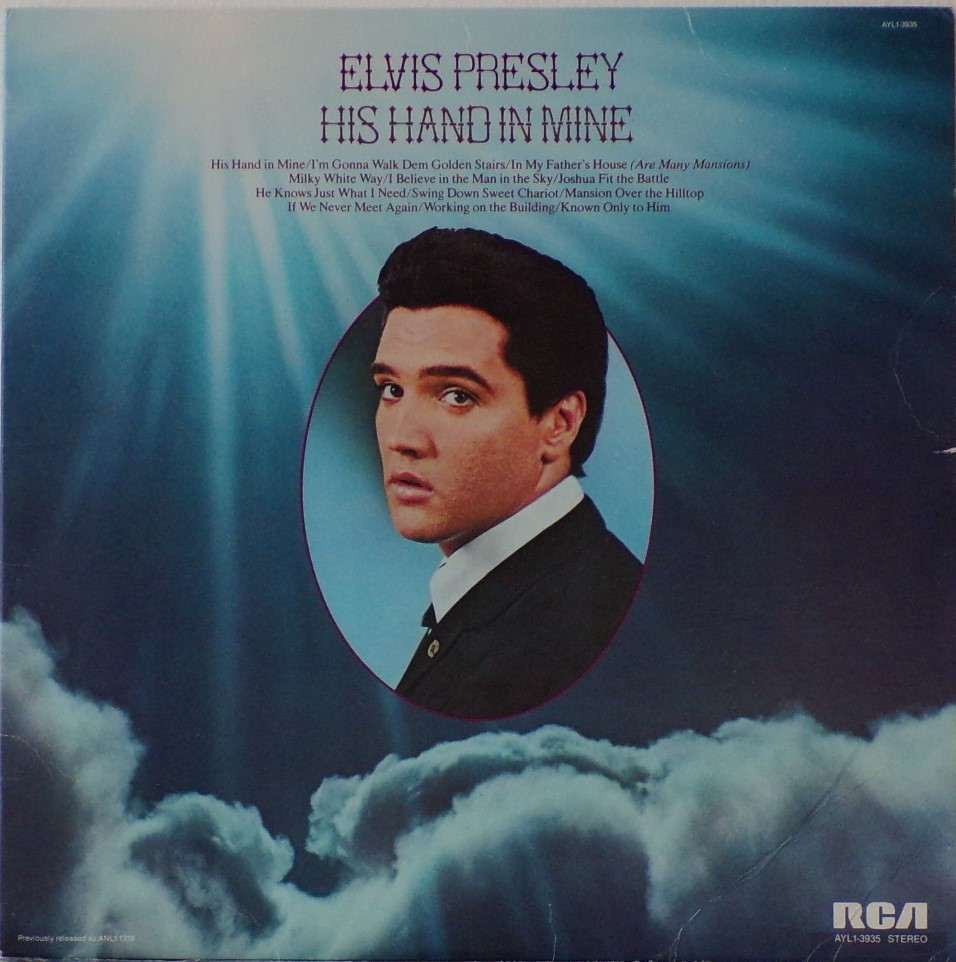 Details : 1981 Release
Front Cover : Photo of Elvis. Title across top. Catalogue number top & bottom right.
Rear Cover : Advert for selection of various albums from the AYL1 collection. Title top centre. Catalogue number top right. Printed in U.S.A. bottom.
Label : Orange. Flexible vinyl.
Side A : No stereo at top.
Side B : No stereo at top.
Pressing Plant : Indianapolis
Matrix Number Side A : ANL1 - 3935A (Hand Etched) A1 25 (Machine Stamped)
Matrix Number Side B : ANL1 - 3935B I I (Hand Etched) A1 17S (Machine Stamped)
*NOTE* Front and Rear covers "Previously released as ANL1-1319" bottom left.