Album Title : Elvis In Person At The International Hotel
Catalogue Number : AYL1 - 3892
Year Release : 1981
Side 1 : Blue Suede Shoes - Johnny B Goode - All Shook Up - Are You Lonesome Tonight - Hound Dog - I Can't Stop Loving You - My Babe
Side 2 : Mystery Train - Tiger Man - Words - In The Ghetto - Suspicious Minds - Can't Help Falling In Love
Brief History :
Black Label Reissue with new catalogue number.
​​This single LP is one half of the double album "LSP-6020 From Memphis to Vegas / From Vegas to Memphis". In November 1970, RCA reissued this as an individual album. It has been issued separately ever since.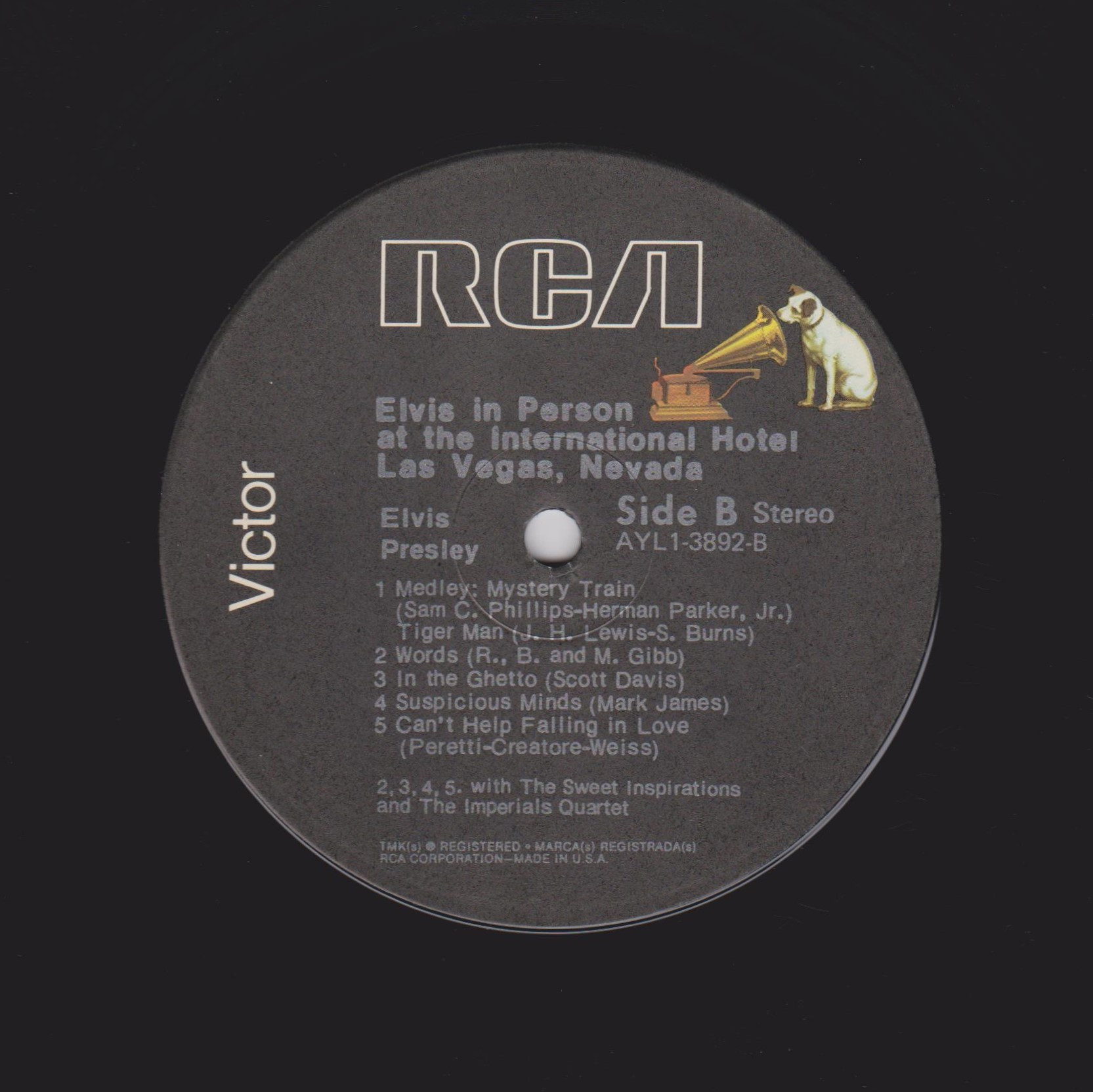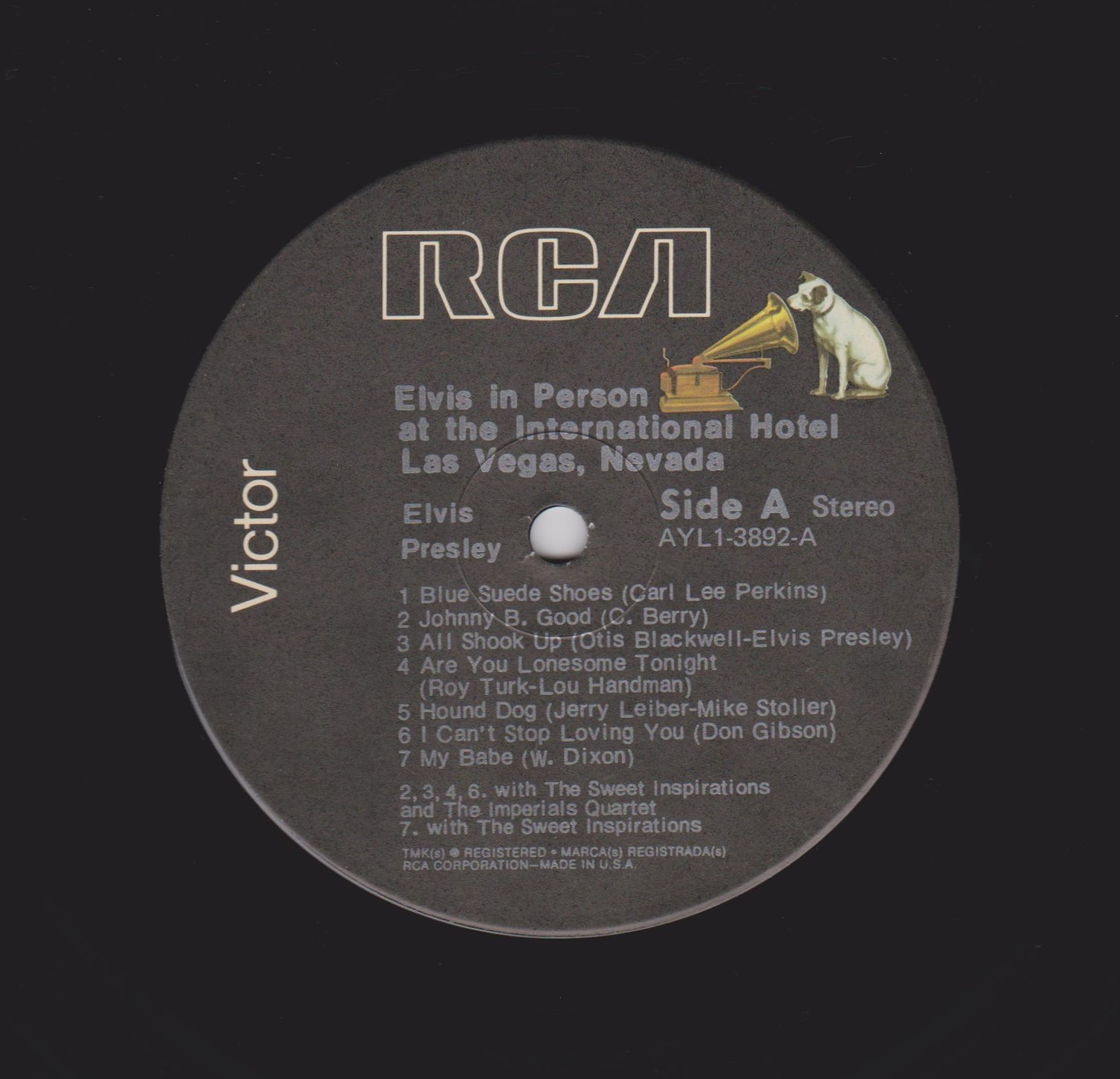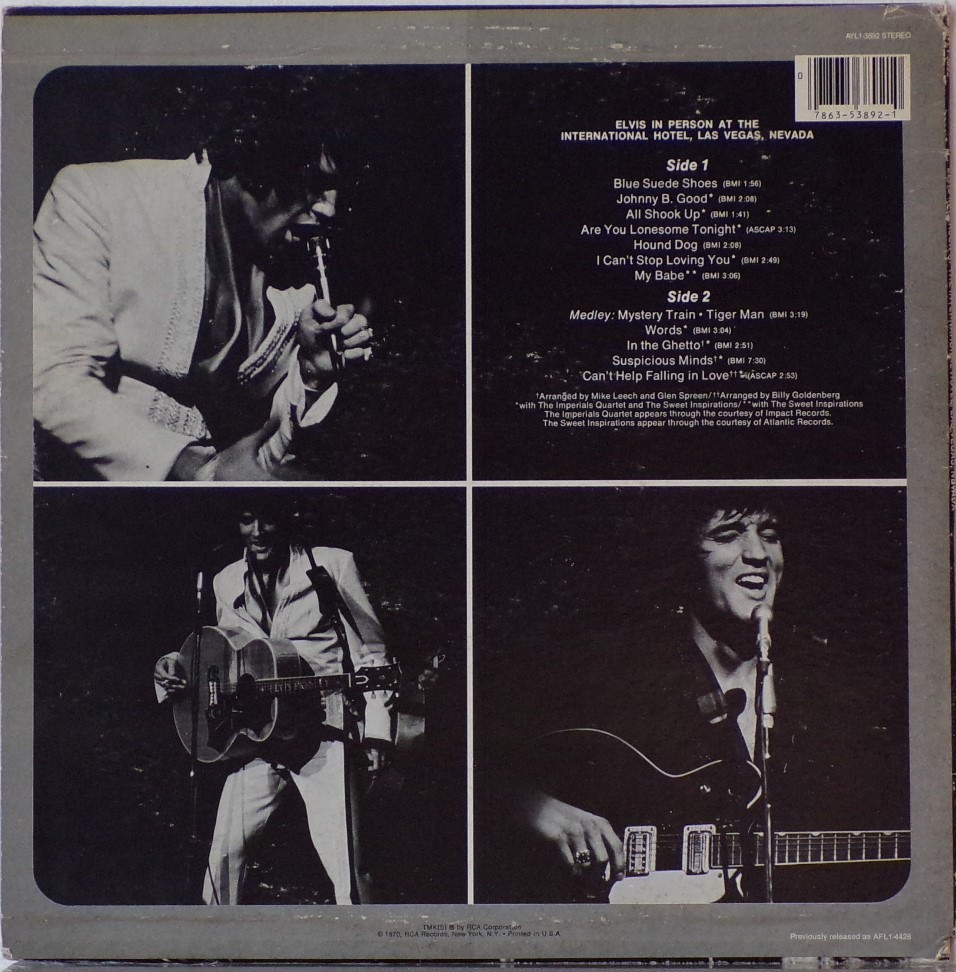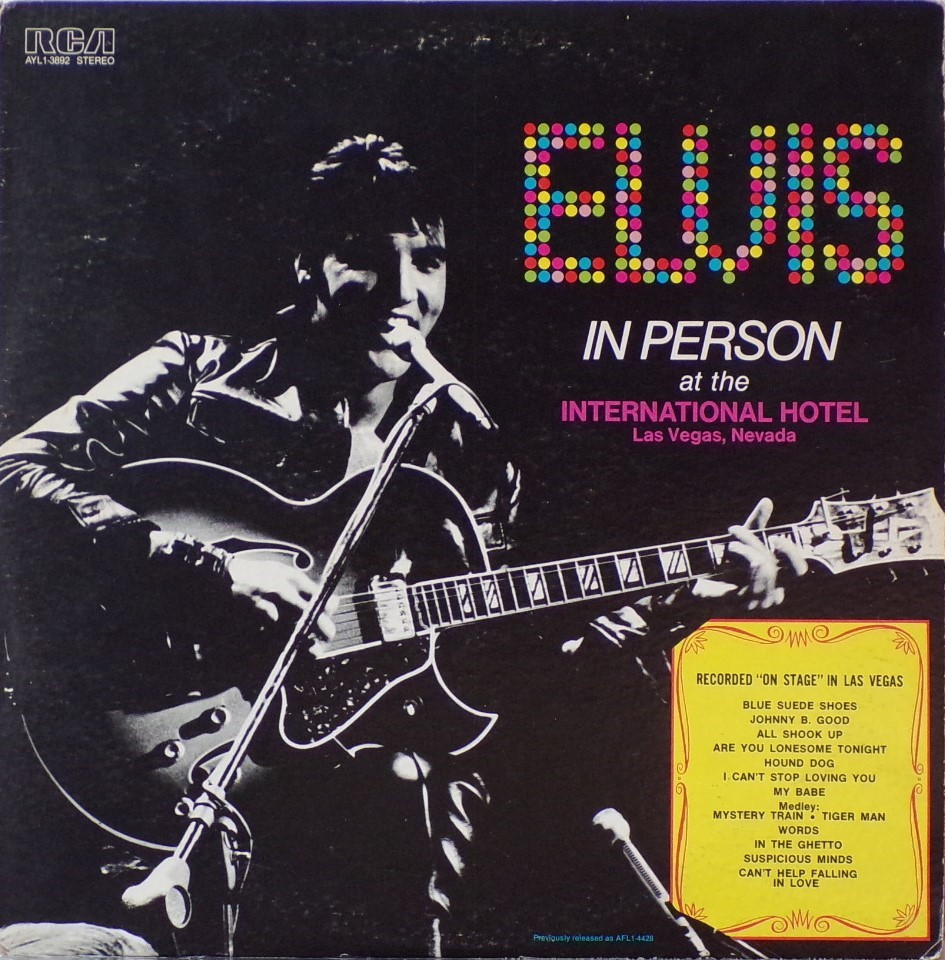 Details : 1981 Release
Front Cover : Photo of Elvis. Title to the top right. Catalogue number top left.
Rear Cover : 3 Photos of Elvis. Catalogue number top right. Song titles to the top right. Printed in U.S.A. bottom centre.
Label : Black dog near top . Flexible vinyl.
Side 1 : RCA logo top.
Side 2 : RCA logo top.
Pressing Plant : Indianapolis
Matrix Number Side 1 : AYL1 - 3892 - A (Hand Etched) 32S A3 (Machine Stamped)
Matrix Number Side 2 : AYL1 - 3892 - B (Hand Etched) 36S A1 (Machine Stamped)
*NOTE* Front and Rear covers "Previously released as AFL1-4428" bottom right.