Album Title : I Was The One
Catalogue Number : AHL1 - 4678
Year Release : May 1983
Side A : My Baby Left Me - (You're So Square) Baby I Don't Care - Little Sister - Don't - Wear My Ring Around Your Neck - Paralyzed
Side B : Baby Let's Play House - I Was The One - Rip It Up - Young And Beautiful - Ready Teddy
Brief History :
This album seems to have been forgotten about. The album was titled "I Was The One" (RCA AHL1-4678) and contained 11 songs from 1956-1960. Tony Brown and David Briggs produced the overdubs at House Of David Studio, Nashville, Tennessee, in June 1982, and the album was released in 1983. In a bid to "modernize" the sound, new rhythm sections were dubbed over the originals. I personally love this album.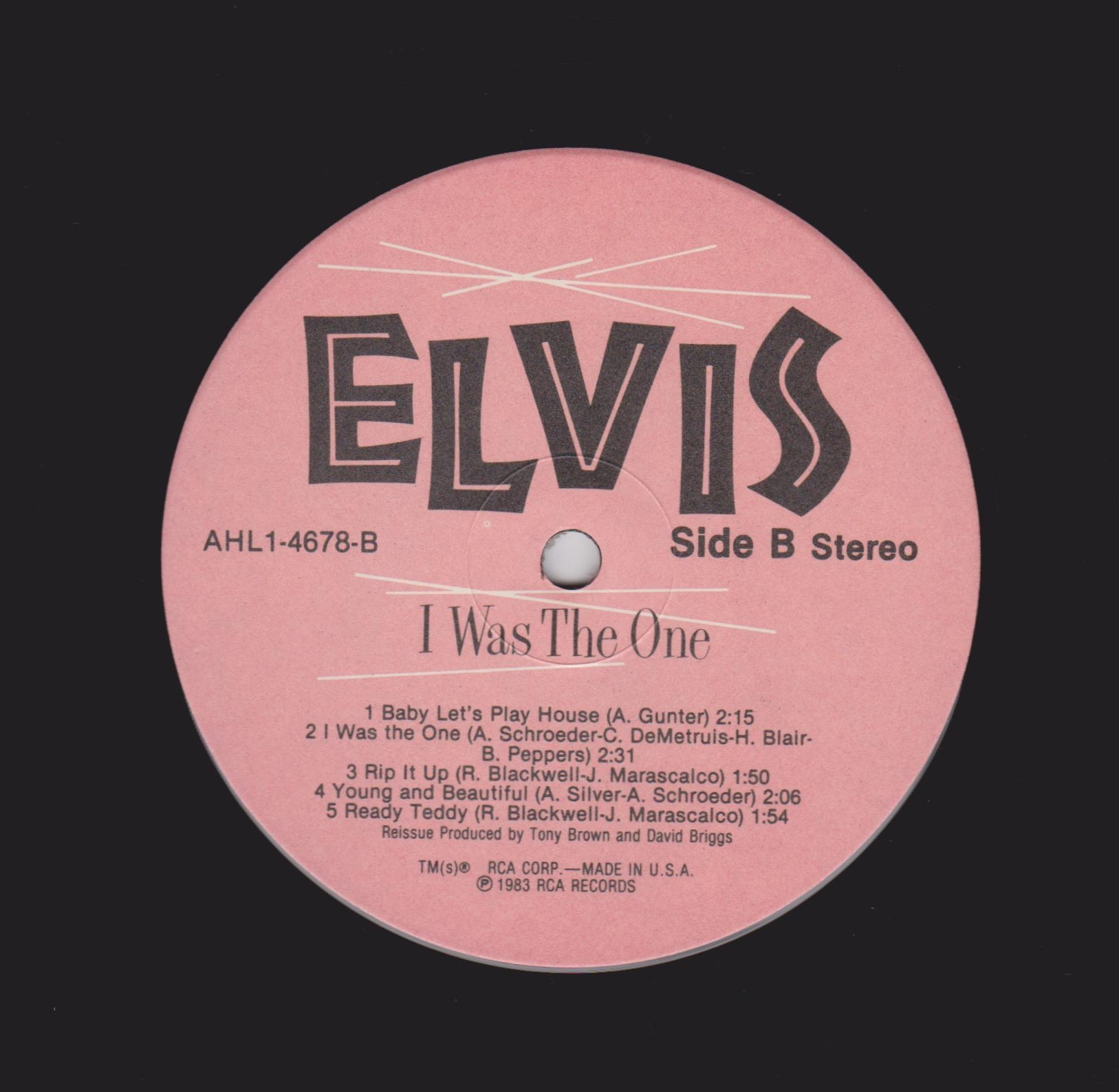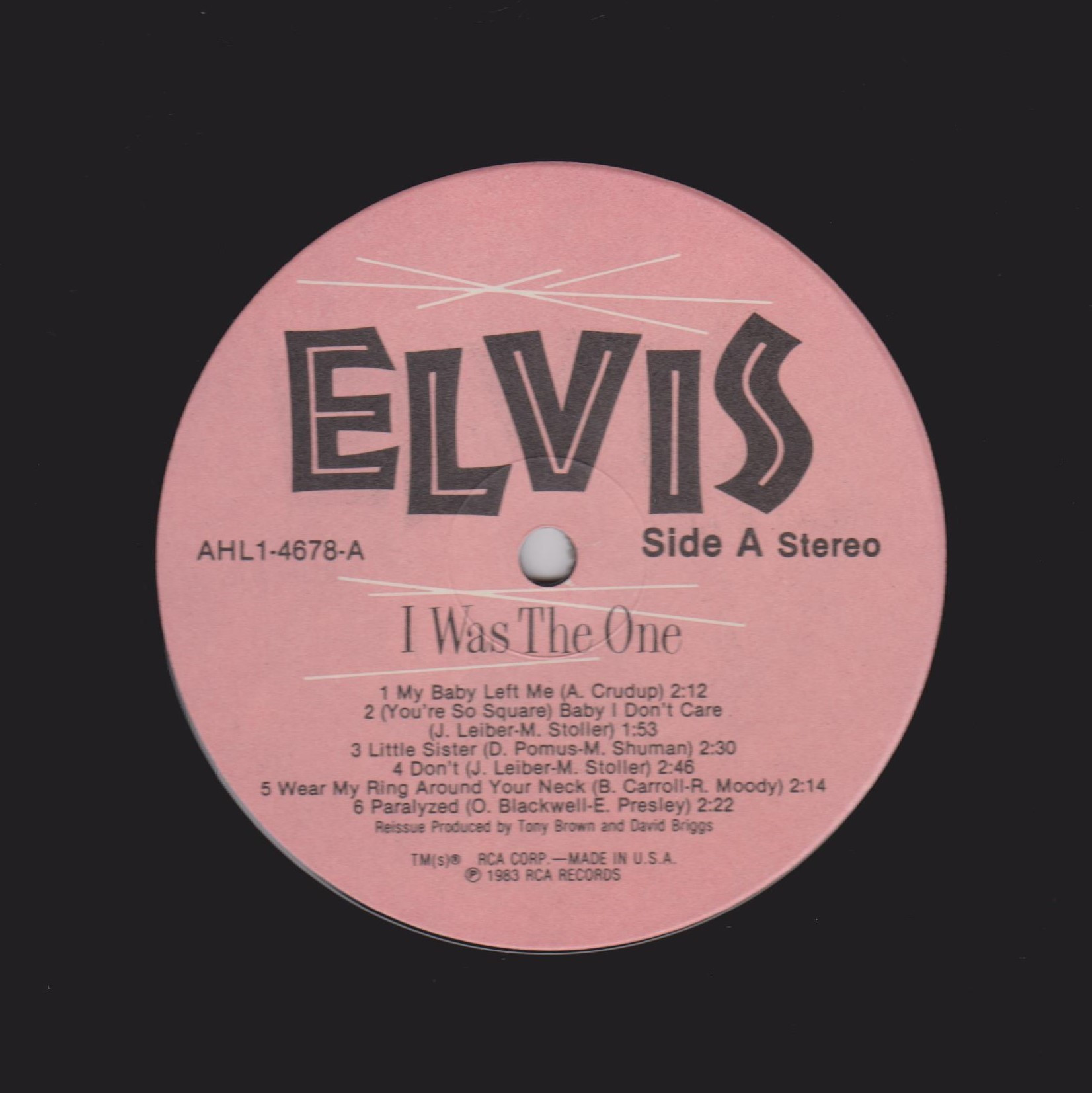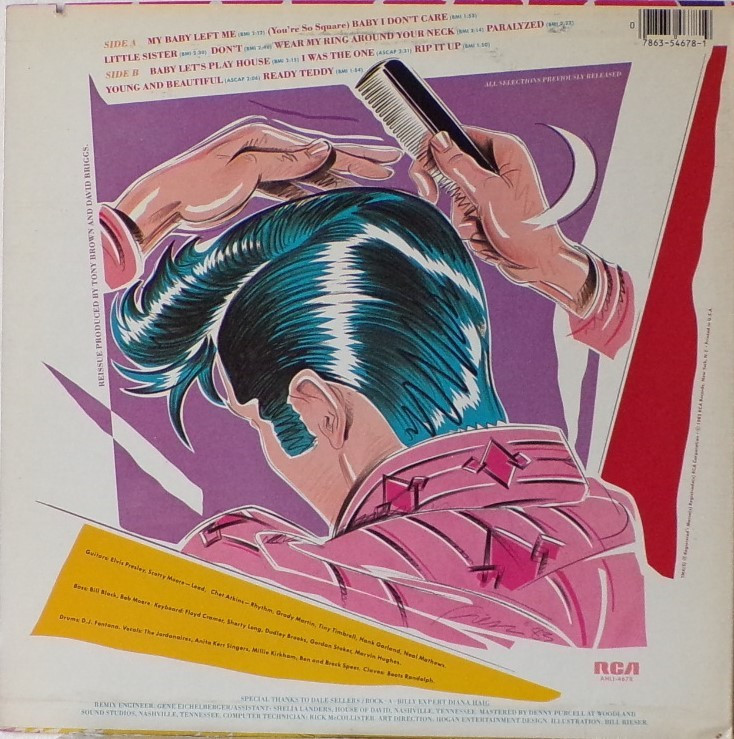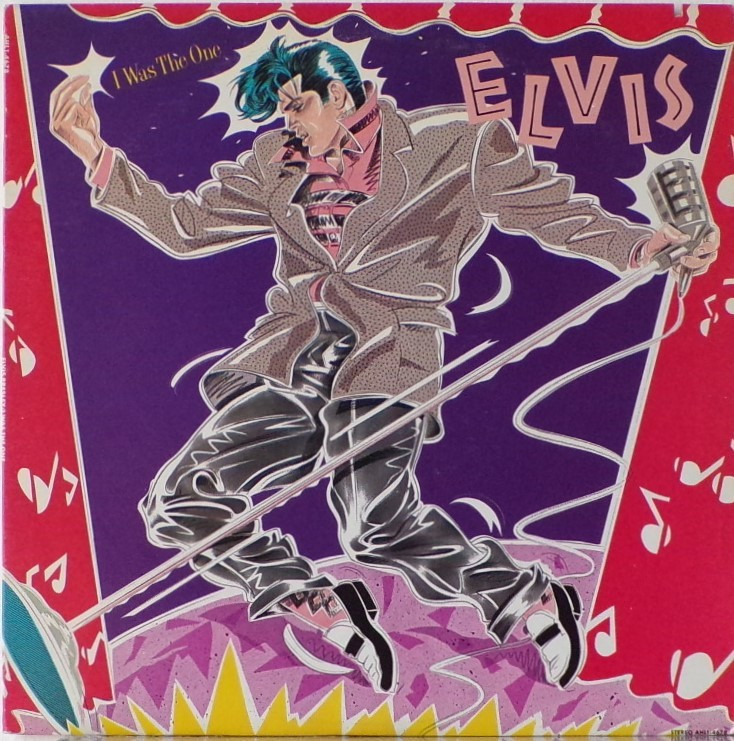 Details : 1983 Release
Front Cover : Cartoon photo of Elvis. Title top left. Catalogue number top left side & bottom right.
Rear Cover : Mock up photo of Elvis. Song titles across top. Catalogue number bottom right. Printed in U.S.A. side right.
Label : Pinkish colour. Flexible vinyl.
Side A : Elvis top.
Side B : Elvis top.
Pressing Plant : Indianapolis
Matrix Numbers Side A : AHL1 - 4678 A - 1 I J DENNY / WOODLAND (Hand Etched) A1 (Machine Stamped)
Matrix Numbers Side B : AHL1 - 4678 B - 1 B DENNY / WOODLAND (Hand Etched) A1 (Machine Stamped)

*NOTE*