Album Title : Love Letters From Elvis
Catalogue Number : AFL1 - 4530
Year Release : 1977 To Confirm)
Side 1 : Love Letters - When I'm Over You - If I Were You - Got My Mojo Working - Heart Of Rome
Side 2 : Only Believe - This Is Our Dance - Cindy Cindy - I'll Never Know - It Ain't No Big Thing (But It's Growing) - Life
Brief History :
Black Label Reissue with new catalogue number.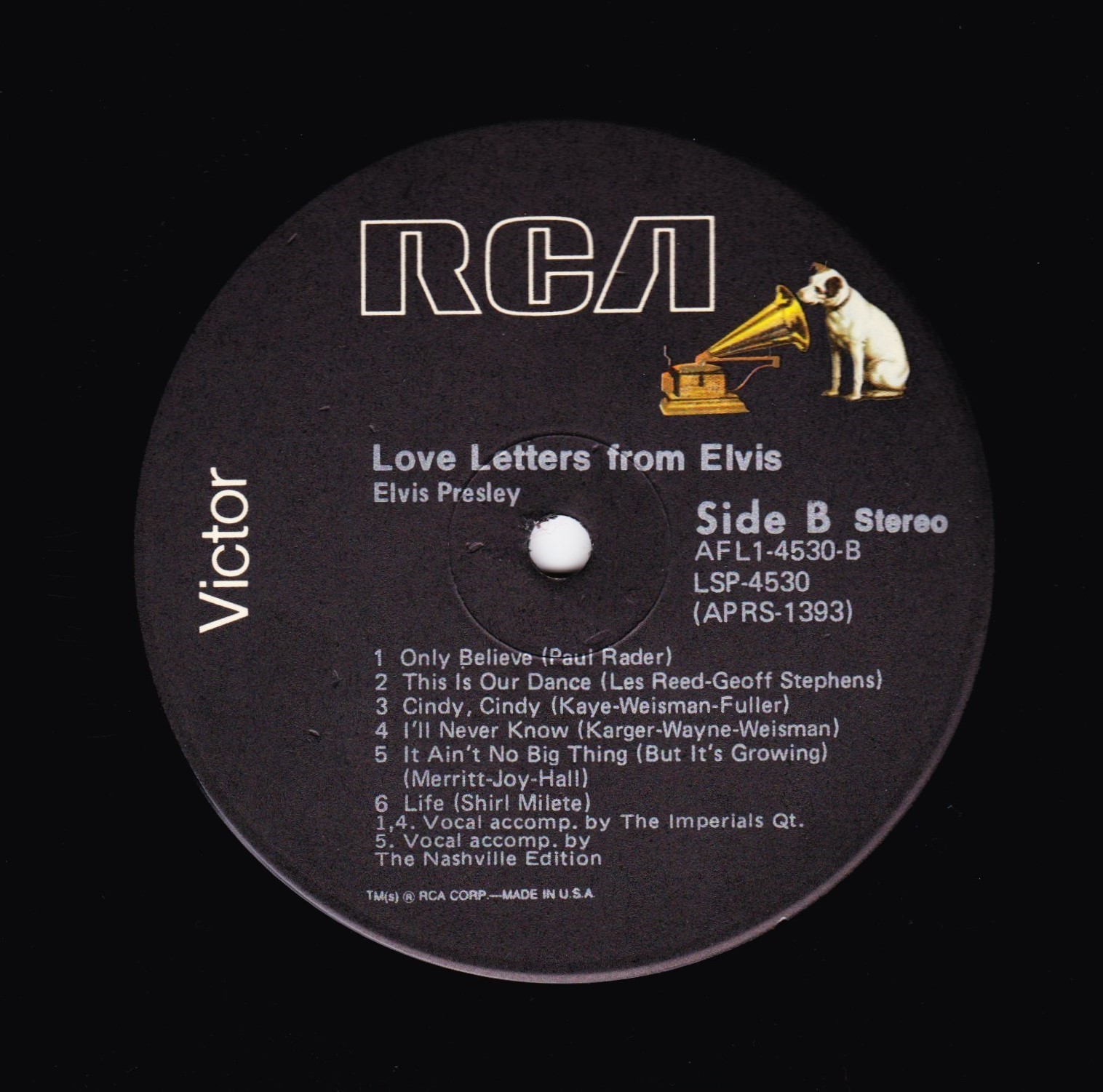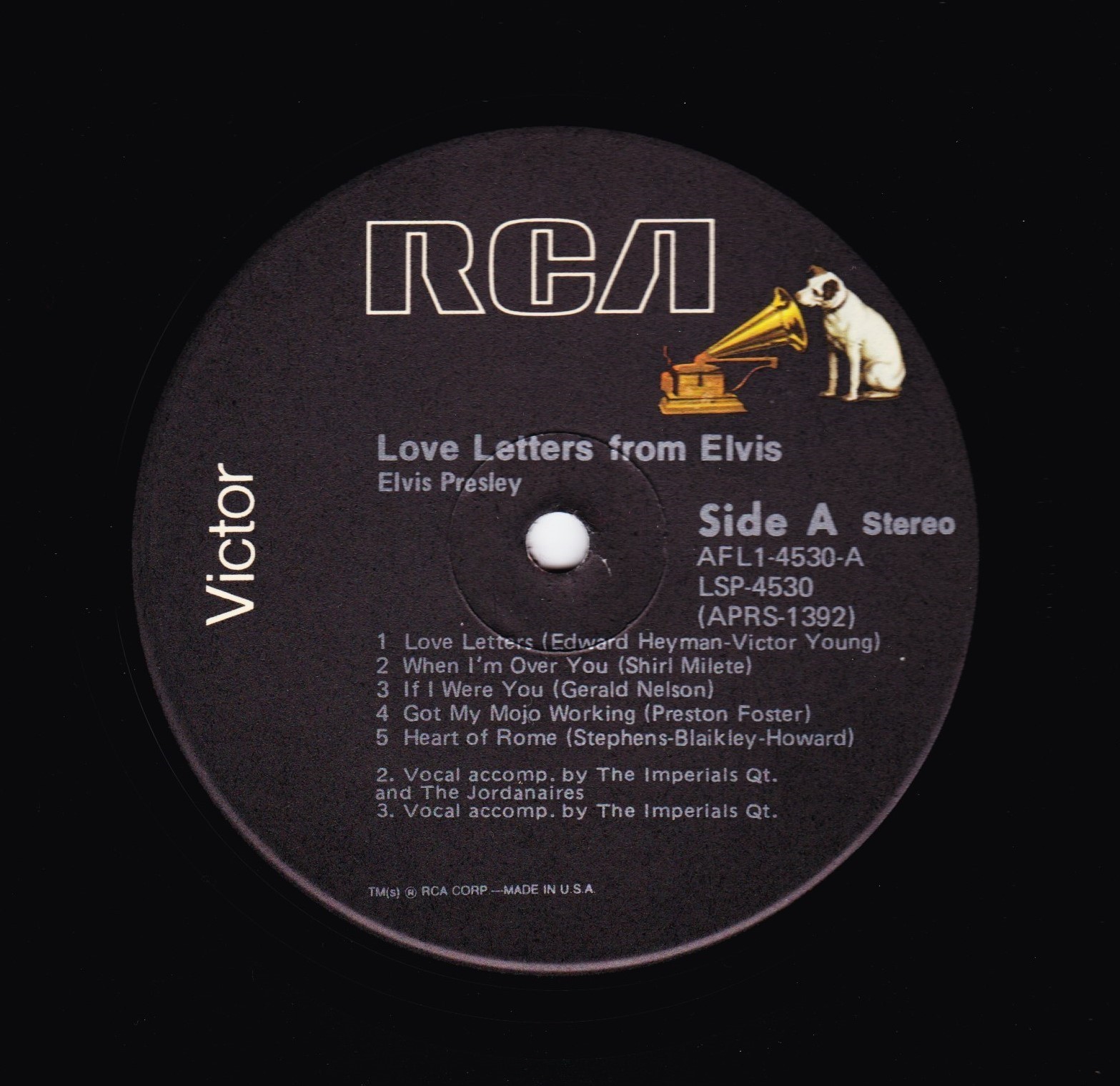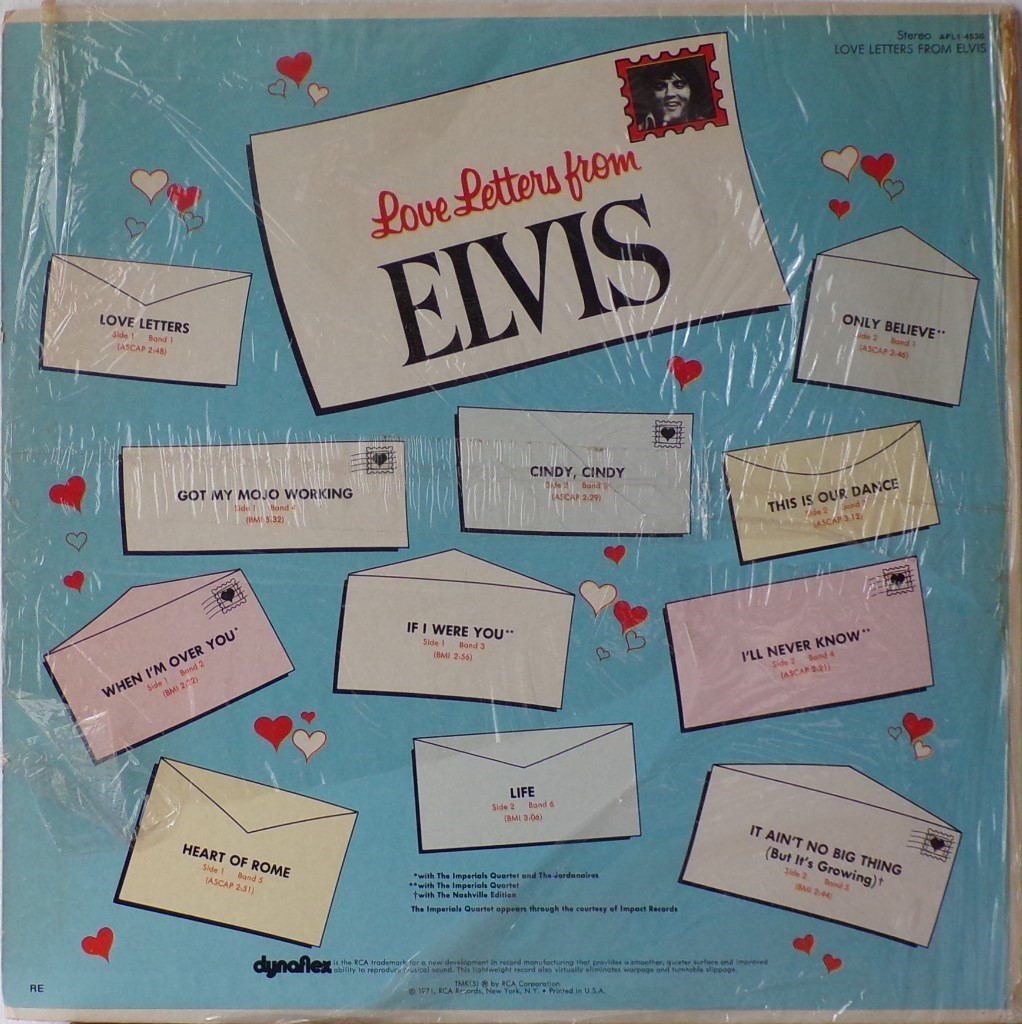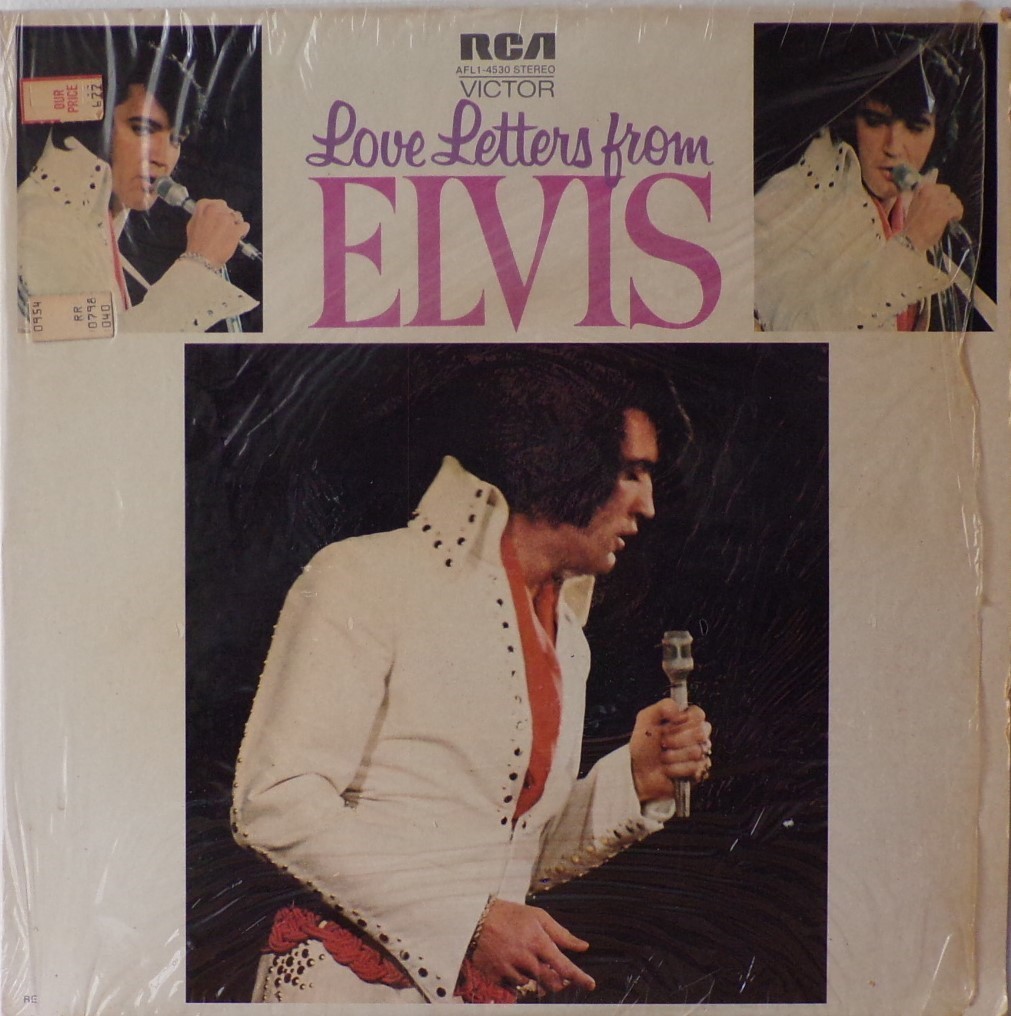 Details : 1977 Reissue
Front Cover : Photo of Elvis. Title top centre. Catalogue number top centre.
​​Rear Cover : Song titles on coloured envelopes. Catalogue number top right. Printed in U.S.A. bottom centre.
Label : Black. Dog near top. Flexible vinyl.
Side A : RCA logo at top.
Side B : ​RCA logo at top.
​Pressing Plant : Indianapolis
​​Matrix Number Side A : AFL1 - 4530 - A - 31S B1 (Machine Stamped) C (Hand Etched)
Matrix Number Side B : AFL1 - 4530 - B (Hand Etched) 32S A2 (Machine Stamped) D (Hand Etched)
*NOTE* Title is listed on 2 lines. The LSP catalogue number is also on the label. New catalogue number. Front & Rear covers "RE" bottom left. Discovered March 2017. May only be the second copy to have ever surfaced of this release. First copy discovered back in November 2016. Release may or may not be correct. Exact release date unknow.