Album Title : Elvis For Everyone
Catalogue Number : AFL1 - 3450
Year Release : 1977
Side 1 : Your Cheatin' Heart - Summer Kisses, Winter Tears - Finders Keepers, Losers Weepers - In My Way - Tomorrow Night - Memphis, Tennessee
Side 2 : For the Millionth and The Last Time - Forget Me Never - Sound Advice - Santa Lucia - I Met Her Today - When It Rains, it Really Pours
Brief History :
Black Label Reissue with new catalogue number.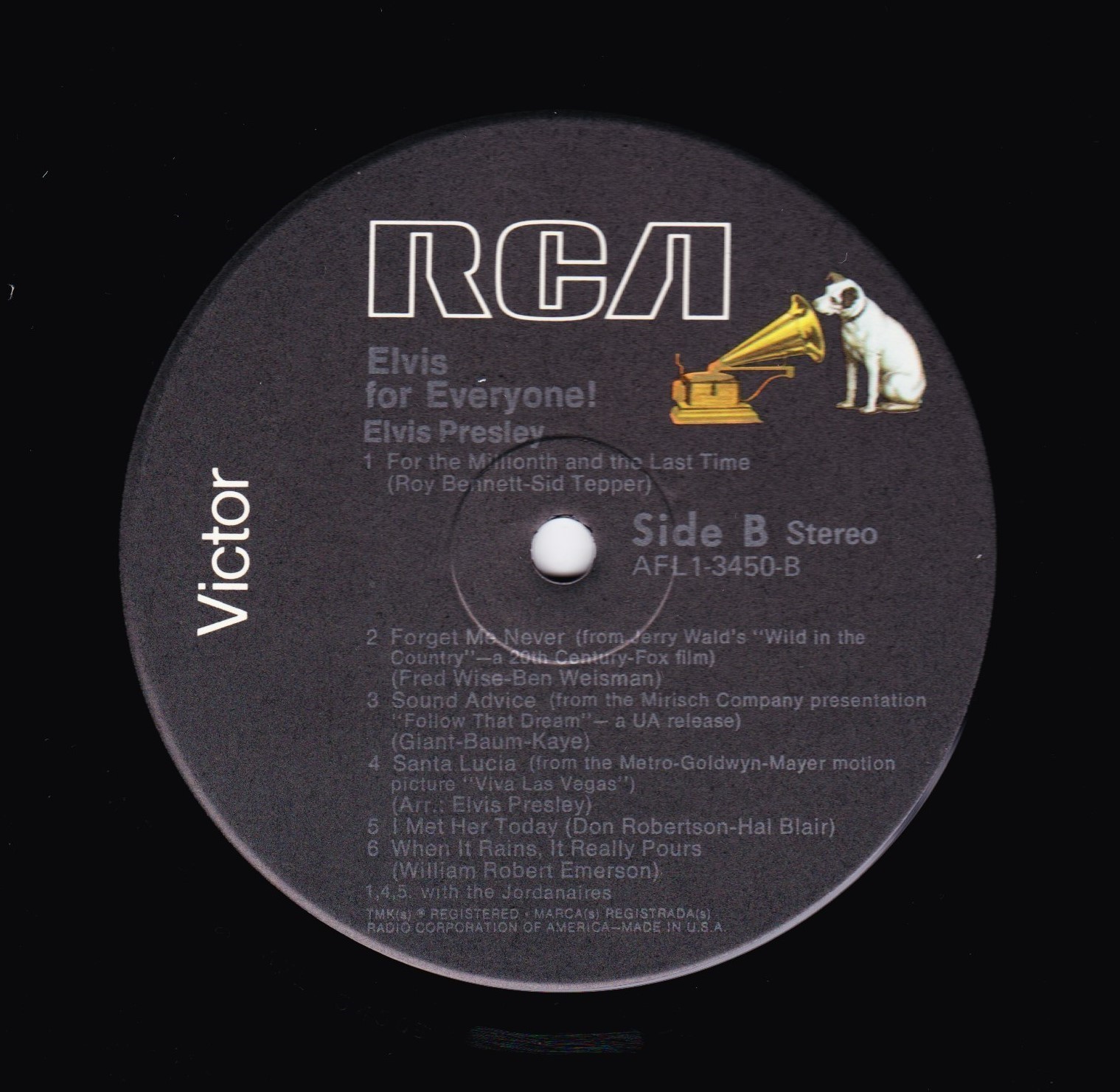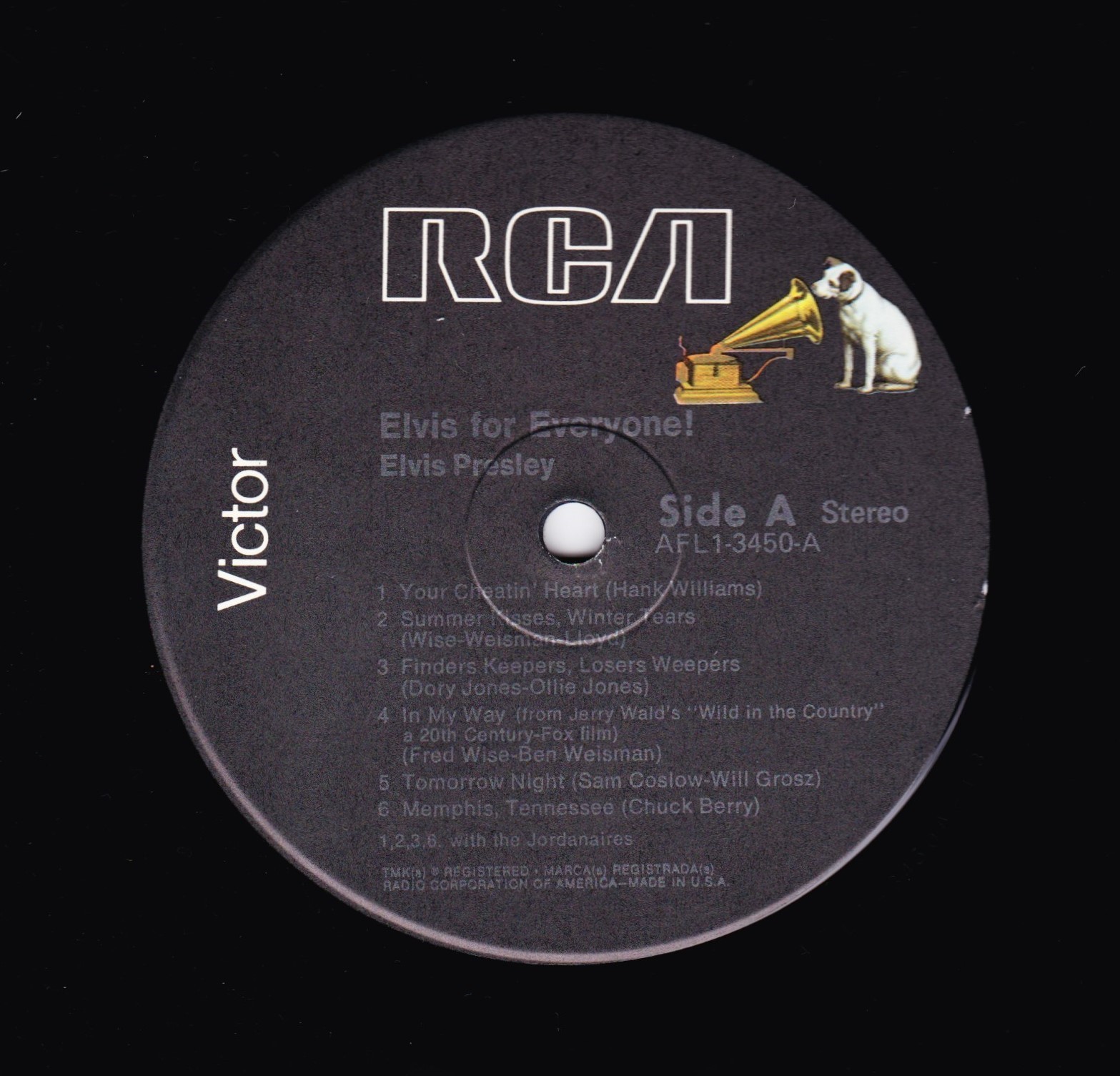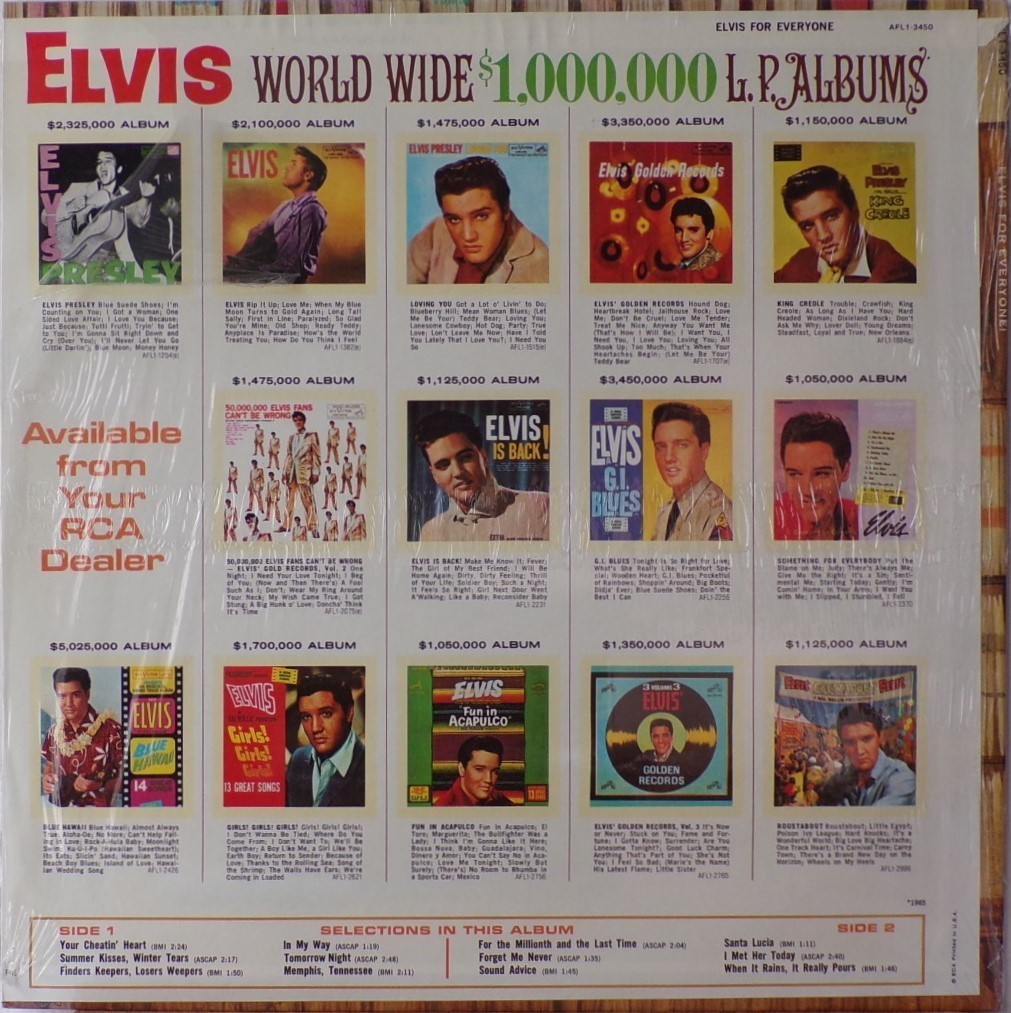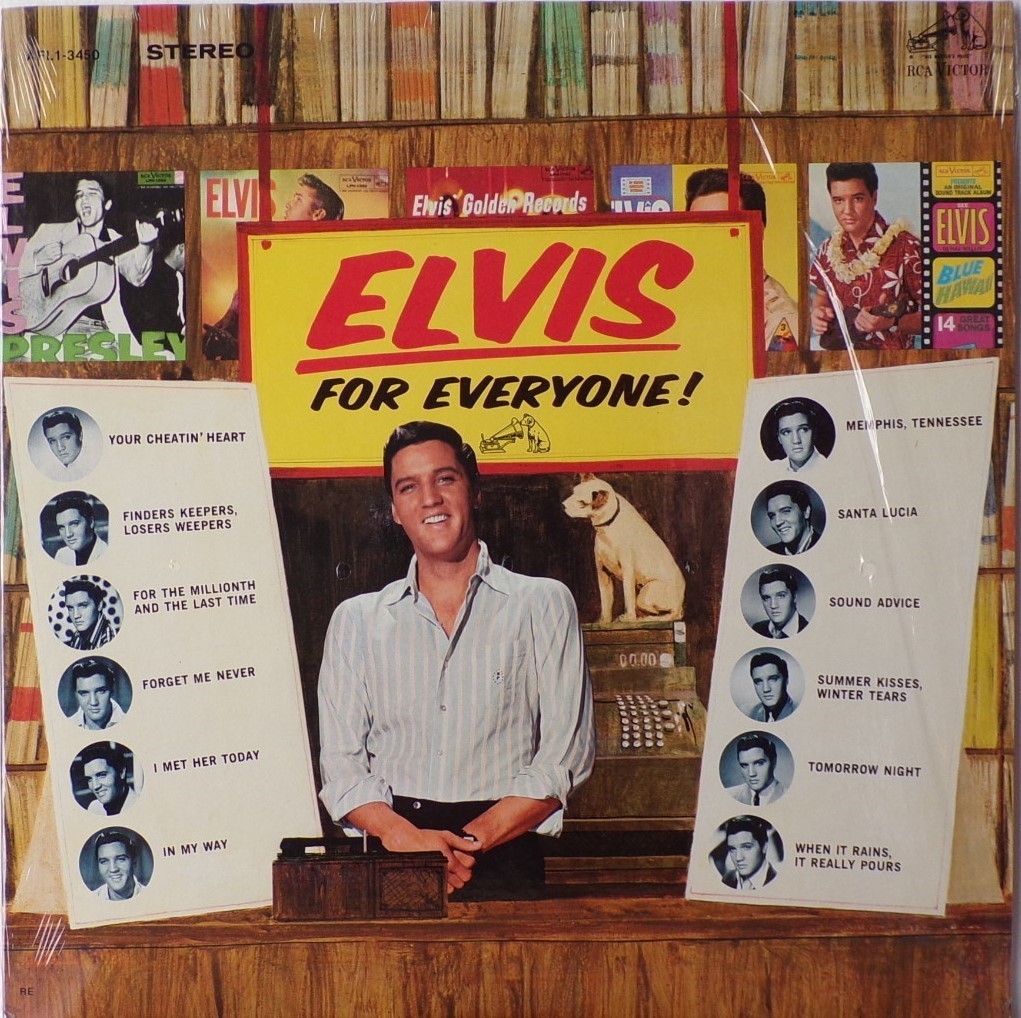 Details : 1977 Reissue
Front Cover : Photo of Elvis. Title centered top. Catalogue number top left.
​​Rear Cover : Advert for 14 Elvis LPs. Catalogue number top right. Printed in U.S.A. bottom right.
Label : Black. Dog near top. Flexible vinyl.
Side A : RCA logo at top.
Side B : RCA logo at top.
​​Pressing Plant : Indianapolis
Matrix Number Side A : AFL1 - 3450 A - 13 A1 (Machine Stamped) C (Hand Etched)
Matrix Number Side B : AFL1 - 3450 B - 11 A3 (Machine Stamped) F (Hand Etched)
​*NOTE* New catalogue number. Front & Rear covers "RE" bottom left.