Album Title : Fun In Acapulco
Catalogue Number : AFL1 - 2756
Year Release : 1977
Side 1 : Fun In Acapulco - Vino, Dinero Y Amor - Mexico - El Toro - Marguerita - The Bullfighter Was A Lady - (There's) No Room To Rhumba In A Sports Car
Side 2 : I Think I'm Gonna Like It Here - Bossa Nova Baby - You Can't Say No In Acapulco - Guadalajara - Love Me Tonight - Slowly But Surely
Brief History :
Black Label Reissue with new catalogue number.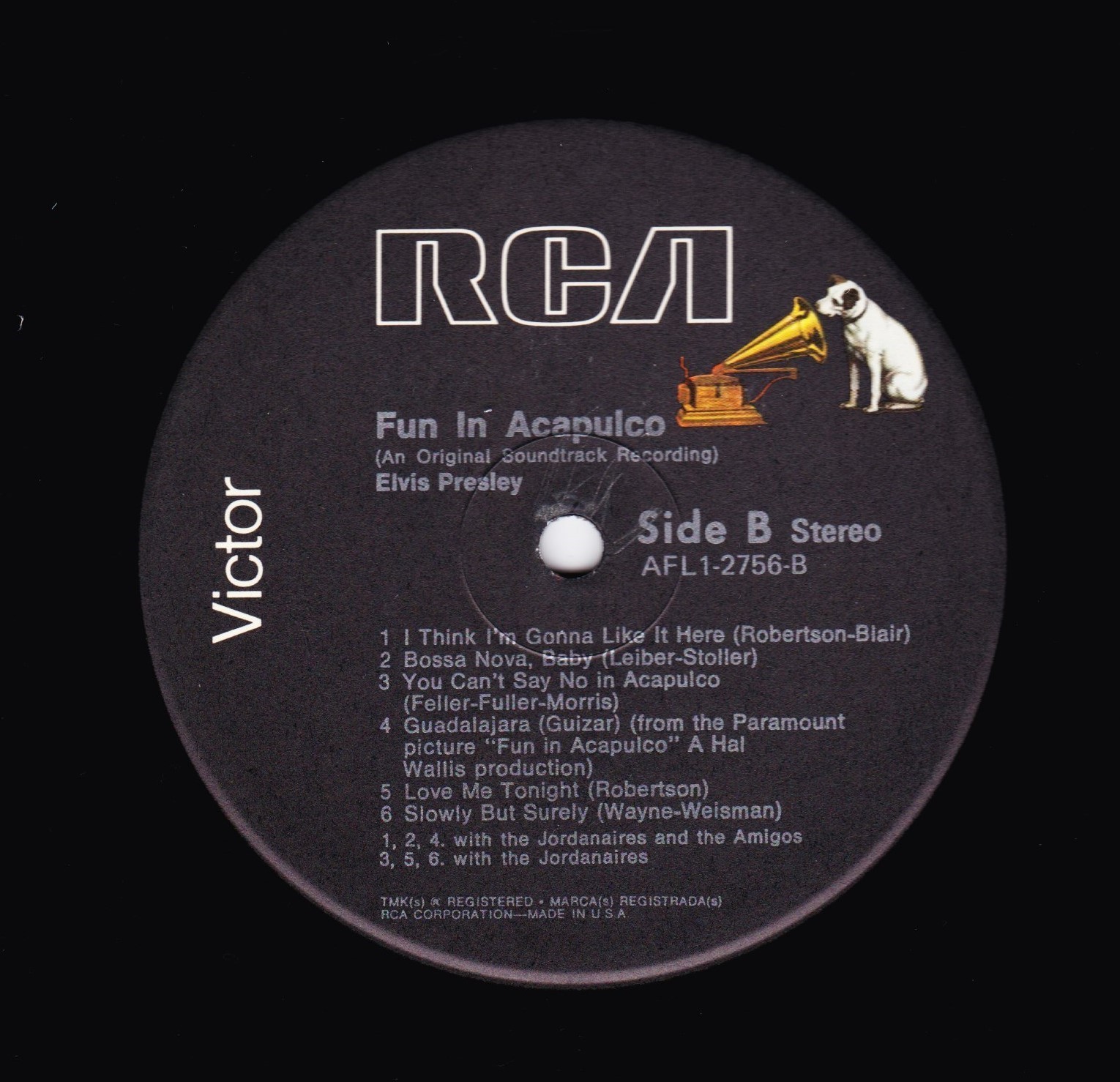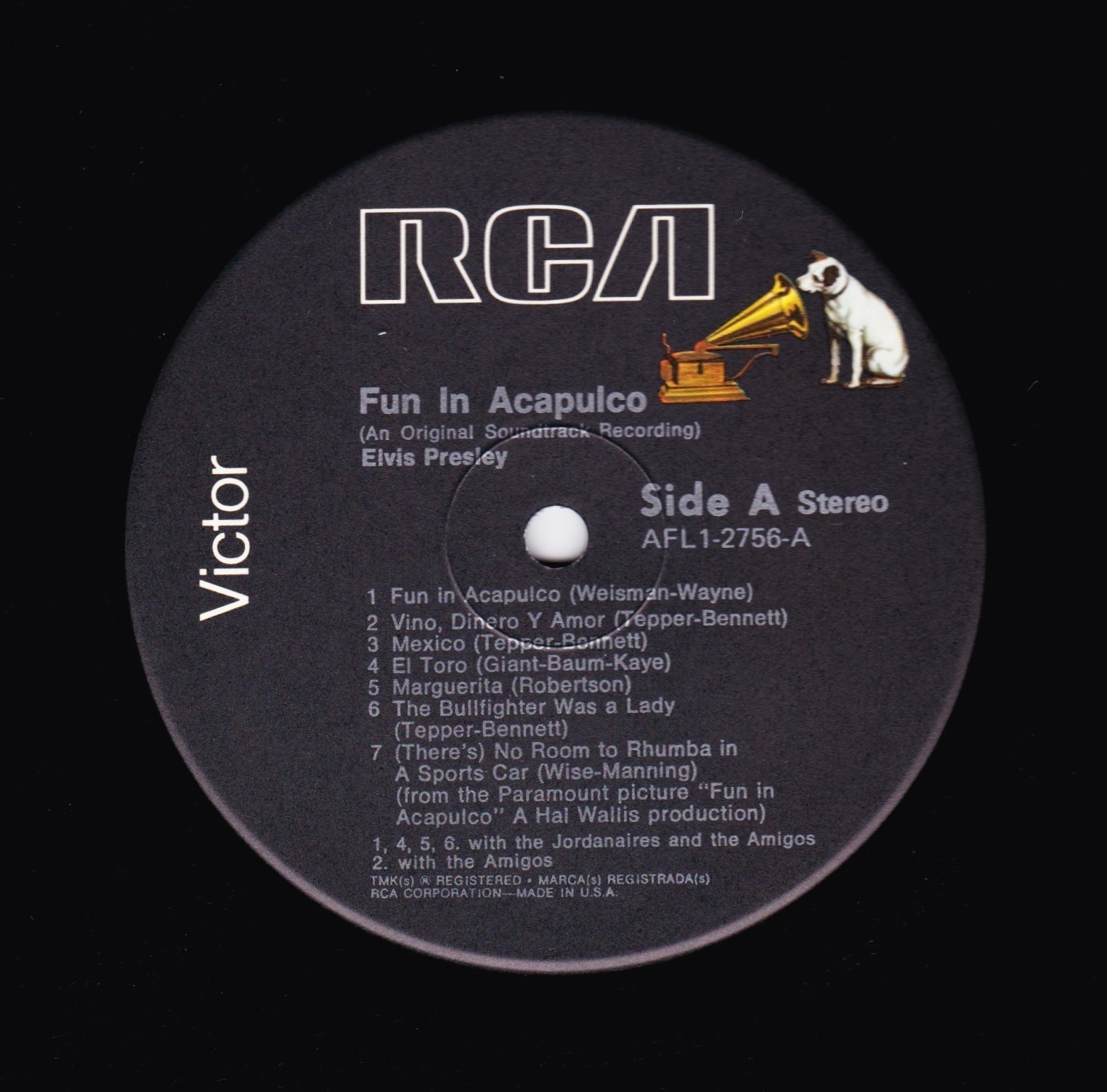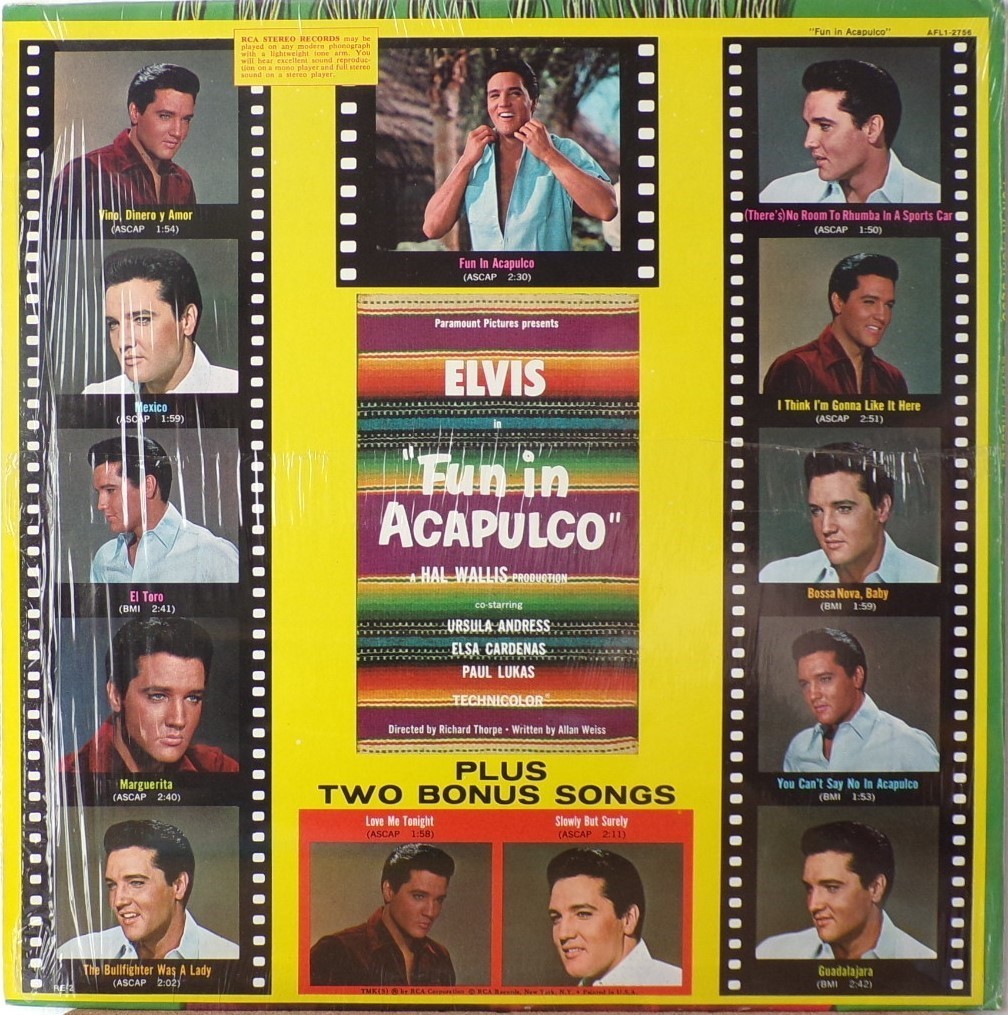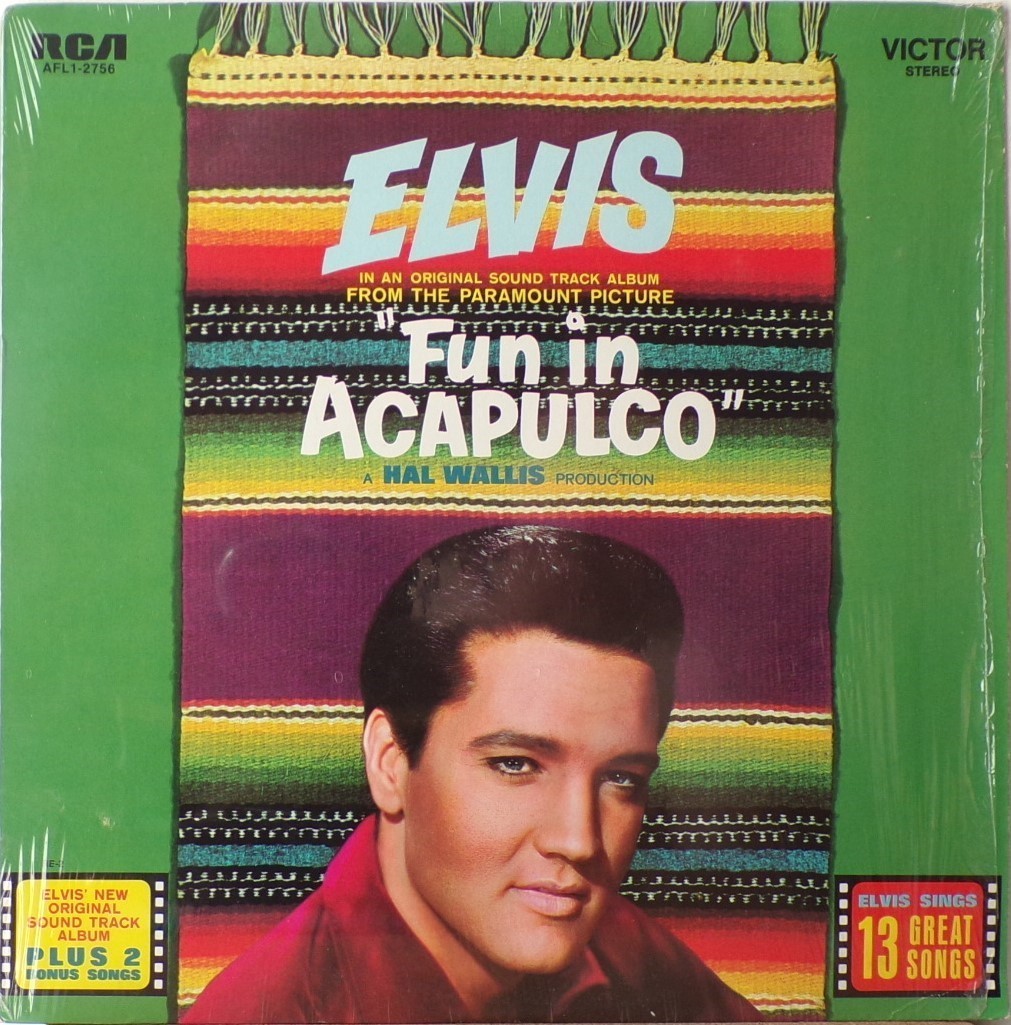 Details : 1977 Reissue
Front Cover : Photo of Elvis. Catalogue number top left.
​Rear Cover : 13 photos of Elvis from the movies. Catalogue number top right. Printed in U.S.A. bottom centre.
​Label : Black with dog near top. Flexible vinyl.
Side A : RCA logo at top.
Side B : RCA logo at top.
​​Pressing Plant : Indianapolis
Matrix Number Side A : AFL1 - 2756 A - 7S A2 (Machine Stamped) W (Hand Etched)
Matrix Number Side B : AFL1 - 2756 B - 7S A1 (Machine Stamped) PP (Hand Etched)
​*NOTE* New catalogue number. Front & Rear covers "RE2" bottom left.