Album Title : Known Only To Him 1957 - 1971 Elvis Gospel
Catalogue Number : 9586 - 1 - R
Year Release : April 1989
Side One : Peace In The Valley - Take My Hand, Precious Lord - I'm Gonna Walk Dem Golden Stairs - I Believe In The Man In The Sky - Joshua Fit The Battle - Swing Down Sweet Chariot - Stand By Me
Side Two : Run On - Where Could I Go - So High - We Call On Him - Who Am I - Lead Me, Guide Me - Known Only To Him
Brief History :
The second of two albums assembled by the Country Music Foundation's Jay Orr (the other is Elvis in Nashville), Elvis Gospel 1957-1971: Known Only to Him was a 14-track compilation culled largely from Presley's inspirational records, the 1957 EP Peace in the Valley and the albums His Hand in Mine (1960), How Great Thou Art (1967), and He Touched Me (1972). The music is consistently effective, confirming Presley's affection for gospel. (This album was largely superseded by the two-disc 1994 compilation Amazing Grace, which contained most of its selections.)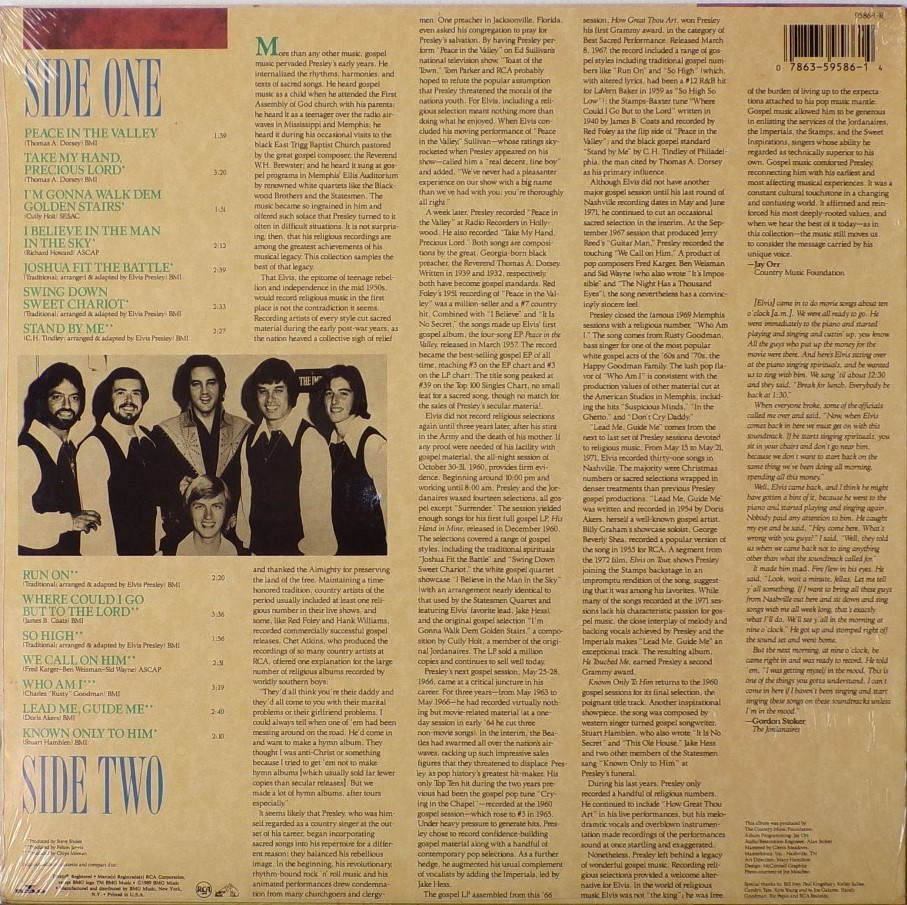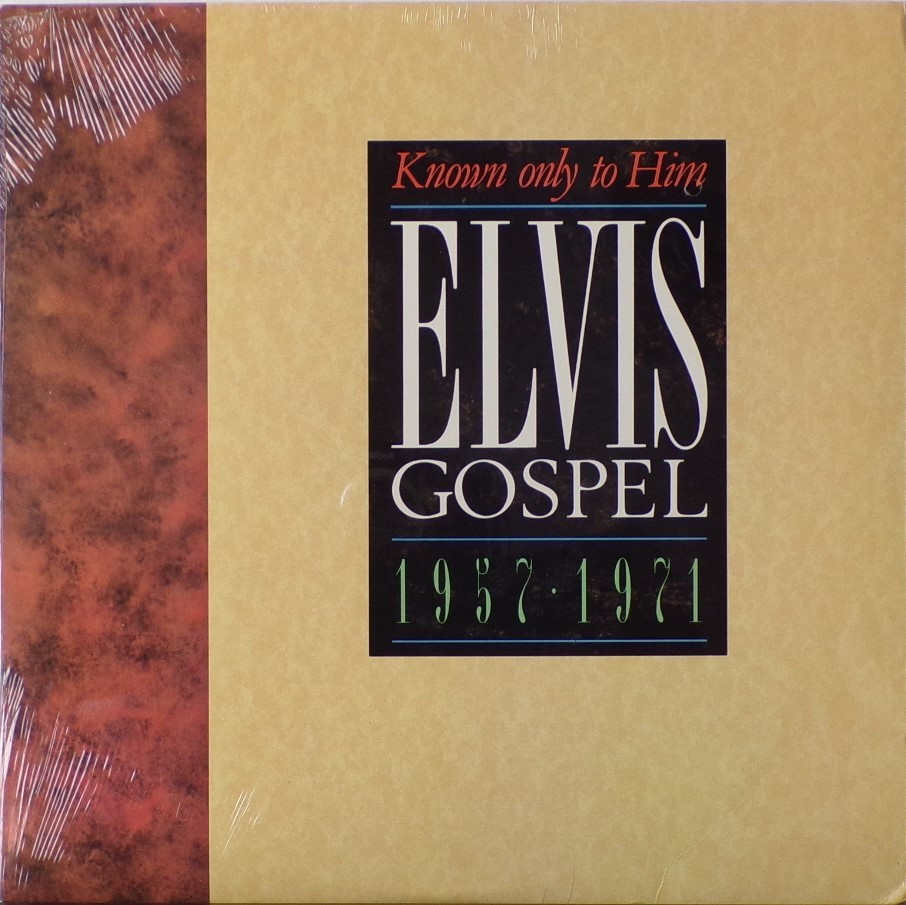 Details : 1989 Release
Front Cover : Title top centre.
Rear Cover : Catalogue number top right. Printed in U.S.A. bottom left.
Label : Unknown
Side A : Unknown
Side B : Unknown
Pressing Plant : Unknown
Matrix Number Side A : Unknown
Matrix Number Side B : Unknown
*NOTE* This copy is sealed.