Album Title : Elvis Presley
Catalogue Number : 8 - 8697 - 35696 - 1 - 0
Year Release : 09th December 2008
Side 1 : Blue Suede Shoes - I'M Counting On You - I Got A Woman - One-Sided Love Affair - I Love You Because - Just Because
Side 2 : Tutti Frutti - Tryin' To Get To You - I'm Gonna Sit Right Down And Cry (Over You) - I'll Never Let You Go (Little Darlin') - Blue Moon - Money Honey
Brief History :
Formats come and go, but nothing sounds as good and as warm as a vinyl recording. There's something about the combination of needle and groove that showcases music in its very best light, which is why Legacy Recordings has to great lengths to present this classic recording exactly the way it was intended on the day it was recorded - in all its original glory, with all the warmth and nuance that only vinyl can offer. So whether you're familiar with the quality of analog sound or you're hearing it for the first time, get ready. You're about to experience a sound as unforgettable as the music.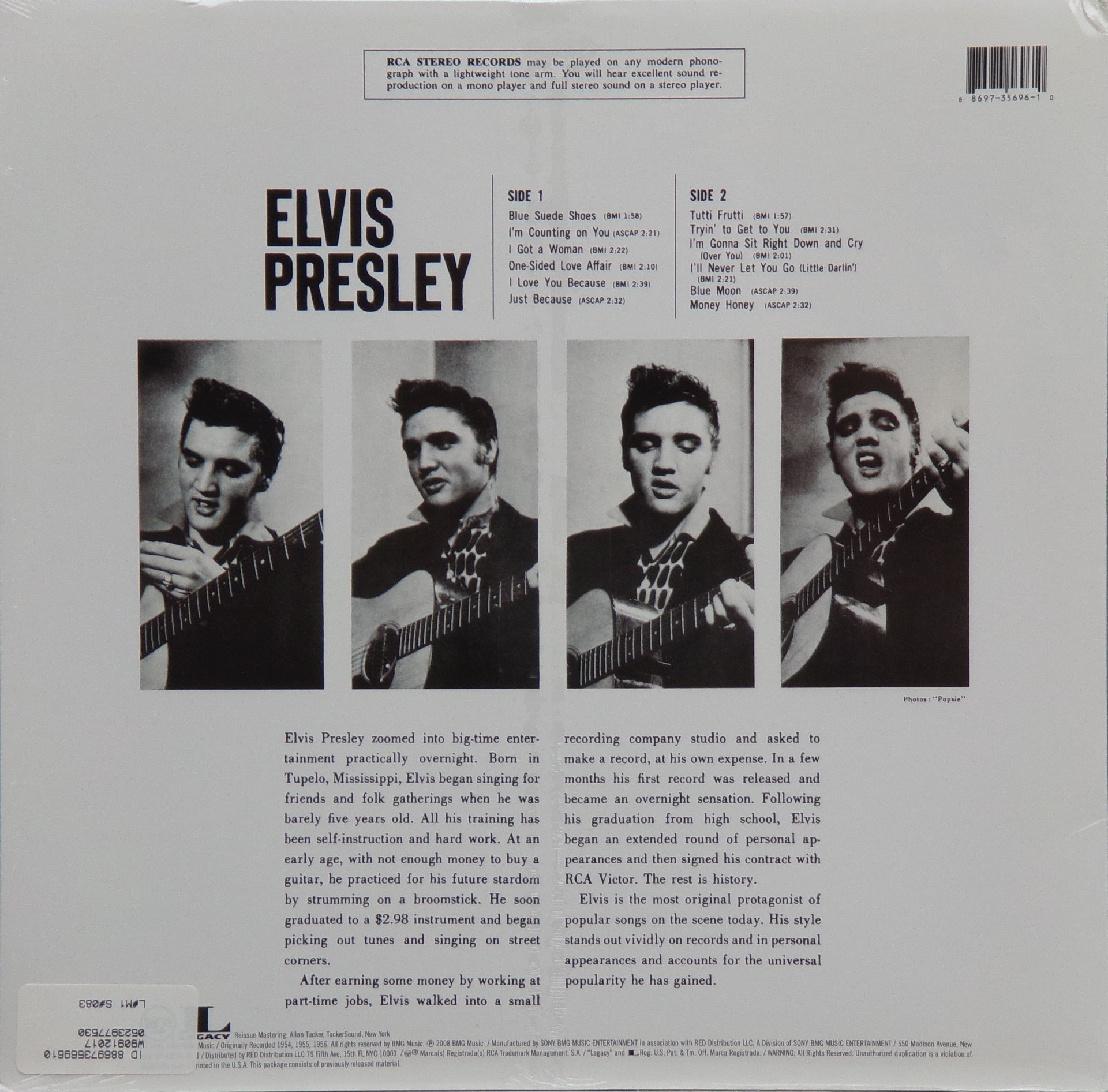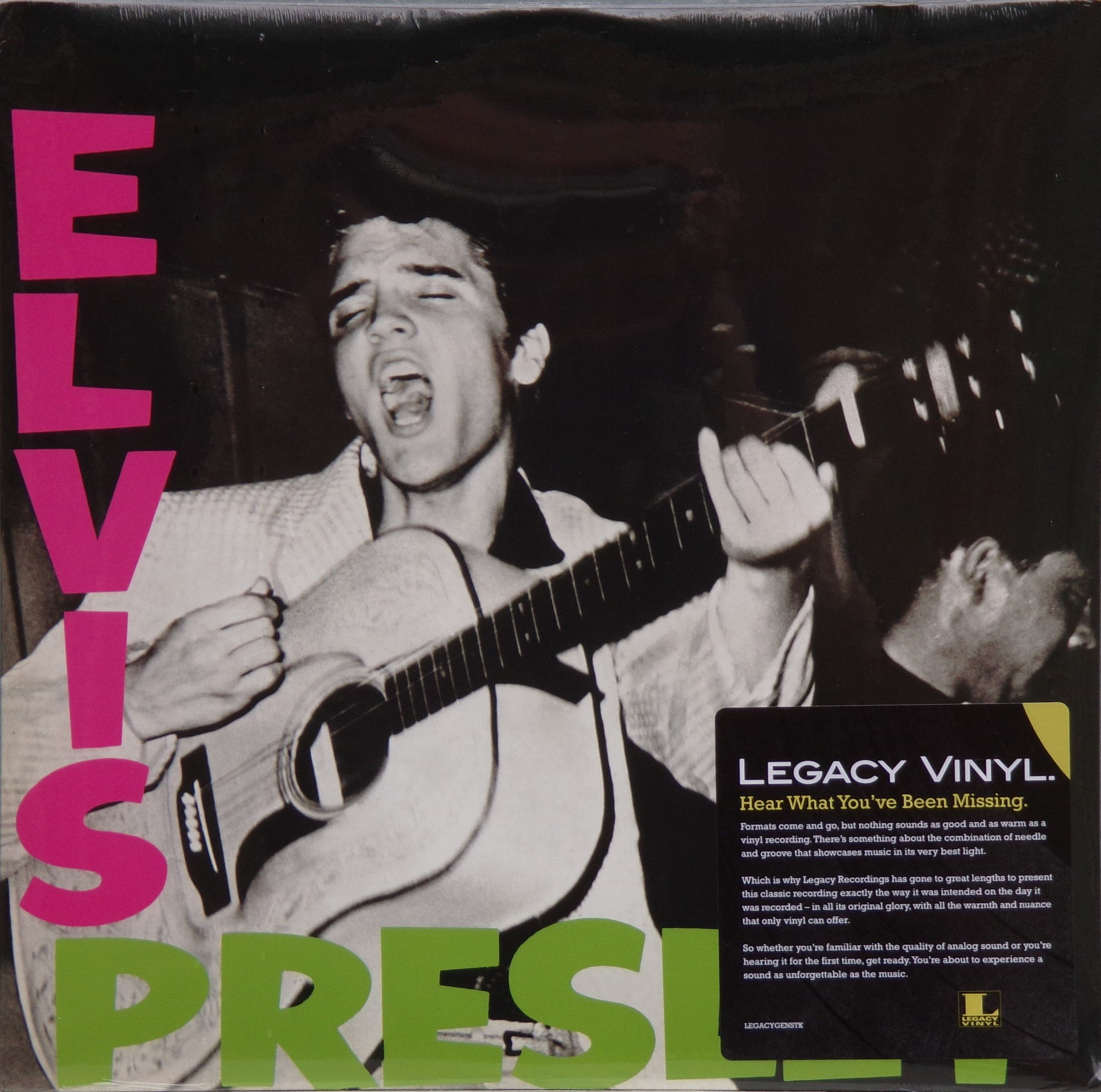 Details : 2008 Release
Front Cover : Elvis photo. Title to left and across bottom.
Rear Cover : 4 Elvis photos. Catalogue number top right. Printed in U.S.A. bottom left.
Label : Unknown
Side A : Unknown
Side B : Unknown
Pressing Plant : Unknown
Matrix Number Side A : Unknown
Matrix Number Side B : Unknown
*NOTE* This copy is sealed. Hype sticker, "Legacy Vinyl Hear What You've Been Missing".