Album Title : Elvis' Golden Records Volume 3
Catalogue Number : 88691968501 - S1 (LSP - 2765)
Year Release : 2013
Side 1 : It's Now Or Never - Stuck On You - Fame And Fortune - I Gotta Know - Surrender - I Feel So Bad
Side 2 : Are You Lonesome To-night? - (Marie's The Name) His Latest Flame - Little Sister - Good Luck Charm - Anything That's Part Of You - She's Not You

Brief History :
Reissue with new catalogue number.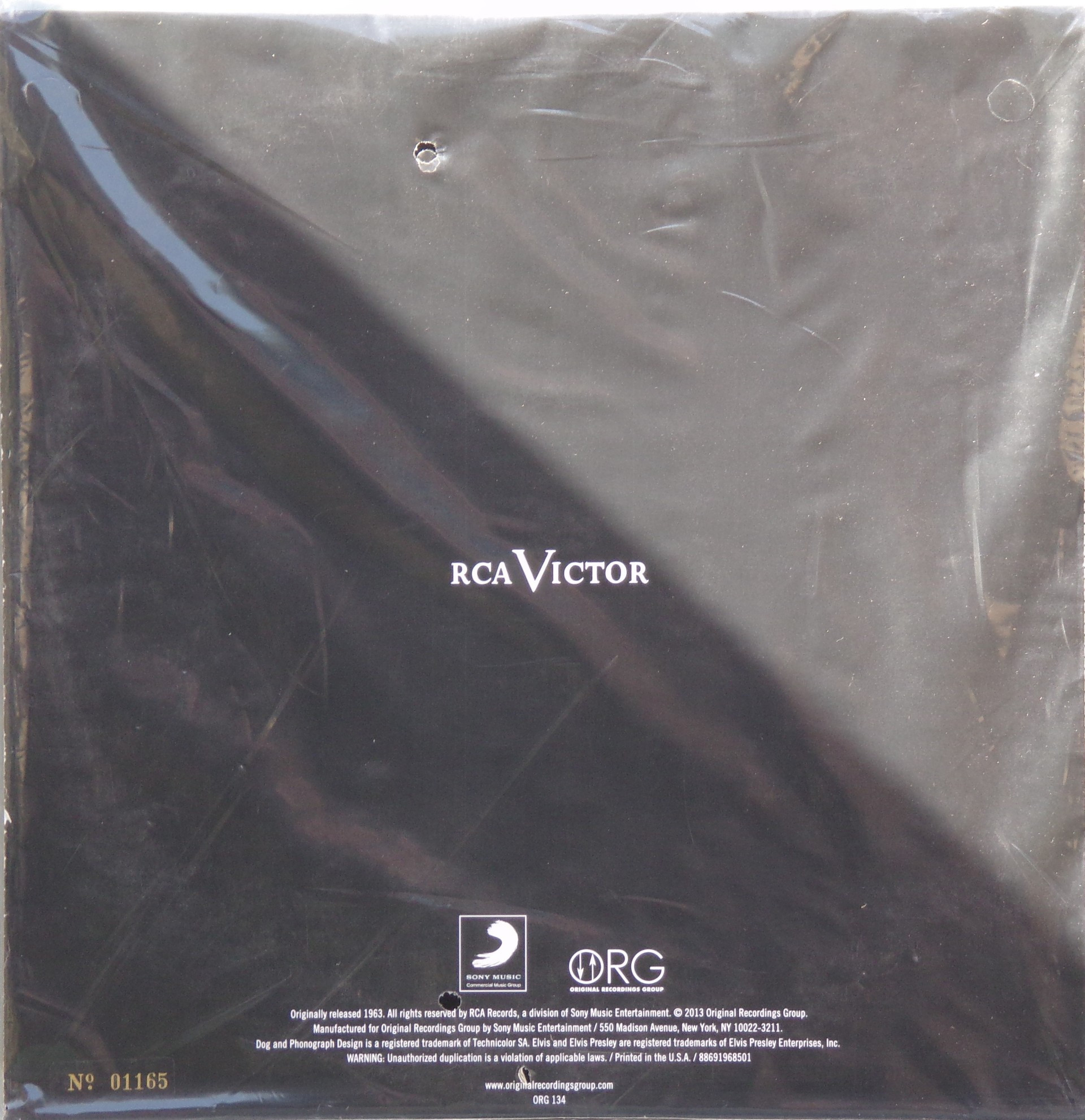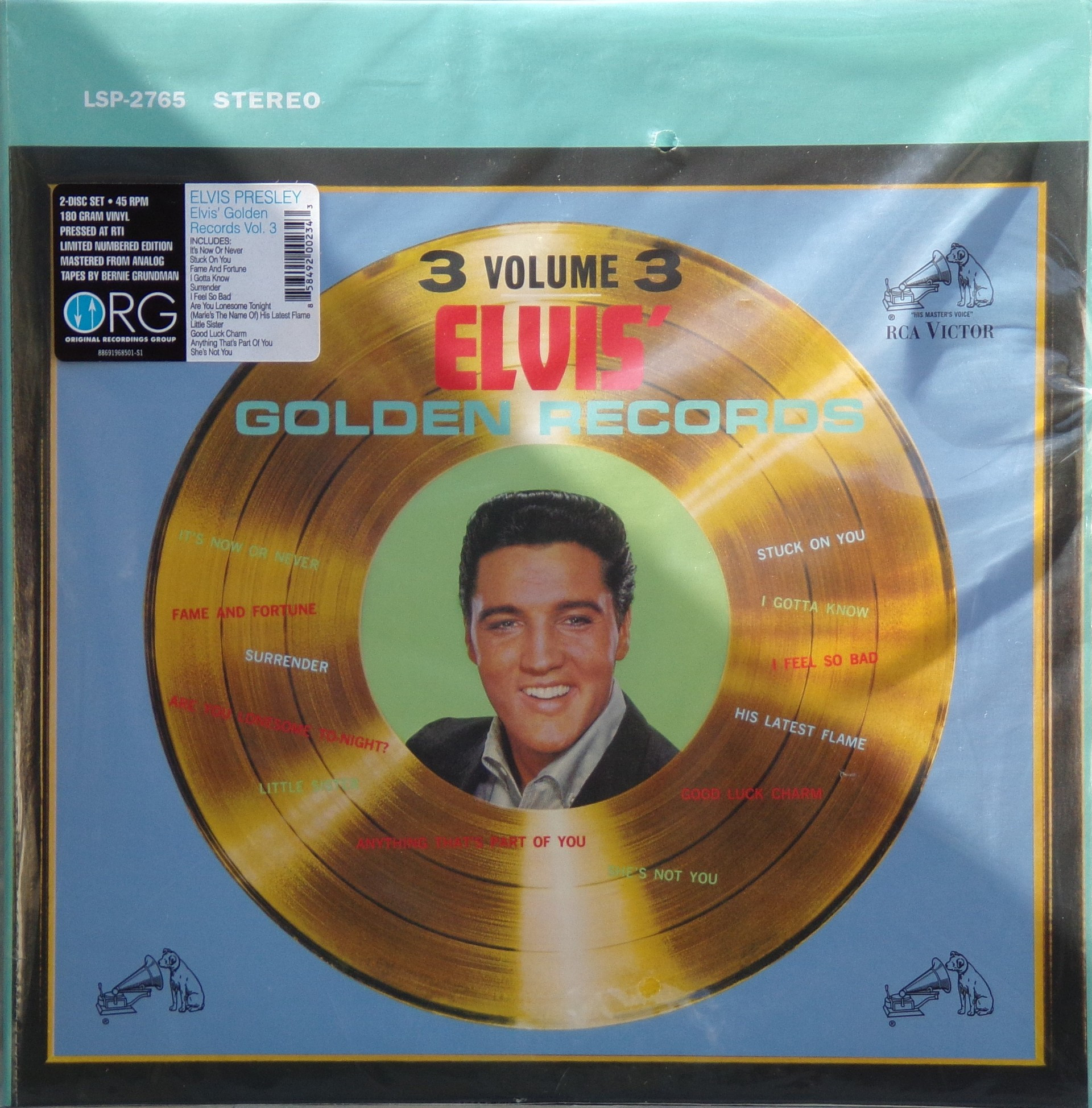 Details : Gatefold 2013 Release
Front Cover : Photo of Elvis. Old catalogue number top left. New catalogue number on hype sticker.
Rear Cover : Text only. RCA Victor in white mid centre. Printed in U.S.A. bottom.
Label : Unknown
Side A : Unknown
Side B : Unknown
Pressing Plant : Unknown
Matrix Number Side A : Unknown
Matrix Number Side B : Unknown
*NOTE* Released through ORG (Original Recordings Group) Hype sticker, states "2-Disc Set 45 RPM 180 Gram Vinyl Pressed At RTI Limited Number Edition Mastered From Analog Tapes By Bernie Grundman". This is number 01165 in gold text on rear cove. Reissue on 180 gram vinyl with new catalogue number on rear cover. The original catalogue is still printed top left on front cover but this is listed here as it was released with the new catalogue number. This copy is sealed.