Album Title : The Great Performances
Catalogue Number : 2227 - 1 - R
Year Release : 14th August 1990
Side One : My Happiness - That's All Right - Shake, Rattle & Roll/Flip, Flop & Fly - Heartbreak Hotel - Blue Suede Shoes - Ready Teddy - Don't Be Cruel - Teddy Bear - Got A Lot Of Livin' To Do - Jailhouse Rock - Treat Me Nice
Side Two : King Creole - Trouble - Fame And Fortune - Return To Sender - Always On My Mind - American Trilogy - If I Can Dream - Unchained Melody - Memories
Brief History :
A compilation, designed to accompany performance videos of the same name, of random tracks from the '50s and '60s (most studio, not live). Everything here, including the classics, is easily available in much better formats. The big deal when it came out was that it included the previously unreleased pre-Sun demo "My Happiness".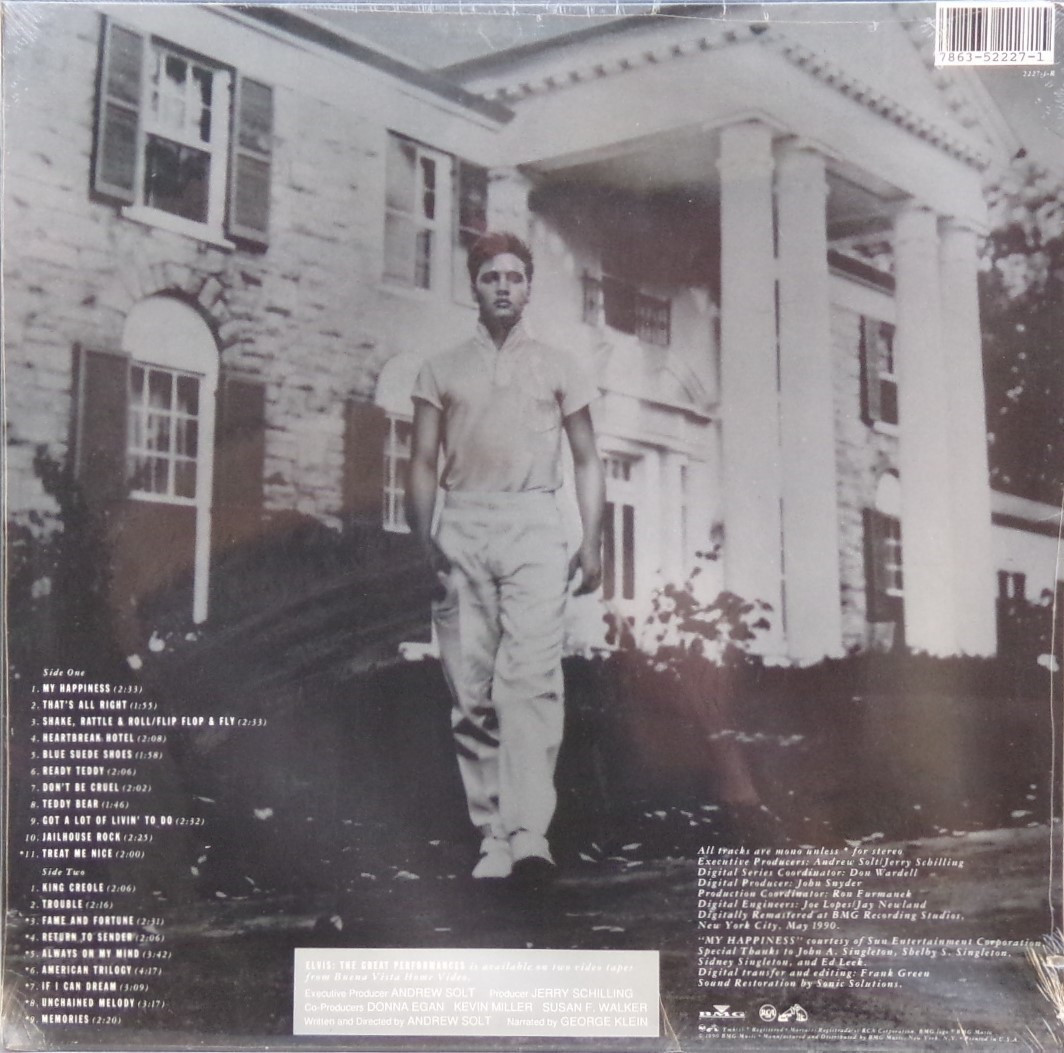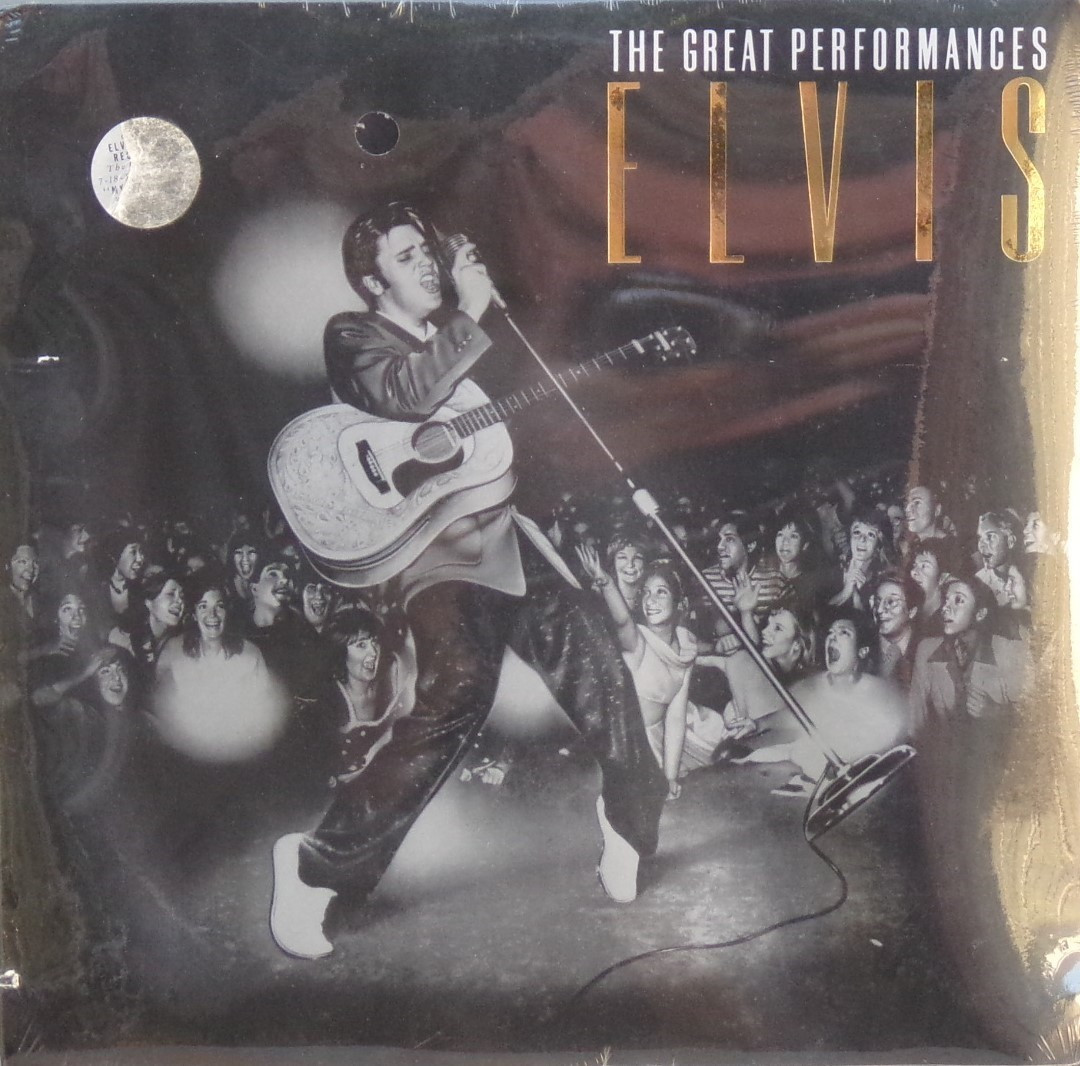 Details : 1990 Release
Front Cover : Elvis photo. Title & Catalogue number on hype sticker.
Rear Cover : Elvis photo. Catalogue number top right. Printed in U.S.A. bottom right.
Label : Unknown
Side A : Unknown
Side B : Unknown
Pressing Plant : Unknown
Matrix Number Side A : Unknown
Matrix Number Side B : Unknown
*NOTE* This copy is sealed. Hype sticker.