Album Title : He Walks Beside Me
Catalogue Number : AFL1 - 2772
Year Release : February 1978
Side A : He Is My Everything - Miracle Of The Rosary - Where Did They Go Lord - Somebody Bigger Than You And I - Evening Prayer - Impossible Dream
Side B : If I Can Dream - Padre - Known Only To Him - Who Am I - How Great Thou Art
Brief History :
The 1978 compilation He Walks Beside Me, Favorite Songs is a good sampler of Elvis' gospel material.
So let's start with the sleeve. The front has a really good close-up shot from the Aloha TV Special. To the right of the photo, Elvis's name is stylishly printed in a white ornate style of flourished lettering that looks highly impressive against the black coloured background. Immediately below is the album's full title He Walks Beside Me – Favourite Songs of Faith And Inspiration printed in smaller type.
The reverse side of the sleeve has a centre panel mounted on a black background. At the top of this panel a photograph of a church spire is displayed. Immediately below are the song titles together with a few credits, such as "Reissue produced by Joan Deary" and "All the material previously released except The Impossible Dream and If I Can Dream"
Details :
Front Cover : Photo of Elvis. Title to the right. Catalogue number top left.
Rear Cover : Catalogue number bottom right. Printed in U.S.A. bottom.
Label : Black dog top right.
Side 1 : RCA logo at top.
Side 2 : RCA logo at top.
Pressing Plant : Unknown
Matrix Number Side 1 : Unknown
Matrix Number Side 2 : Unknown
*NOTE* This copy is sealed. Front cover blue hype sticker "Includes Limited Edition Mini-Photo Album AFL1-2772". Photo album enclosed.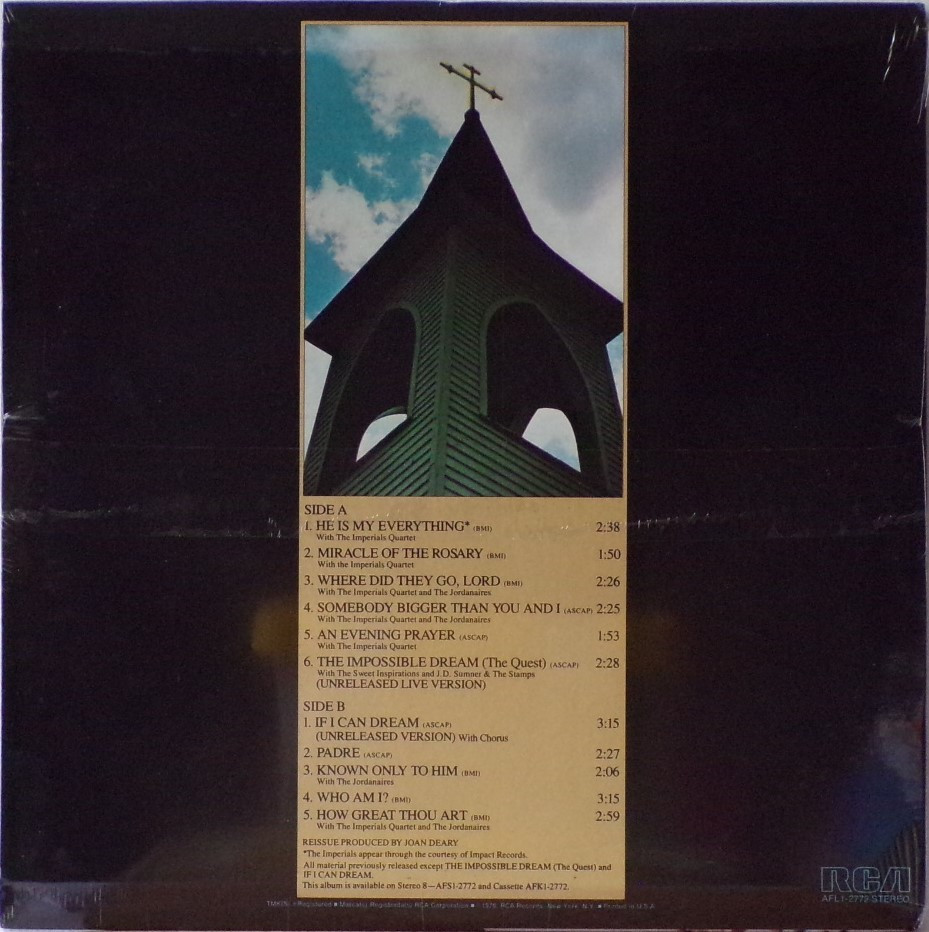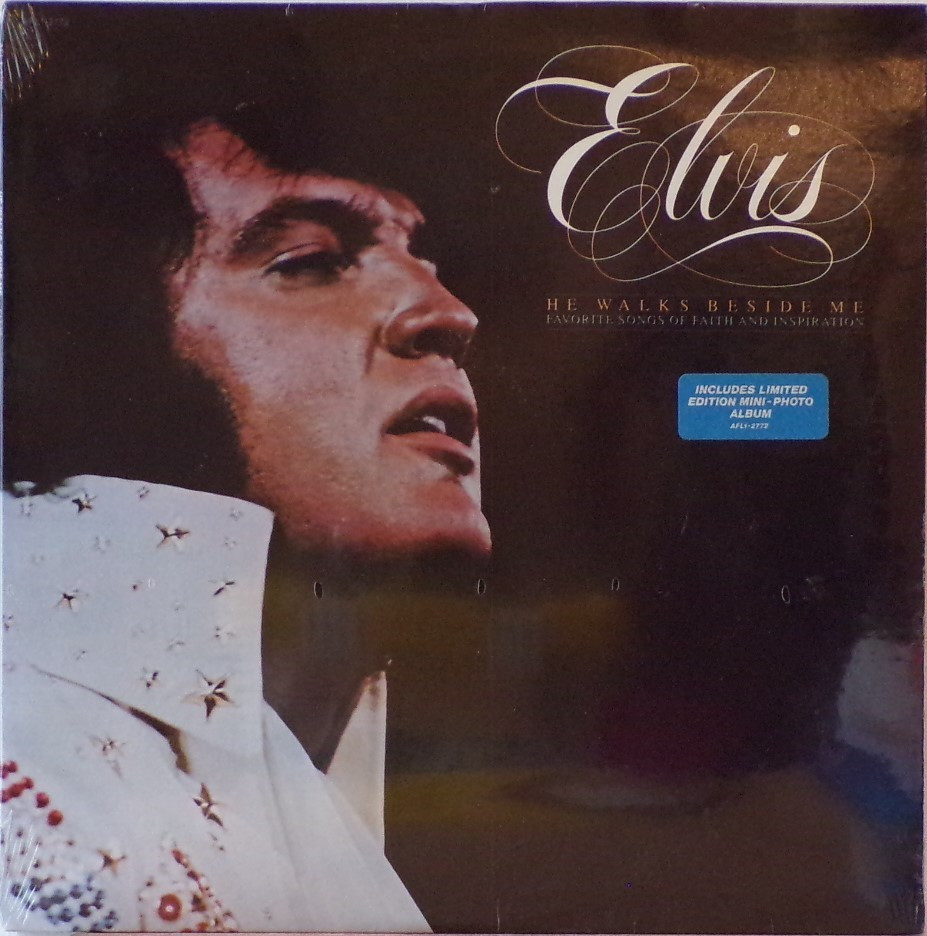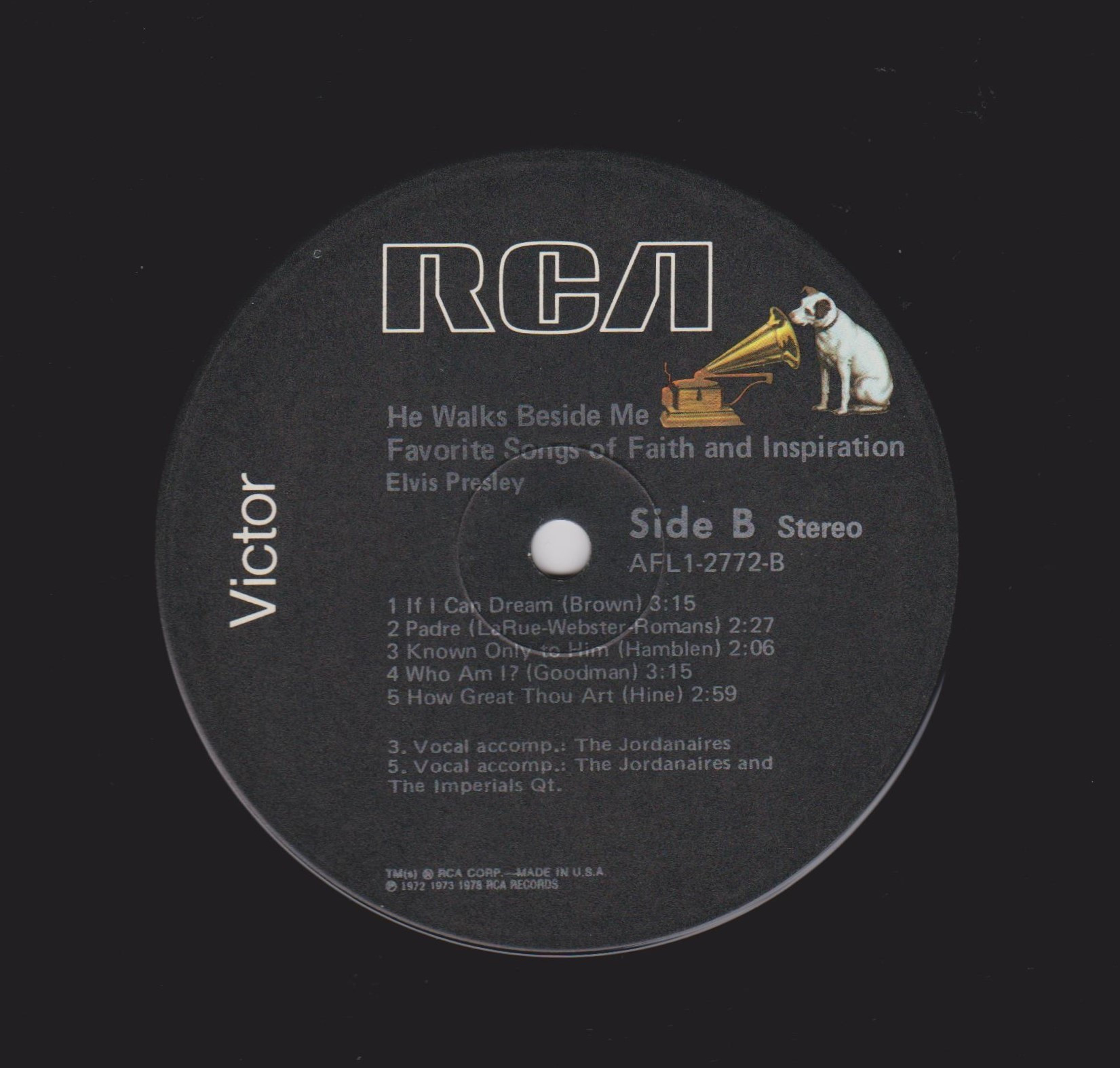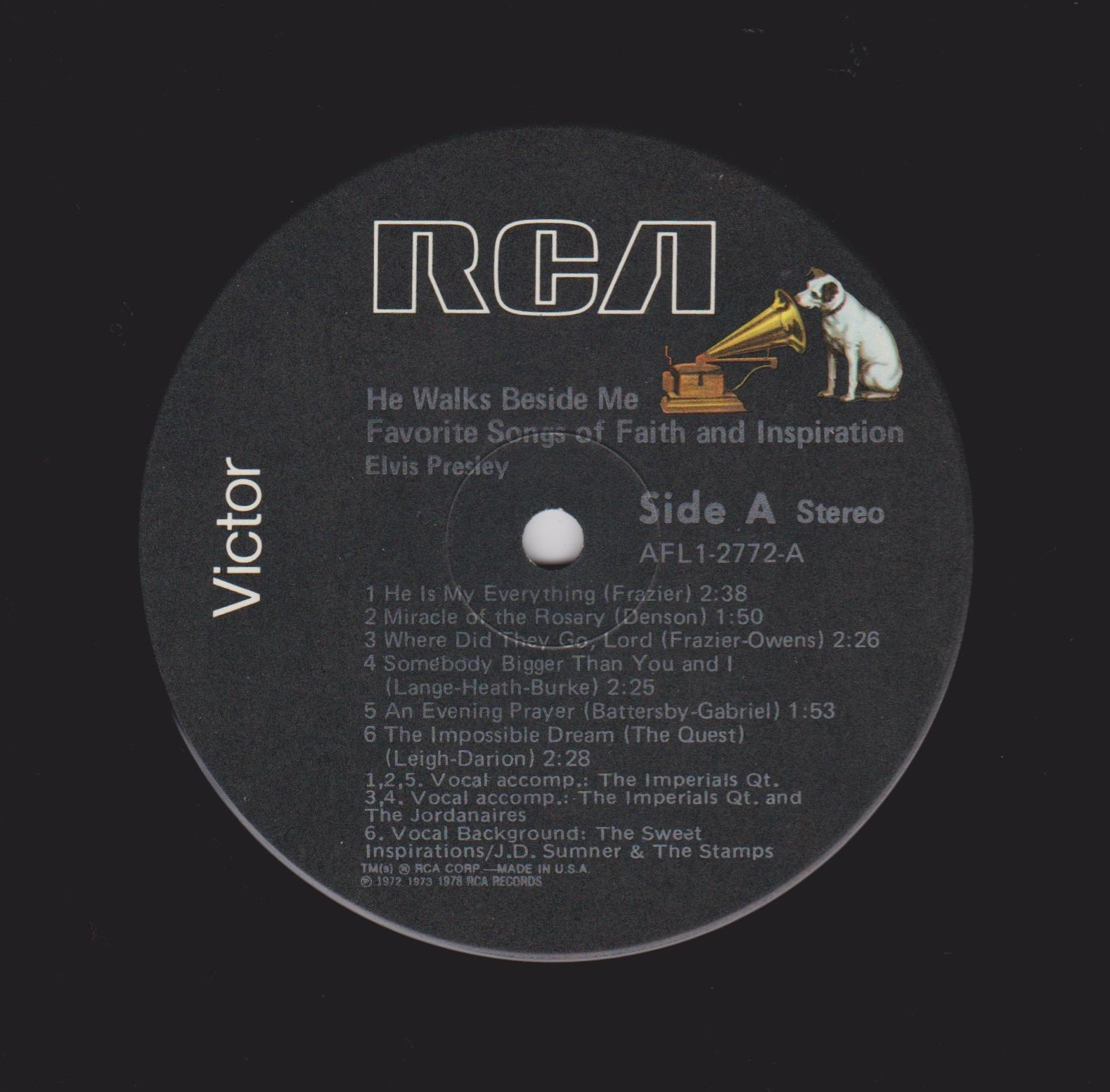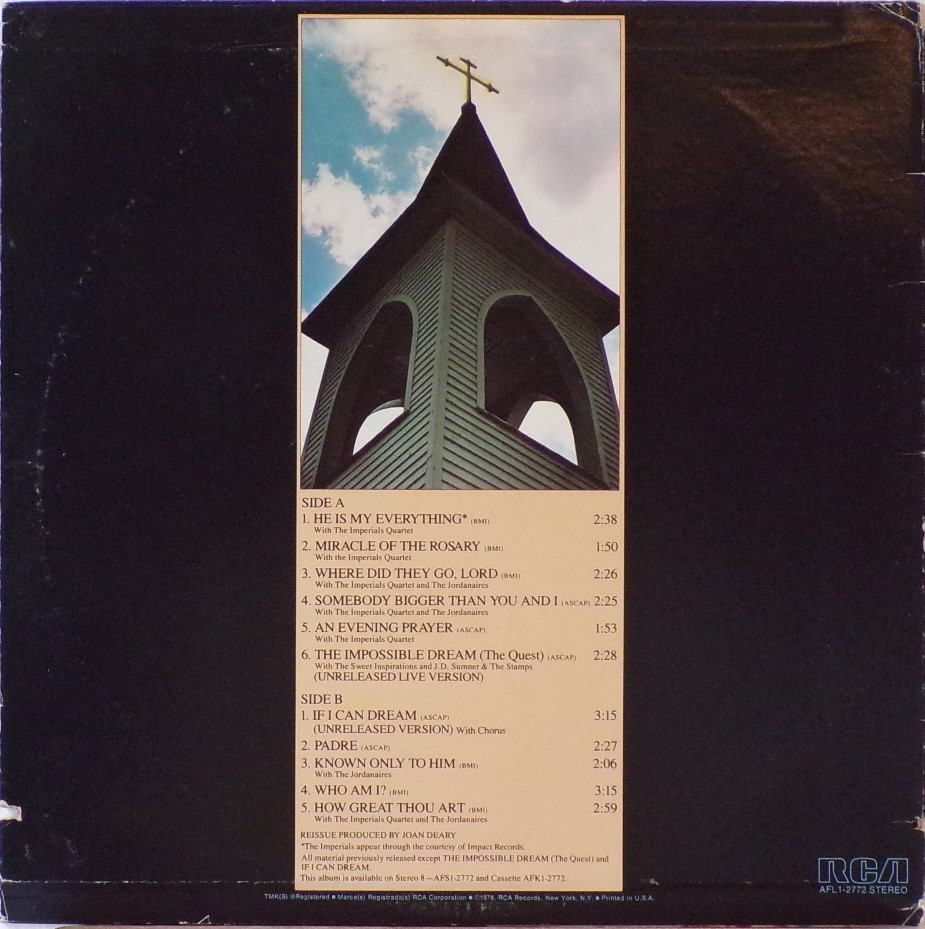 Details :
Front Cover : Photo of Elvis. Title to the right. Catalogue number top left.
Rear Cover : Catalogue number bottom right. Printed in U.S.A. bottom.
Label : Black dog top right.
Side 1 : RCA logo at top.
Side 2 : RCA logo at top.
Pressing Plant : Indianapolis
Matrix Number Side 1 : AFL1 - 2772 A - 5S AC (Machine Stamped)
Matrix Number Side 2 : AFL1 - 2772 B - 2S A2 (Machine Stamped)
*NOTE*